On our last trip to Greece, my mom planned out places to visit in the Peloponnese. The itinerary consisted of great city after city. It was cool to explore Greece and see more of this beautiful country than Athens or the islands, which are more commonly advertised it seems. Check out my list of places to visit in the Peloponnese and you might just find yourself planning a trip in no time!
---
1

Ancient Corinth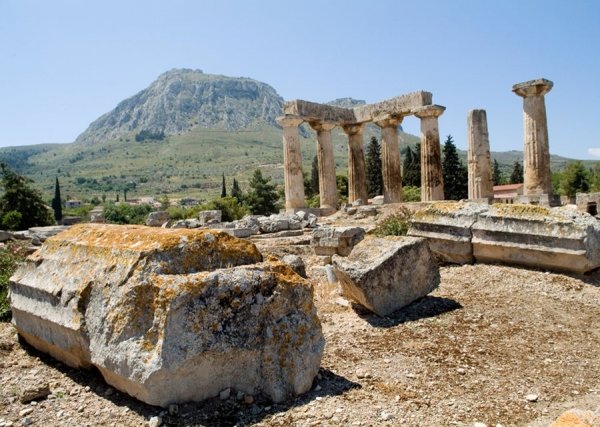 If you are looking for a historical place to visit in the Peloponnese, you should definitely check out Ancient Corinth. You can see ruins and wander around places that Saint Paul the Apostle walked. It's incredible to see the ruins that were built so long ago and how they are still in fair condition today. It's amazing! Ancient Corinth involves a lot of walking so make sure to wear comfortable shoes!
---
2

Corinth Canal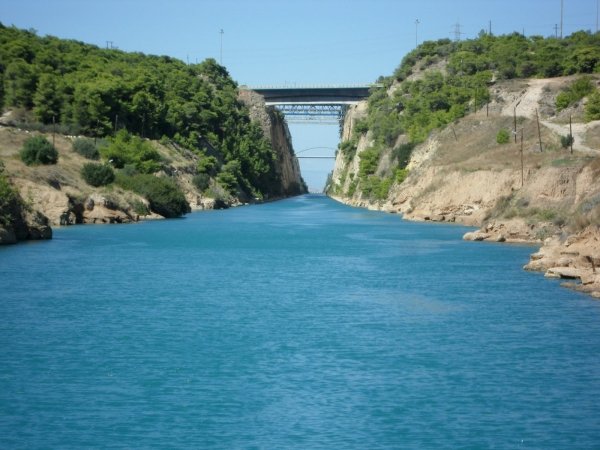 While you're in the Corinth area, you might as well stop by to see the Corinth Canal. This canal connects the Gulf of Corinth with Saronic Gulf, a part of the Aegean Sea. Seeing the 70-foot-wide-by-4-mile-long canal definitely is an eye-opener. The Corinth Canal also separates the Peloponnes with mainland Greece.
3

Epidaurus

The large amphitheater found in the city of Epidaurus is very impressive. When my family visited here, my sister and I took the stage and started singing in Greek. The other tourists there got a kick out of it! Plus, it was so much fun singing in that old theater. What's more, this small town is well-known for its sanctuary that is located nearby.
---
4

Olympia

Olympia, home of the Olympic games. You can step onto the original Olympic Stadium and see where this internationally recognized and celebrated event got its start. The blocks used to build the archways and such are quite interesting because they have seashells mixed into them, giving them a unique look. Personally, I enjoyed seeing Olympia because it's a historically rich place that still impacts our world today. And hey, not that many people I know can say they've run in the original Olympic Stadium.
---
5

Sparta

Who doesn't know about Sparta? We learn about it in history classes across the world. It's the city of strength and war. I was a little surprised when I visited Sparta, mainly because there weren't men and women flexing their muscles on street corners. The museum in Sparta is highly respected as it tells the history of the town, so I recommend you check that out.
---
6

Spetses

Spetses is a great weekend island to visit during your travels. The island has some nice beaches, museums, and architecture. In fact, its architecture has a distinct look to it that has distinguished it amongst other islands. What's more, the island has the beautiful Church of Agios Nikolaos with a remarkable bell tower made of Tinian marble.
---
7

Nafplio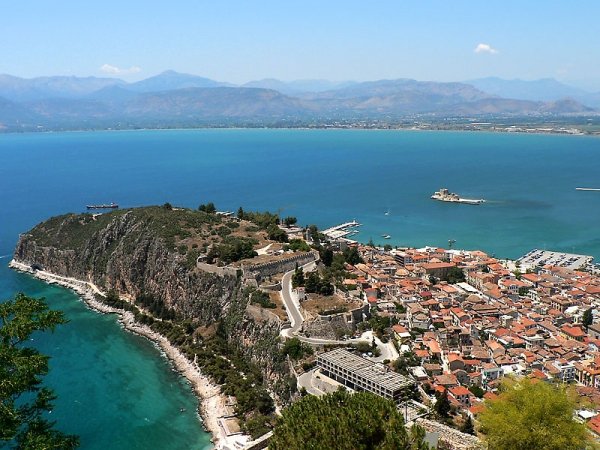 From the first capital of the Hellenic Republic to its current title as capital of the region of Argolis, Nafplio is worth stopping in to see. It's a port-town, so whether you decide to wander the streets or take a ferry to the castle Bourtzi to explore, you'll be right down by the water. So you should definitely check out the beaches here! At night, the Palamidi Fortress is lit up. It's breathtaking!
These are just a few places to visit in the Peloponnese. Where else should you visit? Did you like these towns on your trip?
---
Comments
Popular
Related
Recent