8 Places to Visit in Spain ...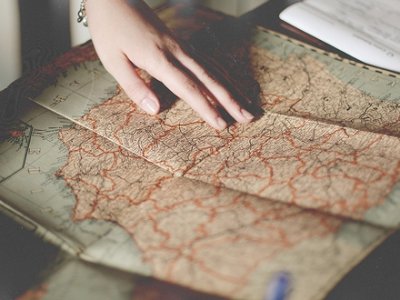 A trip to Spain is the dream vacation of many people. Whether you visit the lush countryside or just explore the exotic culture, there is so much to see and do that you could spend weeks in the country without seeing it all! Spain's rich history offers travelers an unforgettable experiences and beautiful views. With so much to see and do, making an itinerary can be daunting! If you are trying to figure out how to spend your summer vacation, consider these 8 places to visit in Spain.
Many famous artists were Spanish-born, and the museums showcasing their artwork are a must-see. Three essential stops are the Centro de Arte Reina Sofia, Museo del Prado, and Museo Thyseen-Bornemisza. These sites feature works by Picasso, Dali, and El Greco.
The Roman empire spanned thousands of miles and its remnants are everywhere. In Segovia, you can look over an excellently preserved aqueduct still in marvelous condition. You could also check out the Alcázar of Segovia, a fairy tale castle thought to have originated as a Roman fortress.
Skip the tourist driven restaurants and follow the locals to their favorite dining hot spots. Most of the people in Spain insist that you have to try the paella, a traditional, quintessential Spanish dish. But there are many restaurants that cater to tourists, offering imitations and poor representations of paella, so you must choose carefully. In general, don't order seafood paella; try to find a place that offers paella Valenciana, which contains meat and is far more authentic.
With so many iconic structures, Seville is something to see. The famous Plaza de España sits near the Giralda Tower and the local Alcazar castle has beautiful gardens. A word of advice: August is the hottest month, so it's probably best to not go then.
The Camino de Santiago covers almost 800 km of northern Spain, a pathway more than 1,000 years old. This pilgrimage to the tomb of Saint James in Santiago de Compostela offers much to the Christian and non-Christian alike and can be made in manageable segments.
While the debate rages over bullfighting being animal cruelty or endangered art, it is a fact that this event is a part of Spanish history and heritage. Get tickets to an event and you can see first hand what all the fuss is about.
Not everyone agrees that Antoní Gaudí's designs are wonderful to look at, but most will say that they are worth seeing. La Sagrada Familia is his most famous building, located in picturesque Barcelona. You can see more of his creations in this ancient city as well.
The Alhambra Fortress in the hills of Granada protected the Moorish inhabitants against the Crusaders better than any other. Restored and maintained, this castle also has gorgeous gardens to explore. It is a must-see for the history buff!
These 8 places to visit in Spain are just a few of the sights waiting to be explored. There are hundreds more to discover as you wind your way through the streets and mountains. Whatever path you choose, whether through busy streets or across ancient mountains, you are certain to find plenty of photo opportunities. A little planning goes a long way, and this is a journey you'll want to enjoy every mile of. What is the attraction you would most like to see in Spain?
Top Image Source: weheartit.com
{{#comments_count}} Show Commnents ({{comments_count}}) {{/comments_count}}