I have managed to find some olde world sweet shops that will help transport you back to another era. I've chosen a handful of shops from around the world that you're going to love, simply because they have a certain amount of charm and retro flair, but also because they'll take you back to your childhood and the sweets you used to consume when you were 8! These shops used to weigh their sweets by the quarter pound, out of large glass jars, and olde world sweet shops used to be on every street corner, back in the day.
Table of contents:
1

Fortnum & Mason, London, England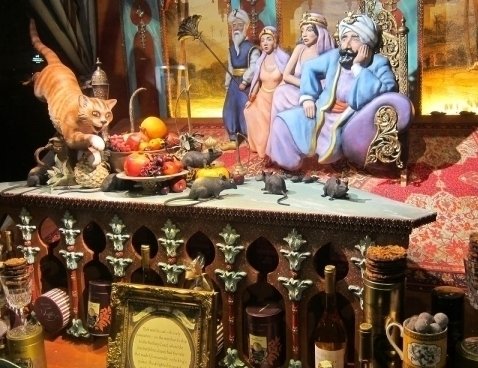 One of the best olde world sweet shops out there is Fortnum & Mason (known locally as F&M or Fortnum's)! Not only does this four-storey department store on Piccadilly have the most incredible array of chocolates, sugar coated fruit pastilles, marzipans and jars of old-fashioned sweets, but if you happen to visit the store around Easter time, you'll be in for a treat. They sell a vast array of beautifully hand-decorated Easter eggs at that time. Fortnum's also have a newly opened wine bar, called 1707, downstairs, not to mention they serve up a pretty fine cup of English afternoon tea!
2

Schimpff's Confectionery, Indiana, USA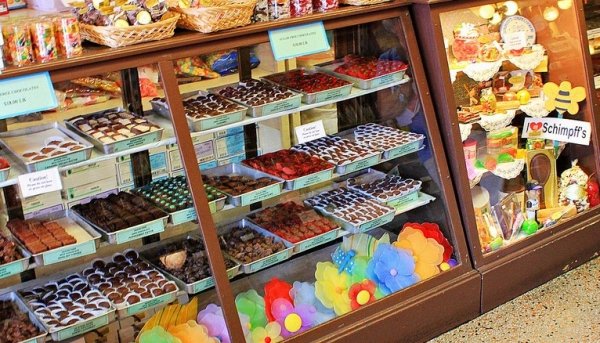 This old-fashioned family-run candy shop (sweets are known as 'candy' in the States), has been ruining diets since 1891! The Schimpff family started their operations in Kentucky as early as the 1850s, but the business moved to Jeffersonville, Indiana in the 1890s. The husband and wife team make their own Red Hots (small, red, cinnamon-flavored and somewhat spicy candies), that are famous nationwide in their shop. They also sell Modjeskas, a caramel-covered marshmallow named after the Polish actress, Helena Modjeska, as well as some hard candy fish.
3

Big Top Candy Shop, Texas, USA
If you are craving any kind of candy, you will be sure to find them here in this small, but packed candy store in Austin, Texas. Think of the most obscure candy from childhood; there are baskets of salt water taffy, gummy fried eggs and candy cigarettes sold from a cigarette machine! Any sugar-lover will have a field day in this store. Big Top Candy also serve up sodas at their soda fountain: think unique flavor combinations like marshmallow lemon cream and Dr. Pepper - somehow it works!
4

Oldest Sweet Shop, Harrogate, England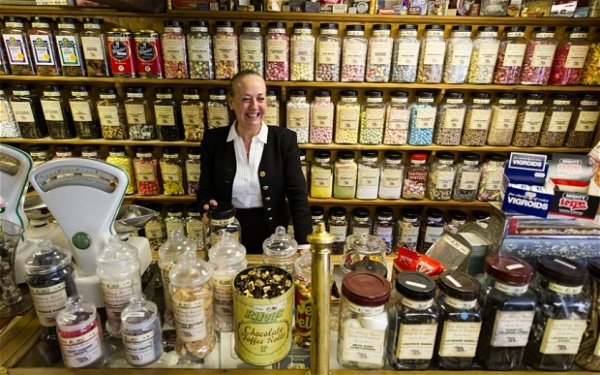 Fancy some rhubarb and custard bons-bons? This old gem in Pateley Bridge in the Yorkshire Dales began selling sweets and luxury chocolates in 1827. Back then, it was frequented by local mill owners and of course children, spending their hard earned half pennies. Some of the common retro sweets in stock today are the Black Jacks, Fruit Salads, Refreshers, Kola Cubes, sherbet dust, and of course the famous rhubarb and custard bons-bons!
5

Spice Bazaar, Istanbul, Turkey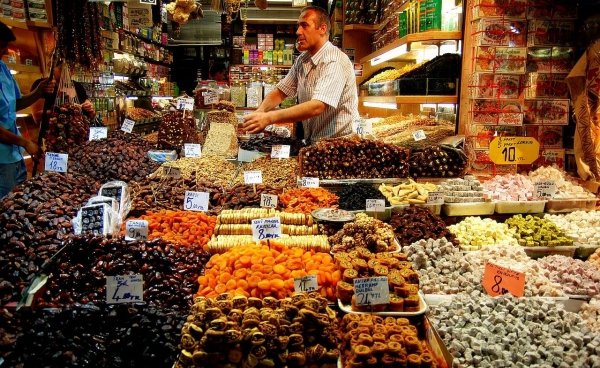 Here's where you'll find some real Turkish Delight. I'm talking about the kind coated in powdered sugar (with or without pistachios), not the mass-produced Fry's chocolate bar with the shocking pink gel inside! In the Turkish spice bazaar, you can either purchase some genuine Turkish Delight by the kilo or sample their candied fruits, like melons, pineapple and citrus. Although they aren't technically sweets, there are some amazing baklava pastry pieces, to accompany your Turkish coffee!
6

Darrell Lea, Sydney, Australia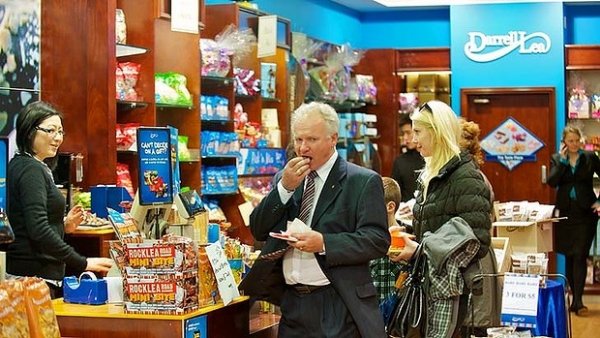 Since 1927, Darrell Lea has been making its famous soft-eating liquorice allsorts and peanut brittle. Harry Lea was an entrepreneur that started selling sweets and confectionery from his pushcart in Perth, when jobs were scarce in the 1920s. He took his business further, moved to Sydney to open his first store and named the company after his son, Darrell. Today, you can still buy the famous liquorice chews, chocolate-covered liquorice stixs and bags of their strawberry soft-eating liquorice.
7

Remarkable Sweet Shop, Arrowtown, New Zealand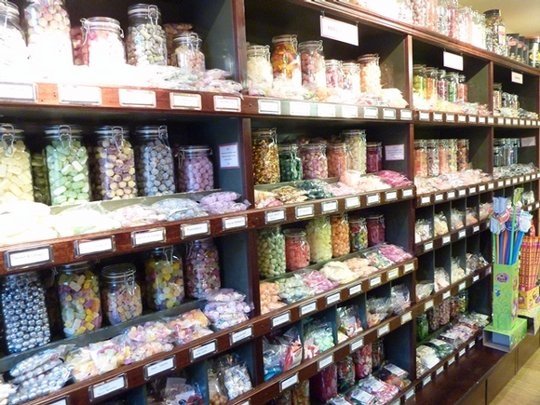 Do you remember the Milk Bottles and Aniseed Wheels? You can still find them in the historic village of Arrowtown, Queenstown (South Island, New Zealand). There, you can also sample and watch them making their world famous fudge, with flavors ranging from banoffee and cappuccino to the infamous coconut ice fudge – that bright pink sugary layer on top of the white coco-nutty layer)! You simply can't resist stepping inside if you're ever in the area!
Since the expansion of supermarkets, it is rare to find olde world sweet shops, dedicated to old-fashioned sweets, except for these boutique-style (and often family-run) shops.If you happen to find yourself in the vicinity of these olde world sweet shops, definitely take a walk down memory lane and walk out smiling with your favorite sweet pieces from childhood. What is your favorite sweet from childhood?
Please rate this article