COMMENT
I don't know about you, but I think you haven't really lived until you are being hurled around upside down on a huge metal track, screaming at the top of your lungs and loving every exhilarating second of it! I am, of course, talking about roller coasters. You either love them or you hate them. If you love them, you will probably be the kind of person who wants to tick off as many different rides as you can! Here are twenty of the world's most jaw dropping roller coasters if you want to have a real scream fest!
1. Wicker Man – Alton Towers – UK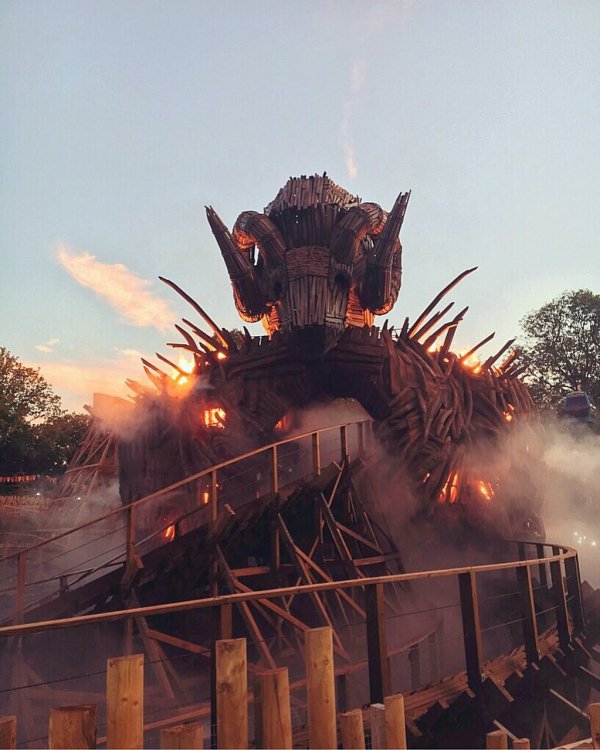 This crazy coaster hurtles you around at high speeds and climaxes by speeding you into a six-storey wooden effigy that bursts into flames before your eyes. It's really something to behold!
2. Mako – SeaWorld – USA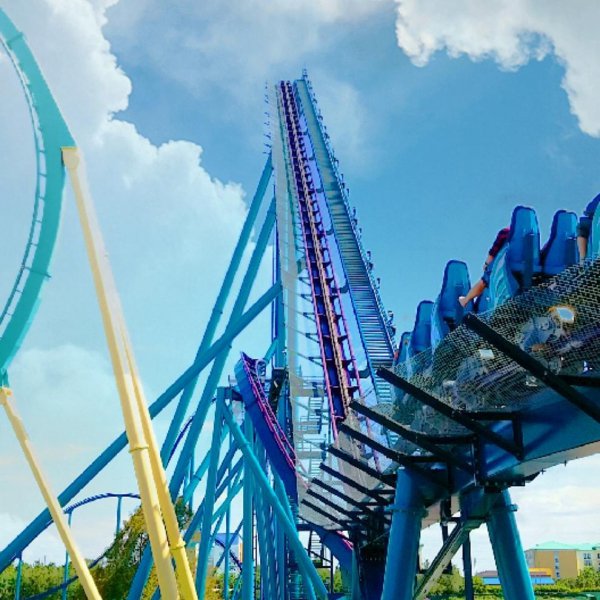 Mako is the tallest and fasted ride in the whole of Orlando, which is a massive achievement given the city's theme park credentials! It racks up a top speed of 73 heart racing miles per hour!
3. Leviathan – Canada's Wonderland – Canada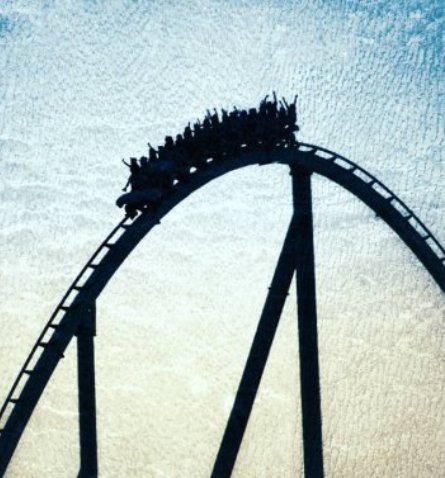 Based on the titular mystical sea beast, the Leviathan coaster makes you feel like you are riding the waves - 306 feet tall waves! You even have to contend with an 80-degree angle drop!
4. Twisted Cyclone – Six Flags over Georgia – USA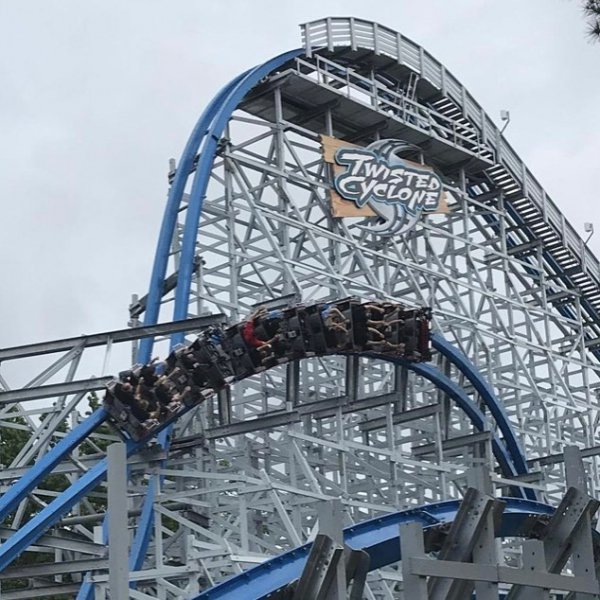 This coaster boasts a crazy 2600 feet long track and reaches speeds of more than 50 miles per hour. It is also famous for featuring a 360 degree zero gravity roll. Not for the faint hearted!
5. Red Force – PortAventura World – Spain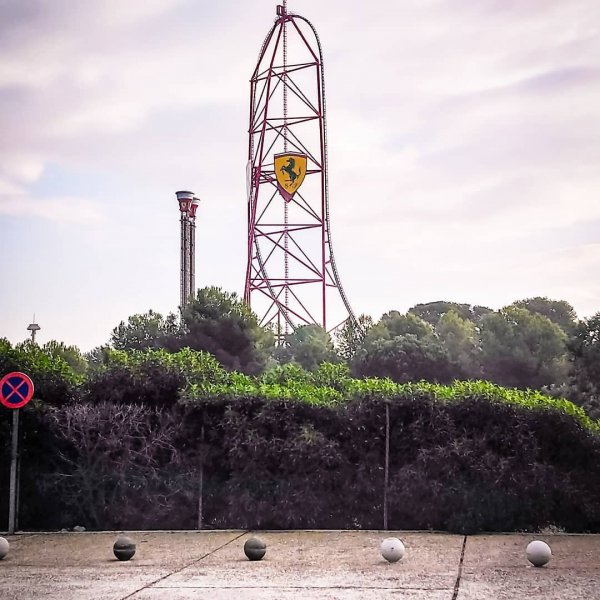 Opened very recently, this new coaster in Spain is built by Ferrari and can go from zero to 112 miles per hours in just five seconds! That's a whole lot of speed in not much time at all!
6. Formula Rossa – Ferrari World Abu Dhabi – UAE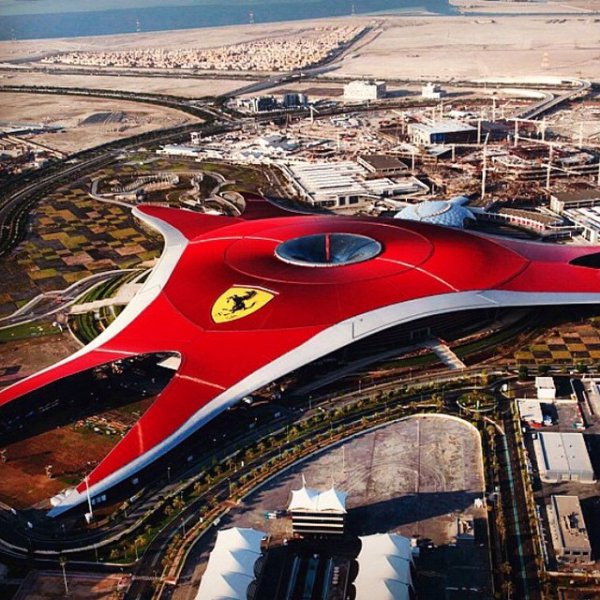 Another Ferarri creation, this coaster in Abu Dhabi is designed after the racing brand's F1 racing car, so much so that you have to wear protective glasses when riding!
7. Hyperion Mega Coaster – Energylandia Amusement Park – Poland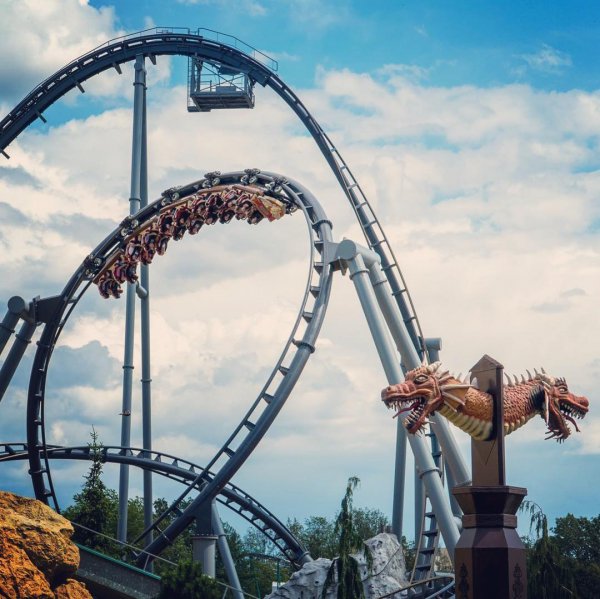 This track runs for nearly a mile, and includes highlights like a 262-foot drop and speeds of 88 miles per hour. It has an abandoned space research station theme which is super cool.
8. Baron 1898 – Efteling Theme Park Resort – Netherlands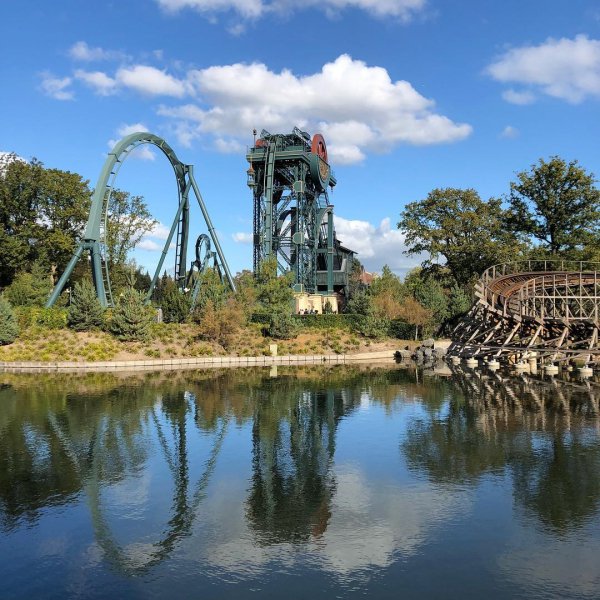 This is an immersive 'dive' coaster that takes riders on a journey to find an old greedy mining lord. It is one of only nine of its kind in the world and features a 123 feet long free fall!
9. Ozlris – Parc Asterix – France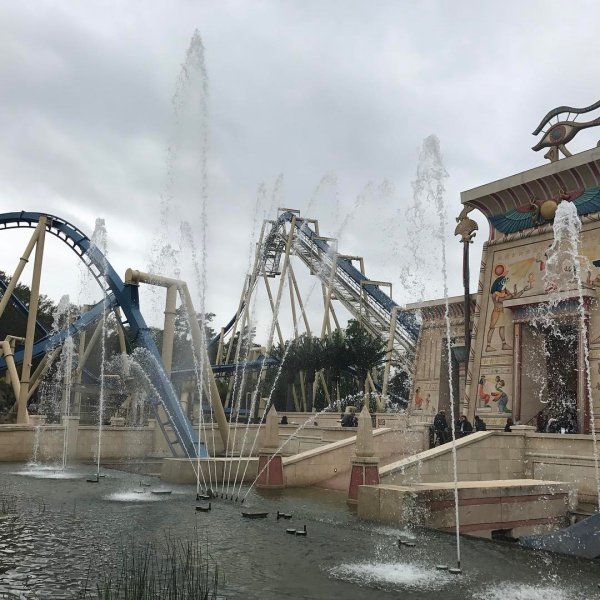 This fun coaster in Northern France has everything you are looking for: vertical loops, hairpin turns, sidewinders, tunnel plunges, and huge speed!
10. Stealth – Thorpe Park – UK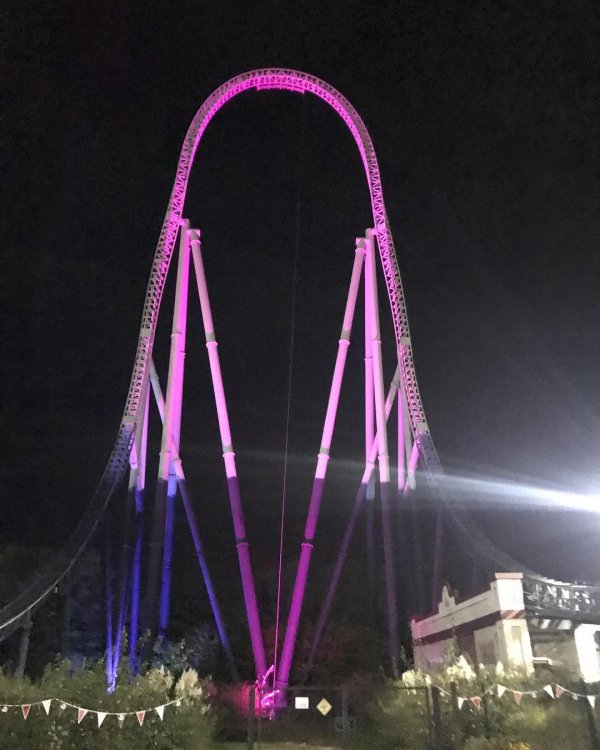 Every wondered what it would be like to be blasted skywards like an astronaut? Well head down to the Thorpe Park and Stealth will show you exactly what it's like!
11. T Express – Everland – South Korea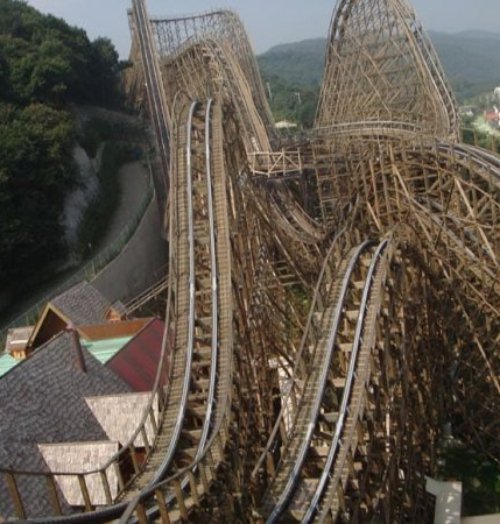 This is the world's steepest roller coaster, and it is a wooden creation that really is a sight to behold. It might look old, but it was opened in 2008 and provides a surprisingly smooth ride!
12. Fujiyama – Fuji-Q Highland – Japan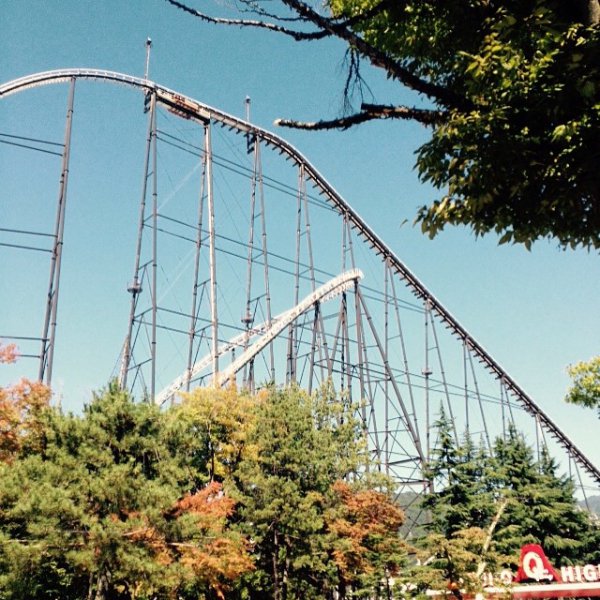 Is there a more spectacular spot for a roller coaster than the base of Mount Fuji? The answer is no! It used to be the world's tallest coaster, and gives riders incredible views if they can bear to open their eyes!
13. Steel Vengeance – Cedar Point – US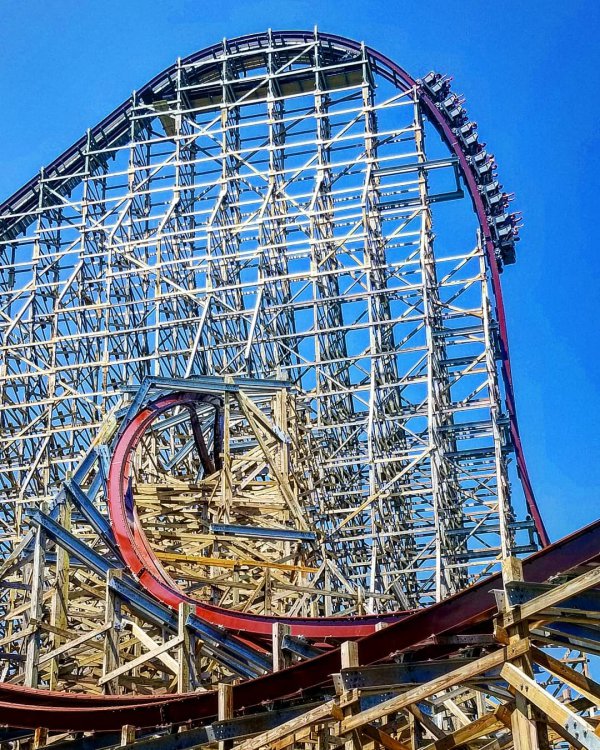 This is a mighty looking beast! It was the world's first hyper hybrid coaster and features a really cool Wild West theme. The initial 90 degree drop is really something.
14. Hair Raiser – Ocean Park – Hong Kong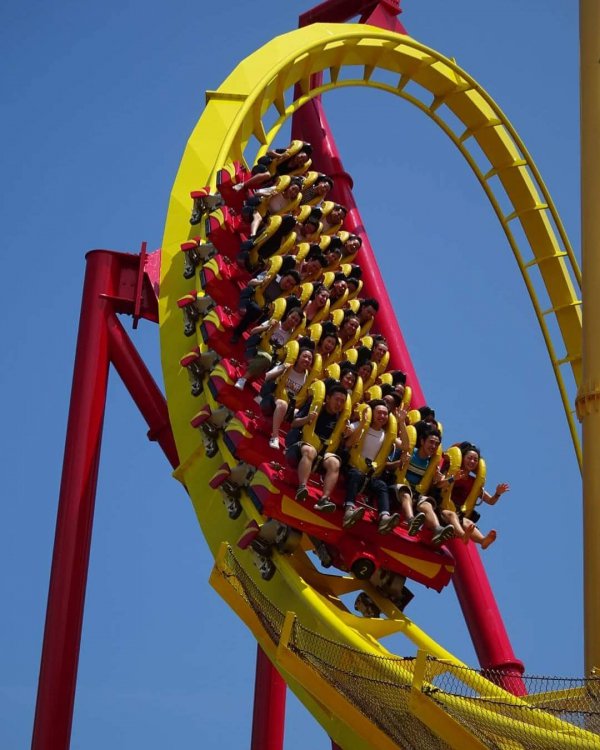 This ride has you hanging perilously over the South China Sea! It is built on a cliff top overlooking the famous Deep Water Bay.
15. Silver Star – Europa Park – Germany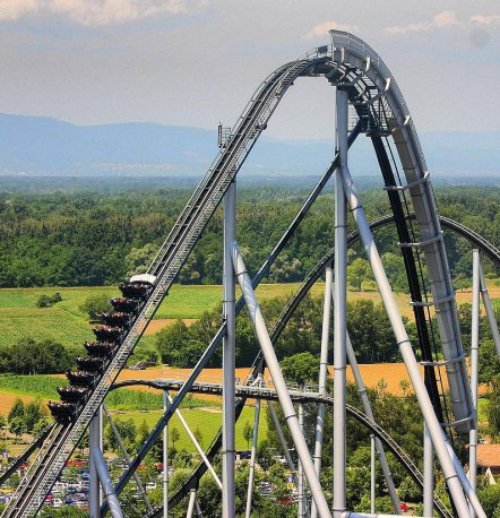 You experience up to 4 Gs on this German coaster, but that's not surprising given you are rocketing along at 80 miles per hour!
16. Expedition Everest – Walt Disney World – US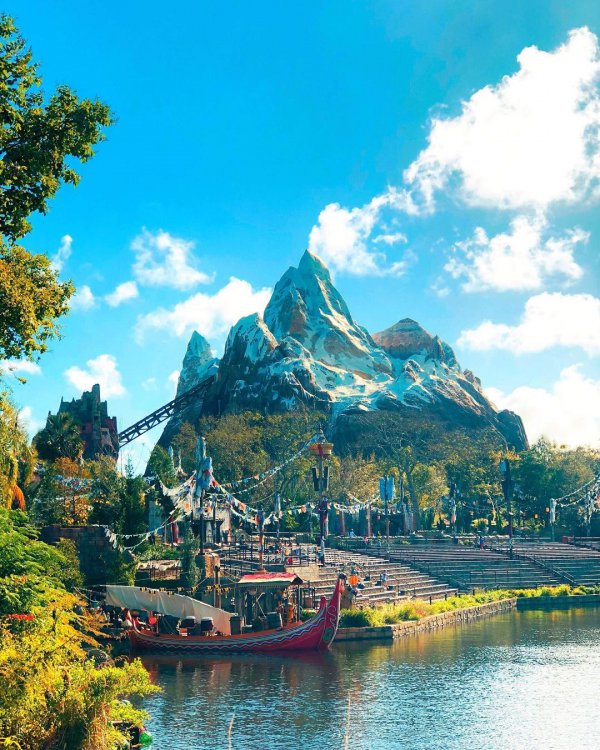 Of course, there had to be at least one Disney ride on the list! Disney always gives you elaborate theming, but what makes this mountain coaster so fun is that it is genuinely scream-worthy too.
17. Wildfire – Kolmarden Wildlife Park – Sweden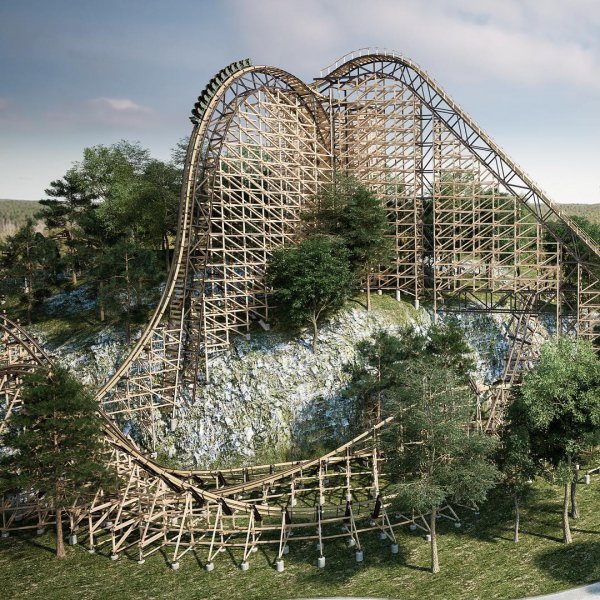 Nothing like an 83-degree drop to have you screaming like a baby! Wildfire gives riders two minutes of unfiltered coaster joy, not to mention views of the Swedish mountains if you can find your vision!
18. El Toro – Six Flags Great Adventure & Safari – USA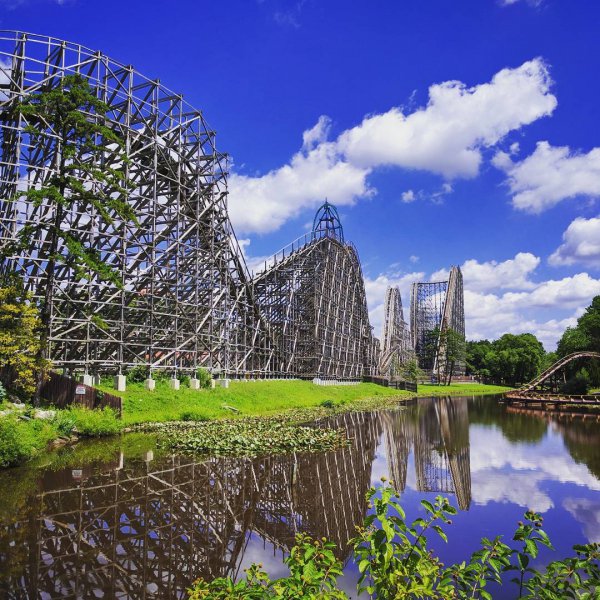 The El Toro is truly a sight to behold, combining modern engineering with classic wooden design. It boasts a staggering 4,400-foot-long track and speeds of up to 70 miles per hour.
19. Vortex – Siam Park City – Thailand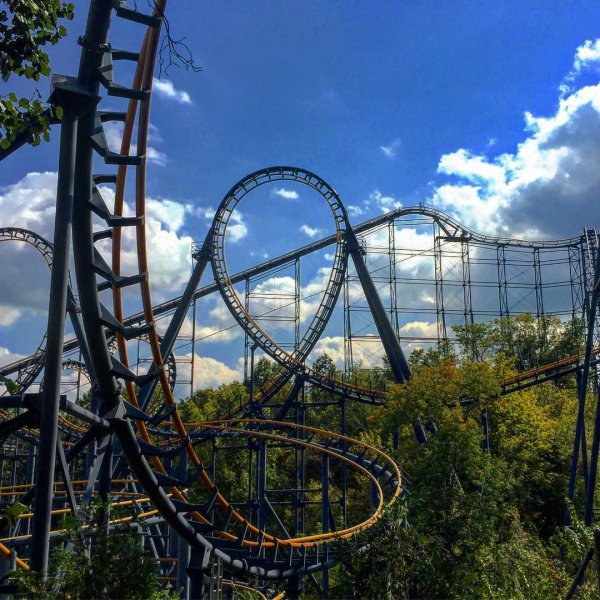 This is one of the world's largest suspended roller coasters, which the type of coaster where the train is held underneath the track.
20. Shock – Rainbow Magicland – Italy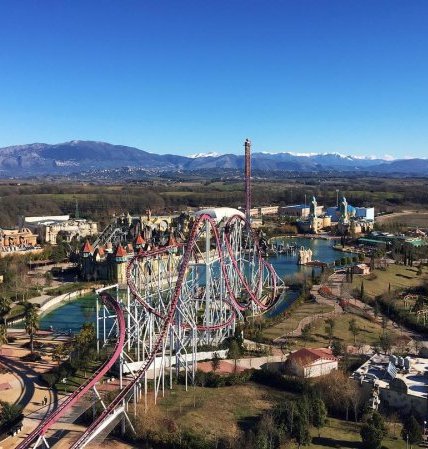 Just the small matter of zero to 100 miles per hour in two seconds makes this Italian coaster an absolute bucket list experience!
15 Alerting Signs He's Losing Interest in You ...