If theme parks are a staple of the things you do for fun, or you are planning a trip soon, you'll be interested in the new theme park rides for 2014. In seeking to keep us entertained and in a game of one-upmanship to have the biggest, longest, scariest, twistiest, most death-defying, latest high-techiest rides, and in paying homage to our favorite things, the new theme park rides for 2014 promise plenty. Here's a small selection of new rides coming this year.
Table of contents:
1

Universal Studios, Florida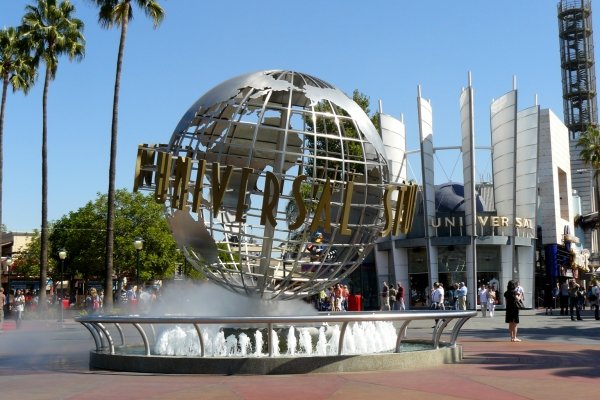 Harry Potter's Wizarding World is expanding. As the top of the new theme park rides for 2014, Diagon Alley and a new area called 'London' will host the Leaky Cauldron restaurant and Gringotts Wizarding Bank roller coaster. The Hogwarts and Hogsmeade rides at Universal's Islands of Adventure will be connected to 'London' and Hogsmeade via the Hogwarts Express. Combining the two into one means you'll be able to fly over Hogwarts Castle, shop in 'London' or eat at the Leaky Cauldron; it'll be a Harry Potter fan's dream come true.
2

Six Flags America, Maryland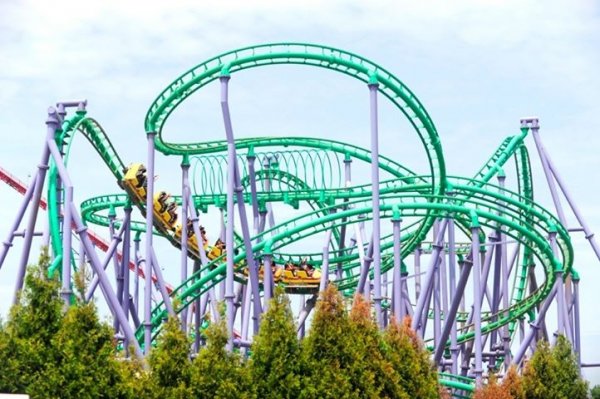 Six Flags across America are opening a variety of new theme park rides in 2014. In particular, Six Flags America in Upper Marlboro, Maryland, is opening a new Mardi Gras area with two new rides. Ragin' Cajun is a fast, hair-raising roller coaster with twists, turns and 360 degree spins, while French Quarter Flyers is a more subdued family-friendly ride where you're the pilot and decide whether to liven it up or sit back and enjoy the journey.
3

Walt Disney World Magic Kingdom, Florida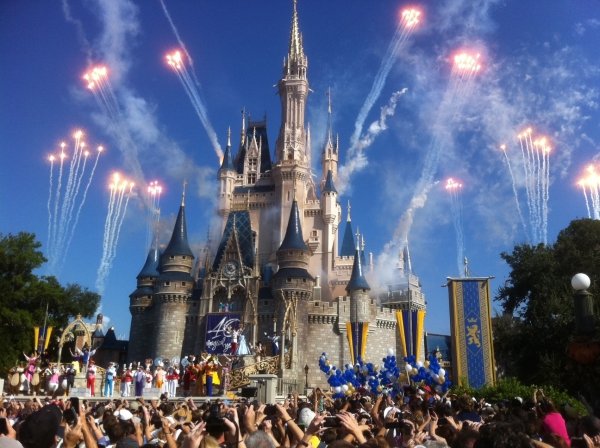 Disney's Magic Kingdom's Fantasyland expansion will be completed in 2014. The Seven Dwarfs mine train roller coaster is a dashing ride in the dwarfs' dazzling diamond mine. And a new Princess Fairytale Hall will be a grand stone and stained-glass windowed entrance opening up into a vast high-ceilinged gallery - a breath-taking experience when visitors enter to meet with a Disney Princess.
4

Busch Gardens Tampa, Florida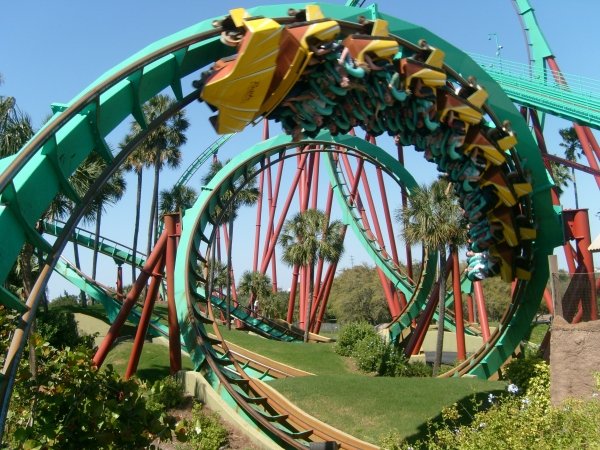 This one sounds scary, so not for the faint-hearted! One of the most anticipated new theme park rides for 2014 at Busch Gardens is Falcon's Fury. The ride mimics a soaring bird of prey, so you'll feel what it's like to be an eagle or falcon going in-for-the-kill. Seated in a gondola elevated to 335ft, the seats turn to face completely downwards ready for the dive. From there you will be in for a 60 mph plummet to the earth!
5

Dollywood, Tennessee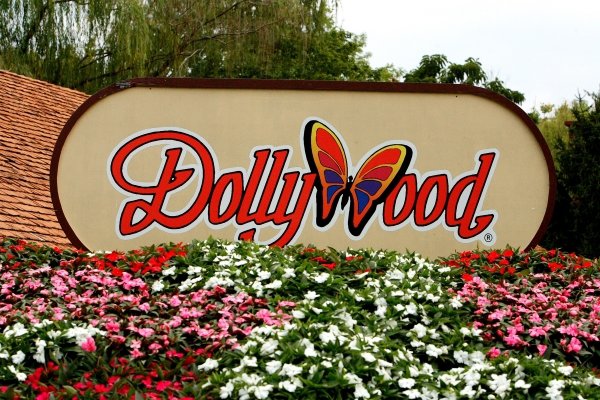 Fire Chaser Express is soon to arrive in Dollywood. The story goes that the Smoky Mountains are in need of fire fighters and you're invited to join the Fire Chaser Express and fight the fire! Known as a 'dual-launch coaster,' it changes direction in an instant. One second you're moving forward, next you're moving backwards - definitely one to turn around for!
6

Schlitterbahn Padre Island, Texas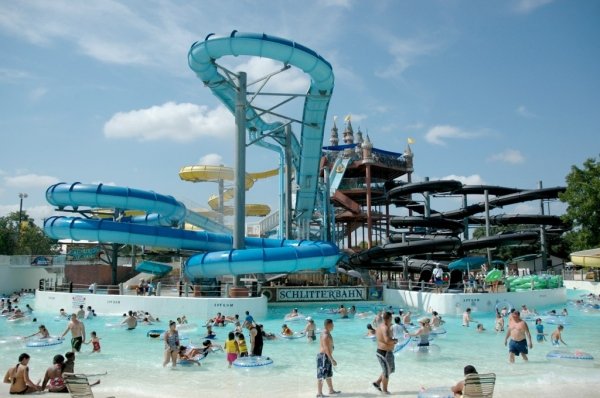 More than just a water park, Schlitterbahn is welcoming its new beach resort in 2014. Padre Island, Texas is located right on the beach, with a hotel, restaurant and indoor waterpark with 13 super cool water slides. Totally brings the tropical to Texas!
7

Cedar Point, Ohio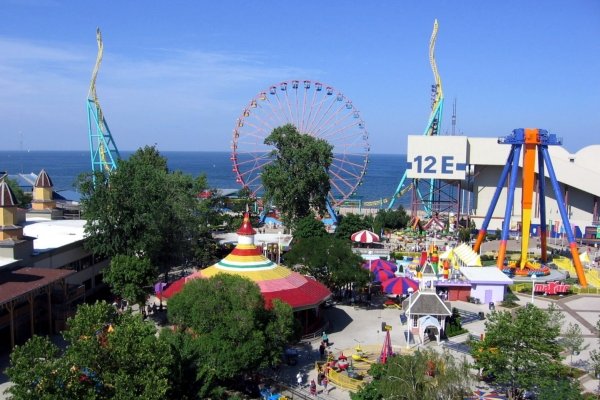 Cedar Point is creating two new theme park rides for 2014 with an emphasis on family fun: Pipe Scream, a roller coaster, and Lake Erie Eagles, a flying scooter ride. Pipe Scream reaches heights of 43ft and speeds of 43 mph, while Lake Erie Eagles is a classic thrill ride, simulating the sensation of flight. You'll be suspended 28 feet above the ground, swing outward as you fly round.
8

SeaWorld, Orlando and SeaWorld, San Diego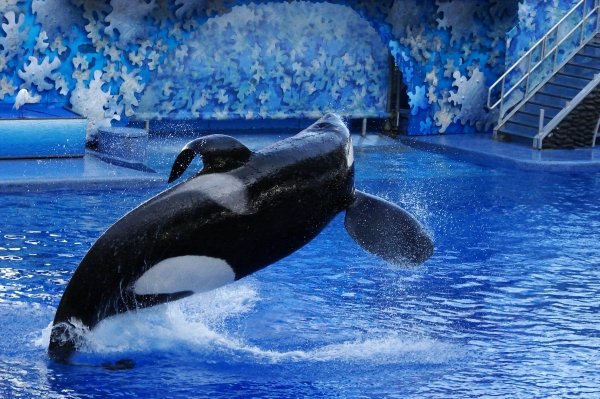 Two new shows open at SeaWorld, Orlando's Nautilus Theater - "Madagascar Live: Operation Vacation" and a new adaptation of sea lion and otter show, "Clyde and Seamore." At SeaWorld, San Diego a new 'Explorer's Reef' creates an amazing experience from the get-go. It will house nearly 5,000 fish and include four open pools where you can touch and feel those fishy friends.
9

Universal Studios, Hollywood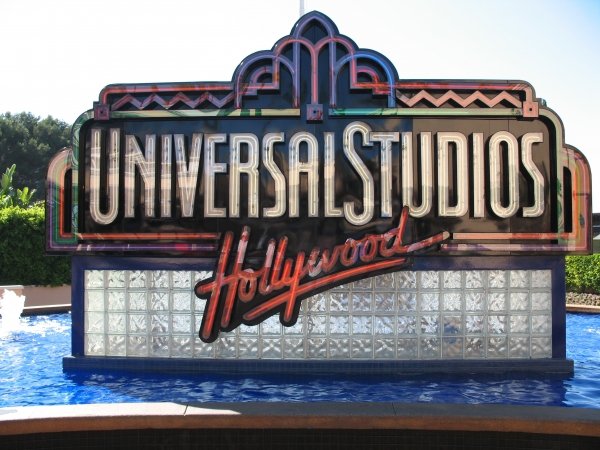 Joining its East coast sibling, Universal Studios, Hollywood is also updating its rides for 2014. Despicable Me Minion Mayhem is a 3D interactive, motion-simulation where you'll experience all the characters, story lines and fun. Super Silly Fun Land is based on the pier-side park in the movie and includes a water zone with fountains, a play zone and a soaring, spinning ride with fantastic views.
It seems like there'll be so much going on in the great theme parks that it will soon be necessary to camp out for days to enjoy everything. Any of the new theme park rides for 2014 on your must-try list?
Please rate this article