20 Must do Things at Disney World ...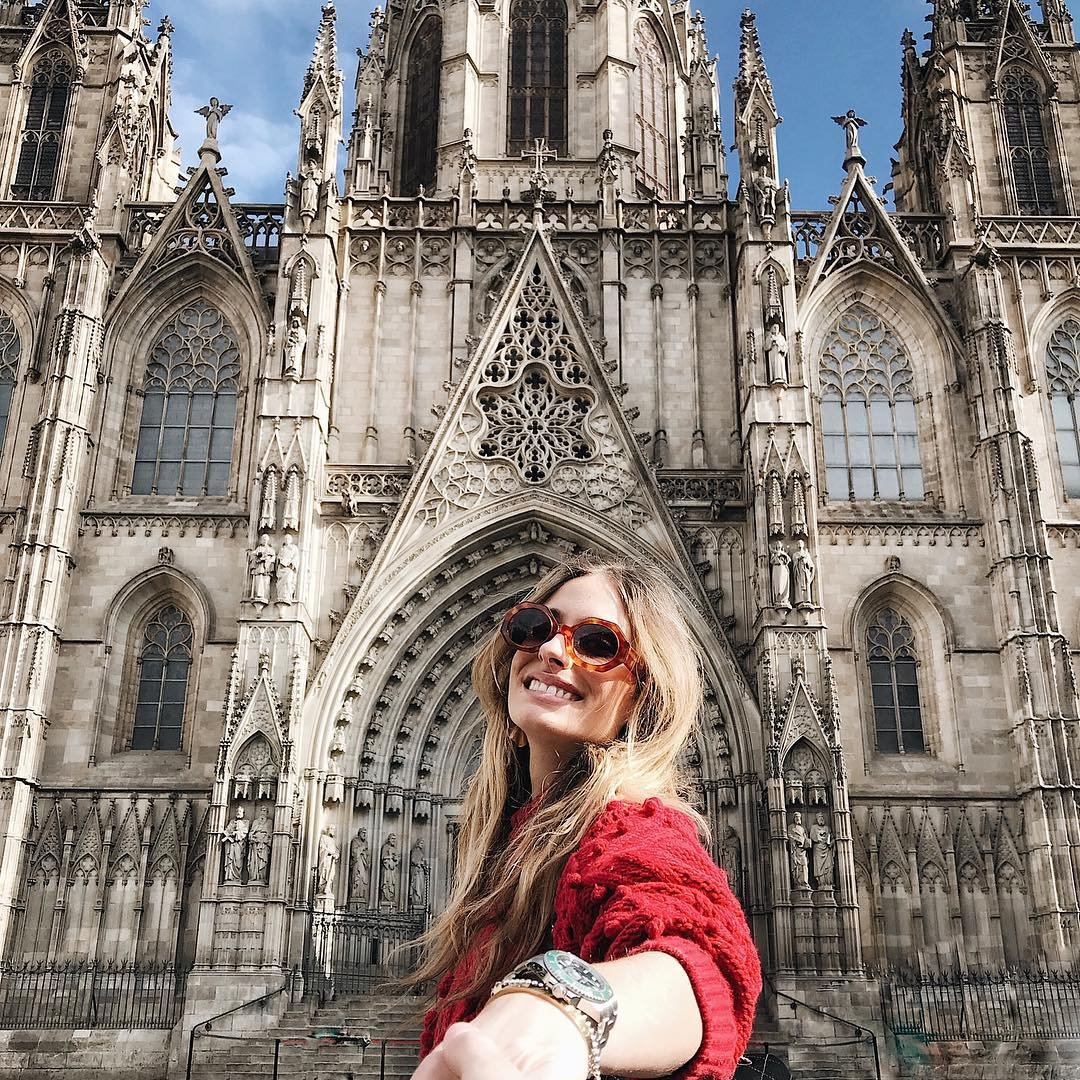 With four parks, two water parks, a downtown area, and some fantastic hotels, it is no wonder there are a few must do things at Disney World. The Happiest Place on Earth boasts of some pretty fantastic entertainment options for families, friends, couples, singles... everyone! It is easy to be overwhelmed when there is so much to choose. Do not fret... here is a quick and simple list of must do things at Disney World, just in time for Spring Break!
1.

Eat at La Hacienda De San Angel
Eating here is one of my most highly recommended must do things at Disney World. The food is fantastic, but what is even better is the view. Try to get a reservation for one hour before the Illuminations Reflections of Earth fireworks display at EPCOT and ask for a table next to one of the center windows. This is the best location to watch EPCOT's fireworks from. Yep, you get to eat some fantastic dessert while watching one of Disney's most incredible fireworks displays. Heaven.
2.

The Spectromagic Parade
The Spectromagic Parade has been a long standing staple of the Magic Kingdom. This parade has been around since the 90's, but has not lost any of it's original luster. For a fun twist on the traditional, try watching it from the Main Street train station balcony. The upper level balcony views give a completely new light to the parade and is, usually, pretty empty up until a few minutes before the start.
3.

Sorcerers of the Magic Kingdom
If you have been to the Magic Kingdom in the past few months, you may have seen people carrying and trading these funny little card things. These cards go to a game called Sorcerers of the Magic Kingdom. In the game, you help Merlin by stopping Hades and a few other Disney baddies from taking over. The game is a hidden gem and will give a bit extra entertainment while showing you some less noticed areas of the Magic Kingdom. Go to the Main Street Fire station to get your first deck of cards and a quick game overview before starting.
4.

Finding Nemo - the Musical
The Finding Nemo Musical is one of my favorite parts of Animal Kingdom. The show runs a few times a day and gets packed fast, so be sure to get there at least 20-30 minutes before showtime. Whether you are going with toddlers, teens, or a few friends, this show will entertain and impress them all. Finding Nemo - The Musical is a great remake of the movie and the auditorium has cozy seats filled with cool air - something every Disney visitor loves.
5.

Enchanted Tales with Belle
The Enchanted Tales with Belle experience is part of the New Fantasyland Expansion. Goodness, did the Imagineers get this right. The experience starts in Maurice's cottage where you see pictures of Belle as a child, her books, his inventions, and so much more. From the cottage you are taken to the castle through a portal that is one of the coolest things Disney has ever done. When you are in the castle, you are able to talk to the Wardrobe, Lumiere, and finally, Belle. This is a spectacular addition to the Magic Kingdom and one I would recommend doing whether or not you have kiddos to entertain.
The parks and Downtown areas of Disney are not the only places for great entertainment. Disney has done a super job at making the hotels just as fun as anything else. If you are not staying at one of the hotels, you can still visit. Try going to the Boardwalk for some great entertainment and food options, or Wilderness Lodge during their evening camp fire. Most hotels also have an evening poolside movie for guests to enjoy.
7.

EPCOT's Food and Wine Festival
EPCOT's Food and Wine Festival is a yearly tradition between my husband and I. The first time we went, it was a bit overwhelming and we ended up spending three times as much as we planned. Yikes. To avoid our errors, look up the menu ahead of time and pick out a few must try options. To be uber thrifty and smart, get a gift card wrist band and put the amount you wish to spend on it. This makes ordering super easy and overspending becomes way more difficult.
8.

Be Our Guest Restaurant
This is another part of the New Fantasyland expansion that should not be missed. Be Our Guest is a whole new restaurant located inside the Beast's castle. There are three main dining rooms including the Grand Ballroom, the West Wing (flowers included), and a more romantic room with painted screenshots from the movie. If you are not able to get reservations for dinner, definitely try to go for lunch. The counter service is incredible and much different from any other quick service option in the park.
The Expedition Everest ride has been in Animal Kingdom for a few years now. If you have not gone on this yeti-encounter ride, I highly recommend it. Try to get seats in the front few rows for an even better ride experience. You may also want to get fast passes for this one since wait times can be upwards of 90 minutes.
10.

Stay at a Disney Hotel
There are a great deal of perks to staying at a Disney hotel and they have just made it all the better. Disney has just released a new RFID system for hotel rooms, park admission, payment, and (soon) dining reservations and fast passes. Above all this, you also have bus transportation (no paying for parking!), hotel entertainment, room delivery of purchases, and extra Magic Hours. Some of my favorite places to stay are Coronado Springs, the Swan and Dolphin, and The Boardwalk hotels. Prices range from less than $100 per night to over $1,000... Something for most every budget.
Disney has recently created a new Mickey Mouse that is able to talk. This new guy can have a conversation with people, and his mouth moves while doing it! It is quite incredible to see Mickey Mouse answering questions from children and talking to them about their day, outfits, and more. You can find him in Magic Kingdom's Town Square, right by Tony's Restaurant throughout the day. Be sure to check times or ask a cast member when he is there.
12.

Tomorrow Land People Mover
The People Mover is located in Tomorrow Land right by the Astro Orbiter and Carousel of Progress. I found out about this little gem a few years ago and fell in love on the spot. It is the perfect mid-day ride when all you want is to sit down and have some air conditioning. The "ride" goes through Space Mountain, Buzz Lightyear Space Ranger Spin, and around the outside of Tomorrow Land. Best of all, it rarely has any type of wait.
The Innoventions Plaza is a super fun part of EPCOT's Future World. This area is always changing, but has some great science and technology exhibits to see throughout the year. They are currently running a hurricane experience exhibit and a create your own thrill ride area. Be sure to check this area out for a great, always-changing EPCOT experience!
14.

Cinderella's Royal Table
If you have ever gone to the Magic Kingdom and been disappointed that the castle is just a facade, you must eat here. Cinderella's Royal Table is a character dining experience where you meet the fairytale princesses inside the royal castle. From the start you are referred to as Cinderella's royal guests. You also get a free picture with Cinderella and a three course dining experience. This dinner will not disappoint, you definitely feel like you are a royal guest in a real-life fairytale!
I bet you did not expect this after a list of eating and sitting options! Disney has some great 5k, marathon, half marathon, and quarter marathon races throughout the year. Most of these races also have extra perks of post-race character parties and park admission. Do not fear if you are not a runner, Disney takes it easy on us and only sends sweepers out for those running slower than sixteen minutes per mile. Most race weekends also have family events for everyone down to the toddlers!
16.

EPCOT's Japan Pavillion
So, this must-do may be a tad biased due to my love of all things Japan. But really, the Japan pavilion is awesome. Check out the store for neat games, fun clothes, delicious poki, yakisoba, and an entire area devoted to Hayao Miyazaki- the Walt Disney of Japan. The shopping here is fun and is a great way to spend your time while waiting for a table at Teppan Edo upstairs.
There are a great many Disney hotels that are located on the water and offer boat rentals. The Wilderness Lodge is one of these. Whether you are staying at Wilderness Lodge or not, you can rent a boat to take out on the Seven Seas Lagoon. Sometimes, they are even available at night for a spectacular view of the Wishes fireworks display at the Magic Kingdom!
18.

Animal Kingdom Safari
The Animal Kingdom has done a fantastic job at keeping the African environment as near to real life as possible. None of the animals are enclosed, so you will see giraffe in the same area as the lions. Sure, there are some pretty nifty ways of keeping them separate and happy, but we don't see that at all! Try going early morning or late afternoon, this will give you the greatest chance of seeing plenty of wildlife.
Disney has turned genius for this new ride. Instead of standing in a line with random people and hyper children for 90 minutes, they give you a pager and let you go play under the big top. This play area is a dream for both parents and children. Kids get a massive jungle gym and parents get some time to relax. Oh, and the ride is pretty awesome too...
20.

Beauty and the Beast the Musical
I will admit it, I have not been a big Beauty and The Beast fan for most of my life. My husband dragged me into this show kicking and screaming, but I am so happy he did. The show is incredible and gave me a whole new love for the movie. If you are not a big fan of this movie, do yourself a favor and see the show anyway, it is not so bad.
There are so many fantastic finds and things to do over at the Happiest Place on Earth that this list could go on for days. Disney sure knows how to keep themselves busy and us entertained by continually adding new things to new parks around the world. What are some of your favorite parks and things to do at them?
{{#comments_count}} Show Commnents ({{comments_count}}) {{/comments_count}}