7 Local Foods of South America to Tickle Your Latin Taste Buds ...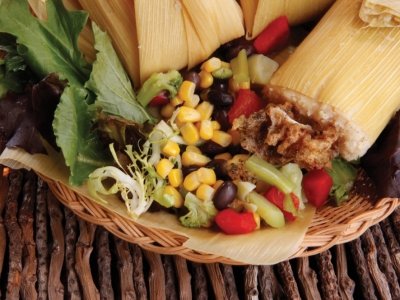 It's not all about the Andes, the Amazon, Machu Picchu, Copacabana Beach and the Tango – there are some local foods of South America that should be on your list of must-try along with all the fabulous attractions. Food is such an integral feature of the various cultures you'll encounter on your travels and to me, it's hugely important you eat local foods rather than seek out the Golden Arches or the Colonel's favorite chicken. There's a mass of culinary variety across the continent, but these are some of the local foods of South America not to miss.
1.

Here, There, Everywhere – South America's Empanadas or Salteñas
All over South America, you can find variations on empanadas (known as salteñas in Bolivia). Empanadas are basically baked or fried pastries stuffed with various fillers, ranging from fruit to cheese to meat. Found in Venezuela, Argentina, Chile, Bolivia and Colombia, empanadas are perhaps the most international of the local foods of South America; however, the country variations are quite distinct, each personalizing their take on the tasty dish. For instance, the dough for Argentinian empanadas is commonly made with wheat flour, and the filling selection includes beef, chicken, fish, ham, or a white sauce made with sweet corn, called humita. In Colombia, the dough for empanadas is commonly made with corn or potato flour, and the filling selection often consists of beef, potatoes, rice, or peanuts and is topped with Picante or Aji, spicy sauces to give a bit of a kick. Every country puts a twist on this delectable dish, so you must try them all!
{{#comments_count}} Show Commnents ({{comments_count}}) {{/comments_count}}