I am firmly of the opinion that travel enriches your life. I'm not talking about a 2-week vacation where you spend a few hours sightseeing and shopping and the majority of the time by the pool or on the beach. Those trips are indeed fabulous. They relax you, take you away from the cares of everyday life and rejuvenate your spirit. What I'm going to share here, however, are travel experiences that will change the way you view life, make you question your status quo and yes, maybe even change your life.
---
1

See the Northern Lights in Finland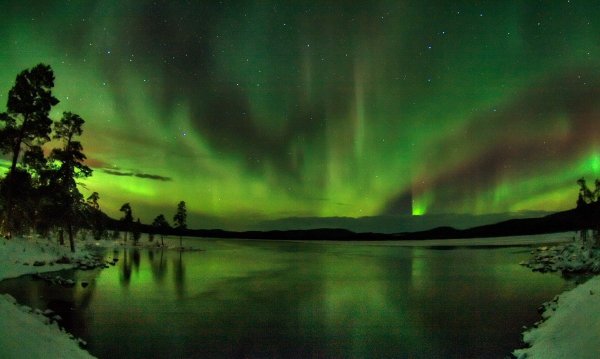 Seeing the Aurora Borealis, or Northern Lights, is among many people's bucket list of life changing travel experiences. Finland is best known for giving the world saunas and cute reindeer, but the Northern Lights are a Finnish product that won't come to you - you must seek it out with a snowmobile or a husky safari sledge. Travel across some of the most remote areas on Earth, peel off your balaclava and lie back in your glass-ceilinged igloo before enjoying the orange, purple, red and green hues that light up Finland's night sky.
---
2

American Pie Road Trip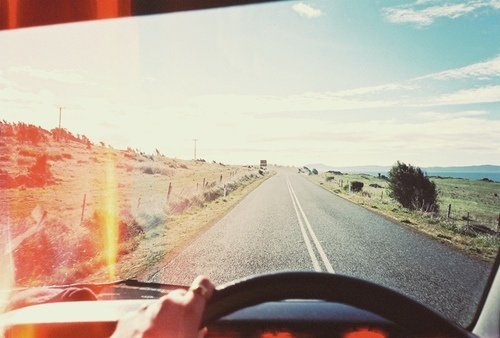 How could one ever forget the first All American Road Trip, that time when one discovers with a pleasant shock they really do have house parties with red cups? Don McLean's American Pie song is still played on jukeboxes in creepy hick-towns and cool college kids still chew gum like nobody else on Earth. Endless roads in desolated landscapes lead to towns celebrating blueberries, potatoes, pumpkins or peanuts as if they were football stars. Snap a picture of the largest ball of twine on Earth or the biggest light bulb ever made and you won't regret having bypassed Mount Rushmore and Niagara Falls.
3

Party Hard in Berlin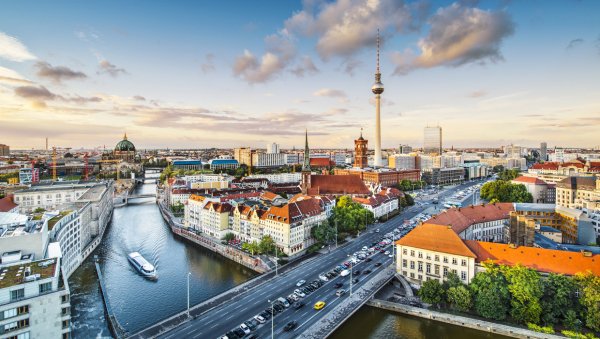 David Bowie discovered his "cool" in Berlin and the Hoff had his greatest moment during the world's biggest party. Here you can dance the night away in an abandoned dog food factory, on top of a roof or in the shadow of the Wall. Berlin's all night party and club scene is legendary.
---
4

See Ancient Petra on Horseback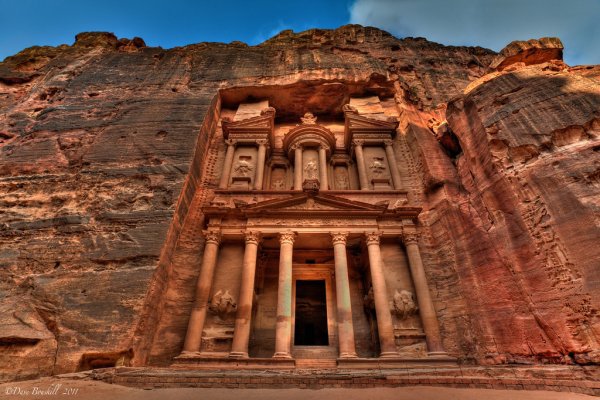 If it's life changing travel experiences you're after, you cannot beat horseback riding through the city of Petra, carved into the red rock face by ancient peoples who once inhabited this Arab kingdom in the Middle East. Memories of war-torn Jordan have put off people for far too long. This is a gorgeous and peaceful country. Petra wasn't discovered until 1812 when some Westerners stumbled across the rose-red city on their way to the Dead Sea, which is said to have healing properties.
---
5

A Trek through the Peruvian Amazon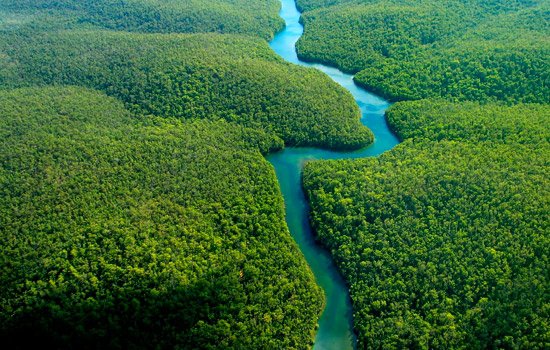 Just saying those words makes you feel like a hardcore adventurer, don't they? But where to start your expedition, if you're not of Indiana Jones ilk? Join the British Exploring Society, a friendly bunch who'll look after you and show you how to hack your way through undiscovered bits of jungle mountain terrain, sneak unseen through cloud forests without getting yourself mauled by jaguars, mugged by monkeys or yawned at by sloths. Learn how to spot pink and grey river dolphins before they knock over your canoe, find out how to build artificial turtle hatching sites and help set up wonderful sustainability programs. This really is a once in a lifetime travel experience that will change your life, for you're not just a tourist here, you're giving back to the local people you'll meet and the landscapes you cross.
---
6

Riding a Vietnamese Junk Boat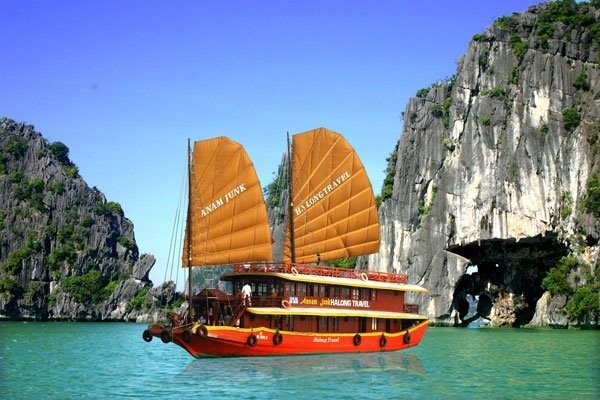 Watch the wind fill the red sails of your Vietnamese junk boat and your heart will swell with explorer's pride, for the junk's black hull is about to enter Ha Long Bay, one of the world's most spectacular natural wonders and a place as idyllic as it gets. You'll find some 2,000 limestone islands floating in azure waters and an abundance of caves just waiting to be explored, before you can fall back into a hammock with a beer and tuck into your fresh seafood.
---
7

Action-packed Sharm El Sheik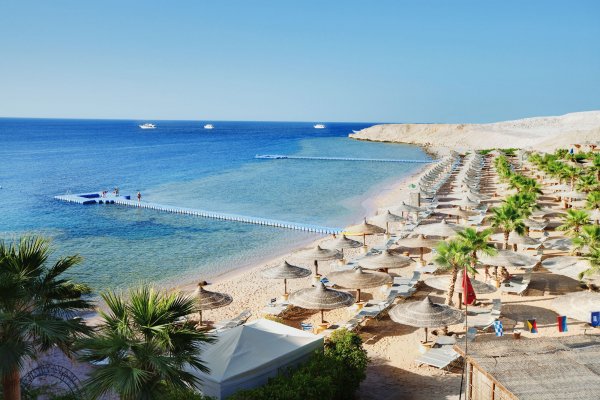 Sharm El Sheik by the Red Sea is probably the most action-packed place in Egypt, although ancient King Tut or Ramses II might disagree and declare Thebes is the place to dance the night away. Go scuba diving, hire a quad bike, a jet ski or go up in a hot-air balloon. After dark, head to the vibrant Na'ama Bay area to go dancing. Start your day by snorkeling and chasing colorful fish in crystal clear waters, ride a camel after lunch and have a Bedouin dinner in the desert at dusk before falling head over heels in love with Egypt's food, culture and monuments.
---
8

A Sleeper Train Ride through Thailand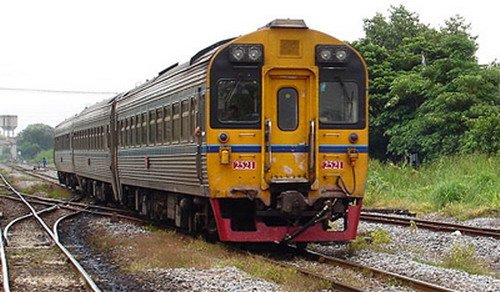 Take the sleeper train from busy Bangkok to beautiful and utterly charming Chiang Mai, if you want to meet zillions of locals, taste authentic Thai food in a restaurant carriage that comes complete with rail-track parties and glittering disco ball. It's an incredible affordable life changing travel experience, for economy tickets are amazingly cheap. Somebody will make your bed for you and when you wake up, you'll be in an entirely new place. Now isn't that magical?
---
9

Samba at Rio Carnival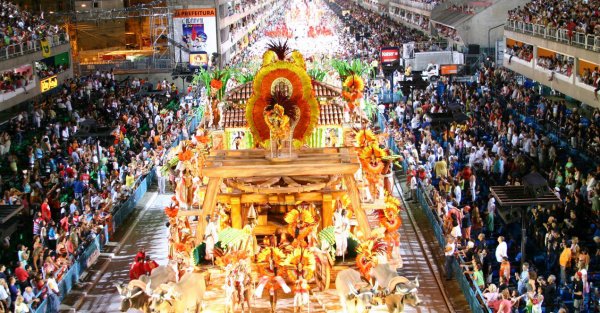 In the run-up to the famous carnival, Rio's dance schools are buzzing and full to bursting point. If you want to experience life changing travel experiences that will truly open your eyes to the heart and soul of a nation, join a samba school and join the 3-day carnival celebration that sweeps through the city with joyous, riotous abandon. Don feathers, sequins or a colorful mask - anything goes as long as you swing your hips and prove you've got rhythm.
My most life changing travel experience has to be my trip to South Africa. It taught me not to judge countries by how they are portrayed in the media, that the world is populated by more good people than bad and that life is too short to not grab every single opportunity to learn or experience something new.
What's on your bucket list that you would class as life-changing?
---
Comments
Popular
Related
Recent