Public art is amazing simply because it's accessible. If you're not one for wandering through museums, you can still enjoy great artistic creations – you'll find them in a huge variety of places around the world.
---
1

Puppy – Jeff Koons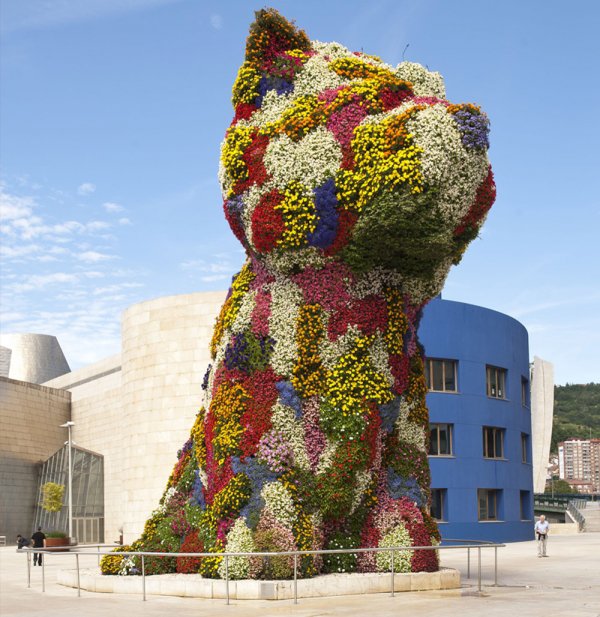 And you thought Edward Scissorhands was the king of shrub sculptures? Visit the Guggenheim Museum in Spain to see the cutest giant shrub puppy you are ever likely to see.
---
2

Another Place – Anthony Gormley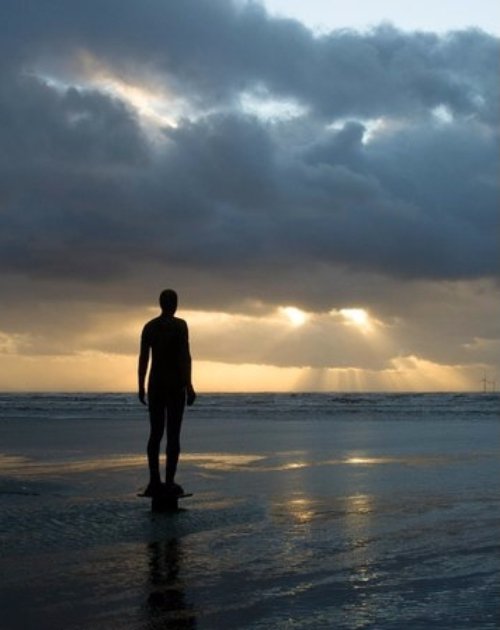 This eerie figure standing in the sea can be found on Cosby Beach in Liverpool, England, and there is something about it that reminds you how small human beings are in comparison to the power of nature.
3

Shuttlecock – Claes Oldenburg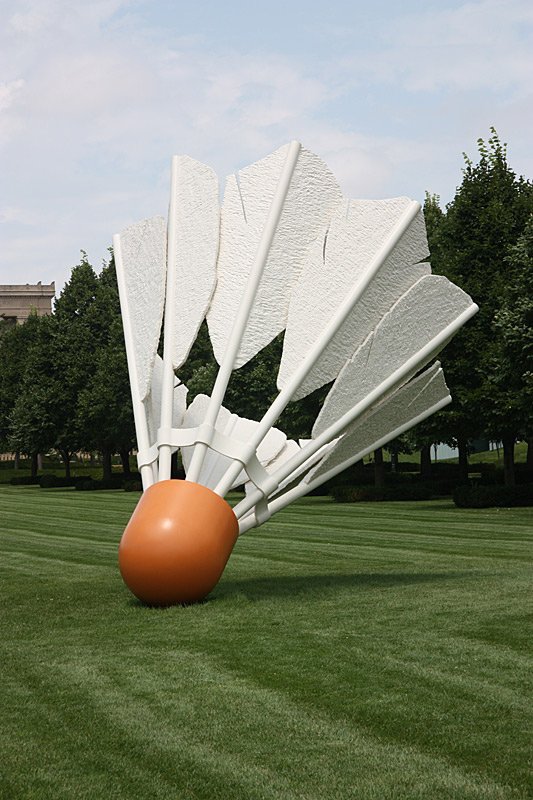 You can make yourself seem way out of proportion by having a picture taken next to the imposing shuttlecocks on the grounds of the Nelson-Atkins Museum of Art in Kansas City, USA.
---
4

Cloud Gate – Anish Kapoor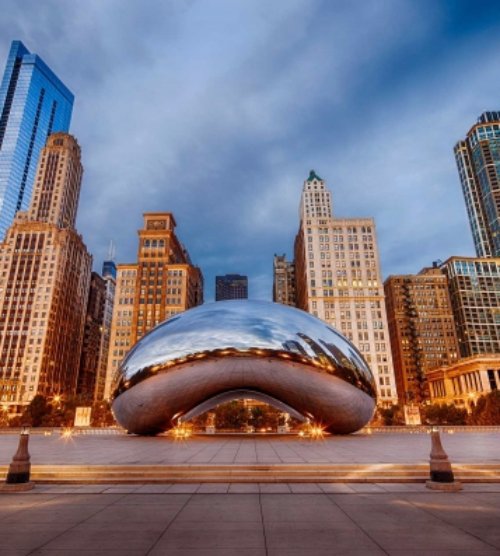 This installation in the AT&T Plaza at Millennium Park, Chicago, USA does some really interesting things with the reflections that it creates amongst skyscrapers of the Chicago skyline.
---
5

Crack is Wack – Keith Haring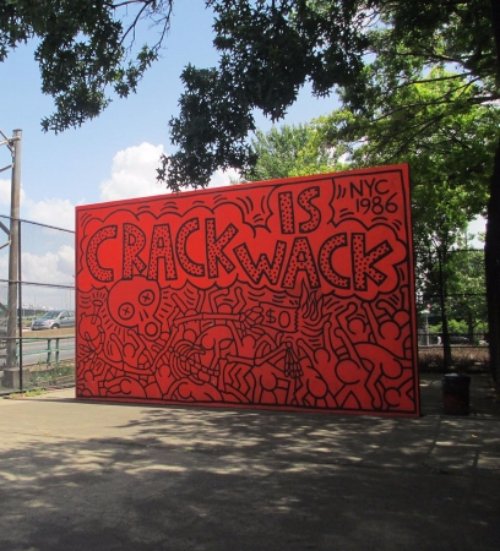 A commentary on the overwhelming drug problem that urban inner cities suffer, this Harlem (New York) installation is as bold as the message that it carries, also a statement made famous by an infamous Whitney Houston interview.
---
6

Yellow Pumpkin – Yayoi Kusama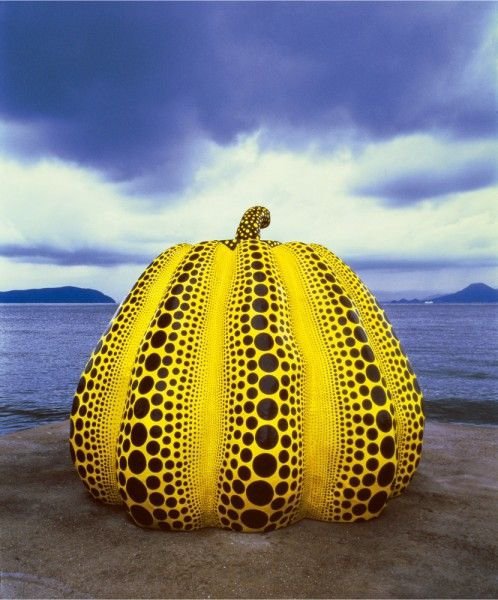 This quirky pumpkin located Benesse Art Site in Naoshima, Japan really makes its mark on the landscape, with its vivid colors and vibrant design standing out against the blue of the sea.
---
7

The Berlin Wall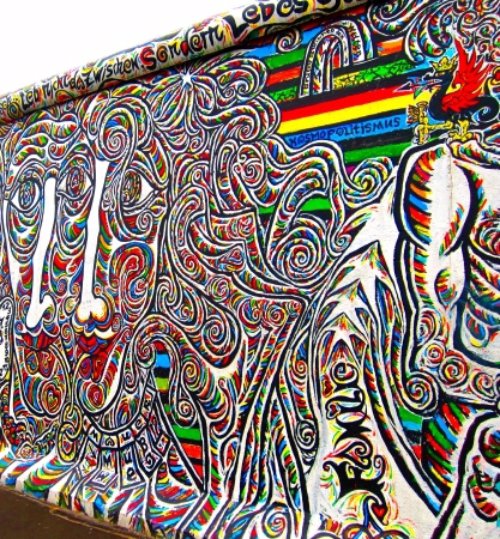 Once a terrible, divisive structure in German history, the remains of the Berlin Wall have now been preserved and can be visited to see the remnants of art and culture that are still stuck on the concrete to this day.
---
8

Colonnes De Buren – Daniel Buren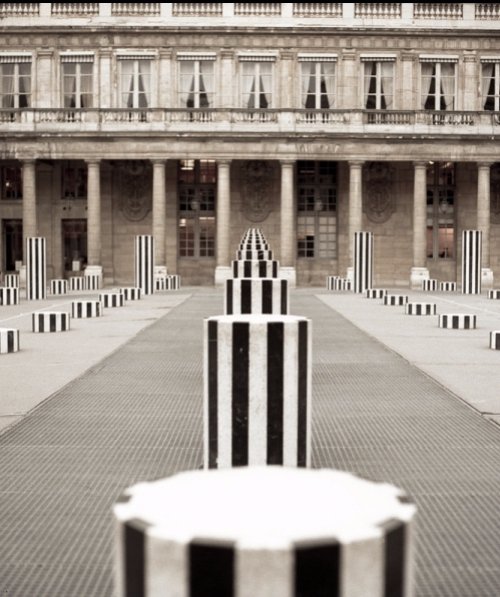 This interestingly designed installation can be seen and enjoyed up close and personal if you visit the Palais Royal in Paris, an absolute must see destination for any tourist.
---
9

Binoculars Building – Claes Oldenburg, Coosje Van Bruggen and Frank Gehry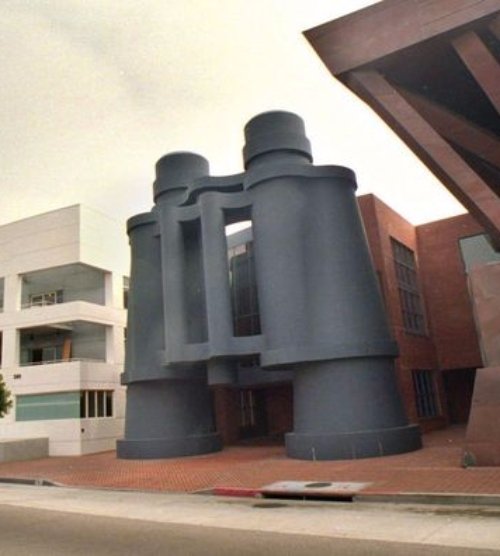 This collaborative effort can be seen in person if you visit Venice, Los Angeles. The sheer size of the binoculars is immensely impressive when you actually get up close and personal!
---
10

The Headington Shark – John Buckley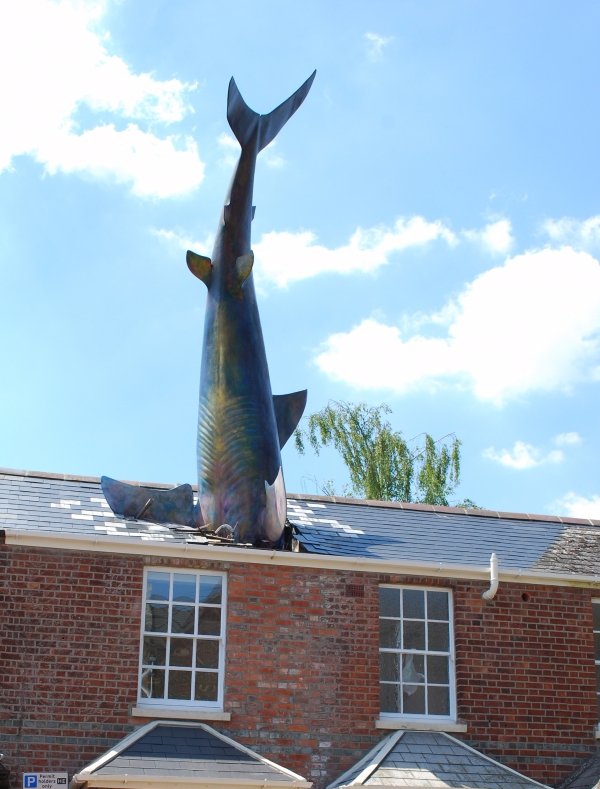 A local icon among Oxford natives, the infamous Headington Shark in this English suburb has long be a source of amazement for passersby, and all these years later it still hasn't lost its shock value and immediate impact!
---
11

Tiger and Turtle Magic Mountain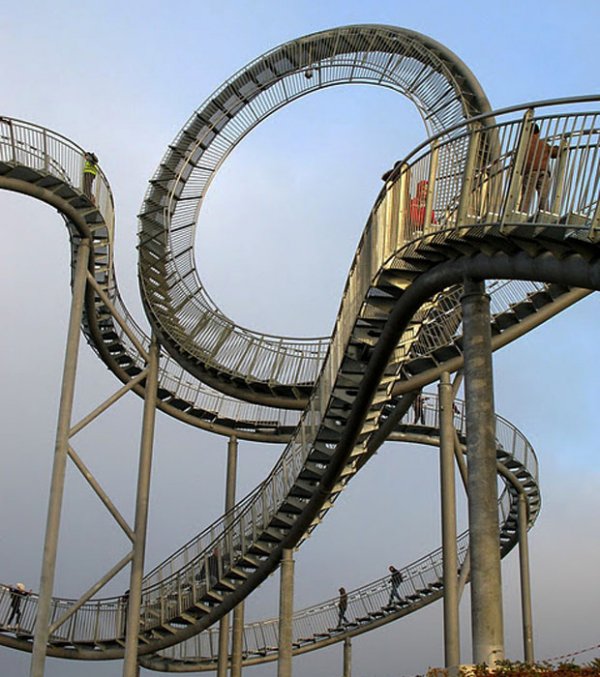 This is an incredible roller coaster like structure than instead of riding, you walk along! The installation in Duisburg, Germany is something of a mind bender, and looks really dramatic from the ground.
---
12

Prada Marfa – Elmgreen and Dragset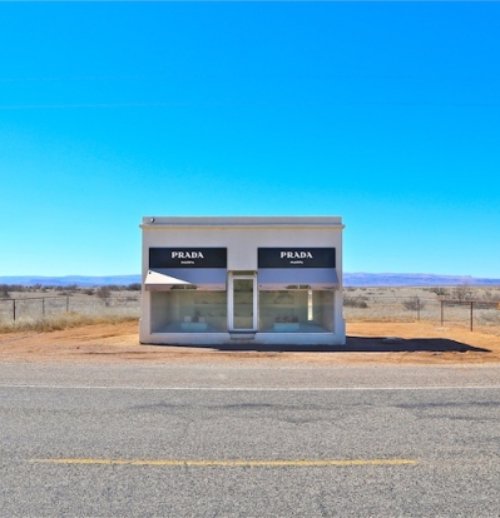 Anybody travelling through Valentine, Texas would be remiss to not visit this now iconic piece of installation work. The contrast between a Prada store and the surrounding desolate desert is really striking.
---
13

Funky Bones – Atelier Van Lieshout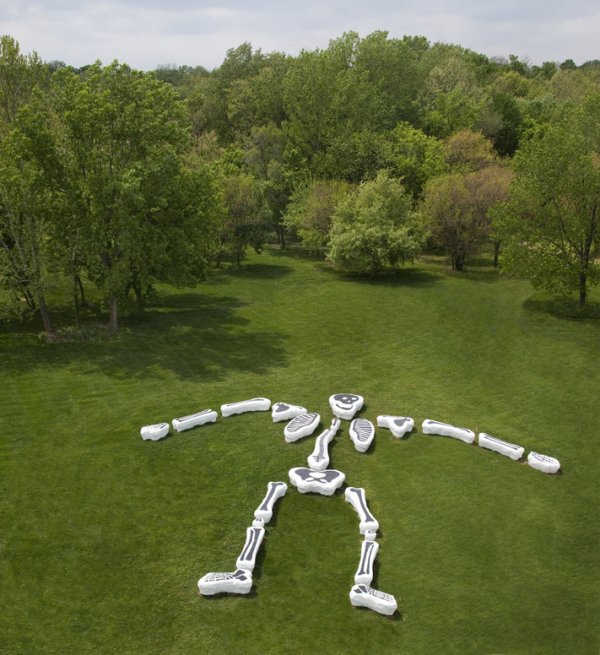 This fun interactive installation located in the Indianapolis Museum of Art will have you jumping from rib cage to skull and back again!
---
14

Wynwood Walls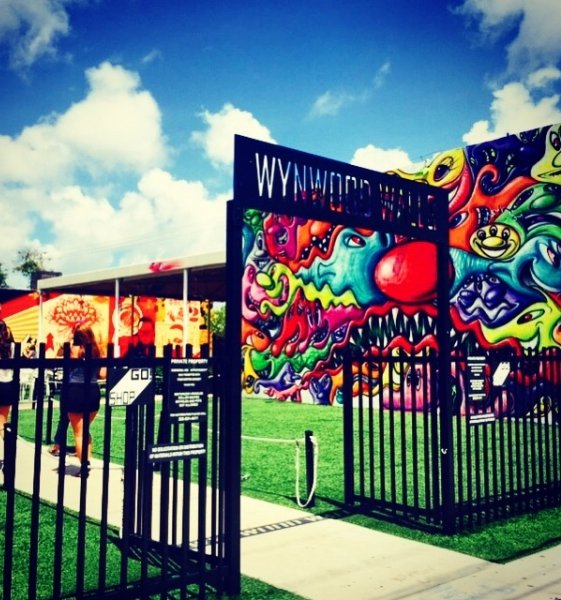 These walls in Miami, USA have been a constant fixture on the Instagram pages of people who have passed by them; they are just too beautiful not to make the most of!
---
15

First Generation - Chong Fah Cheong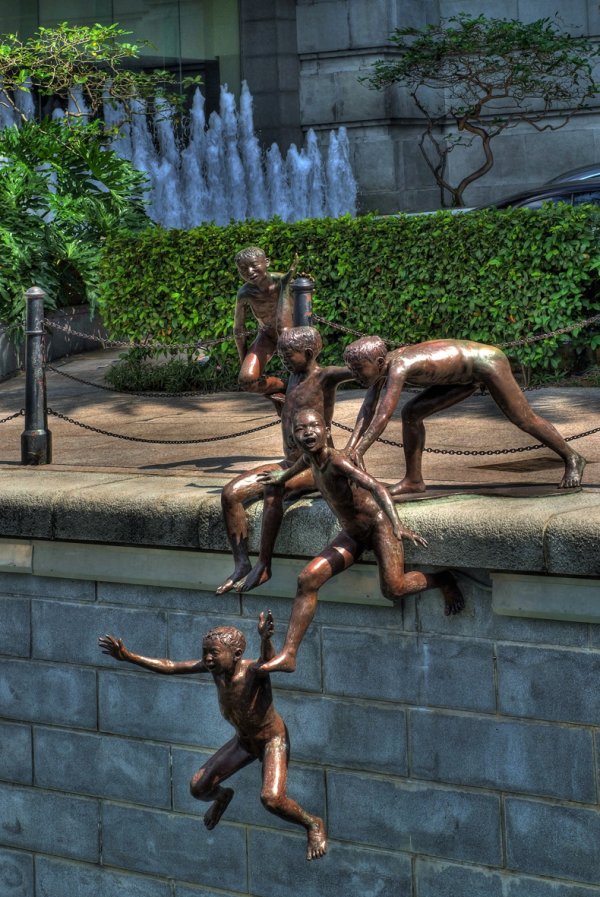 This installation near the Cavanagh Bridge in Singapore is to remind us that there is joy in the simpler things in life.
---
16

Statue of Kafka – David Cerny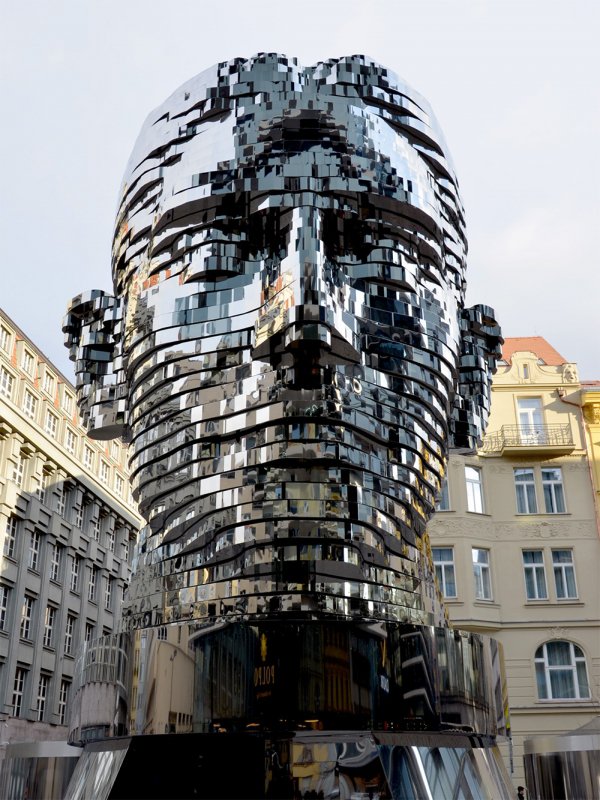 This amazing statue is located outside the Quadrio shopping Centre in Prague, Czech Republic and the intriguing, futuristic style of the design perfectly captures the essence of the figure that it is paying tribute to.
---
17

Metallic Sprouts - Vibhor Sagani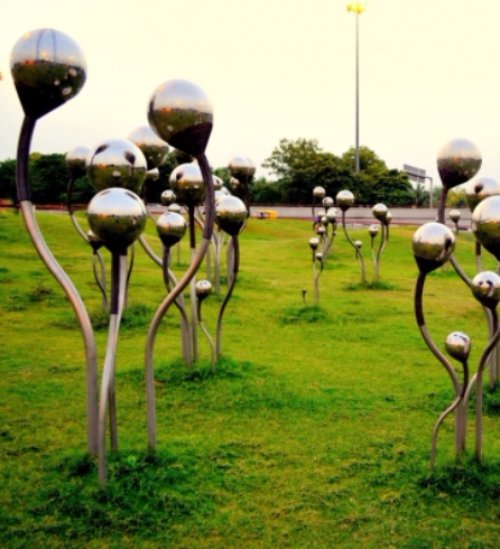 As you pass an interchange at the AIIMS Crossing in Delhi, India, you see steel balloons, metallic lollipops swaying in the breeze, above a ground that also swells and sways.
---
18

Traffic Light Tree – Pierre Vivant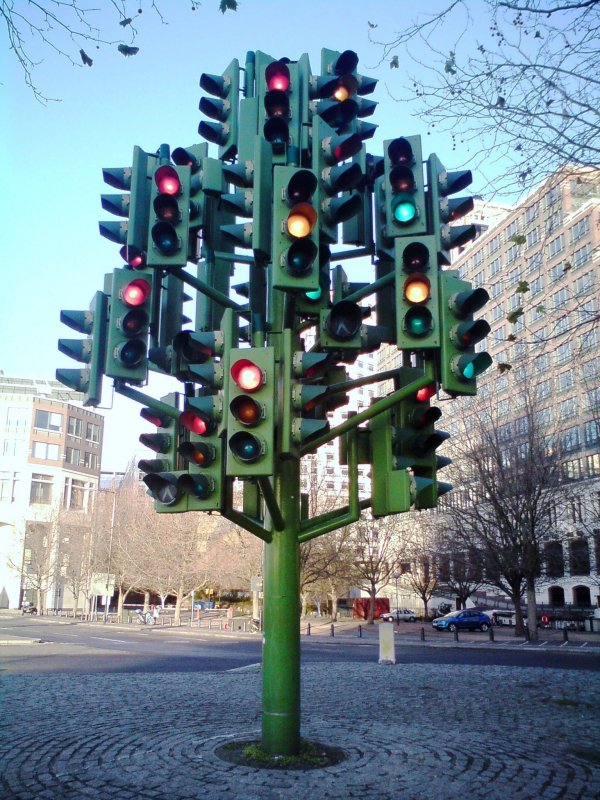 This installation in Billingsgate Market, London has become an iconic fixture of the city. Visit it, but definitely don't try to follow the instructions of the lights if you are driving!
---
19

Floralis Generica - Eduardo Catalano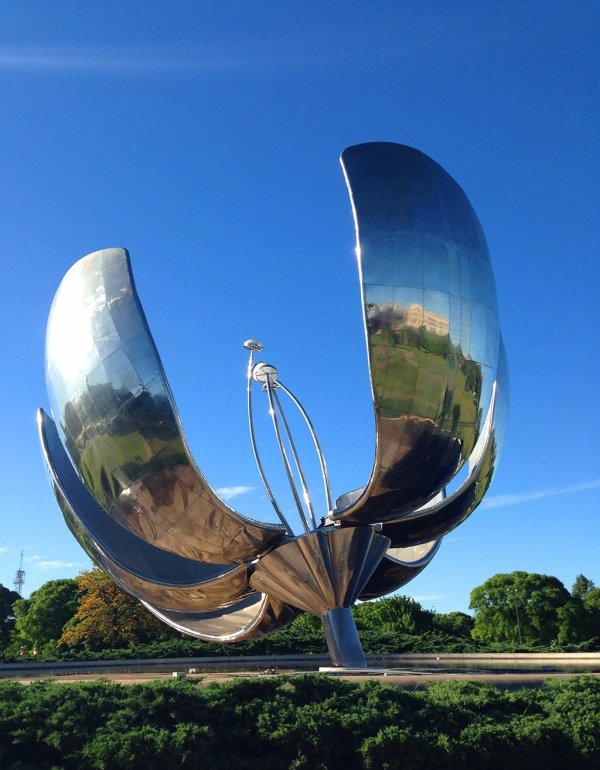 travelsofa," />
This stunning (and huge) floral sculpture in Buenos Aires, Argentina, opens and closes as each day begins and ends.
---
20

Carhenge – Jim Reinders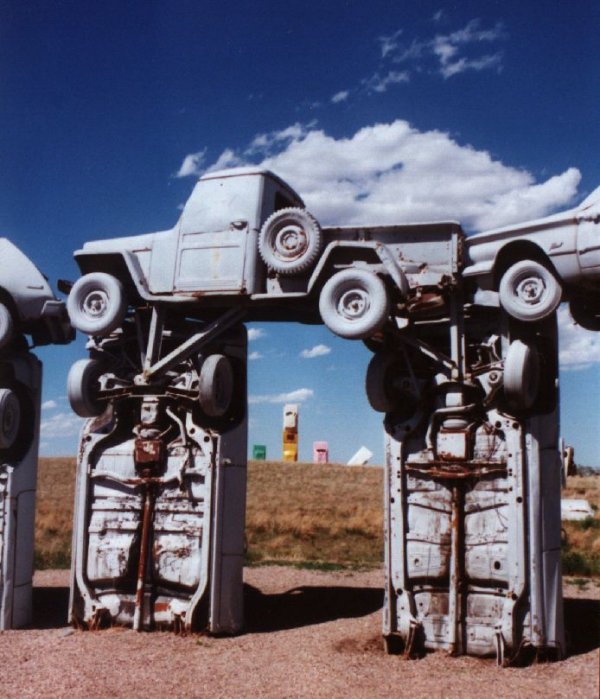 This quirky installation in Alliance, NE, USA is a modernized tribute to the ancient Stonehenge in England. I think I prefer this version to the stony original!
---
21

Federation Bells - Anton Hasell and Neil McLachlan
Not only a public art installation in Melbourne, Australia but also a musical instrument. The bells chime regularly at the same time each day.
---
22

Floating Orange Tree - Ran Morin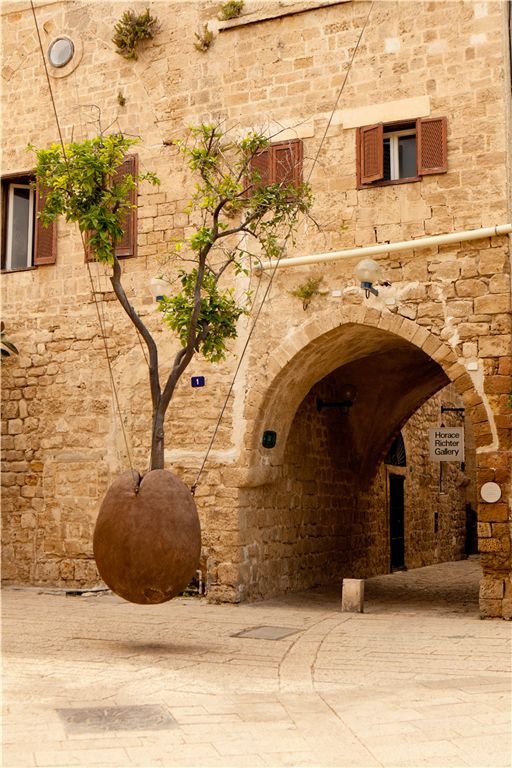 Located in the ancient streets of Jaffa, Israel, the artist intended to emphasize the separation of man and nature. The effect is truly striking.
---
23

A-maze-ing Laughter - Yue Minjun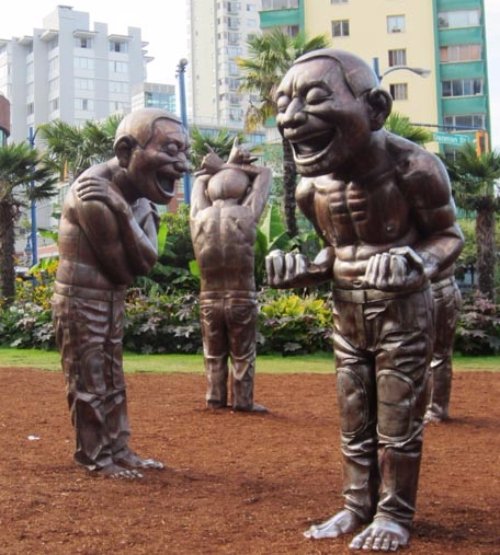 A major attraction in Vancouver, Canada, the 14 bronze statues capture the imagination of all who walk by. Some individuals find the sculpted images of the artist in various poses grotesque, creepy even, while others see humor and playfulness in them.
---
Popular
Related
Recent