COMMENT
Many of the world's hotel rooms have the capacity to make you go wow as soon as you open the door. Here is just a teeny weeny selection of them
1. Room with a View at Amanyara, Turks and Caicos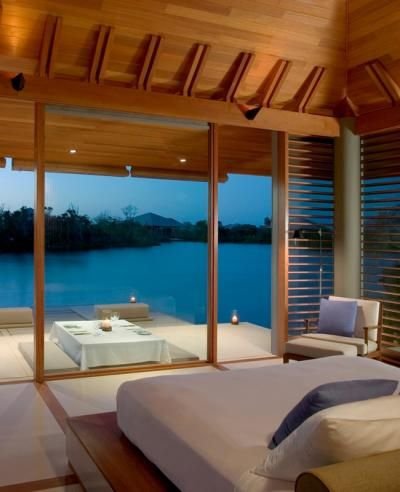 Via
The World's Dreamiest Honeymoon Suites
2. Romantic Drapes at Dorad0 Beach, Puerto Rico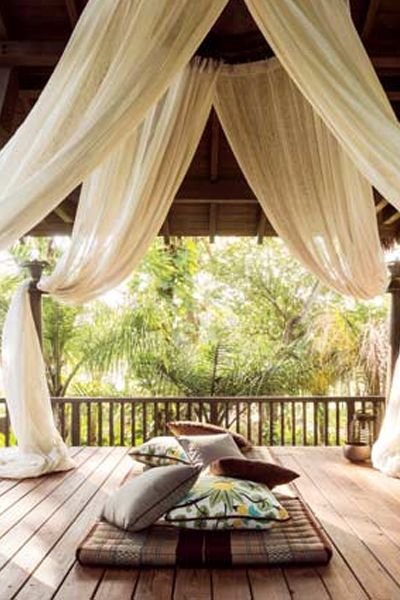 Via
Puerto Rico Resorts – Puerto
3. The Glass Igloos at the Igloo Village Kakslauttanen Are Designed to Offer the Best View of the Northern Lights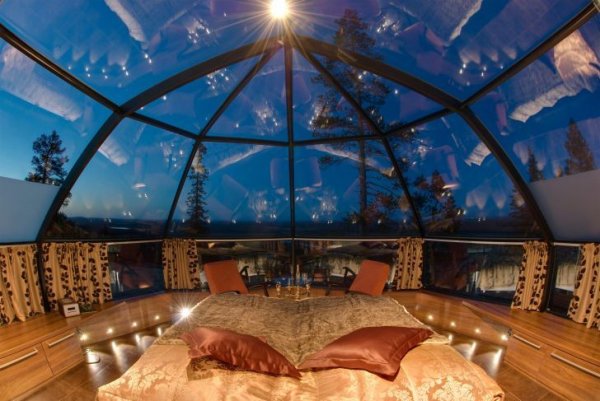 Via
trivago.co.uk
4. Would You Ever Leave the Tub? the Bathroom at Atlantis in Dubai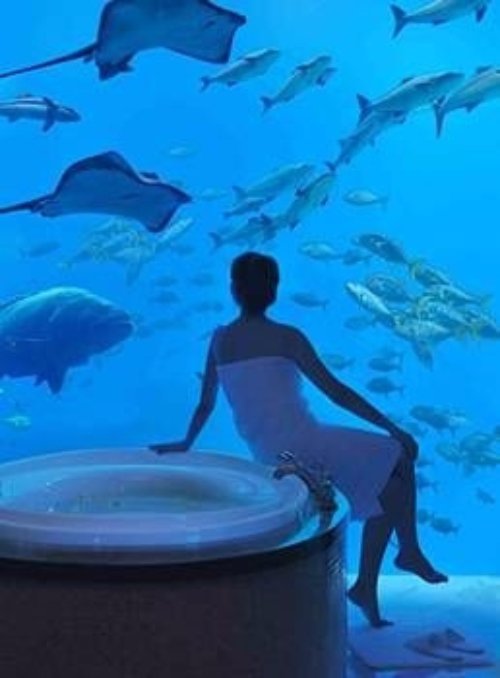 Via
25 Best Hotel Bathrooms
5. Earth Tones at Hotel Wiesergut, Hinterglemm, Austria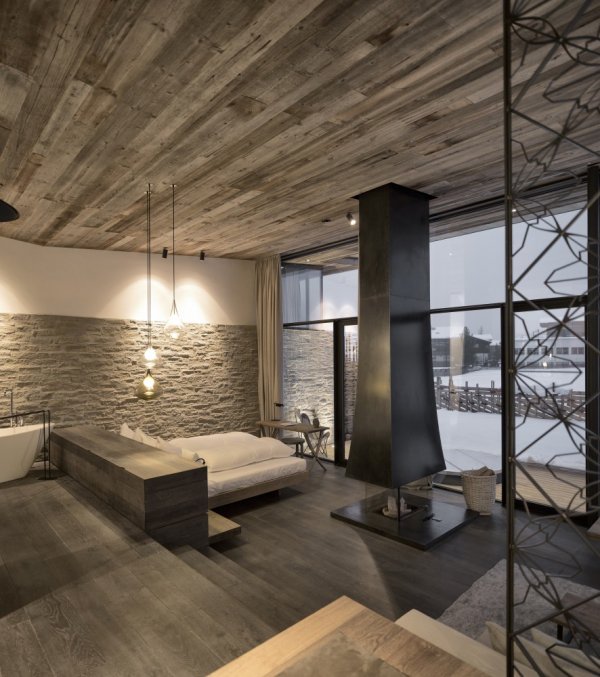 Via
Architecture Photography: Hotel Wiesergut
6. Cocoa Island's Hotel in the Maldives Features Suites Resembling Local Dhoni Fishing Boats ...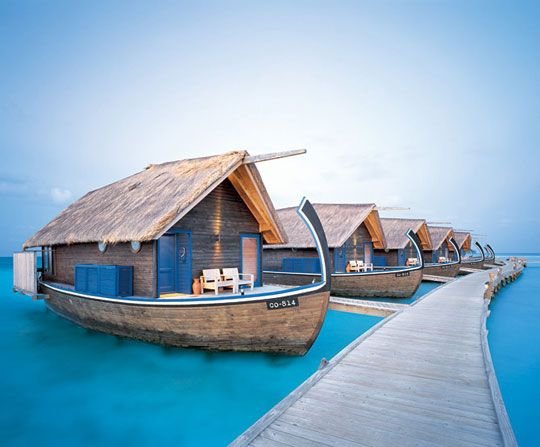 Via
Hotels Around the World —
7. Rustic Loveliness of the Aspen Suite, Herangtunet Hotel, Norway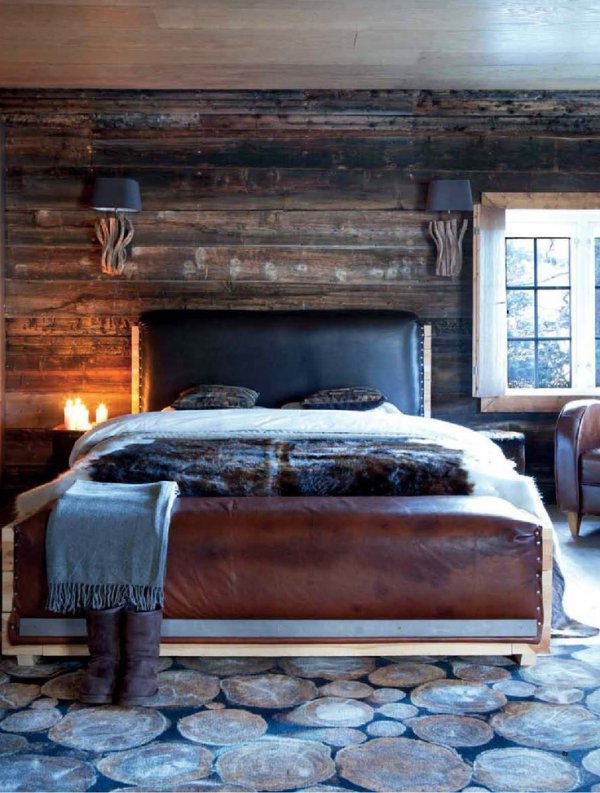 Via
The Ski Winter Edit –
8. Underwater Technicolor at the Manta Resort, Pemba Island, Tanzania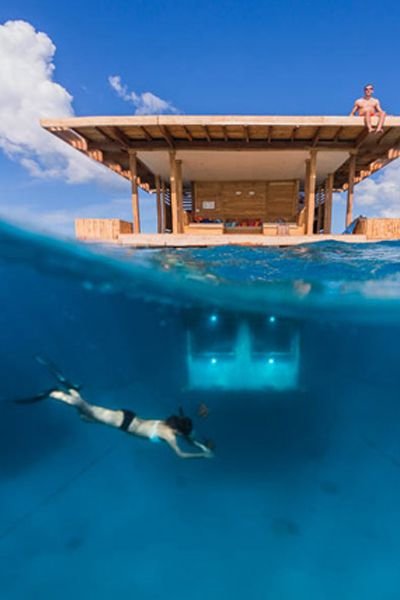 Via
World's Coolest Underwater Lodgings
9. An Infinity Pool Steps from Your Four Poster Bed at Jade Mountain, St. Lucia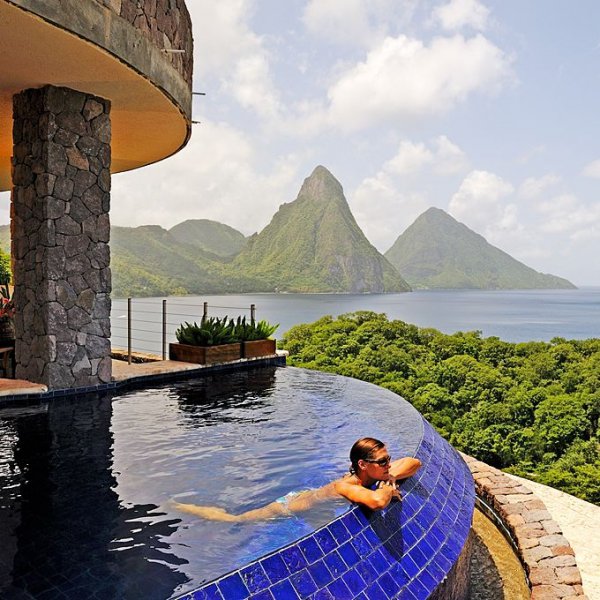 Via
The Best Honeymoon Resorts Around
10. South Pacific Paradise at St. Regis Resort, Bora Bora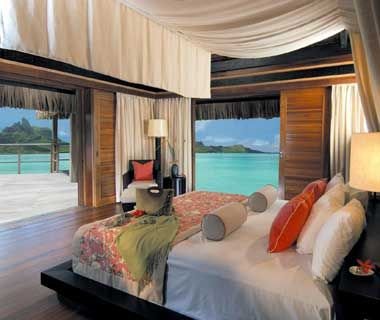 Via
Bora Bora Luxury Resorts
11. See the City Skyline, Trump Soho, New York, USA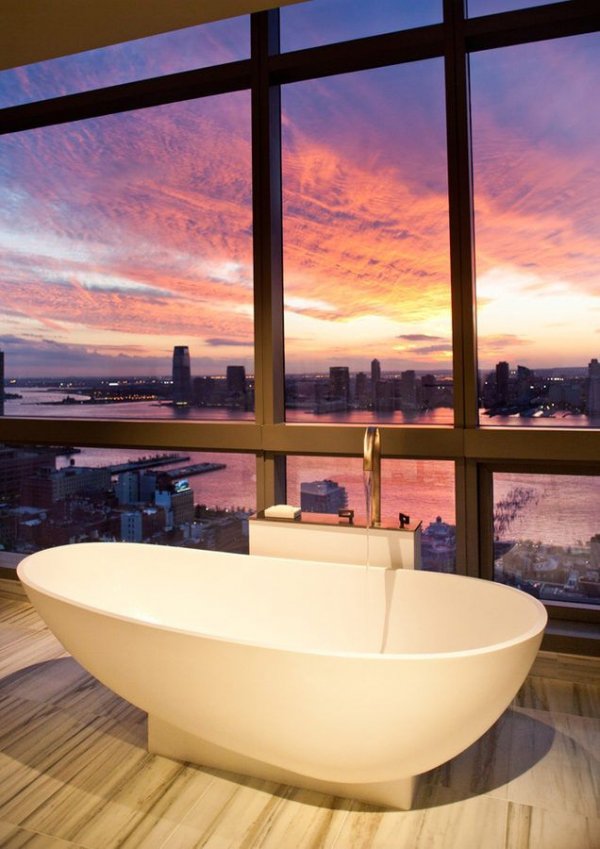 Via
Inside 13 of New York
12. Renaissance Opulence at the Four Seasons Hotel, Florence, Italy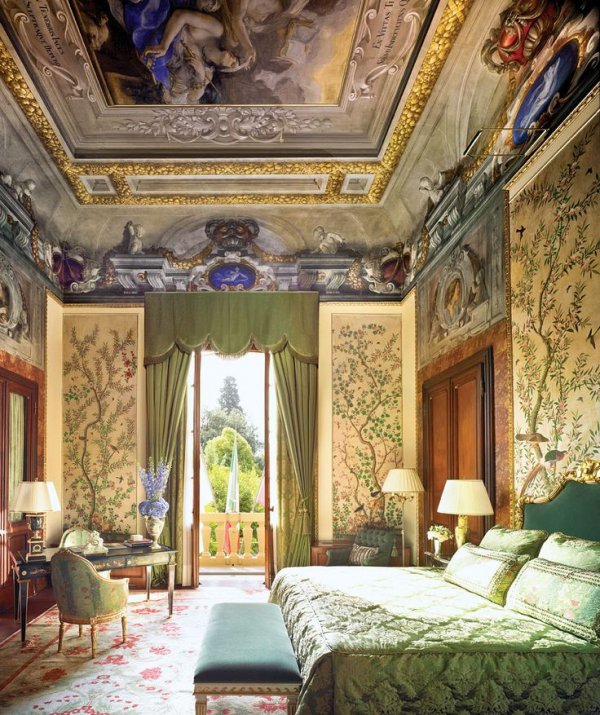 Via
cntraveler.com
13. A View of the African Bush from the Ivory Lodge at the Lion Sands Game Reserve, South Africa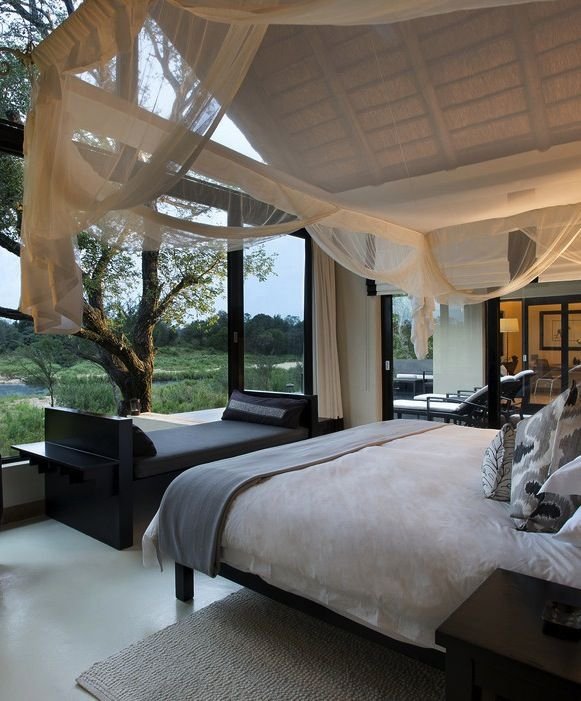 Via
cntraveler.com
14. A Room Fit for a Prince at La Mamounia, Marrakech, Morocco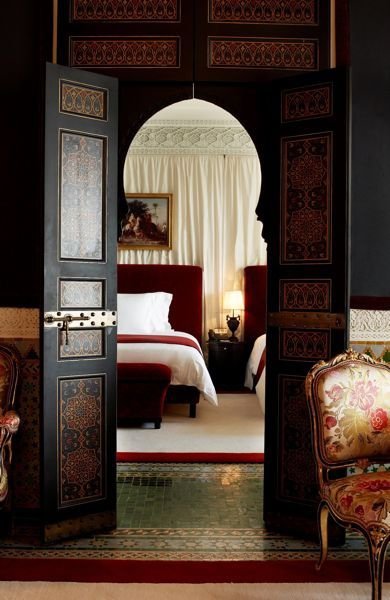 Via
Design Inspiration from La Mamounia
15. View from a Bathroom in a Suite at the Mandarin Oriental, Paris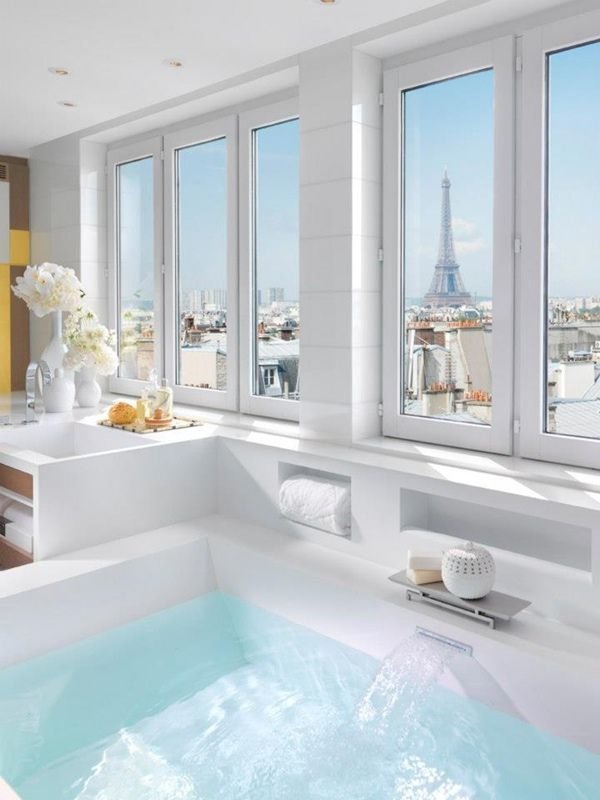 Via
IN FASHION daily
16. Soak up the Serenity of the Lush Foothills from the Peace of Your Own Private Terrace at the Uma by Como, Ubud, Indonesia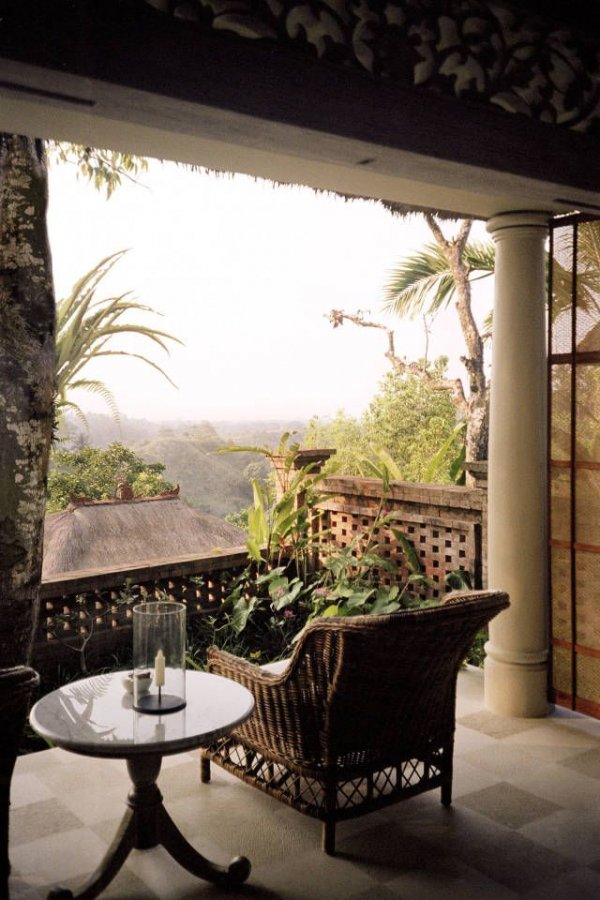 Via
The World's Best Balconies
17. A Vision of Turquoise and Yellow at the Lords Hotel, Miami, USA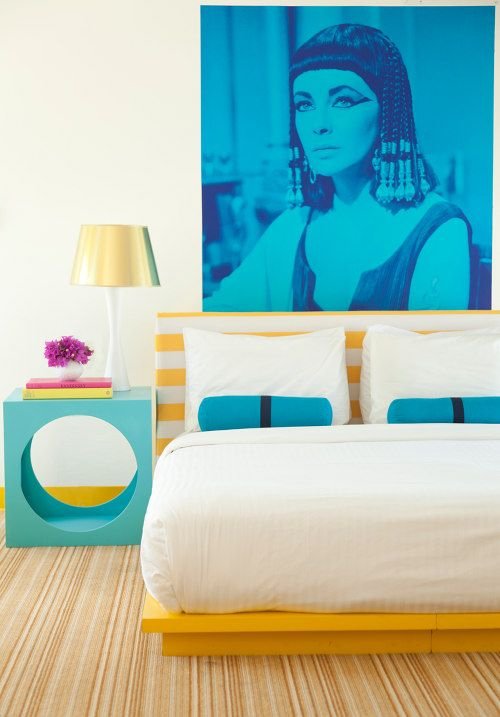 Via
lords south beach
18. The Underwater Suite at the - Conrad Maldives Rangali Island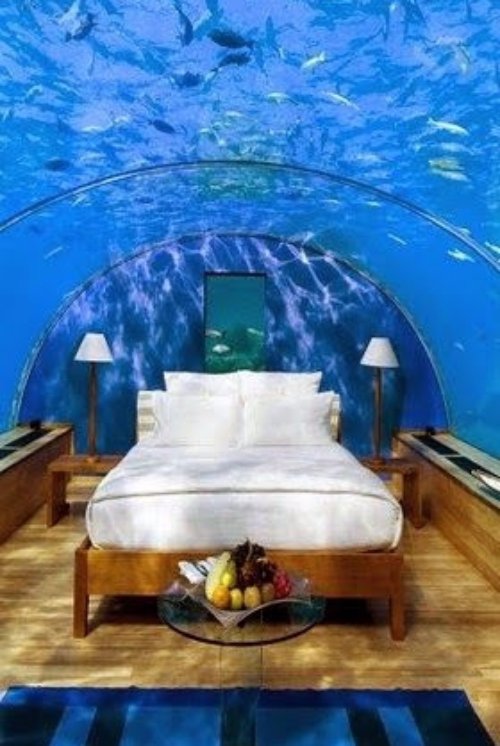 Via
Have a Look - Do
19. Cool and Welcoming. the Perivolas, Santorini, Greece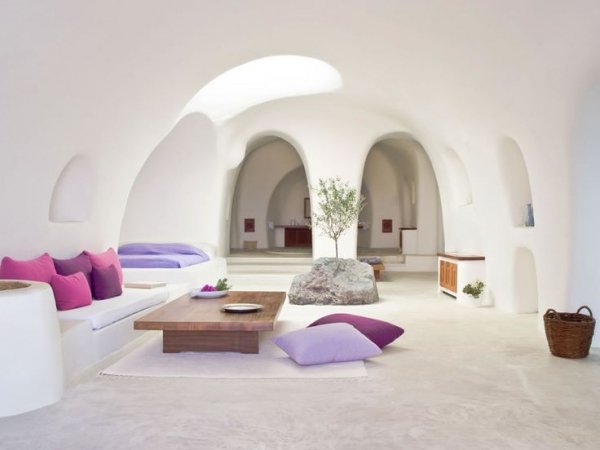 Via
50 Of The Best Hotels
20. Hello Kitty Overload. Hotel Jeju, South Korea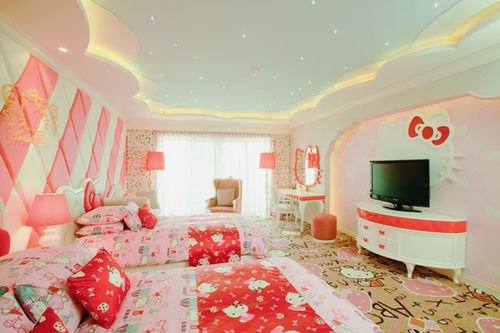 Via
Flying the skies Hello Kitty
21. Oriental Luxury at the Lijiang Pullman Resort & Spa Hotel, Lijiang, China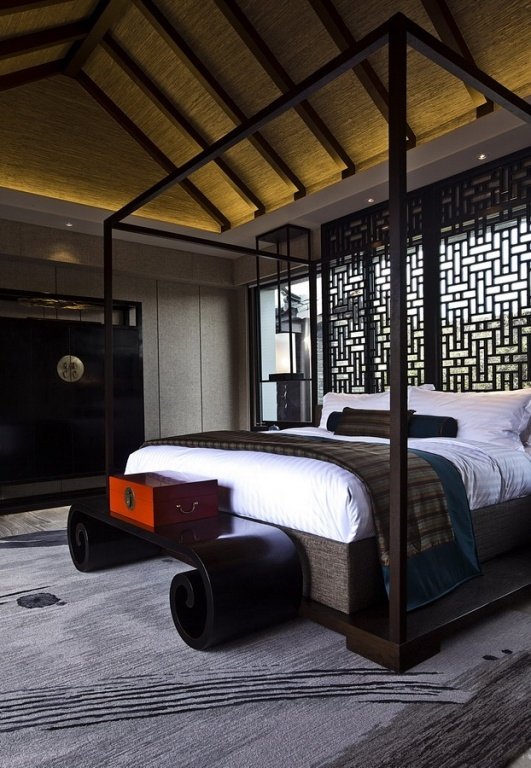 Via
Best Suite 2012: Lijiang Pullman
22. Rustic Simplicity at the Hotel Monteverdi, Castiglioncello Del Trinoro, Italy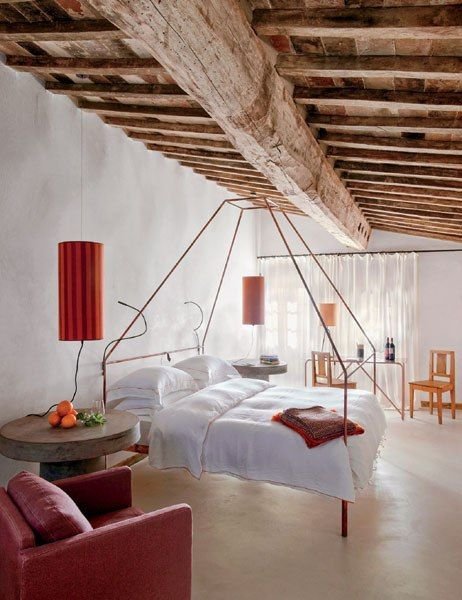 Via
Tuscany's Val d'Orcia Travel Guide
23. Colonial Comfort at the UXUA CASA HOTEL & SPA, Bahia, Brazil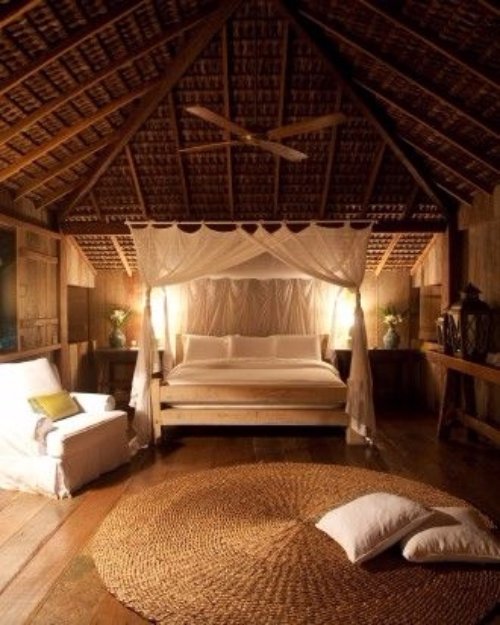 Via
Uxua Casa Hotel & Spa
24. The Tiny Alma Boutique Hotel in Tel Aviv, Israel Features Boho-chic Rooms Inspired by the 1920s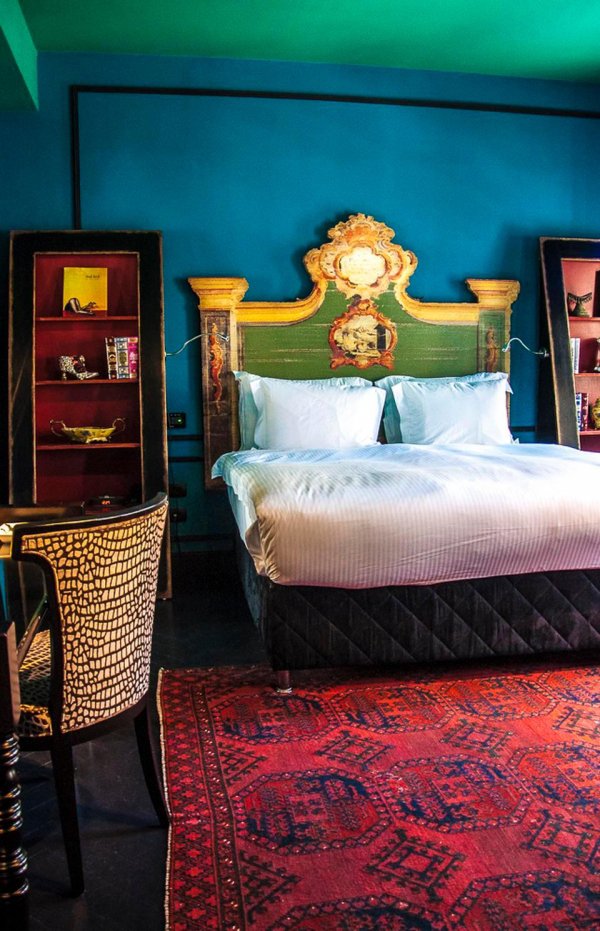 Via
T+L's Definitive Guide to Tel
25. Views across the Private Peninsula at Poncha Dos Gantos, Santa Catarina, Brazil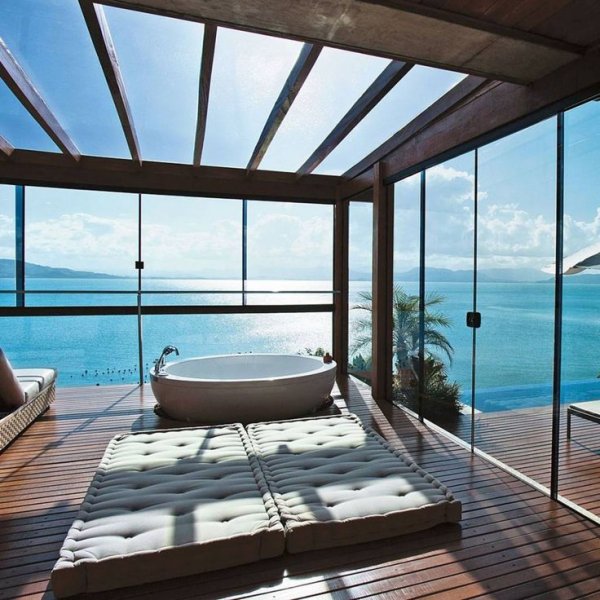 Via
12 Celebrity-Favored Hotels Around The
26. French Romance at Hotel Le Meurice, Paris, France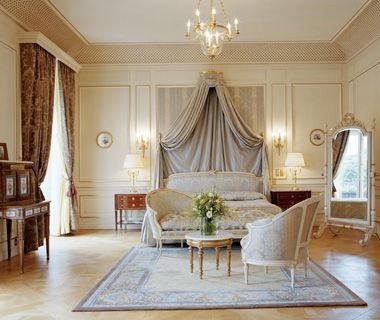 Via
Best Hotels in Paris
27. Ask for an Ocean View at the NIZUC RESORT & SPA, Cancun, Mexico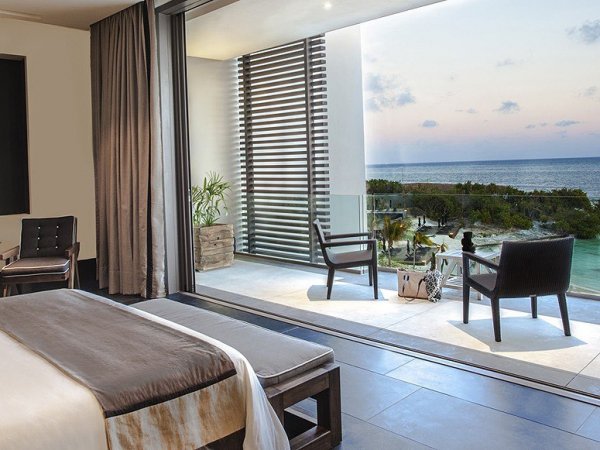 Via
cntraveler.com
28. A Duplex Suite at the Hotel De La Paix, Siem Reap, Cambodia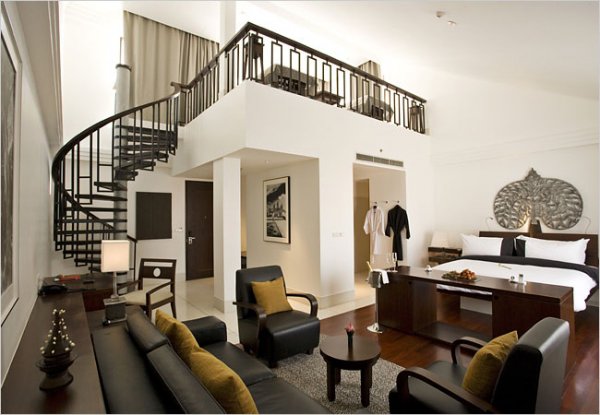 Via
nytimes.com
29. Contemporary Style at the Lloyd Hotel, Amsterdam, the Netherlands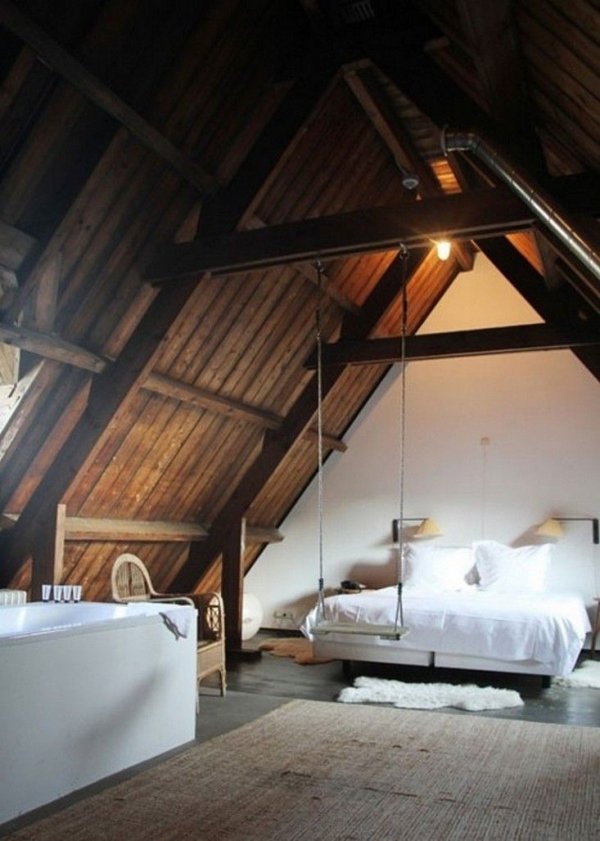 Via
14 Too-Cool Hotels For The
30. Lodge Comfort at the Lodge at Kauri Cliffs, New Zealand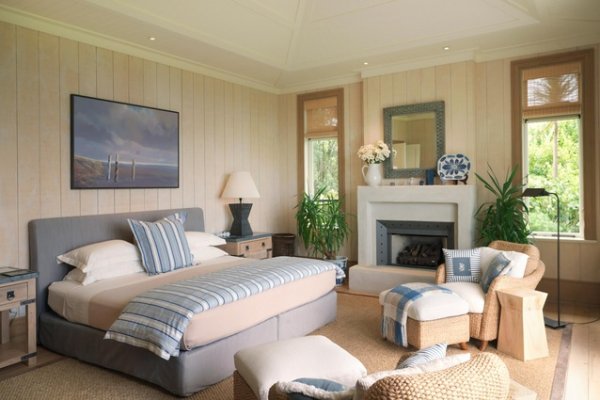 Via
The Lodge at Kauri Cliffs
31. Hipster Chic at the Hotel San Jose, Austin, USA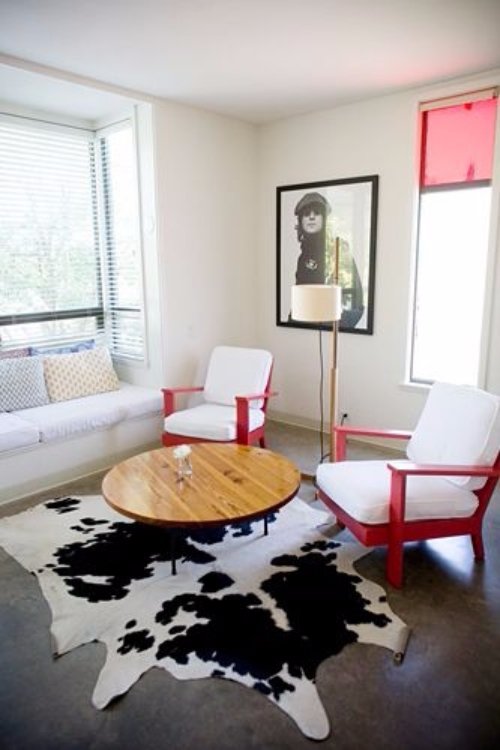 Via
14 Too-Cool Hotels For The
32. Contemporary Comfort and a Stunning View at the One and Only, Cape Town, South Africa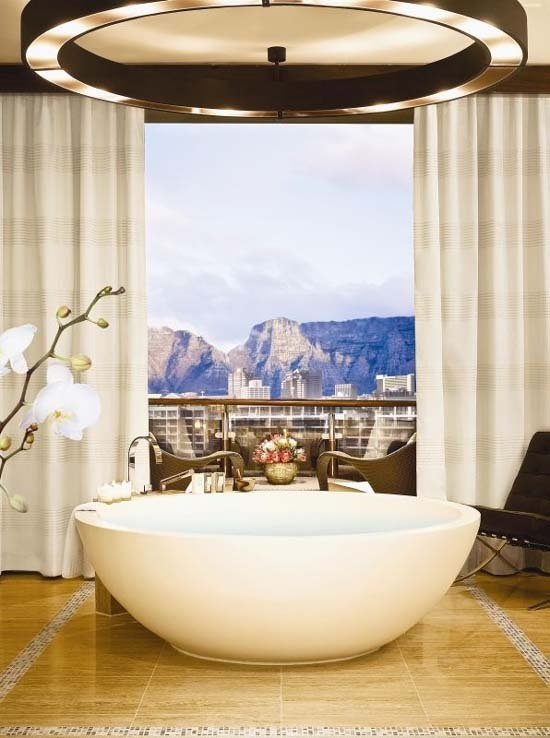 Via
South Africa Hotels | Hotels
33. A "View with a Room" Bangkok Tree House, Thailand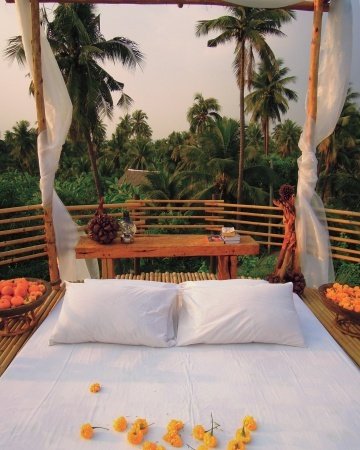 Via
Honeymoons | Martha Stewart Weddings
34. A Room in a Tree - Wayanad, Kerala, India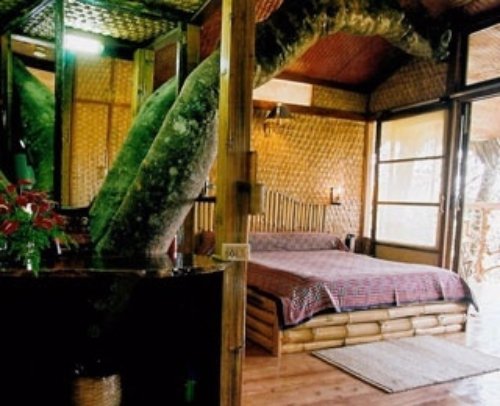 Via
World's Best Treehouse Hotels
35. A Breathtaking View of the Horseshoe Falls at the Hilton Niagara Falls, USA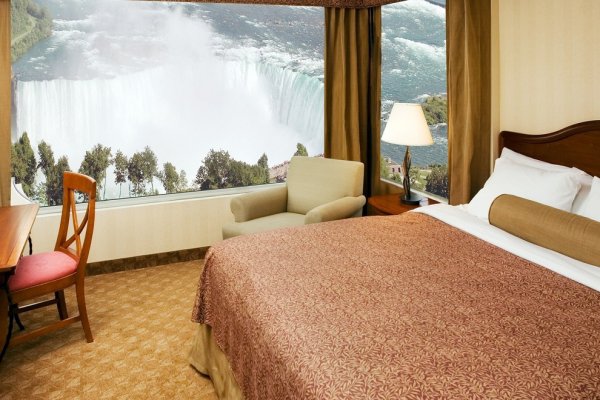 Via
10Best: Hotels with Jaw-Dropping Views
36. Go Back to the 18th Century at Ca'Dogaressa, Venice, Italy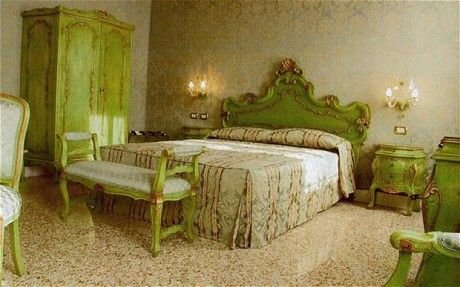 Via
Venice on a budget: the
37. Beachy Keen at the Be Playa, Playa Del Carmen, Mexico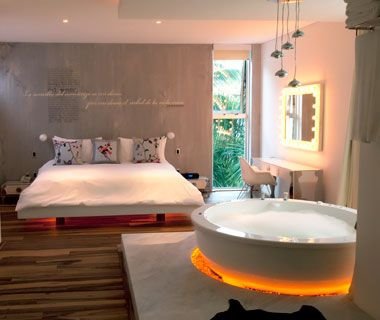 Via
Be Playa - Hotel Boutique
38. Swank at the Mio BUENOS AIRES, Argentina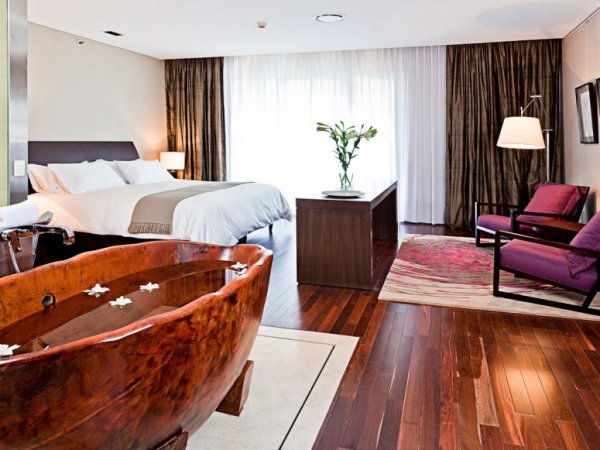 Via
Mio Buenos Aires
39. Say Aloha at the JW Marriott Ihilani, Hawaii, USA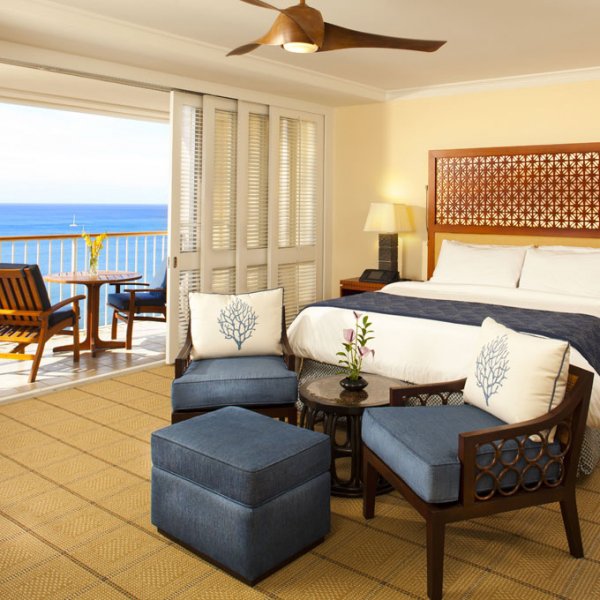 Via
Marriott's Ko Olina Beach Club
40. Cool Elegance at the Baccarat Hotel, New York, USA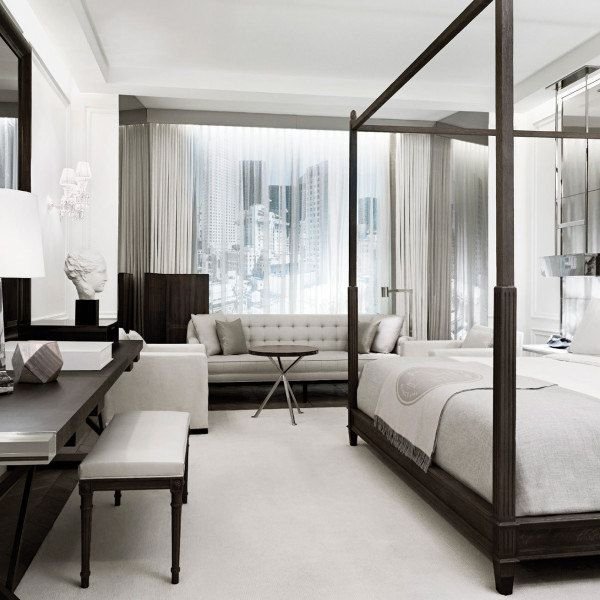 Via
First look at the much
41. There's Magic in the Air in the Gryffindor Room at the Gregorian Hotel, London, England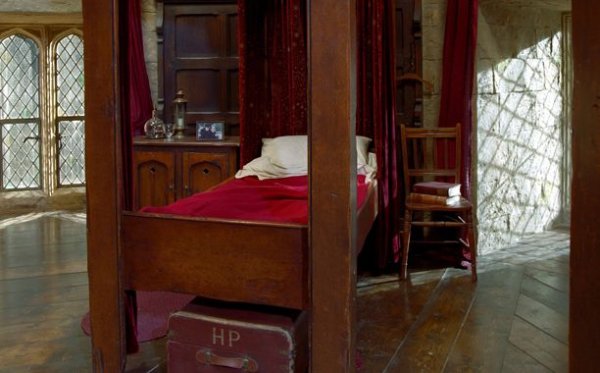 Via
London hotel offers Hogwarts-style rooms
42. Karl Lagerfeld's Hand Shows at the Sofitel so, Singapore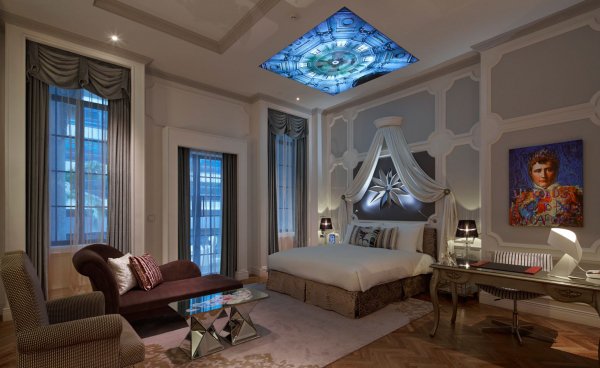 Via
Luxury hotel Singapore - Sofitel
43. Woodn't You Want to Stay at Les Haras, Strasbourg, France?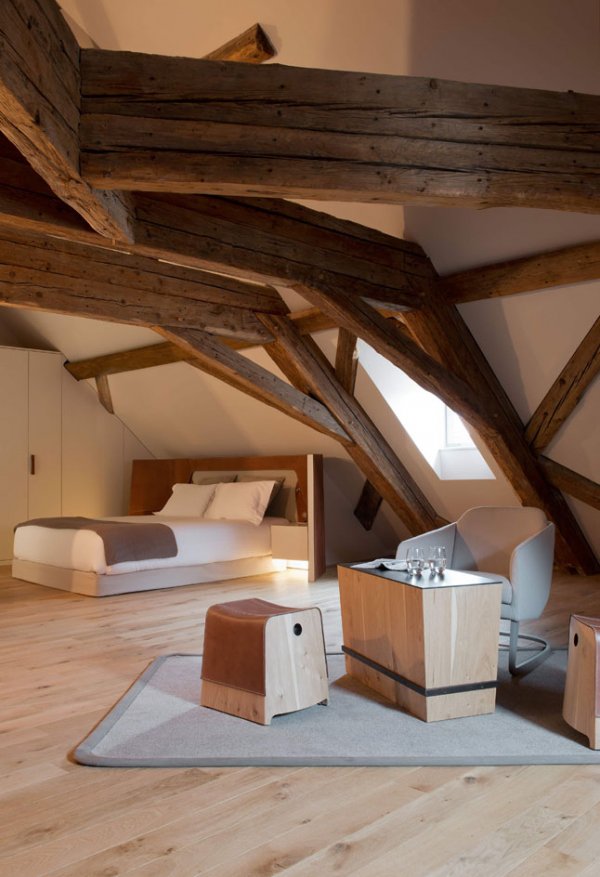 Via
Hôtel Les Haras 4 étoiles
44. Splashes of Color at JK Space, Rome, Italy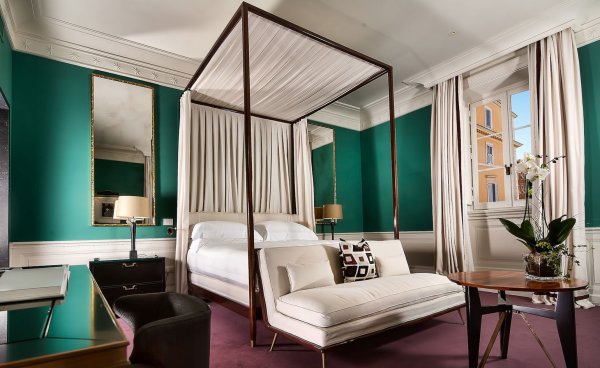 Via
J.K.Place Roma Hotel - Luxury
45. Baroque and Brocade at Maison La Vallette, Valletta, Malta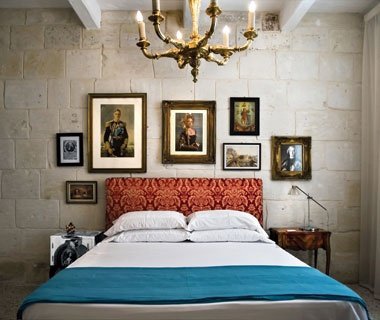 Via
Maison La Vallette (Valletta
46. Caribbean Sunrises and Sunsets at Anacaona Boutique Hotel, Anguilla
Via
Anacaona Boutique Hotel, Anguilla B.W.I
47. Simply Serene at the Waldorf Astoria, Amsterdam, the Netherlands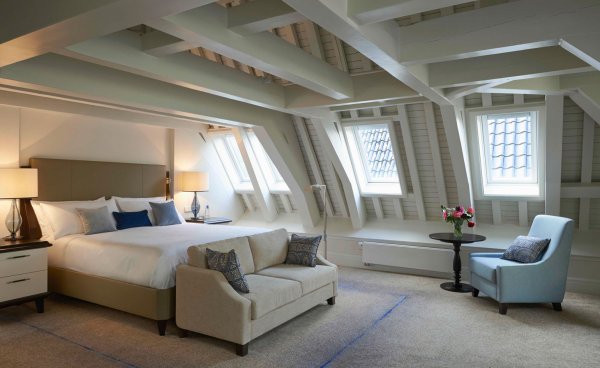 Via
Hilton Hotels and Resorts
48. It's Fancy at the Four Seasons, Moscow, Russia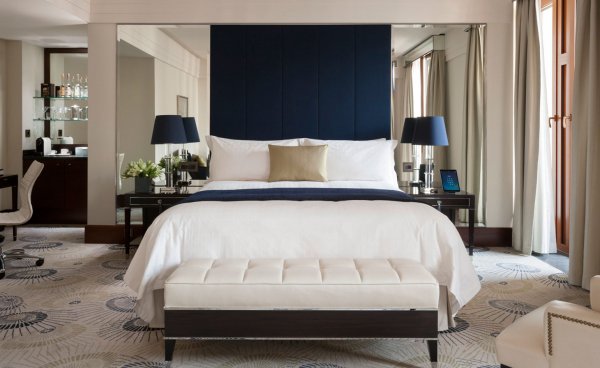 Via
Four Seasons Hotels and Resorts
49. Mega City Views from the Ritz Carlton Shanghai, China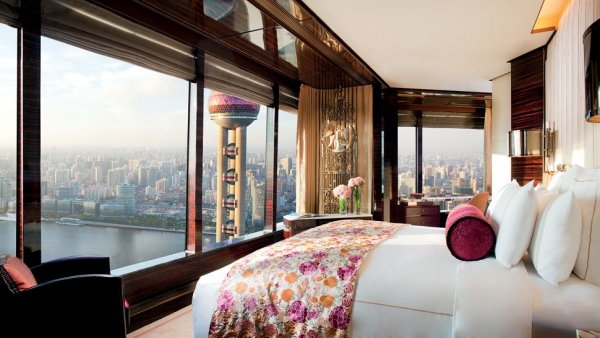 Via
Hotels in Shanghai Pudong
50. Luxury, Maharaja Style at OBeroi Udaivilas, Udaipur, India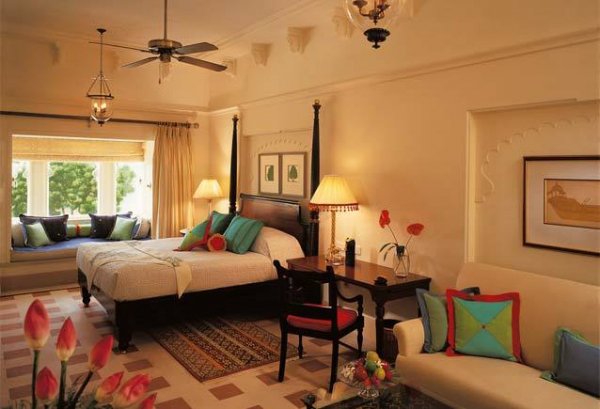 Via
Hotels in Udaipur, Luxury Hotel
How to Make Your Period 📍 End Faster for Girls Who Don't Have Time ⏰ to Have It ...