If you've never had the pleasure of sinking into the cosseted ripples of hot springs, it is definitely a travel experience to add to your bucket list. Not only are thermal waters good for you, but there's normally the bonus of them being in beautiful surroundings, so not only is your body being soothed and relaxed, there's a sight for sore eyes too. There are hot springs in many locations around the world so why not seek one out next time you're nearby.
---
1

Myvatn Nature Baths, Iceland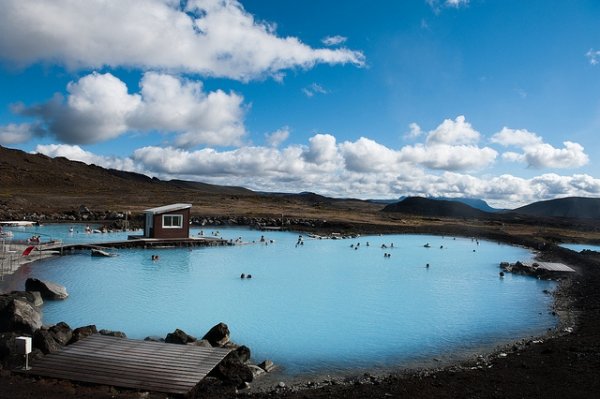 The famed Myvatn Nature Baths of Iceland are famed for a reason. Lying in northeast Iceland, just south of the Arctic Circle, volcanic eruptions have shaped Lake Myvatn and the landscape surrounding it, creating an ethereal crater, lava and wetland-filled environs. Open year-round, the Myvatn Naturebath hot springs offer long – really long, as the sun never sets – lazy summer days in temperate waters; while, in winter, you can watch the Northern Lights from your warm bath as snow falls gently around you.
---
2

Bains De Dorres, France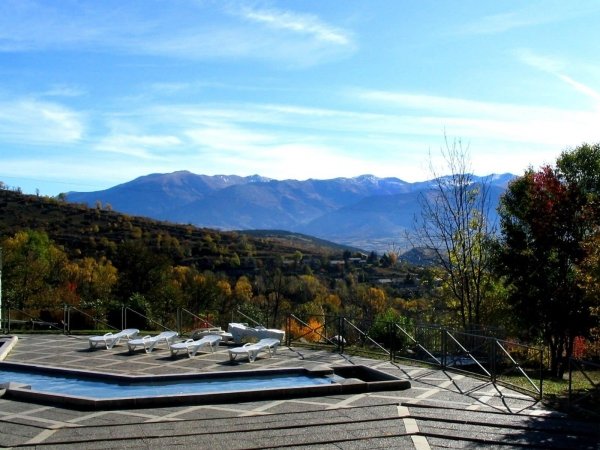 French thermal spas usually involve clinical cleanliness and doctors in white coats, but the Bains de Dorres is much less uptight. Located alongside the Spanish border, up in the Pyrenees, these ancient baths date all the way back to Roman times, staying close to the original charm and natural setting. Ease into the warm waters and feel your stress melt away, all while enveloped in the mountains' 4,800 foot elevation, gazing down at spectacular valley views below. The pools are open year round, apart from a short break at the end of November to early December.
---
3

Takaragawa Onsen, Japan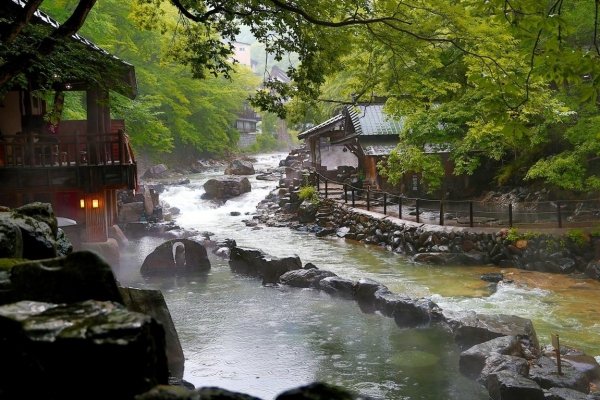 Japan's Takaragawa Onsen (hot pools) in Japan is set alongside a river, offering some of the loveliest scenery around. Located two hours from Tokyo, the healing waters of the Onsen are directed into three mixed baths and one female-only bath, all large and outdoors. There are also several baths and two indoor areas. Ailments are said to be healed by the waters – everything from skin irritation to nervous disorders, bad circulation to sore muscles and joints. Dazzling in every season and open year-round, Takaragawa Onsen comes especially alive in autumn when fall hits the area in full-force, shading the leaves a resplendent red.
---
4

Wiesbaden, Germany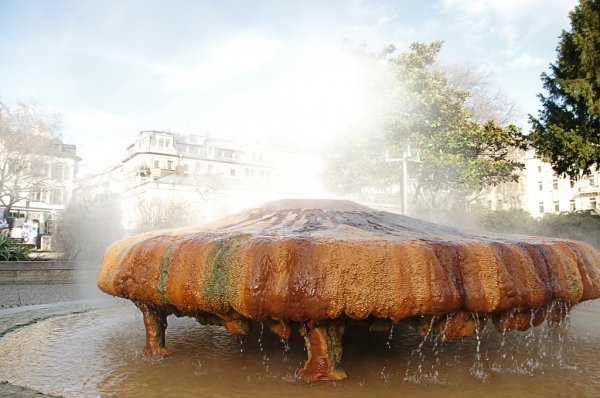 Another area popular in the heyday of the Roman Empire, the Kaiser-Friedrich-Therme, not far from Stuttgart, offers guests German-style bathing a la FKK-Baden (au natural). Over 2,000 years ago, the Mattiaci (a German tribe) welcomed the Romans to their 26 hot springs. In 1836, the present complex opened as an institute dedicated to "orthopedic healing." Guests often come here to heal orthopedic and rheumatic diseases, as well as for rest and relaxation. You can take your pick of a Russian steam bath or an Irish-Roman bath, all while enjoying the elaborate frescos and ceramics amidst the interior art nouveau style decor.
---
5

Waikite Valley Thermal Pools, New Zealand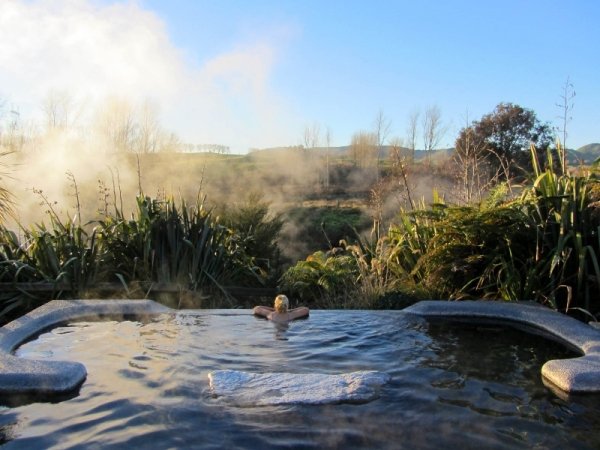 A fresh experience at Waikite Valley Thermal Pools will leave you feeling refreshed. Offering a basic hot springs and spa experience, Te Manaroa Spring's "living waters" are a breath of fresh air in a lush green environment. The spring is New Zealand's greatest source of pure boiling water. With a splendid and serene garden pool, a soak pool and the main splash pool, into which the hot spring flows, this spa environment is family-friendly. So pack up the rugrats and make a day of it. Or better yet, get a babysitter and carve out some you-time.
---
6

Héviz, Hungary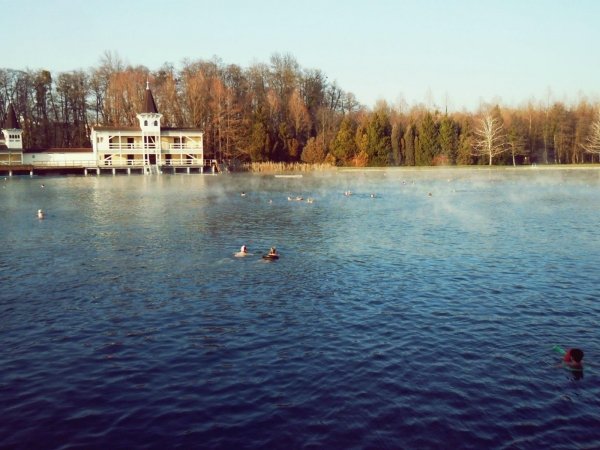 I'm sure you're sick of hearing about the Romans, but they knew a thing or two about a good hot bath. The waters of Hévíz were not only used for bathing and wellness treatment in Roman times, but also for more practical purposes, like treating animal skins. This spa town is home to Hungary's largest thermal lake, Héviz, and a hot spring lying almost 131 feet underground. Do as the Hungarians do and rent a rubber ring, soak up the waters for several hours, and then lay out on a spa lounger.
---
7

Therme Vals, Switzerland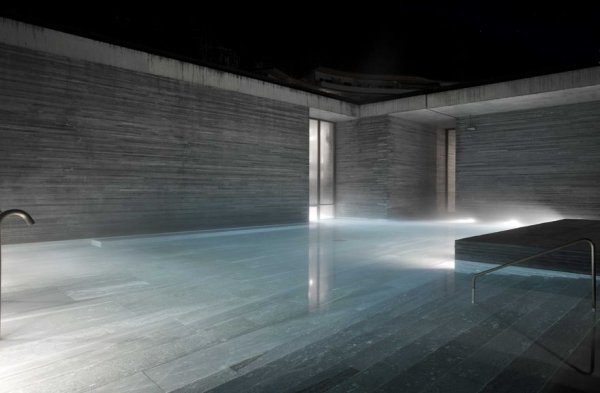 Switzerland's Therme Vals spa and hotel provides minimalist architecture and design encompassing a beautiful therapeutic bathing experience. Artifacts of the area date back to 1500 and 1300 BC, suggesting that, in all likelihood, civilization had sprung up around this hot springs. The modern day spa complex that is now set into the mountain slope was designed by renowned architect Peter Zumthor, who designed the baths to appear as though they're older than the hotel.
It's wonderful to slip into an infinity pool at your all-inclusive resort but it really doesn't compare to an hour or two in a hot spring. I do hope you'll try it once in your lifetime. Or have you already? Was it great or what?
More
Comments
Popular
Recent