When it gets really cold in the winter, I start to think of hot springs to visit so I can soak in the nice warm water. Hot springs are produced when geothermal ground water comes to the earth's surface. While some are so hot they are dangerous to go in, others are a nice warm temperature. Hot springs have a high mineral content, which is said to be very healing. In fact, President Franklin Roosevelt famously went to Warm Springs, Georgia for the healing benefits of the hot springs. You don't have to travel to Georgia to find a hot spring, there are hot springs to visit all around the world.
---
1

Glenwood Hot Springs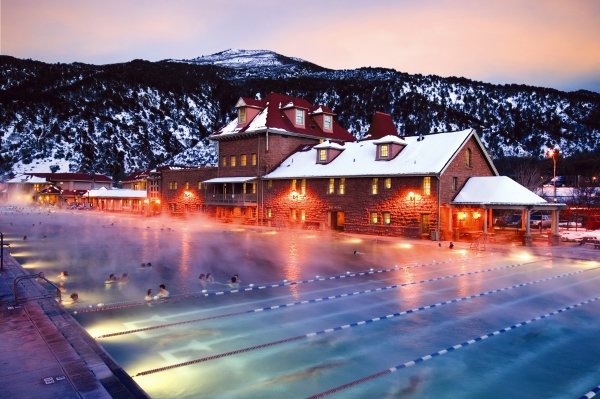 Several years ago I went on vacation in Glenwood Springs, Colorado, where there is a large hot springs. Glenwood Hot Springs is one of the largest hot springs and has been open since 1888. There are 2 pools that are fed by a spring, which delivers 3.5 million gallons of water everyday into the pools. One of the pools is quite warm and is like being in a hot tub, while the other is slightly cooler and larger. The larger pool actually has a water slide, which is a very unusual feature for a hot springs. My favorite was the smaller, warmer pool, which has jets you can turn on. Of course, I also loved the mountain scenery that I could gaze on while relaxing in the hot spring. This is just one of many fabulous hot springs to visit.
---
2

Thermopolis Hot Springs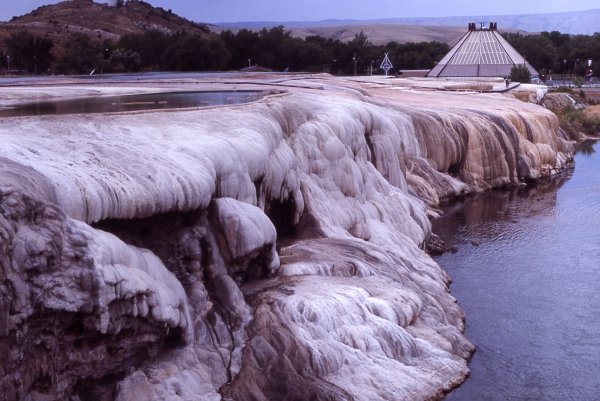 I grew up in Jackson Hole, Wyoming, and spent my summers swimming at Astoria Hot Springs. Unfortunately, it has closed. However, Thermopolis Hot Springs is another hot springs located in Northern Wyoming that I would recommend going to. It is the world's largest mineral hot springs and is located in Hot Springs State Park in Thermopolis, Wyoming. The temperature of the springs is 135 degrees Fahrenheit, which is too warm for swimming. So, the water is channeled into cooling pools and then piped into either the indoor or outdoor hot spring. A unique aspect of Thermopolis Hot Springs is that there is a buffalo herd that roams the hills behind the springs, a true demonstration that you are in Wyoming.
---
3

Quapaw Baths and Spa

Located in the town of Hot Springs, Arkansas, is Quapaw Baths and Spa. The hot springs in this spa are fed by the springs located in Hot Springs National Park, which have been used therapeutically for thousands of years. There are four large soaking poos that are high in the minerals silica, calcium, magnesium, bicarbonate, and sulfate. You can have a full spa experience with a massage and a facial, or you can use the hot springs for just 18 dollars.
---
4

Wilbur Hot Springs Resort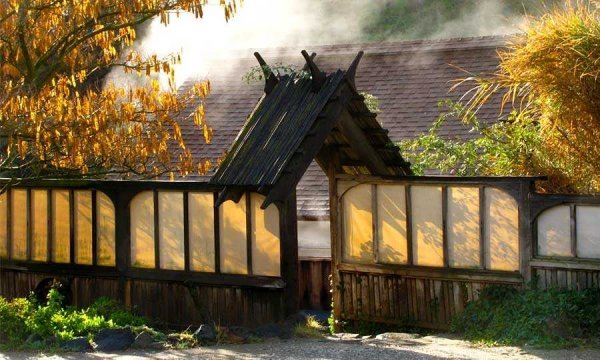 Established in 1865, Wilbur Hot Springs Resort is located in Northern California. It sits next to a private 1,800 acre nature preserve that guests can hike and bike in. It is a very relaxing setting that would be great for a romantic vacation. You can stay in a private guest house or bunk house, but you do have to prepare your own meals in the kitchen. Personally, I would love that because I love cooking, and after you eat your meal you can soak in the relaxing hot springs.
---
5

Ainsworth Hot Spring Resort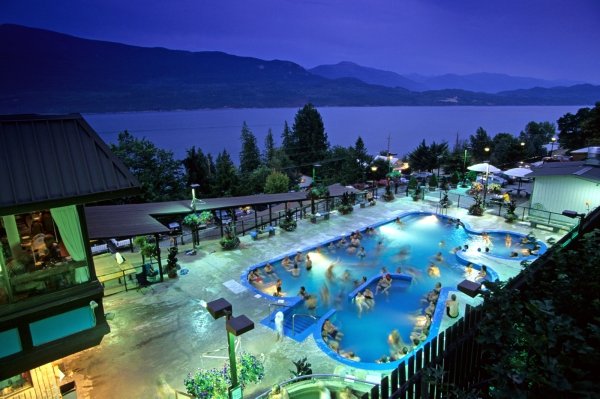 Ainsworth Hot Spring Resort is located in British Columbia. There are three outdoor pools, including a 150 foot horseshoe shaped cave that has stalactites! The average temperature of the hot springs is 108 degrees Fahrenheit. It is also odorless and has a high mineral content. The resort has 41 rooms that overlook beautiful mountain settings, and it is close to Kootenay Lake. With all these features, this is a hot springs I would really like to visit if I have the chance.
---
6

Thermal Bath Spa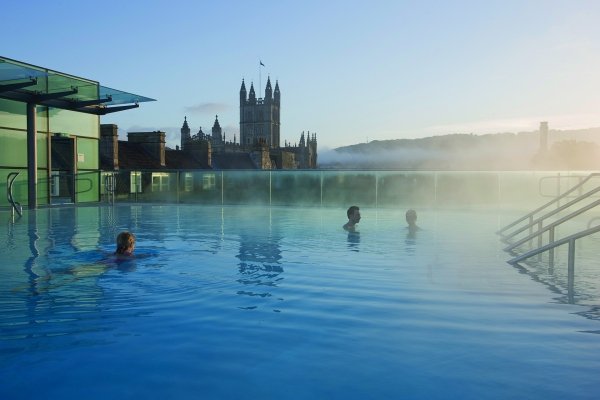 First discovered in by Prince Bladud in 836 BC, Thermal Bath Spa is located in Bath, Great Britain. The water is a comfortable 92 degrees Fahrenheit and has over 42 minerals. There are several different hot spring pools at Thermal Bath Spa, and there are even aroma steam rooms. When you have finished with your relaxing spa trip, there is a wonderful restaurant located in the spa.
---
7

Termas De Papallacta Hot Springs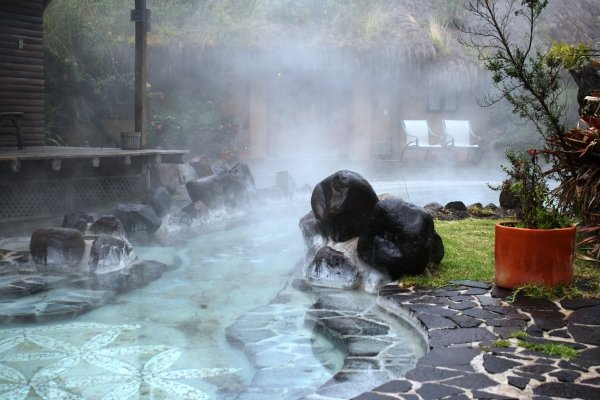 If you are looking for a South American vacation, Termas de Papallacta Hot Springs is located in Papallacta, Ecuador. It is a great place to get away from everything, and the prices are very reasonable. You can stay at a great hotel for 84 dollars a night, and entry to the hot springs is just 5 dollars per day! What a great place to travel to if you are on a budget. Aside from soaking in the hot springs, you can also go horseback riding and fishing. This is a great place to travel to for outdoor enthusiasts.
Perhaps because I grew up swimming in one, I absolutely love hot springs. All of these places sound like such wonderful places to go for a relaxing vacation. If you are in need of some extra TLC, you might want to consider traveling to one of these places for your next vacation. Have you ever traveled to a hot springs resort?
Sources: hotspringspool.com, wyomingtourism.org, quapawbaths.com, wilburhotsprings.com, hotnaturally.com, thermaebathspa.com, gosouthamerica.about.com
More
Comments
Popular
Recent