Irrespective of where we are, many of us head south for our summer vacation, in search of sunnier climes. This year, for a change, turn your sights northwards because there are magnificent beaches in places with a bit less sun. The gorgeous beaches of the Pacific North West will not disappoint.
Table of contents:
1

Cannon Beach, Oregon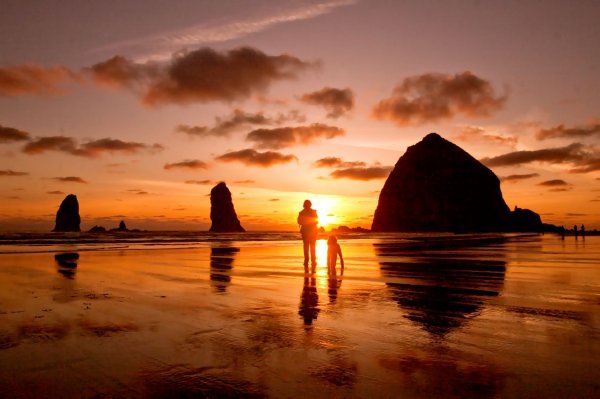 Cannon Beach is the perfect place to spend a lazy weekend, and is one of the best beaches of the Pacific Northwest. It gets its name from a cannon that washed ashore from a Navy schooner in the mid 1800s - a cannon still displayed along Highway 101 near where you turn off to go into town. Tide pools await the curious, and the gentle wind is usually strong enough to fly kites. A small stream runs down to the beach, which is a great place for kids to swim if they aren't big enough to swim in the ocean. Central to this beach is Haystack Rock, a giant monolith that serves as a refuge for seabirds. The town has a plethora of tiny shops and restaurants to suit almost any taste.
2

Shi Shi Beach, Makah Indian Reservation, Washington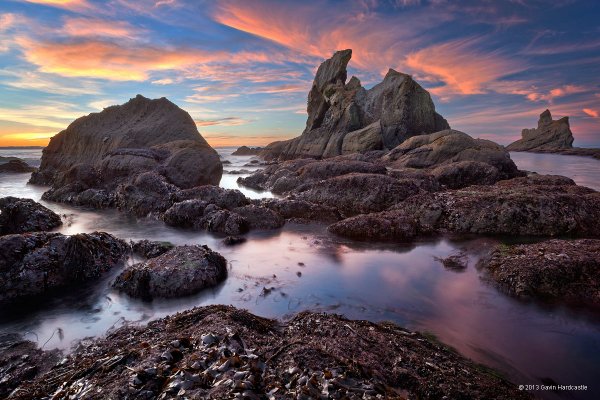 At the point where the Pacific Ocean meets the Strait of Juan de Fuca is a beach with breathtaking scenery that up until just a few short years ago was inaccessible except to kayakers and hikers that were especially adventurous. The Makah tribe extended the trail about 3-1/2 miles south from the Hobuck beach so that it reaches this crescent shaped, 2-mile beach. Not only are the rock formations almost otherworldly, but you're likely to see wildlife such as otters, eagles, and whales. Tide pools abound, but keep your eye on the tide. Camping is permitted with a backcountry permit and a bear-proof canister, for which you will be charged a small fee.
3

Cape Kiwanda, Pacific City, Oregon
This 4-mile beach along the Nestucca sand spit is wonderful for long walks, seashell hinting or riding recumbent pikes, rentable in Pacific City. There are many photographic opportunities, including Pacific City's own Haystack Rock (not to be confused with Haystack Rock in Cannon Beach), but the Cape itself; a [picturesque block of sandstone that extends out into the ocean. Take one of the trails to several viewpoints, or let the kids (or the young at heart) run up the sand dunes and take a dizzying roll to the bottom.
4

Westport, Washington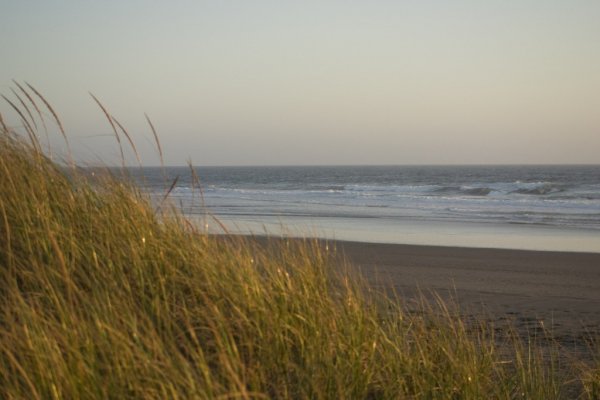 Westport at first may seem like just a tourist destination for Seattle dwellers. However, it's a surfer's haven, and Westport even hosts an annual surfing competition. But you don't have to be a surfer to enjoy this beach. Armed with a bucket and a shovel, you could catch your fill of razor clams for dinner; you could fly a colorful kite, or if you're there between March and May, catch the migration of the grey whales. While you're there, visit the Grays Harbor Lighthouse, one of the tallest lighthouses on the west coast. Finish the day off with a beach campfire, phenomenal seafood, and a bottle of the local vintage!
5

Nye Beach and Agate Beach, Newport, Oregon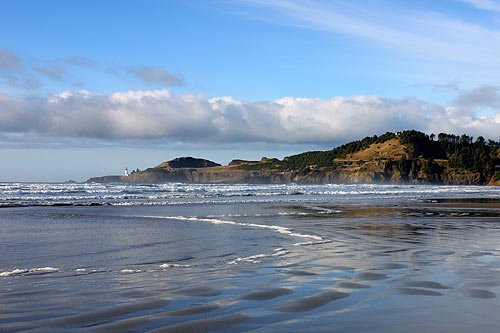 Nye Beach is a quaint little historical district where you'll find unique little shops with handmade art items or interesting antiques, along with intimate lunch or dinner spots. Enjoy the historical buildings and artistic vibe. Further north you'll find Agate Beach, named so because agates (pretty transparent rocks) are commonly found in the area. Other points of interest are the Historic Bayfront, with shops, restaurants, museums and a stellar view of the bay; two light houses – the Yaquina Bay Lighthouse and the Yaquina Head Lighthouse; and the Oregon Coast Aquarium.
6

Lime Kiln Point, San Juan Island, Washington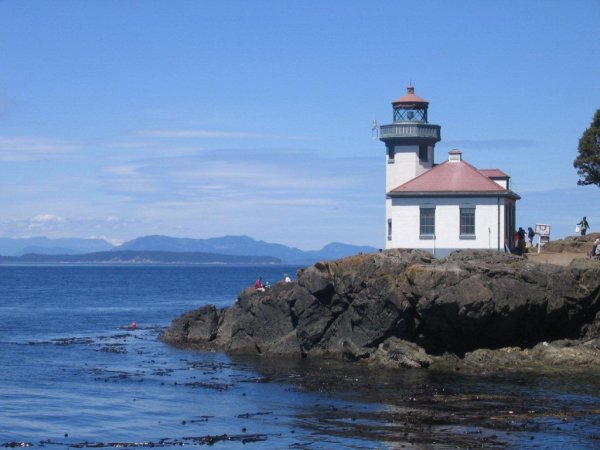 The first part of this adventure is hopping on the ferry from Anacortes so that you can get to the island. Once the ferry reaches Friday Harbor it's about 10 miles north to Lime Kiln Point, so named because of the lime kilns built there in the 1800s, one of which is still visible by taking a little hike. Visit the historic 1919 lighthouse, then break out the binoculars because this is one of the best Orca whale watching areas in the world. Whale watching trips are available. The beaches are rocky, not sandy, so this isn't an area to enjoy those "long walks on the beach" that everyone talks about, but you can easily stay occupied with the spectacular views and fun activities, then finish off by visiting several wineries close by.
7

Cape Perpetua, Oregon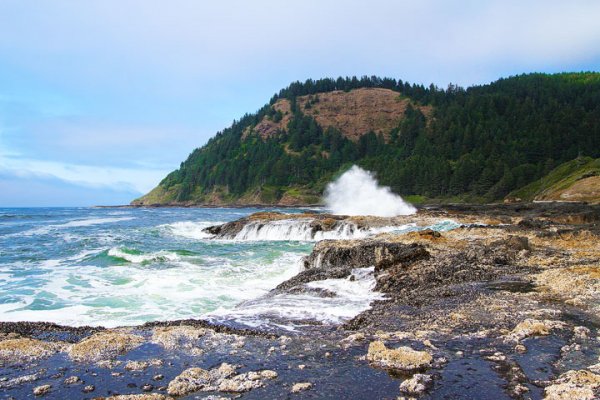 Cape Perpetua has, hands down, the best view to be had on the Oregon Coast. Just south of the little fishing hamlet of Yachats, you can see 40 miles out to sea and nearly 150 miles of shoreline on a clear day from the 800 foot lookout perch. Within the 2,700 mile Cape Perpetua Scenic Area, you can see a 500-year-old giant spruce tree; visit the dramatic Spouting Horn or the Devil's Churn, where water may shoot high up into the air; or watch whales in their annual migration. Down on the beach there are countless tide pools to explore, and the greenery is so lush that it actually has twice as botanical mass as South America's Amazon Jungle.
Just writing this had me mentally packing my bathing suit. Did it fire up your summer dreams?
Please rate this article