You might not be able to live there, but you sure can travel to the happiest places on Earth. Happiness is all relative. We all have a different idea of what makes us happy, but some clever boffins, of course, have worked out various indices that make up a Happy-o-meter. I've read quite a few of these lists and the same places regularly feature in the top echelons. One thing I noticed, however, was the conspicuous absence of Bhutan – a country that doesn't measure its success via Gross National Product, but in terms of its Gross National Happiness. Most of the happiest places on Earth are in Scandinavia – check out these places:
Table of contents:
1

Aarhus, Denmark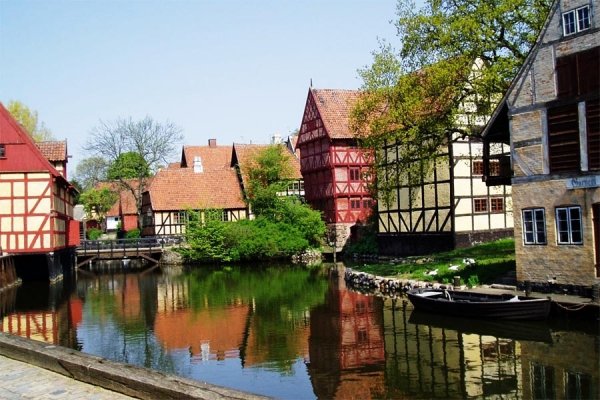 Routinely taking the number one spot in polls ranking the happiest places on Earth, Denmark's high quality of life can best be experienced in its "second city," Aarhus, which lies on a natural harbor on the east coast, allowing for the country's most active industrial waterfront, as well as serving for a lovely recreational marina for sailing and water skiing. Aarhus is the oldest large Scandinavian city, and yet it draws a young crowd, as thousands of students stream in every year to attend its popular colleges and university. The vibrant city hosts music festivals and houses many museums and outdoor theatres, as well as an abundance of cafes, restaurants and shops. Medieval residences line the narrow streets of the Latin Quarter, while the newly built residential development of Isberget (the Iceberg) was designed so that all have spectacular scenic views of the North Sea.
2

Oslo, Norway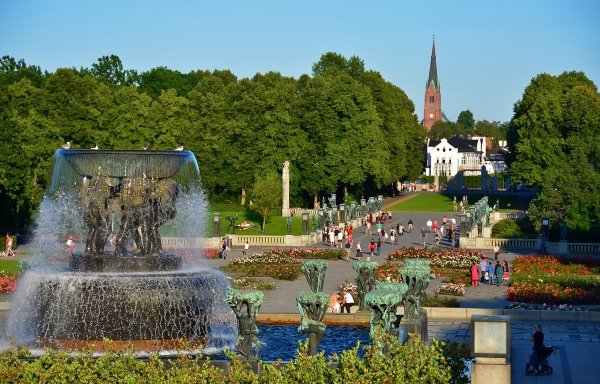 It's a universal truth that nature equates happiness, so it's no surprise that Oslo, Norway, lying at the north end of Oslofjord and surrounded by glorious mountains capped with lush green forests, is one of the happiest places on Earth. This quiet capital is loud with culture, from hosting a number of popular music festivals to exhibiting art in public sculpture parks. The magnificent Oslo Opera House is flanked by lively shops, restaurants, clubs and bars, mirroring the city's healthy economy, its strength maintained by the region's oil industry.
3

Geneva, Switzerland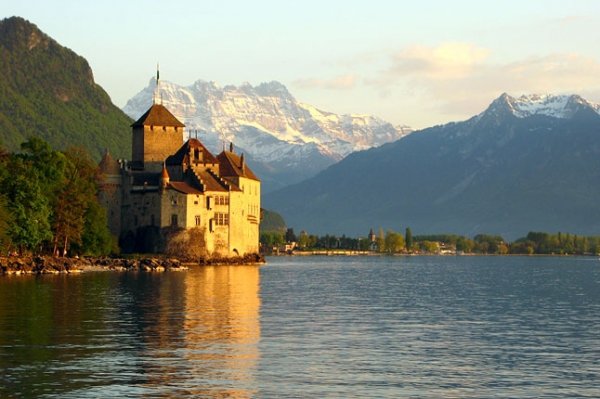 What could serve as a lovelier background for happiness than the snow-capped Alps and the Jura Mountain range? Geneva is nestled right in the centre, and also serves as the centre for one of the UN's major headquarters. Being as such, Geneva houses many UN offices, allowing many foreign nationals to call this natural paradise home. The Old Town, the Cathedral St. Pierre and the city's many parks are just some of the attractions spotted along the Rhone River. In winter, skiers and snowboarders are drawn to Mont Blanc's many ski resorts, and in the summer, the beaches serve as a nice respite to relax and swim.
4

Utrecht, Netherlands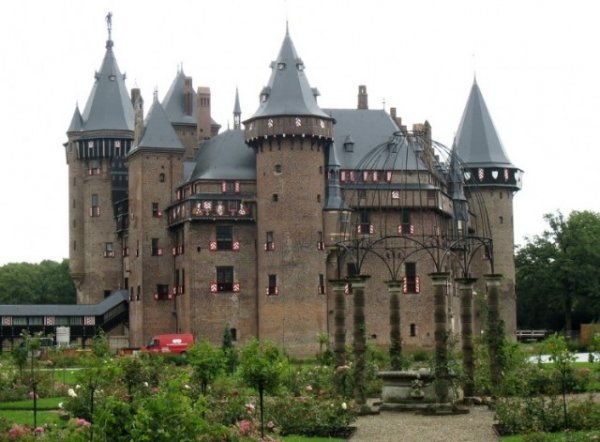 The Netherlands has long been amongst the happiest places on Earth, and its city of Utrecht, just south of Amsterdam, serves as a spectacular landing point to experience that happiness. Students flock to Utrecht University, as well as to the city's charming restaurants and cafes, where many musicians and artists congregate. The central canal, Oudegracht, is lined with bars and pubs, allowing for a delightful afternoon spent watching the boats pass down the waterway. The spring and summer festivals include Nederlands Film Festival, and the Oudegracht is flowered on a weekly basis with its Saturday flower market. The relaxed atmosphere and vibrant city-life combine well to create an environment of happiness unparalleled.
5

Malmo, Sweden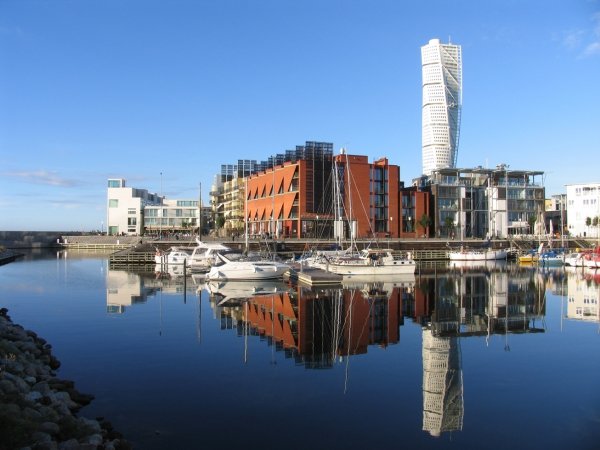 The Oresund Bridge connects this third largest Swedish city to Copenhagen, allowing for easy access to the number one happiest place on Earth, Denmark. Sweden isn't far behind though. Malmo's fair trade policy means that stores advocate for ethical consumption of fair trade goods, like tea and coffee. The transport system and architecture are undergoing new development, but the charm of the old is still present in the city's squares and in Old Town quarter. University students, immigrants and tech companies alike are attracted to Malmo's fresh look, hence the city is home to a large multicultural community.
6

Kingston, Canada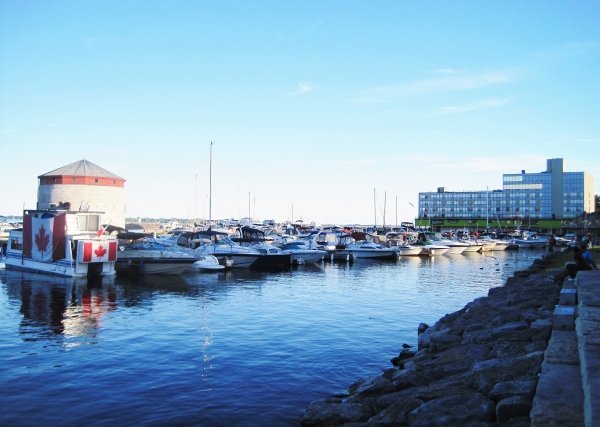 The peaceful country of Canada breathes contentedness, and its city of Kingston is no different. Located in Eastern Ontario along the St. Lawrence River, the largely cultural and artistic city hosts a multitude of festivals throughout the year, including Limestone City Blues Festival, the Kingston WritersFest, the Kingston Canadian Film Festival, Fanfayr, Kingston Jazz Festival and Reelout Film Festival, to name a few. The large artist community includes those disciplined in media arts, visual arts, performance arts and literature, making Kingston a hotbed for creative freedom of expression, the major emotion expressed of which is happiness.
7

Helsinki, Finland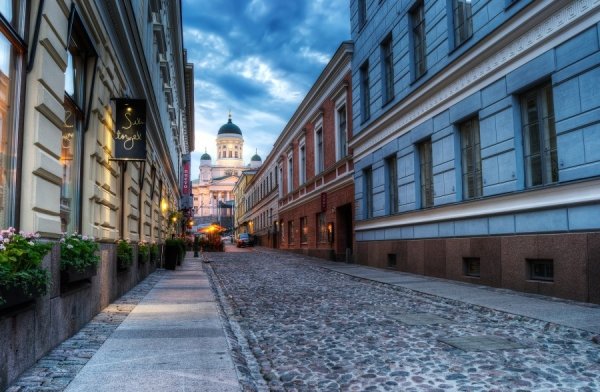 The Finns' low corruption levels, high literacy rates and quality of life, narrow income gap, broad access to quality health care and healthy balance of work and play make Finland hard to beat when it comes to Gross National Happiness. And Helsinki, Finland's capital, located on an arm of the Baltic Sea, offers some of the finest education in the University of Helsinki; an array of cultural venues in its museums, theatres, and arts; a booming economy as Helsinki's GDP per capita is around 1.3 times the national average; and a lovely landscape of neoclassical, as well as Art Nouveau-inspired architecture.
If you happen to live in any of these cities, I'd love to know if they are indeed the happiest places on Earth? I don't think I live in somewhere that could be called happy. What about you?
Please rate this article