Travel DIY Projects range from organizers to things that will keep your travelmate occupied. And you, sane. Before you head out to your next trip, take a look at these** travel craft projects**. You might just find something from this list of** travel DIY ideas** that will save you a lot of money and make your trip run smoother.
---
1

Tech Organizer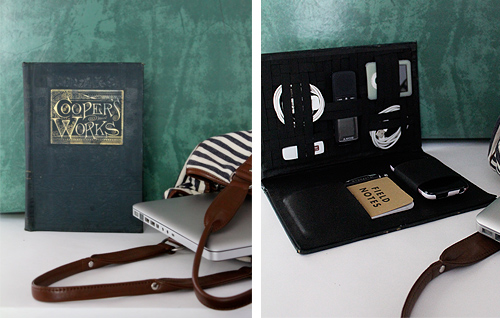 I don't know about you but wires often get tangled up in my bag whenever I travel. Another annoying thing is finding my phone charger in the huge mess that is my weekender. Before my next trip, I'll try to make something similar to this travel DIY project. Isn't it awesome? Plus, you know, I love books so this is a must-do for me.
---
2

Art Kit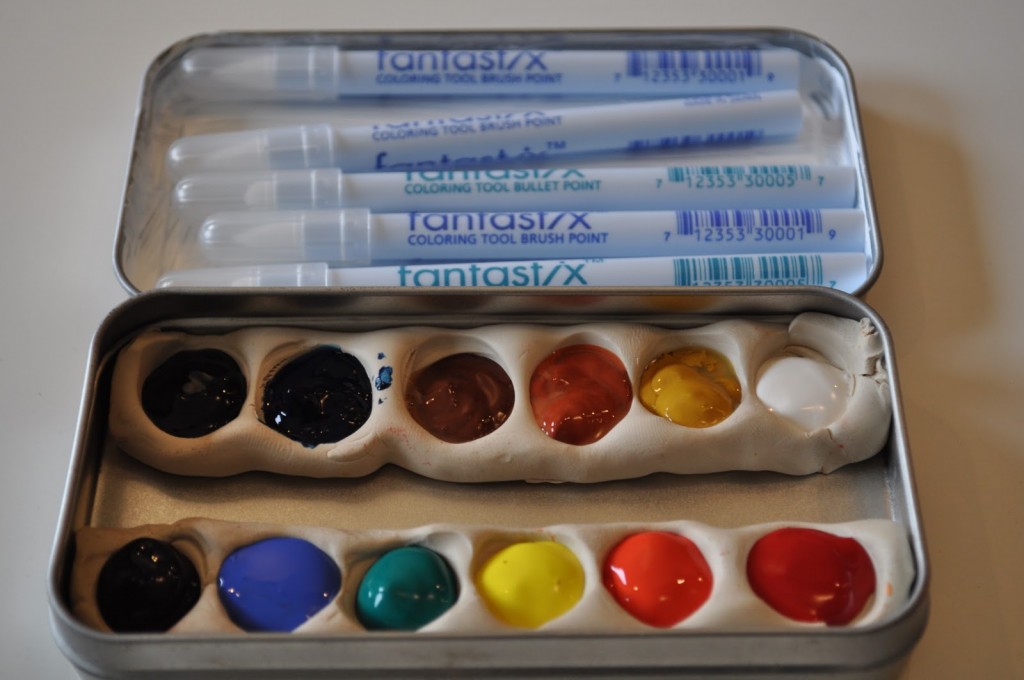 This particular** travel DIY idea** is perfect for those who like to get some drawing time while on the go. It doesn't make sense to bring a set of watercolors that is bigger than an A3 sketchpad. For ease of travel, you will want to make a portable kit. Check out the tutorial now.
---
3

Pocket + Hanger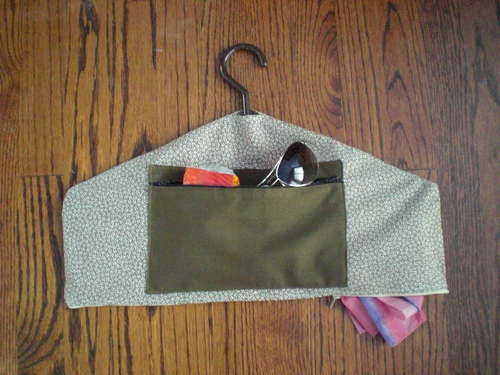 Let's say you were invited to a wedding and you need to keep your dress wrinkle-free. Yes, you can use a hotel hanger to hang your dress but why don't you make your own that comes with an extra pocket. Who can possibly say no to extra storage?
---
4

Sewing Kit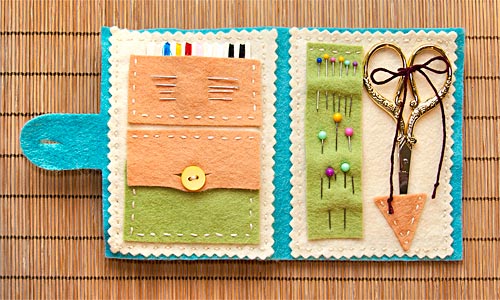 ADORABLE! I am a cat person and I'm just head over heels in love with this sewing kit. The way the scissors are stored is all sorts of clever, too. Check out the tutorial and make your own sewing travel kit now.
---
5

Drawing Kit

img.allw.mn
If the portable watercolor kit above is for an artsy adult, this particular travel DIY project is for a road trip companion who has a short attention span. If you don't want the kids to ask you "Are we there yet?" every 5 minutes, making this drawing kit is a must.
---
6

Travel Tote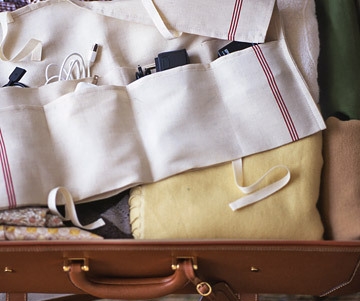 If you don't want the first gadget organizer we featured here, this Martha Stewart idea might be more up your alley. This is very easy to do and will not require new materials from you; use an old tea towel!
7

Changing Pad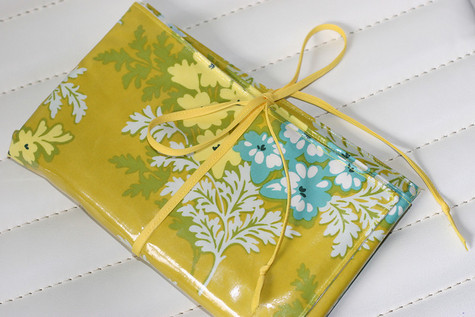 Oilcloth is ideal for this very useful travel companion. This is also great for trips when you'll be on the road for long stretches of time.
---
8

Hair Iron Travel Case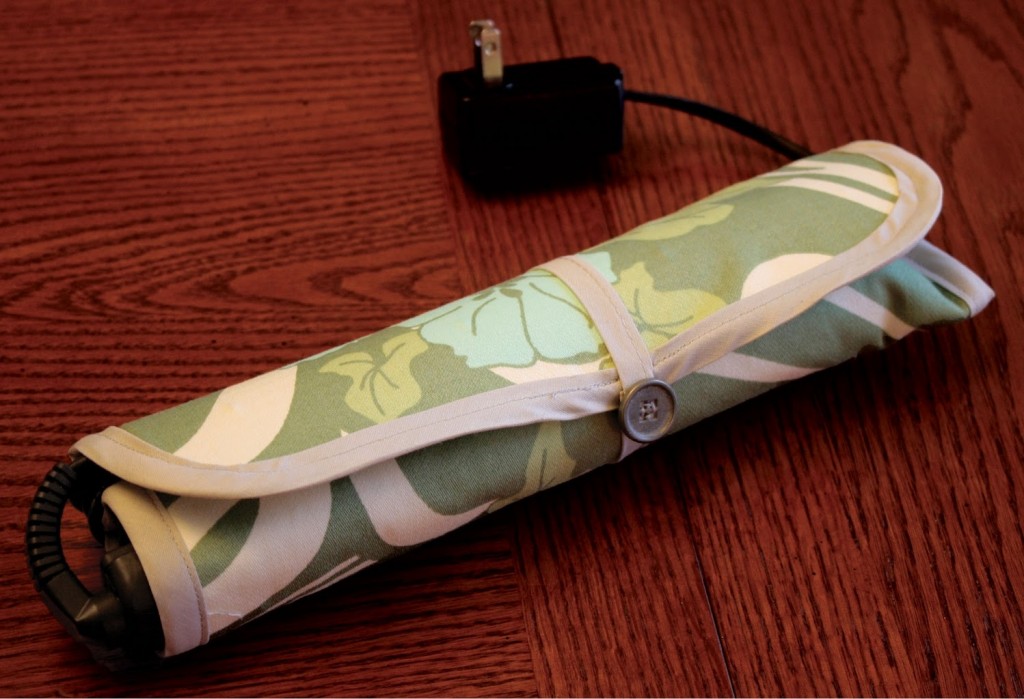 Having the wire of your curling or flat iron all tangled up with your earphones or charger is a nightmare. To keep your cool, make this pretty case for your hair gadget.
---
9

Passport and Card Holder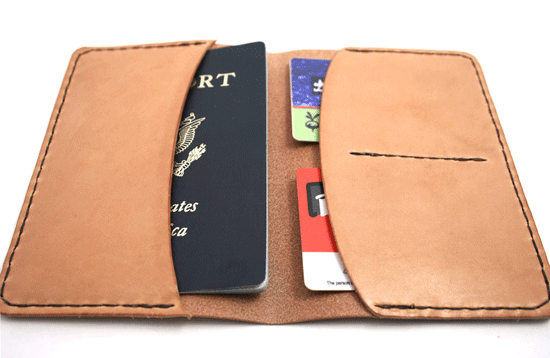 Doesn't the leather look beautiful? There are tutorials out there for fabric passport holders but I think this leather one is too lovely not to include in this list of travel DIY projects.
---
10

Sleep Mask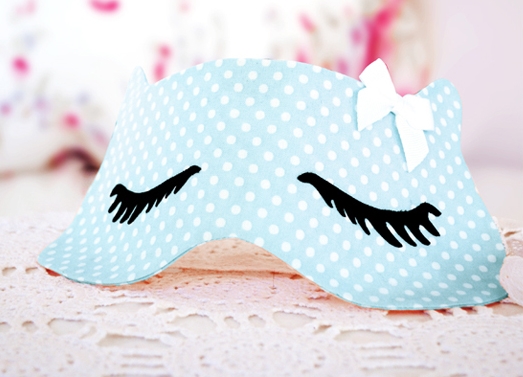 For long flights, a sleep mask is a must. This particular mask will make you look like a sleeping princess, I guarantee. It's certainly a good idea for those who don't have long lashes, like yours truly.
Which of these** travel DIY projects** will you be making before your next trip? I will most likely make something similar to the book tech organizer before our trip to Singapore; it will surely be useful for making my bag more manageable.
If you have more to add to this list of travel craft ideas, let us know!
---
Comments
Popular
Related
Recent