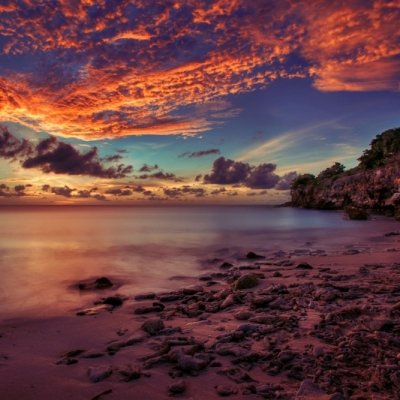 When you go on vacation you don't always want to go to a tourist location, and going to one of the beautiful remote islands found throughout the world is a great way to avoid a crowd. When you travel to remote islands you will be able enjoy the slower pace and truly relax. It is also much easier to immerse yourself in the local culture. If you are looking for a remote island experience, one of these fabulous islands just might be the place for you to travel to on your next vacation.
1.

Koh Tonsay

Koh Tonsay is one of the remote islands you will want to visit. It is an island of Cambodia, and it is located in the Gulf of Siam. This island is very small and primitive. There are not any cars, and electricity is only available from 6 to 9 pm. As primitive as this may sound, you won't mind because the beaches and ocean are beautiful. In fact, you will be glad there is limited electricity because at night the ocean lights up from the plankton that emit glowing phosphorus.
2.

Raiatea

Raiatea is an island of Tahiti, and while it is the second largest island in Tahiti it still has a remote feeling. Raiatea has lush green mountains that overlook the turquoise ocean. If you are feeling adventurous, you can hike in the mountains. There is also great diving and snorkeling in Raiatea. Of course, if you just want to relax, there are fabulous hotels you can stay in.
3.

Taha'a

Taha'a is another Tahitian island that is remote. Taha'a is a small island that is known for its vanilla. In fact, when the wind blows in Taha'a you can smell the wonderful vanilla scent from the vanilla plantations. While the scent of vanilla alone may draw you to Taha'a, the beautiful sandy beaches will also make you want to visit this island.
4.

Corn Islands

The Corn Islands are located off the coast of Nicaragua, and they are absolutely beautiful. There is a big island and a little island, both of which are remote and laid back. The beaches of the Corn Islands are beautiful and lined with palm trees. While staying on the Corn Islands, you can snorkel and enjoy the coral reefs. You can also eat at one of the open air restaurants, which often serve fresh caught fish!
5.

Caye Caulker

Caye Caulker is an island of Belize, and it boasts beautiful tropical vegetation. The Belize Barrier Reef is close to the shore of Caye Caulker, and you can snorkel along the reef. When you are not in the ocean, you can walk through the soft sand streets of the island admiring the colorful architecture.
6.

Guadeloupe

Guadeloupe is a rustic island that has small inns and quaint bed and breakfasts. This is a beautiful island that is great for scuba diving. It is also great for hiking. You can hike in Guadeloupe National Park, which has tropical forests and waterfalls.
7.

Quirimbas Archipelago

Quirimbas Archipelago is a chain of islands off the coast of Mozambique. There are beautiful white sand beaches and coral reefs along the archipelago. You can dive, snorkel, and wind surf. If you want to embrace yourself in local culture, the colonial architecture and hundred year old mosques are fantastic. These islands are remote, but you can stay in luxury hotels if you want.

Everyone looks forward to going on vacation, but if you are going to a gorgeous remote island you will be extra excited for your vacation. These islands are all beautiful and you will have a fantastic time at any one of them. Which of these islands are you dying to go to?

Sources: frommers.com, tahiti-tourisme.com, bigcornisland.com