Get behind the Wheel for the Most Budget Friendly Road Trips ...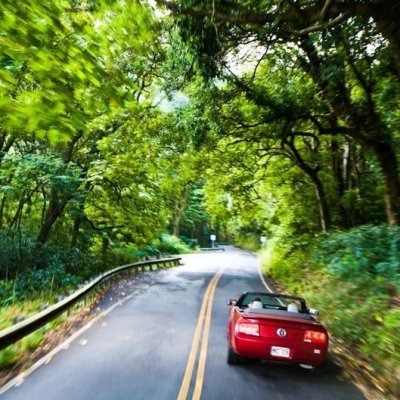 Summer road trips are just so special. Plan your route, throw some things in the trunk, sort out your playlist and grab some snacks and you're ready to go. But cost has to be a factor too. So where can you head that will give you great bang for your buck?
1.

Historic Columbia River Highway in Oregon
The 74-mile Columbia River Highway is a stunning sight. Sometimes called the northern Grand Canyon, this is one of many budget friendly road trips in Oregon. The most historic route follows old highway 30 up through the steep rock formations, where you'll see numerous waterfalls including the famous Multnomah Falls. Stop at Vista House, perched atop the 733' Crown Point, and you'll be able to see for miles up and down the canyon. A federally protected National Scenic Area, you'll pass through several dramatic changed in scenery ranging from temperate rainforest to desert.
Who hasn't heard of the iconic Route 66, which practically defined American in the 50's and 60's? Although no longer a main route between Chicago and Los Angeles, the highway still holds a certain mystique and attraction to the adventurer. Many travelers argue that the best stretch lies between New Mexico and Arizona, where some of the quirkier aspects of Americana can be found. It will take about 3 days to explore a shortened version of the highway and at least a week if you are particularly ambitious. To save money, stay at one of the many campgrounds along the way.
3.

Florida's Historic U.S. Route 1
While U.S. Route 1 extends beyond Florida and goes all the way to Maine, Florida has so much to see you could make a whole vacation out of it. Spanning 545 miles, you won't want to miss a thing, so start at the Keys and work your way up to Florida's state line with Georgia. In the Keys, you'll actually start your trip by driving over the ocean, and on the mainland the highway borders the Everglades. Your go through big cities and small towns, pass parks and roadside attractions, and miles and miles of coastline.
4.

California's Pacific Coast Highway 1
You'll need an entire vacation and then some to travel the entirety of Highway 1, which spans over 1,000 miles. The views will be spectacular most of the way, full of popular beach views, rustic wild areas, and historic bridges. Animal life abounds, with a large array of sea birds, sea lions and seals, whales, and other creatures. You'll go through small towns and huge cities; through mountains and deserts, because the state is immense!
5.

Arkansas' Highway 7 Scenic Byway
Most people don't think of Arkansas for their vacations but they should. This 290 mile scenic byway may take one to two days depending on how many stops you make, and you'll want to make some stops! You'll be travelling through both the Ozark and the Ouachita National Forests, which are especially nice during fall or spring. One good place to stop and rest is Knollwood Lodge in Hot Springs, where you can rent a cottage or stay on one of the campgrounds for the night.
6.

New Hampshire's Mount Washington Auto Road
This is not a road for the faint of heart nor for a vehicle that has a weak engine. While the road is only 7-1/2 miles long, it averages a 12% grade and climbs to over 6,000 feet. You have to pay to get in, to the tune of about $28; and you can't stay the night, you have to come back down the same day. But the scenery is beyond compare. Not only can you see the glorious Mount Washington, but rugged hills, carefully carved valleys and perhaps some interesting cloud formations. Accommodations, including camping, are available at the bottom of the mountain.
Route 100 links many of Vermont's wonderful ski destinations, hugging the slopes of the Green Mountain Forest much of its 216 miles. However, it's not a road just for skiers-it can be enjoyed all year long. Nature lovers enjoy fall colors, spring flowers, farms, lakes, and small villages. Stop at one of the cider mills or wineries for a tasting or to have lunch, or pick up lunch at one of the farmers markets.
8.

Michigan's Black River National Forest Scenic Byway
This scenic byway is part of County Road 513 on Michigan's Upper Peninsula, and was once a wagon trail. The road travels through the Ottawa National Forest and passes a number of breathtaking waterfalls and other scenic attractions. The road ends at Black River Harbor and a quaint fishing village. It's only 11 miles long, so it's a great day trip, but if you want to make a night of it lodging and camping is available, nearby.
Even though Hawaii is no one's idea of a budget destination, you can still take in the sights on the cheap. Taking the drive to Hana when on Maui will take you through lush rainforests, through ravines and along the coastline. At only 64 miles long, this trip can easily be a day trip, but those 64 miles may take you longer than you think due to the winding roads and many one-lane bridges. You can camp at Haleakala National Park for free with the $10 park entrance fee.
Are you ready to get your motor runnin' ?
{{#comments_count}} Show Commnents ({{comments_count}}) {{/comments_count}}