Swaying palm trees fringing cashmere-soft sands washed by crystalline waters … your idea of holiday paradise? You might imagine they are half a world away in the Caribbean or South Pacific, but the island life is closer to the USA than you think. These US islands are but a short plane or ferry ride away.
Table of contents:
1

Best US Island for Commuting: Key Biscayne, Florida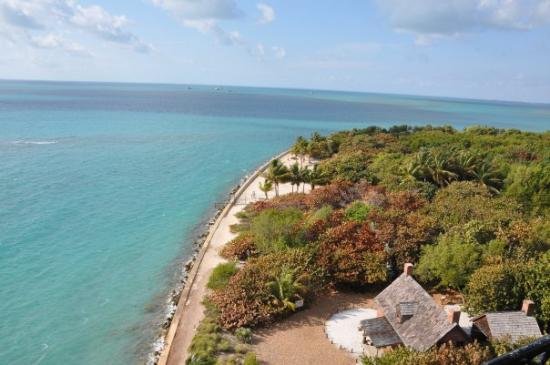 Even if you don't live in Miami, Key Biscayne in Florida is one of the easiest commutes among the US islands. If you're looking for a little old-world charm and stepping back in time, try the Silver Sands Beach Resort, a mid-century motel near Florida's resort roots which still boasts doors that need keys and lovely terrazzo floors that are nice and cool underfoot, when you're coming barefoot off the beach.
2

Go Biking in Martha's Vineyard, Massachusetts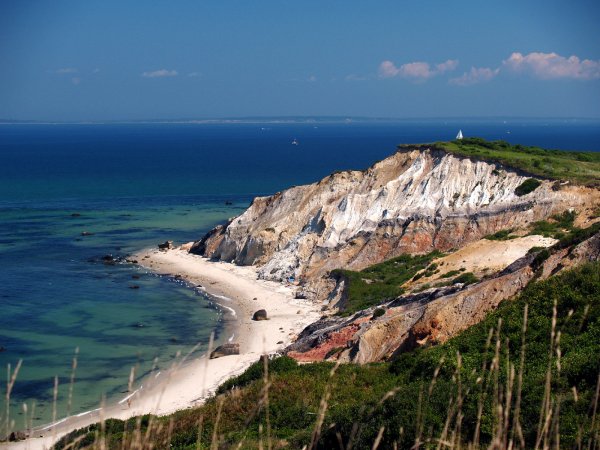 Martha's Vineyard is one of the best US islands to get around by bike. What could be finer than letting the summer breeze ruffle your hair while you're showing off cycling skills to some hunky fella? ("Look! No hands!"). The historic Steamship Authority operates ferries on a near hourly service from dawn till dusk between Woods Hole on the mainland and Vineyard Haven, which costs just $7.50 per person, if you're accompanied by a bike or a pedestrian.
3

Colorful Mount Desert Island, Maine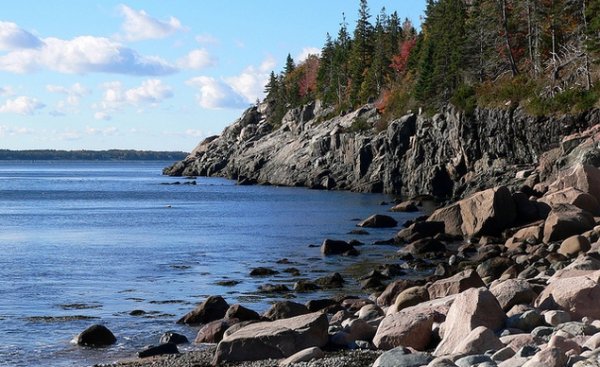 Picturesque Mount Dessert Island is one of the most colorful US islands and is home to Acadia National Park. Great to visit all year round, Mount Desert Island boasts some of the nation's oldest luxury spas, situated at the Bar Harbor Club, which was built by J.P. Morgan in 1929. Then and now the club is a reminder that there's nothing better for a girl than joining a retreat once or twice a year to keep wrinkles at bay.
4

Best US Island for Adventure: Blackbeard Island, Georgia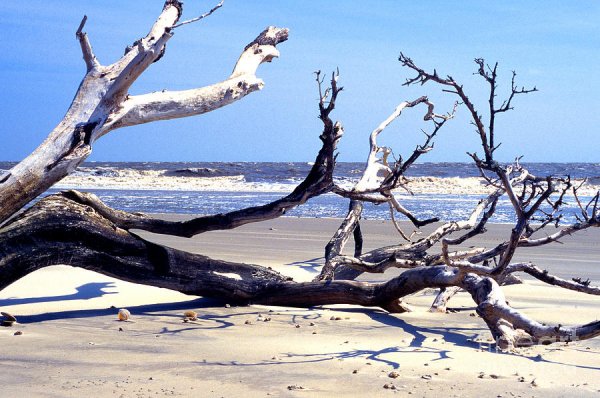 One of the wildest beauties among US islands, Blackbeard Island is not, as the name might suggest, a refuge for retired pirates, but home to the Blackbeard Island National Wildlife Refuge, a 5,618 acre protected area located in McIntosh County, Georgia. As an important breeding ground for native wildlife and migratory birds, this little island paradise is ideal, if you're looking for a real adventure. Only accessible by boat, which you can launch at Barbour River Landing from a public boat ramp, the island boasts interconnecting linear dunes that are rich in oak and palmetto vegetation and local bird species. Freshwater marshes, salt marshes and 340 acres of sandy beach are home to protected species like the American bald eagle, the wood stork, loggerhead sea turtle and piping plover. There is no visitor center, so bring guide books, binoculars and picnic hamper with you.
5

Soak up History at Amelia Island, Florida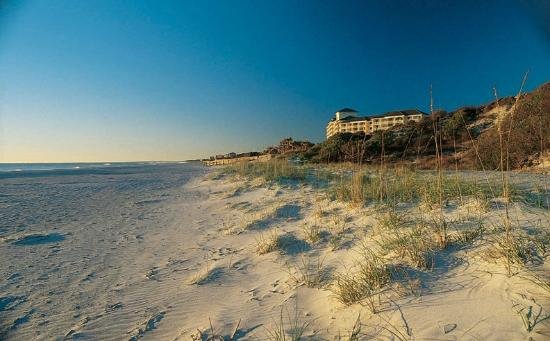 Boasting 13 miles of lovely beaches, Amelia Island is the only US island where inhabitants have lived under the dominion of eight different flags. Named for Princess Amelia, daughter of George II of Great Britain, the island is no longer home to bootleggers, pirates or Gilded Age millionaires, but there are still shrimpers and any number of well-to-do tourists you can chat to. There are plenty of historic homes to explore on the island, which was used as filming location for the late 1980s Pippi Longstocking movie. Be a soldier at Fort Clinch, explore the beaches by hired bike or get cozy with a modern-day pirate. Amelia Island is great fun.
6

Variety is the Spice of Life at Galveston Island, Texas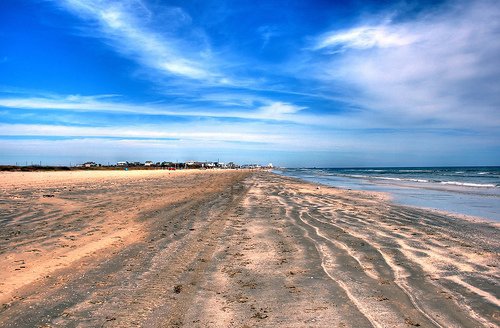 It takes a mere 60 minutes from downtown Houston to reach Galveston Island, a 32-mile long beach paradise with good shopping and a healthy smattering of restaurants in the Historic Downtown Strand District. Since virtually all of the island comprises of beach, a girl gets plenty opportunity to show off her tan and exhibit her stylish new beachwear.
7

Relax on Gasparilla Island, Florida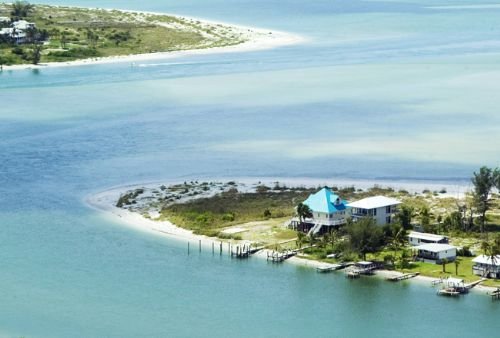 Old Florida may have given you a taste of what life was like for work-shy pirates and relaxation-hungry buccaneers, but that's nothing compared to crossing the Boca Grande Causeway and finding yourself in Gasparilla Island. Island culture more or less revolves around the Gasparilla Inn & Club, which has been a retreat for locals and visitors ever since it was built in 1911.
Maybe you won't be sticking to the mainland for this year's vacation after all?
Please rate this article