The City of Angels is expensive, but trust me when I say that there are still fun free things to do in Los Angeles if you do your research. You may find yourself a bit light in the wallet (or purse) and this city might intimidate you to take out your hard-earned cash. But…never fear, as here are some fun but free things to do in Los Angeles that won't bust your budget:
1

The Hollywood Walk of Fame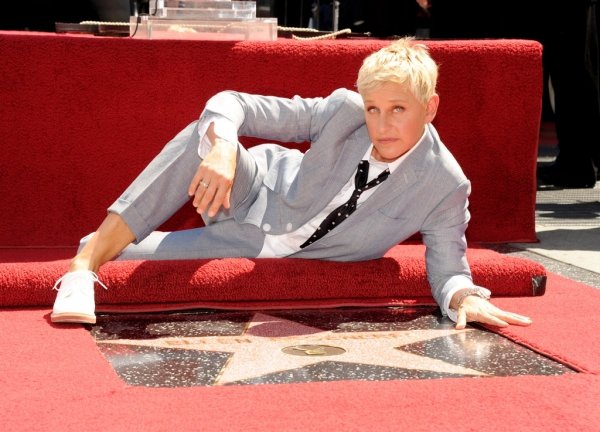 They say you have never been to LA if you haven't at least passed by this part of the city and walked in the footsteps of the stars. If you want to meet a movie star up close and personal, take a walk on the wild side and make your way to the Hollywood Walk of Fame. This can get crowded as this is one of the fun free things to do in Los Angeles, but take courage in the sight of the madding crowd. Smile – because there you will see the stars of yesterday and today, immortalized for all time.
2

The Chinese Theater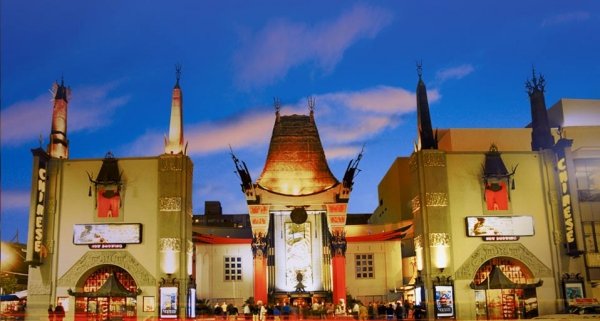 As you walk along the Walk of Fame, take a closer look at the world famous Chinese Theater. Here handprints in cement forever freeze the old magic of Hollywood from the rip roaring 1920's through the 1960s. The prestigious Academy Awards (a.k.a. The Oscars) were held in this very theater from 1944 to 1946.
3

The Hollywood Sign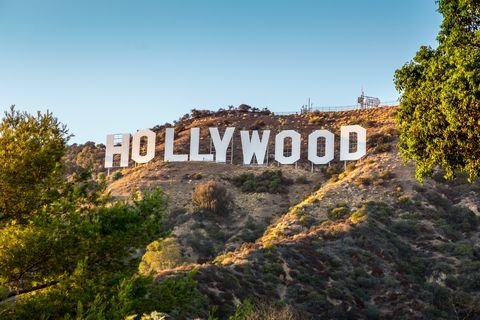 Set up to promote a commercial home development and once known as the Hollywoodland sign, it was shortened to Hollywood and today adorns the hills above Los Angeles. Roads leading up to the Hollywood sign are permanently closed, but you can get pretty close for a great set of pictures to share with friends and family. Just do it when you're in LA. Just for for the experience.
4

The Griffith Observatory
The majestic observatory is located in the hills just above Los Angeles – it also provides the closest view of the Hollywood sign. Numerous exhibits are presented year-round with a terrific presentation of our solar system in the rotunda theater. Admission is free.
5

Beach, Baby!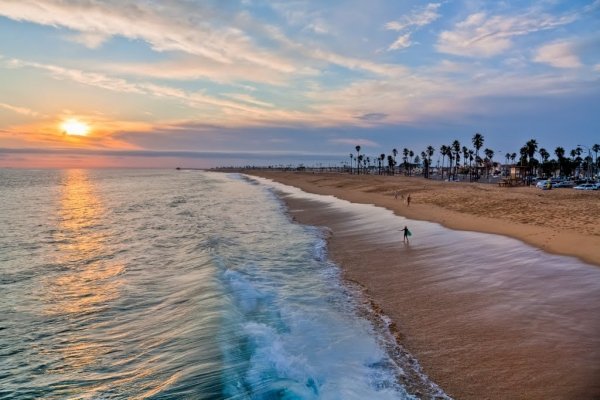 Southern California boasts some of the cleanest, best beaches in America and from Newport Beach to the south to Zuma Beach to the north along California's beautiful Pacific Coast Highway, you can't go wrong. You can even try your luck surfing those pretty California waves.
6

The La Brea Tar Pits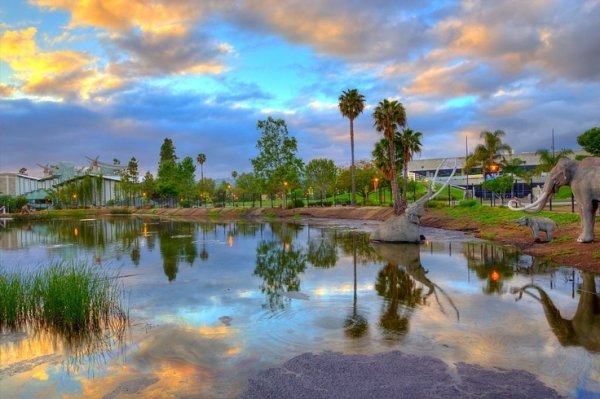 Located along the world famous Wilshire Boulevard. are the La Brea Tar Pits, a remnant from the stone age when giant creatures roamed the California landscape and got caught in the stick, icky black goo. Take a walk over to the Tar Pits and you can still see it churning and bubbling away.
7

LA Central Library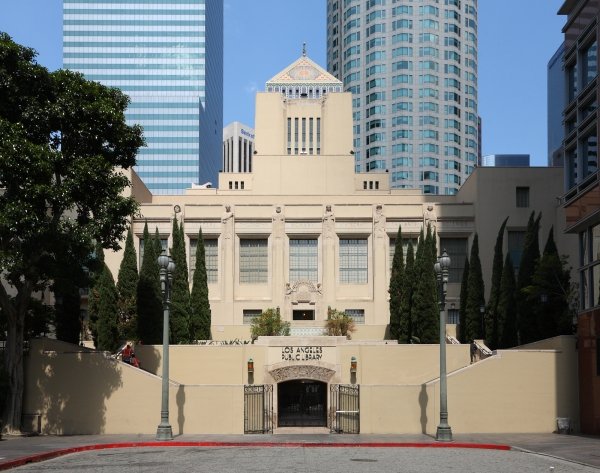 It doesn't matter if you don't love books and you have no interest in scanning their massive collection or marveling at the titles that they have (but I did and went crazy!). But if you love architecture, you should at least go and examine its Beaux Arts exterior designed by Bertram Goodhue. The ceiling is a colorful mural by a Venetian artist. It's just beauty everywhere.
In LA, there are also museums that you can visit for free. There might be no such thing as free lunch…but free attractions and free entertainment? You bet!
What other attractions can you visit for free in LA?