Need a calendar of festivals in 2014? Want to know where the best events of the year are before you plan your travels? I've selected some of the best festivals in 2014 and listed them by month. I hope you find something to taste!
---
1

International Kite Festival, India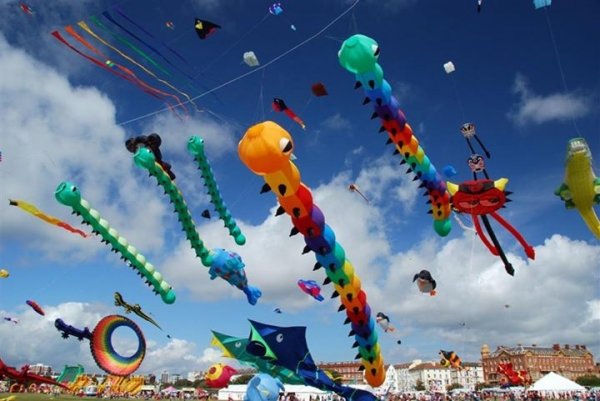 January 19th – 22nd
One of the most eye-catching festivals in 2014 is also one of the year's earliest. You might not imagine that people can get so competitive in the art of kite flying. See what it really means at the International Kite Festival that decorates the skies of Ahmedabad in Gujarat. While the artists make their kites dance and knock out competitors to be the last one flying, you can splurge on the food stands and craft stalls.
---
2

Camel Wrestling Championships, Turkey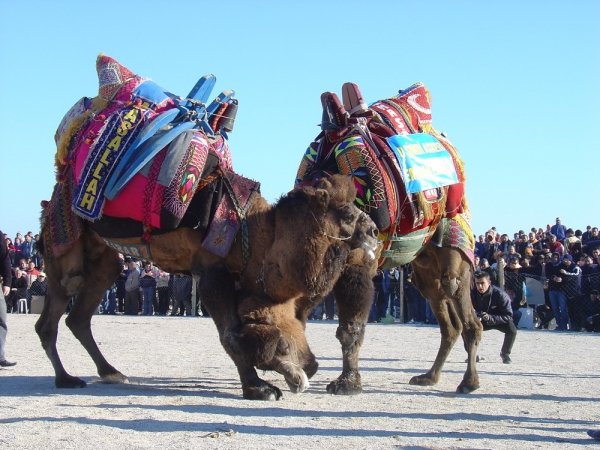 January 19th
If you want to escape the grey winter days for sunnier climes, head to Selçuk in Turkey. Although the Aegean Coast's camel wrestling season runs from November through March, it is the third Sunday of January every year when the big event hits town. Watch the creatures wrestle each other to the ground, enjoy the festivities and then head to gorgeous Ephesus Beach for some sun worshiping.
3

Sapporo Snow Festival, Japan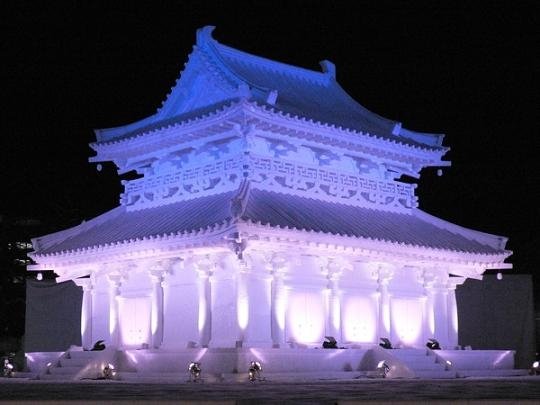 February 5th – 11th
At the beginning of the year, some 2014 festivals take advantage of the winter. One of the best is the Sapporo Snow Festival. Sapporo is in the north of Japan and has been a site for the Winter Olympics. As well as being a major winter sports area, for 63 years it has hosted a snow festival. The city becomes a magical winter wonderland with huge snow sculptures adorning the streets, which are illuminated at night.
---
4

Tapati RapaNui Festival, Easter Island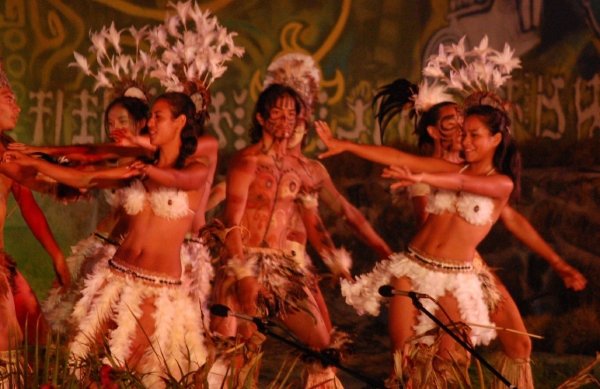 February 1st – 15th
While much of the culture of Easter Island can be seen in other Polynesian lands, it is celebrated in its own unique fashion in the first couple of weeks of February every year. It would certainly be an incredible adventure for Valentine's Day 2014! On the scale of a cultural Olympics, the islanders and their visitors form two clans to battle it out in events such as banana-trunk sliding, body painting, canoeing, triathlon and even storytelling.
---
5

Rio Carnival, Brazil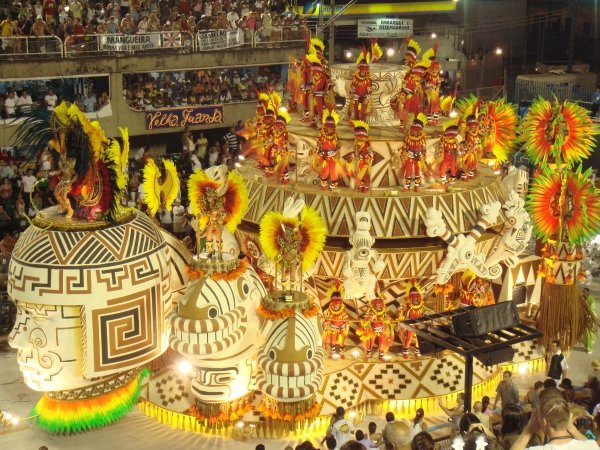 February 28th – March 4th
Carrying on the traditions that have seen the Rio Carnival grow into the world's most famous festival and the biggest in terms of attendance, this is one of the festivals in 2014 that probably needs no explanation. The Rio Carnival has set the standard for street parades and festivals and it has many rivals but Rio won't relinquish its crown without a fight.
---
6

Hokitika Wildfoods Festival, New Zealand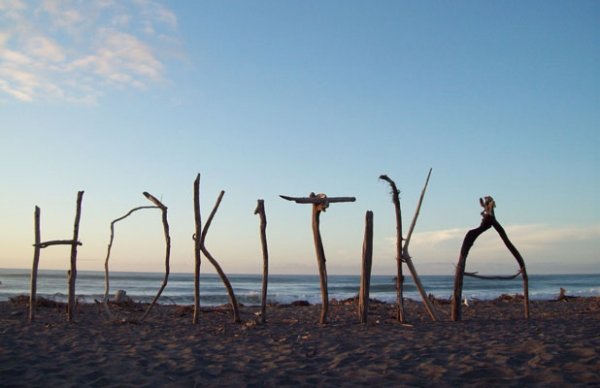 March 8th
Have you watched the contestants eat witchetty grubs and scorpions on I'm a Celebrity Get... Me Out of Here and thought you'd like to try some? Well you can, if you head to Hokitika on New Zealand's South Island. As well as being a bush tucker trial with a distinctive Maori style, the festival is a celebration of local produce. Try wasp-larvae ice cream washed down with fabulous NZ wines and then enjoy the entertainment offered by comedians, musical acts and thespians.
---
7

International Magic Festival, Morocco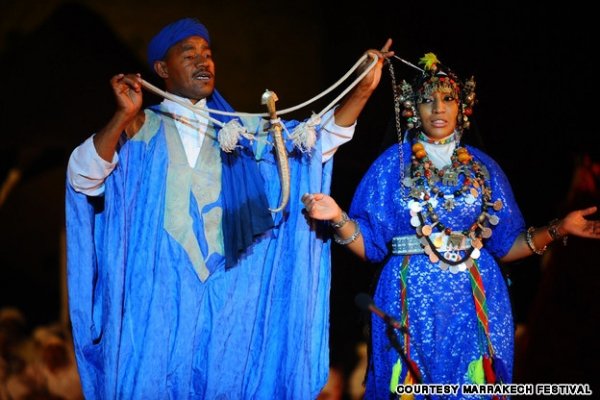 March 19th – 22nd
Are you impressed by sleight of hand, death defying stunts and disappearing bodies? Want to see it all for free in a destination as magical as the spectacle itself? Then one of the best 2014 festivals for you is the International Magic Festival that takes over the streets and squares of Marrakech for four days in mid-March.
---
8

Sydney Mardi Gras, Australia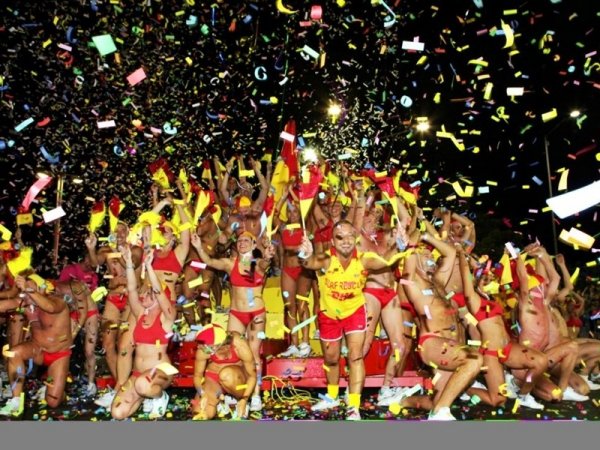 March 1st
The other festivals of 2014 have got a lot of running to do to catch up with the explosion of sound, color and bling that is the Sydney Mardi Gras. Since 1978, Sydney has been showing the other gay Pride festivals around the world how to do it. Each year, the parade gets bigger, campier, more fabulous and more outrageous. The best viewing spots are the Glamstand and Club Tropicana, but position yourself anywhere on Flinders Street or Oxford Street for an eye-popping extravaganza of feather, sequins, crystals and everything fab-u-lous, darling!
---
9

Songkran, Thailand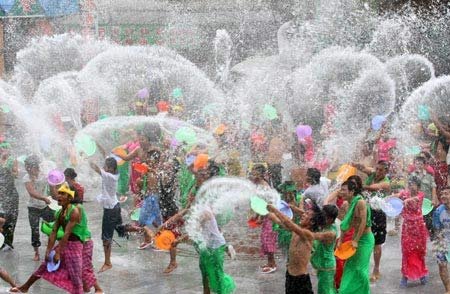 April 13th – 15th
Easter in 2014 falls in April, but if you want to escape bunnies, chicks and chocolate then head to Chiang Mai in Thailand for Songkran. Also known as the Water Festival, the participants and crowd get involved in huge water fights. Pack your Super-Soaker and wash away the bad spirits, then view the parades and beauty pageants.
---
10

Cheung Chau Bun Festival, Hong Kong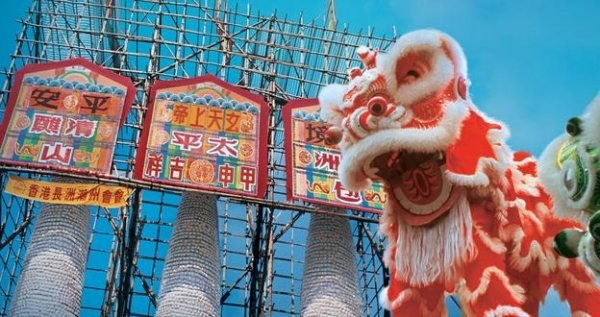 May 3rd – 7th
Want to see people clambering up a massive pile of lucky buns for the right to be called Bun King or Bun Queen? The annual Bun Festival in Hong Kong is in honor of Pak Tai, the God of Cheung Chau Island. The lotus, red bean and sesame buns are an offering to Pak Tai to ask him to chase off evil spirits. Other festivities include the Floating Colors Parade, dancing and various Taoist rituals.
---
11

Feria De Abril, Spain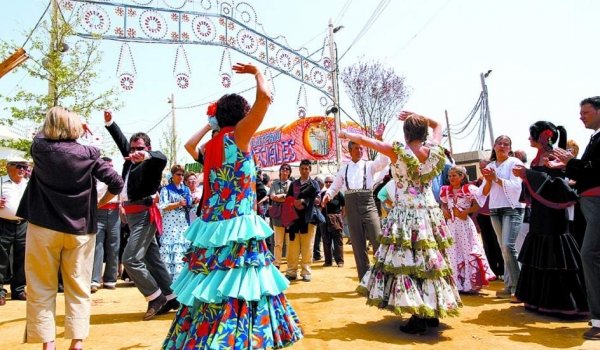 May 5th – 10th
One of the most colorful festivals of 2014 in Europe is all about embracing and celebrating the culture of Andalucia. For five days in May, the Los Remedios area of Seville is transformed into a typical Andalucian village full of typical regional fun. Look out for Flamenco dancers, prancing horses and fabulous food. Daytime is for family fun but come sundown, adult activities take over and the sangria, sherry and San Miguel flows – liberally!
---
12

Spoleto Festival, USA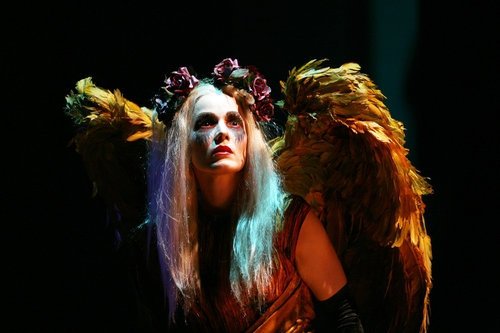 May 23rd – June 8th
If classical entertainment is your thing, there's hardly a better place for a fest of orchestral, chamber, opera and jazz music than Charleston in the spring. Dance isn't off the menu and neither is performance art and a few dramatic productions are thrown in for good measure. There's a wealth of entertainment happening at venues all over the city.
---
13

Thrissur Pooram, India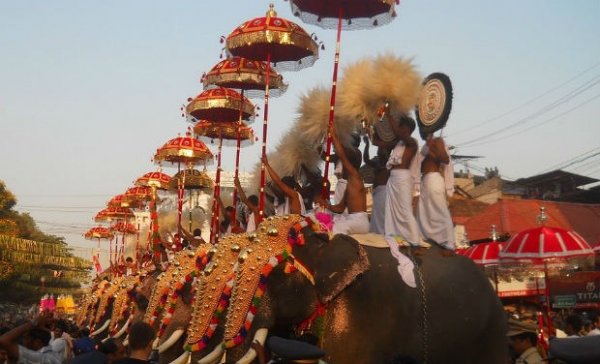 May 9th
There's no shortage of Hindu Harvest Festivals of 2014 all over India, but widely recognized as the showcase of all poorams is the one that happens in Thrissur in the gorgeous southern state of Kerala. The stars of the show are the lavishly decorated elephants with their golden headdresses and bells, but there is plenty of build up to the amazing culmination that is the Ilanjithara Melam, so be prepared to be assaulted with the melee of trumpets, drums and cymbals in the final procession.
---
14

Inti Raymi Festival, Peru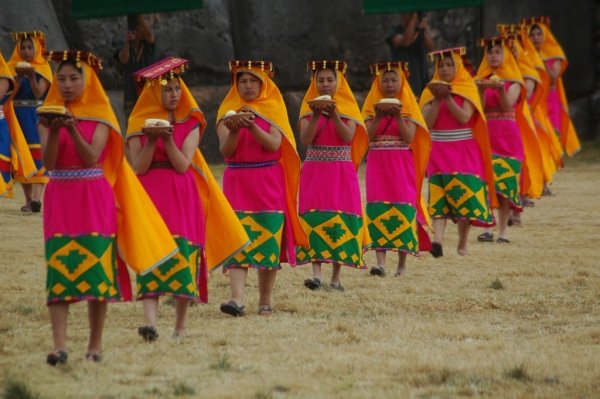 June 24th
Recreating the traditional ritual of the Incan Winter Solstice celebrations, the Festival of the Sun happens in the old Incan capital of Cusco in Peru. The celebrations include a ceremony in Qorikancha Square and a procession to the ruins of Sacsayhuamán. If you're lucky enough to go, you'll see and experience high priests chanting and simulated animal sacrifices as well as barbecue feasts and more than a glass of chichi or two.
---
15

Calgary Stampede, Canada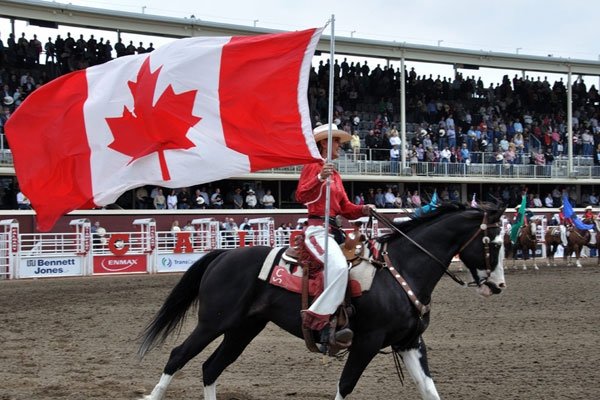 July 4th – 11th
For more than 100 years, one of greatest festivals of North America has been the Calgary Stampede. The Alberta city hosts the world's largest rodeo and this sure is the place to channel your inner cowgirl. Sling on your blue jeans and cowboy boots, throw your stetson in the air and practice your yee-haw.
---
16

Naadam Festival, Mongolia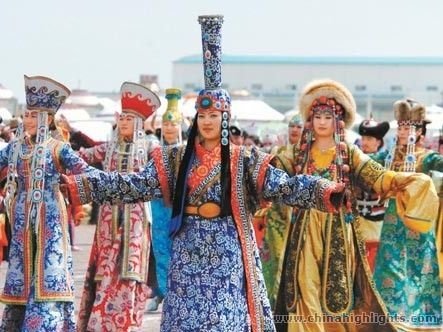 July 11th – 13th
Did you imagine you'd see Mongolia as one of the locations for one of the great festivals of 2014? If you can bother with the grueling journey to the Mongolian capital of Ulaanbaatar, you'll be rewarded with a spectacle of ancient Mongol culture. It's quite masculine but the archers, horse races and wrestling are spellbinding and exhilarating, and there are events for women too. Plus of course there are processions, parades and music and feasting.
---
17

Festival of the Dhow Countries, Zanzibar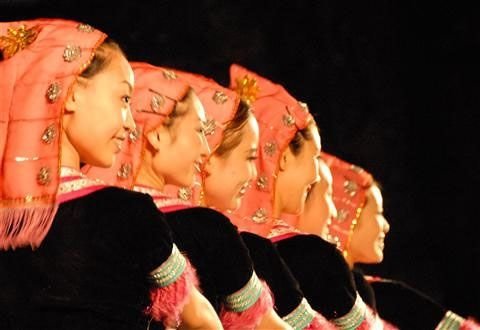 June 29th – July 7th
A dhow is a traditional boat and the Festival of the Dhow Countries brings together those lands of East Africa and the Gulf States that have sailed the boats on the Indian Ocean for centuries. The event is located in the Zanzibar capital, Stone Town, and is mainly a film festival, but there are plenty of workshops, attractions and displays of the dhow countries' culture to experience.
---
18

Boryeong Mud Festival, South Korea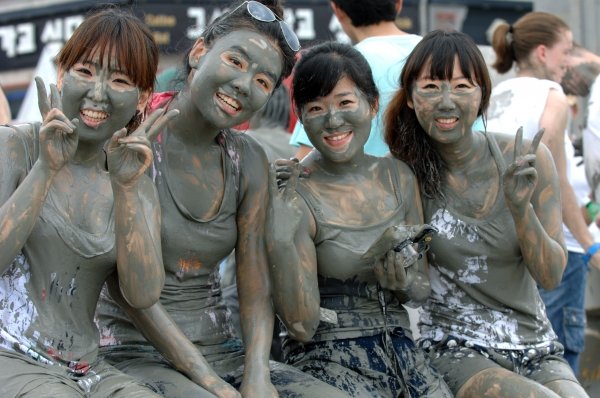 July 18th – 27th
You might enjoy mud treatments at your local spa but wouldn't it be more fun to play about in mud with a load of other people? The Boryeong Mud Festival takes place in the gooey surrounds of Daecheon Beach in South Korea. The mud here is said to cure various skin complaints and reduce wrinkles so join in body painting, wrestling and general gloopy high jinks.
---
19

Feria De Las Flores, Colombia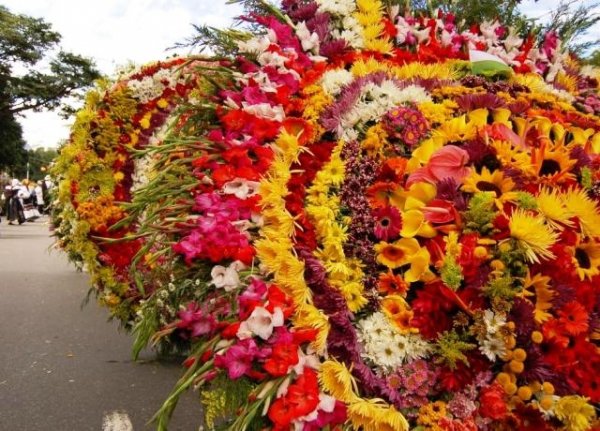 August 1st – 10th
Harnessing two kinds of horse power – the four legged kind and ridden by gauchos and vintage/antique cars – and a cavalcade of floats of flowers, the Feria de las Flores is when the hardworking palsa folk around Medellin let their hair down. As the streets are infused with the fragrance from the masses of blooms, there are plenty of smiles and plenty of partying.
---
20

Puck Fair, Ireland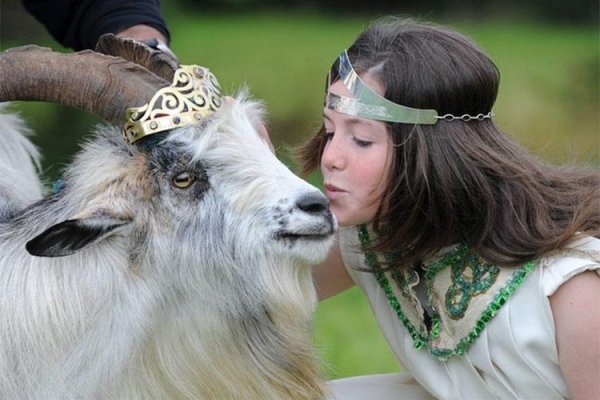 August 10th – 12th
This is one of the oldest events still going strong in the list of 2014 festivals. Celebrating its 401st anniversary in 2014, the Puck Fair is a major shindig that goes down in Killorglin in County Kerry. If you understand what is meant by the craic, you'll know for sure what you can expect. Major attractions include a goat being crowned king for 3 days, a Custard Pie Puppet Theater, a Wobbly Circus, Irish pipe bands and Irish dancing.
---
21

Regata Storica, Italy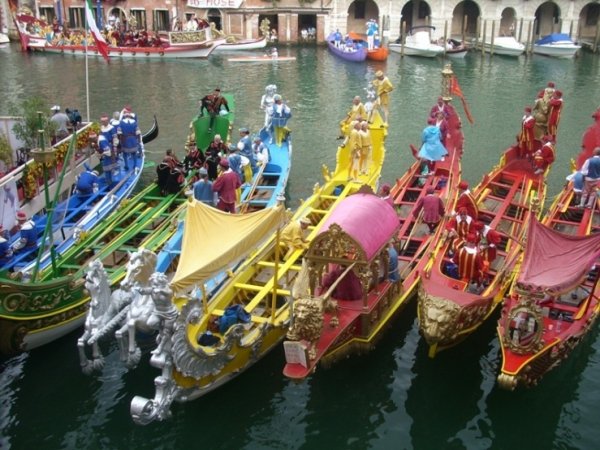 September 7th
I can personally vouch for the wonderful sight of the canals of Venice being thronged with gondoliers in 16th century costumes and their boats all shiny and decorated for the occasion of the Regata Storica. Head first to the gathering of boats at the Arsenale, and then find a spot along the Grand Canal to view the muscly men power row their gondolas in a race.
---
22

Hermanus Whale Festival, South Africa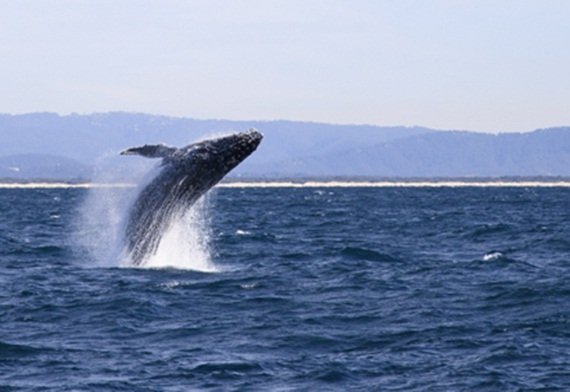 October 3rd – 6th
Hermanus in South Africa's Western Cape is widely acknowledged as being the best land-based opportunity for whale viewing and they make full a celebration of the arrival of the Southern Right Whales in Walker Bay. Each sighting is acknowledged by the blowing of a kelp horn and there are marquees set up for an enviro-arts festival, so there's plenty to do between sightings.
---
23

Albuquerque International Balloon Festival, USA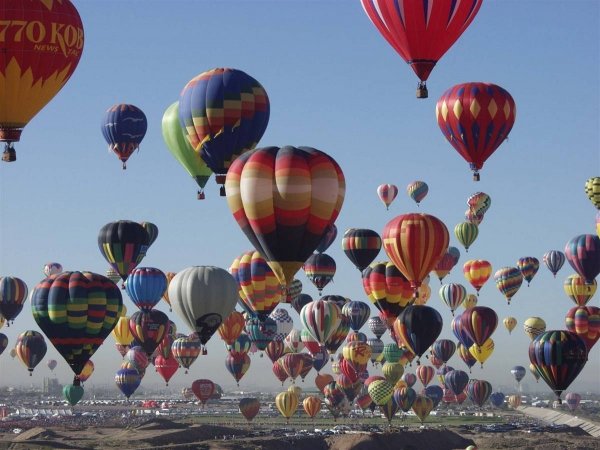 October 4th – 12th
There are balloon festivals all over the world but Albuquerque is one of the biggest. During the festival the skies of New Mexico are filled with around 600 hot-air balloons in myriad sizes, shapes, designs, colors. Flights happen at dawn and dusk, but they are also all lit up after sundown.
---
24

Oktoberfest, Germany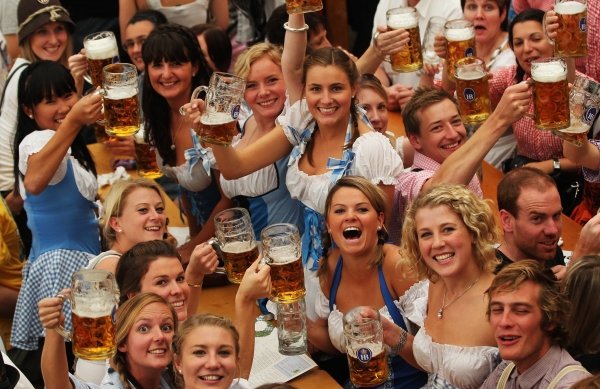 September 20th – October 5th
It may now take part in September more than October but you can't really change the name of one of the world's most famous and second largest festival can you? You might imagine that a beer festival would be a bacchanalian affair but Oktoberfest in Bavaria is actually raucous but very civilized – did you know you won't be served unless you are seated? Even though well-ordered, the festival goers still manage to sink more than 6.5 million liters of Löwenbräu. There's plenty of entertainment to be enjoyed between glugs too.
---
25

Day of the Dead Kite Festival, Guatemala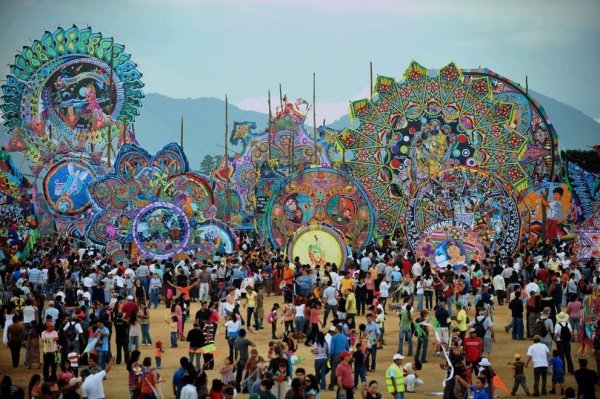 November 1st
There will be many 2014 festivals for the Dia de los Muertos around the world, but in two towns in Guatemala, they take the celebrations one step further. Residents of Sacatepéquez and Sumpango by Lake Atitlán spend months building enormous kites and they fly them at dusk over the towns' cemeteries, where it is believed the kites help them commune with the spirits of their lost loved ones.
---
26

Guy Fawkes Day, Great Britain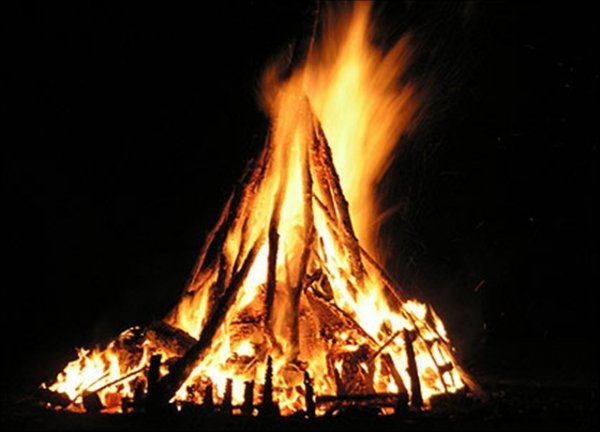 November 5th
There's nothing quite like a roaring fire to warm you up on a frosty winter's evening. Come to Britain for the few days around November 5th and you'll see more bonfires than you could imagine. November 5th – Guy Fawkes Day, now more commonly known as Bonfire Night – is a strange little festival that commemorates the attempt by Guy Fawkes and his cohorts to blow up the King and Houses of Parliament in 1605, in what was known as the Gunpowder Plot. It is testament to their failure that the event is little known outside of Britain. If, however, you like fireworks and warming food, come and write your name in the air with a sparkler.
---
27

Black-necked Crane Festival, Bhutan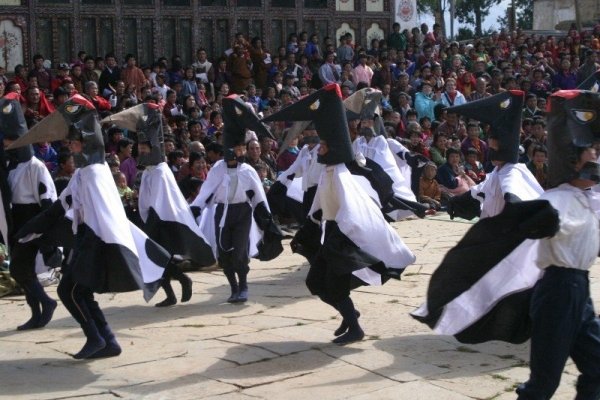 November 11th
This is one of the smallest festivals of 2014 but if you're a wildlife lover, it will be of interest. Each November, the grounds of the Gangtey Monastery in Phobjikha in Central Bhutan plays host to the Black-necked Crane Festival. The birds migrate to the area's important wetland, which is home to some 5,000 subsistence farmers. The festival is to raise awareness of this special habitat and welcomes visitors with masked dances, folk songs and of course, the birds themselves.
---
28

Fête Des Lumières, France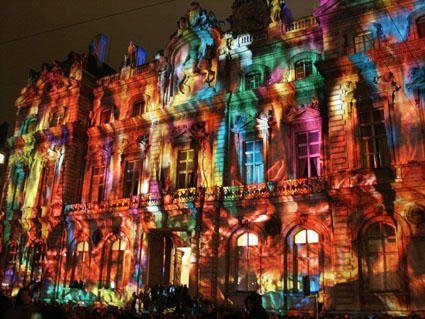 December 8th – 11th
It might be holiday season and it might involve lights, but Lyon's Fête des Lumières is not associated with Christmas. Each house in the city lights a candle and some squares and streets are decorated with illuminations to give thanks to the Virgin Mary for saving the population form a devastating plague that hit France in 1643. Highlights include The Basilica of Fouvière's illuminations and the laser light show in the Place de Terreaux.
---
29

Junkanoo, Bahamas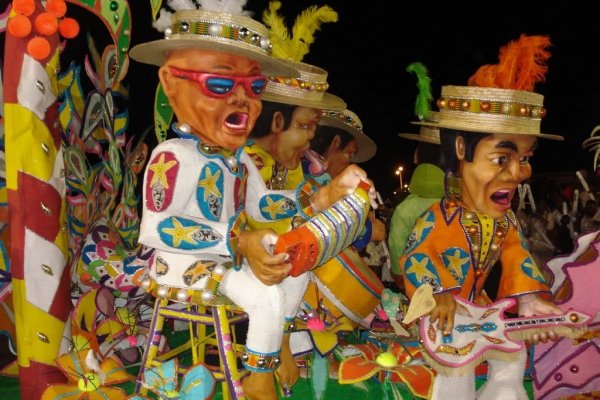 December 26th – January 1st
Unlike most of the festivals in the Caribbean that tend to happen around Lent and Easter, there's a distinctive Christmas feel to Junkanoo. With origins back in the days when slaves were given time off around Christmas to make merry with their families and friends, the festivities kick off around 2 am after Midnight Mass. Although the grandest and showiest parades are in the capital, Nassau, the whole island gets into the spirit of Junkanoo.
Have any of these 2014 festivals whetted your appetite? Where do you dream of jetting off to for some festive fun? I'd love to hear of reader's suggestions that I haven't listed here.
More
---
Comments
Popular
Recent