There are many ways to combine a passion for art and travel, and one is to visit famous artists' homes. Many now stand as a testament to their former famous residents inside and out, with those most notable having been turned into museums for us to pay homage to and as a tribute to men and women who inspire us to see the world in riots of light, color and shade. Visiting artists' homes is a different experience to seeing an amazing creation hanging on a gallery wall. It gives you just a small insight into the forces of inspiration behind great works of art. Here are some famous artists' homes you might like to visit.
---
1

Château of Vauvenargues – Pablo Picasso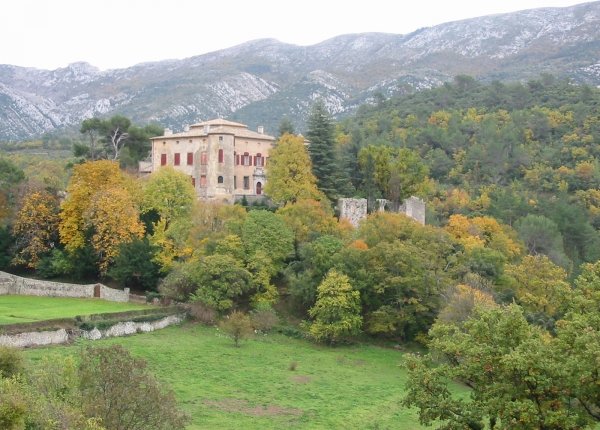 This epic home passed through a series of owners before being shown, on a whim, to none other than Pablo Picasso. Art collector and critic, Douglas Cooper, showed the Château of Vauvenargues to Picasso in 1958, when he was returning from the Vendôme pavilion in Aix-en-Provence, where he'd been attending an exhibition of his own work. The stunning chateau, lying in the shadow of Mont Sainte-Victoire (a favorite muse of fellow painter, Paul Cézanne), so struck Picasso that he bought it within a week. After moving into the chateau in January 1959, he set out on a new stage of his career, which held surprisingly few landscapes, considering his love of the scenery enveloping one of the most famous artists' homes.
---
2

The Factory – Andy Warhol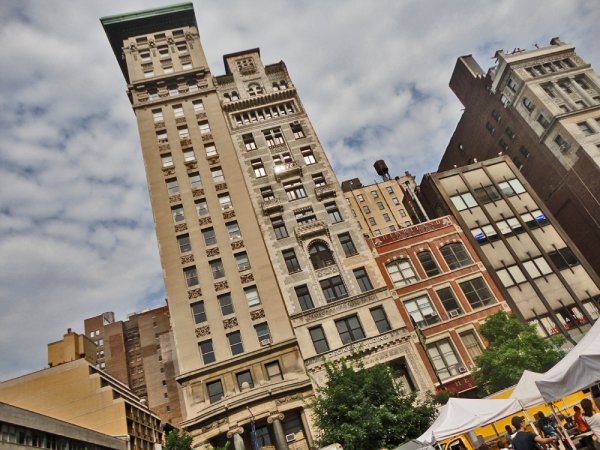 Not so much an artist's home as a workshop – as indicated in the title – Andy Warhol's New York City studio transitioned through three locations between the years 1962 and 1984. However, the original Factory stood in Midtown Manhattan on the fifth floor of 231 East 47th Street. All of the hip artsy types – from movie stars to musicians to videographers to visual artists – hung out at the Factory. Its infamous parties included lots of amphetamine and lots of superstars. The Factory was used mainly to create Warhol's silk screens and lithographs, often involving an assembly line of sorts, working under Warhol's direction. Unfortunately, the various Factory sites are artists' homes you can't visit except to stand outside the original locations.
3

Maison Van Gogh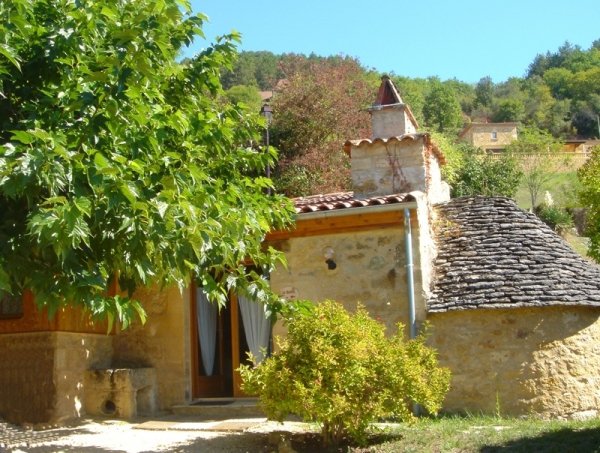 Vincent van Gogh lived and painted in this house for a little over a year starting in 1879. The house was restored in 1972 and is now home to reproductions of van Gogh's works and documents. Open to visitors, you can walk through and listen to an audio show, narrating the eccentric artist's life. Van Gogh's original piece, The Diggers, painted in 1880 while he lived at Cuesmes, can also be found here.
---
4

House Kandinsky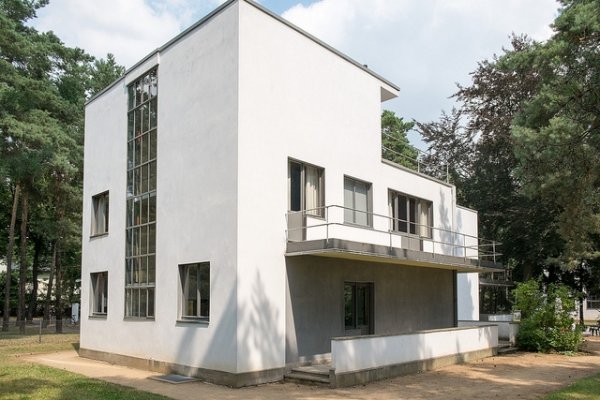 Wassily Kandinsky lived in a semi-detached house whose Gropius architecture contrasted greatly with his colorful internal decor. The artist's color designs for the atelier and the living room, as well as other rooms, demonstrated his need for autonomous artistic spaces. For example, the living room niche, colored in gold, was arranged in such a way that it created a very distinct brand of space. Dessau appealed so much to the Kandinskys that they decided to truly make it home. They applied for naturalization papers and were issued German passports in 1928.
---
5

Dorchester Projects – Theaster Gates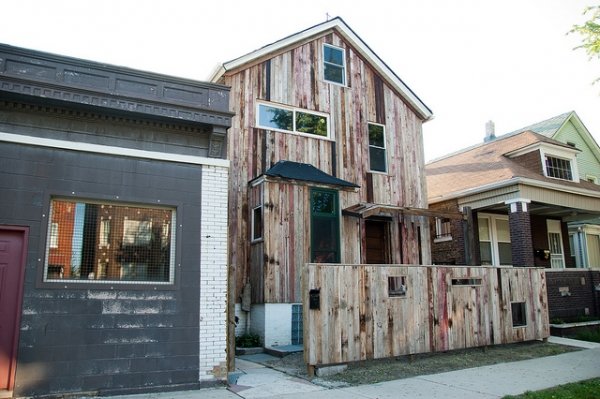 Theaster Gates is a contemporary artist who creates livable spaces out of formerly abandoned buildings. He calls this the Dorchester Projects. The neglected sites on Chicago's South Side are purchased and revamped into vibrant cultural spaces. The Projects began after Gates purchased a former storefront located on South Dorchester Avenue, and created his home, the first experiment. Next he purchased the two-story abandoned house which neighbored his home and restored and revamped the house into a community center, where people can interact and inspire. To construct his projects, he uses repurposed materials which he finds all around the city. The project's success led Gates to purchase another building across the street, which will be restored and designed as a space for artist residencies and film programming.
---
6

The Château Du Clos Lucé (or Simply Clos Lucé) – Da Vinci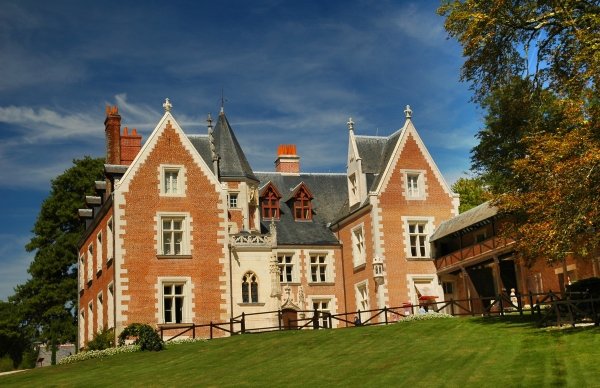 This official residence of Leonardo da Vinci lies in the city of Amboise, France. Da Vinci lived in this small château between 1516 and 1519. France's King Francis I invited the famed Renaissance Man to stay and work in Clos Lucé. The royal Château d'Amboise is connected to Clos Lucé by an underground passageway that runs 500 meters. Da Vinci arrived with not only Sainte Anne and Saint Jean Baptiste underarm, but the Mona Lisa as well. The last three years of the artist's life were spent at the chateau. He died there in May 1519. The Clos Lucé is now a museum which both covers the region's rich history and displays around forty models of the Leonardo's various inventions.
---
7

The Blue House (La Casa Azul) – Frida Kahlo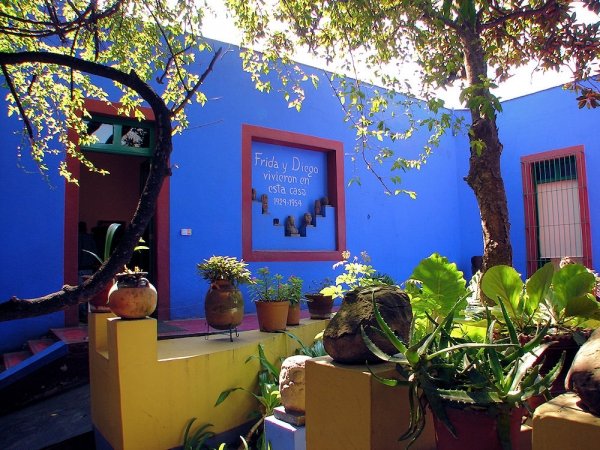 Located in Mexico City, in Coyoacan's Colonia del Carmen neighborhood, Frida Kahlo's birthplace and childhood home is named for the building's cobalt-blue walls. She also lived in this home with her husband, Diego Rivera, for several years, and one of the upper floor's rooms is where she died. The historic house was donated by Rivera in 1958 so that it might be turned into a museum dedicated to Frida and her work. The museum contains some of the artist's collection, as well as her husband's, and includes photographs, personal items, memorabilia, and much more. The contents of the rooms are very much as Kahlo left them.
Ave you ever visited any famous artists' homes or studios? Was it inspirational?
---
Comments
Popular
Related
Recent