If you're thinking of summer vacations you might like to know some of the best beaches for 2013. Be ready, ladies, you are going to be drooling after you've read through this, so I hope you've got some pennies saved so you can visit some of these Gardens of Eden, Paradises on Earth, little Slices of Heaven, Swathes of Tropical Bliss… Here are the best beaches for 2013.
---
1

Cathedral Cove, New Zealand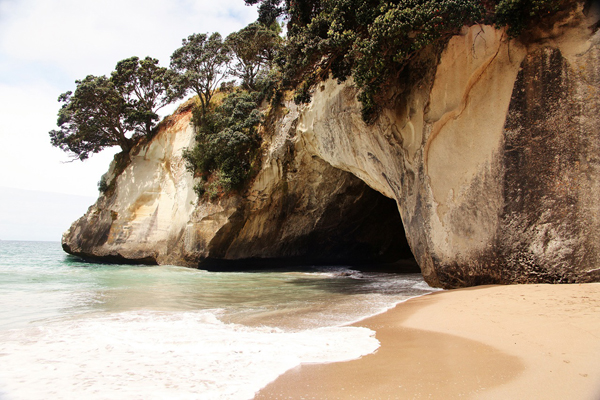 On the North Island of New Zealand, sitting in a marine reserve on the stunning Coromandel Peninsula is gorgeous Cathedral Cove. Known in the Maori language as Te Whanganui-A-Hei, it is named after the large cave that leads through to the neighboring cove and it is not just one of the best beaches for 2013, but any year. The soft sand, sparkling clear blue ocean and Te Hono Rock make this a charm.
---
2

Pasikuda Beach, Sri Lanka

Located on one of the longest stretches of shallow coastline in the world on the central eastern coast of Sri Lanka, Pasikuda Beach is one serious beauty. Finally recovering from the devastation of the 2004 tsunami, visitors are returning to the area to enjoy the delights of this fascinating and extremely hospitable country. Development is controlled somewhat to preserve the charms of this beach beauty.
3

Zambujeira Beach, Portugal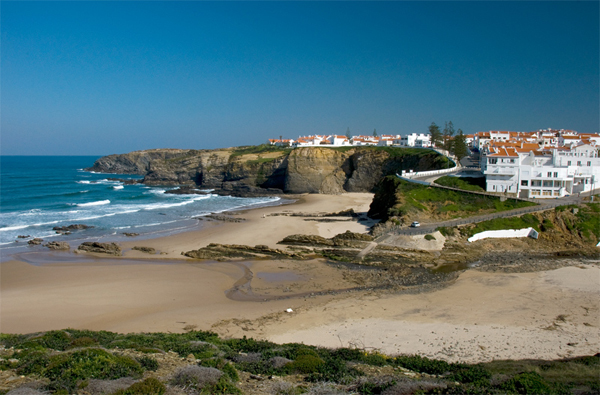 Move over, the well known beaches of The Algarve – Portugal has some lovely beaches on its western coast, an area not so frequented by tourists. The beach at Zambujeira do Mar deserves to be one of the top beaches for 2013. With craggy rocks and golden sand, the typical features of an Atlantic beach, Zambujeira offers the opportunity to explore the true Portugal.
---
4

Eagle Beach, Aruba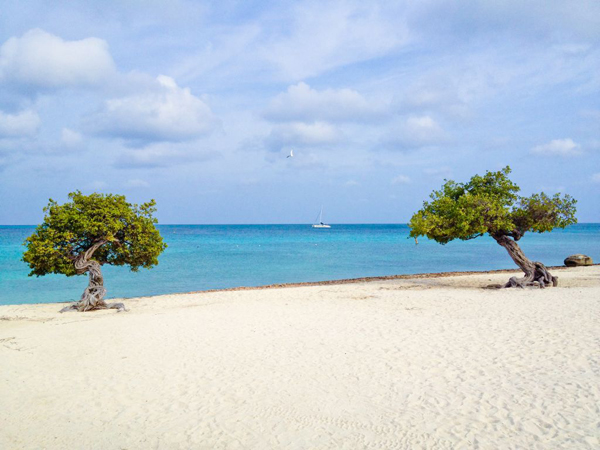 Complete with its unique fofoti trees growing out of the cashmere soft sand, Eagle Beach is regularly cited in "best of" lists and remains one of the top beaches for 2013. Located in Oranjestad, the capital city of Aruba, this is one of two beaches in Aruba that allows nude bathing.
---
5

Kata Beach, Thailand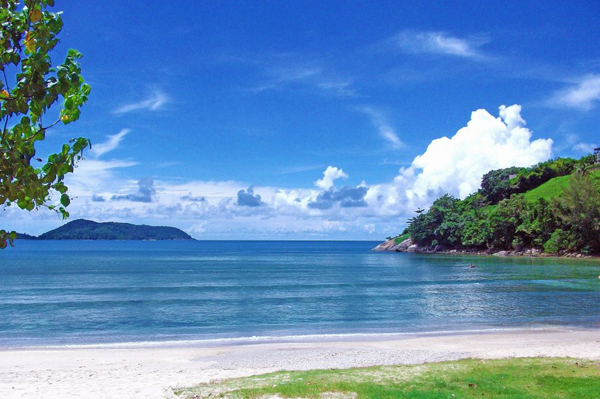 On the southwestern side of the legendary Thai resort of Phuket, Kata Beach is a sweeping stretch of white sand backed by towering lush palms. This is a family-friendly area of Phuket with restaurants and shops and a less-raucous nightlife than other areas. The breaks between May and October make this one of the top beaches in 2013 for surfing.
---
6

Copacabana Beach, Brazil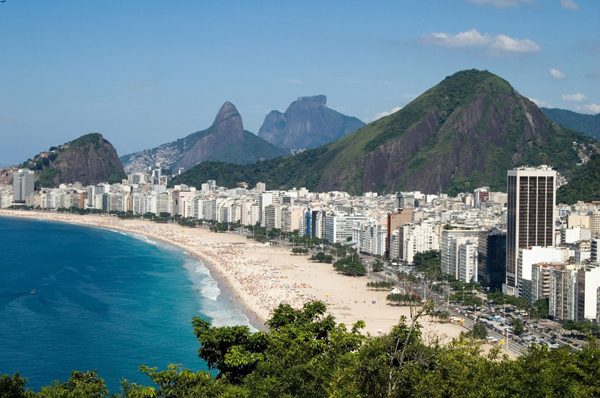 A perennial favorite, Copacabana is one of the top attractions of Brazil's greatest city. Yes, it is incredibly built up and yes, it is very busy on sunny days, but none of that takes away its sheer beauty. Not just a beach – an institution!
---
7

Trunk Bay, Saint John (USVI)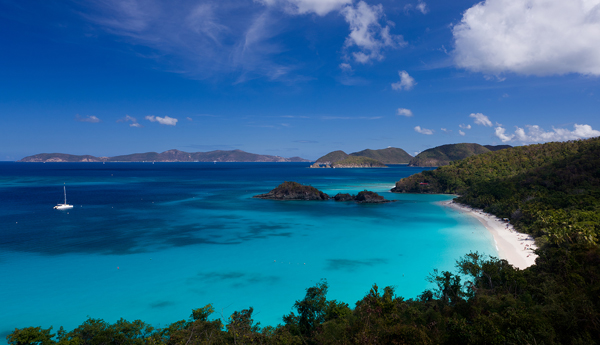 Being named by National Geographic as the most beautiful beach in the world – and who are we to argue – Trunk Bay is a shoe-in for the best beaches for 2013. Sitting in the US Virgin Islands National Park on the island of Saint John, this is surely the picture perfect tropical paradise.
---
8

San Sebastian, Spain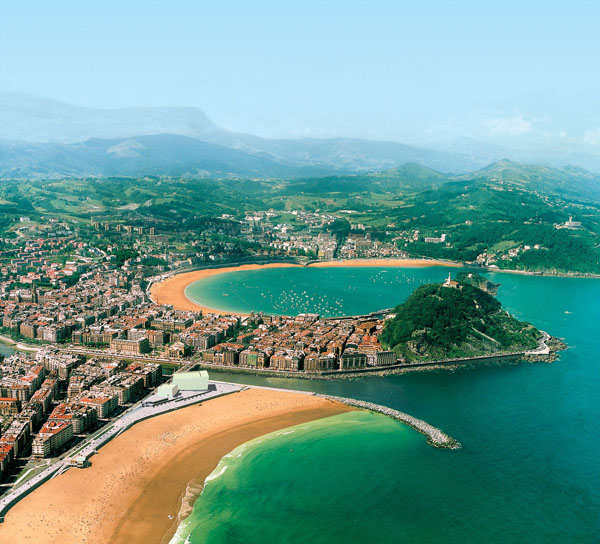 When you think of Spanish beaches, the pueblos blancos of the Costas probably come to mind. There are, however, some fabulous beaches in Northern Spain and San Sebastian in the Basque Country is one of them. Located on the Bay of Biscay, the weather is mild all year round and the beach enjoys a lovely city backdrop of historic buildings.
---
9

Ka'anapali Beach, Hawaii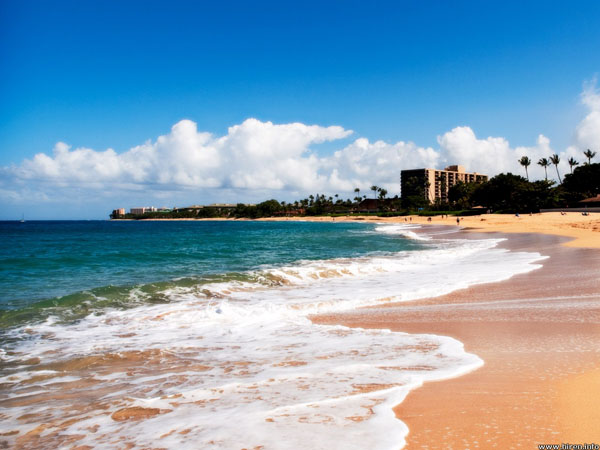 Hawaii has many contenders for 2013's best beaches but I've chosen this peach on Maui. Home to some serious names in the hotel and resort business, and luxury condos, Ka'anapali is a three mile long beach on Maui's western shore. Backed by lush gardens and fringed by the sparkling ocean, this is a veritable Hawaiian playground.
---
10

Matira Beach, Tahiti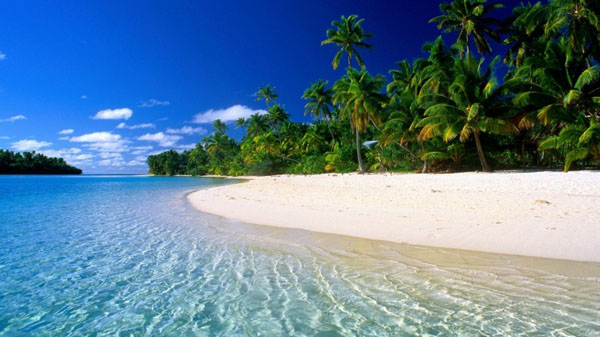 Oh boy! What a choice. All of the beaches on the sumptuously glorious Tahitian island of Bora Bora are equally delicious but most are privately owned – either by hotels, resorts or individuals. The best of the public beaches, however, is Matira. With safe swimming, super soft sands and shade from swaying palm trees, Matira is a small slice of heaven on earth.
---
11

Hirtle's Beach, Canada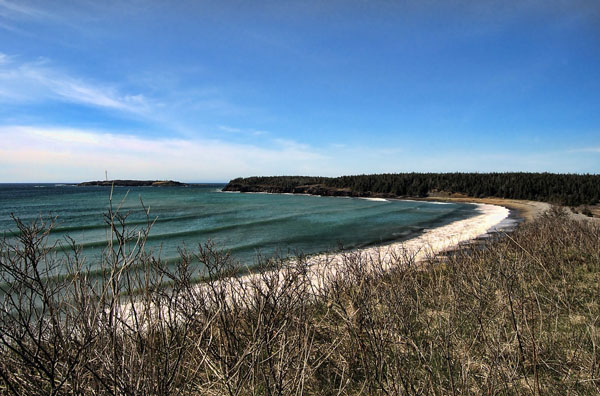 Now, Nova Scotia is certainly not going to leap out at you as a beach destination, but if you like your beaches somewhat wild, rugged and unspoiled, you may well fall in love with Hirtle's Beach. Battered by crashing Atlantic waves in the winter, in the summer and on sunny days, it's a beach bum's delight. Hirtle's Beach is near the village of Kingsburg about 130 kms away from the Nova Scotian capital, Halifax.
---
12

Konnos Bay, Cyprus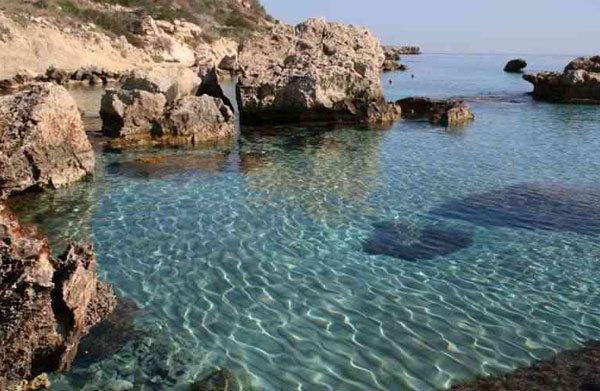 If the 24/7 party flavor of Ayia Napa doesn't appeal, maybe the unassuming but beautiful Konnos Bay will. This beach on Cape Greco, on the southeastern tip of Cyprus, is pristine blue flag rated, sheltered from wind and a dream for bathers and water sports lovers. The impressively dramatic coastline ain't half bad either.
---
13

Rushy Bay, England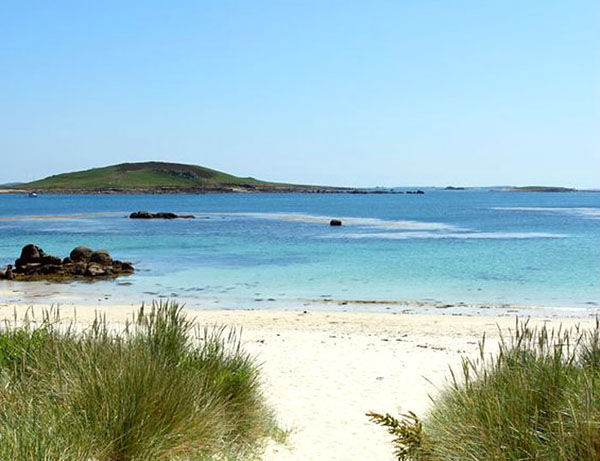 You may never have heard of the Scilly Isles (pronounced silly). This little group of islands lies off the most southwesterly tip of England about 28 miles from the coast of Cornwall. They are characterized by dramatic headlands and rock formations and lovely white sand beaches. Rushy Bay on the island of Bryher is definitely one of the best beaches for 2013 in the UK. Small but perfectly formed, it is overlooked by Samson Hill with its Bronze Age graves and magnificent views of the Archipelago.
---
14

Little Corn Island, Nicaragua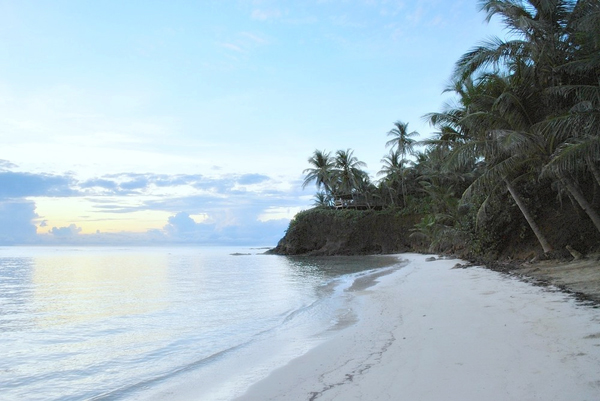 Ok – I'm cheating a little here. There are a number of beaches on Little Corn Island but as they are all equally fabulous and the island is only just over 1 square mile in area I've decided to throw them all into the mix. Wanna make like Robinson Crusoe? This is just the place.
---
15

Koh Tansay, Cambodia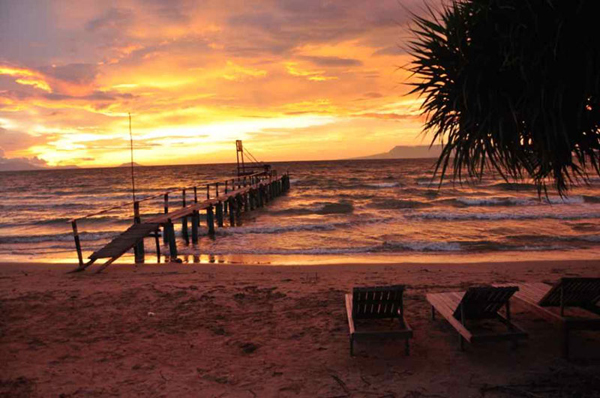 As Cambodia wakes up to the rewards of tourism, some of its best kept secrets are being made known to the world. Koh Tonsay is a small island only reachable with a 30 minute boat ride from the city of Kep and as of yet, its beaches don't really have names. No matter – what's in a name? It's what you find when you get there that matters. And what you get is pristine sands, crystal clear water and stupendous views – especially the sunsets.
---
16

Cape Hatteras, USA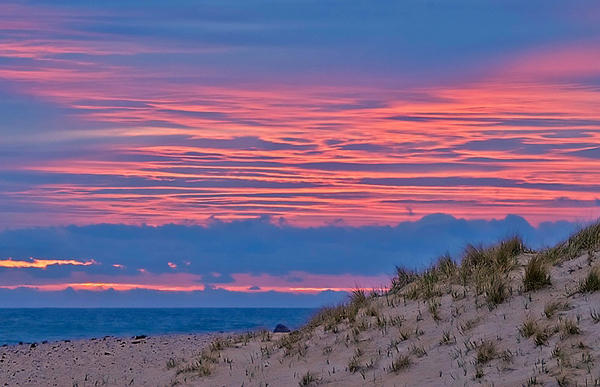 North Carolina is fast racing up the charts of best places to go in the USA so it's only right that it features in the recommendation of best beaches for 2013. Known for its iconic lighthouse, this huge ribbon of golden sand is becoming synonymous with excellence for water and wind sports as well as its pure natural beauty.
---
17

Sanur Beach, Bali

With breathtaking views that spoil your imagination, Sanur is one of the most beautiful beaches on the Indonesian island of Bali. It's hard to believe that technically this is a city beach, but thanks to tight control on development the Banjar community has retained the village feel here. It's one of the leafiest, greenest beaches on the south of the island, and a wonderful place from which to discover Bali – the Land of the Gods.
---
18

Praia Formosa, the Azores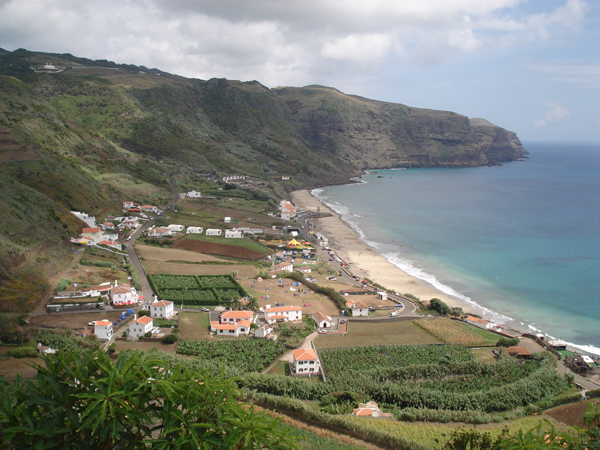 I think for this one, the picture paints a thousand words. Praia Formosa is in the Albergaria parish on Santa Maria Island in the Azores. Sitting in the mid Atlantic, one thing you won't have to contend with in this wondrous archipelago is crowds. One of the few white sand beaches in the islands, Praia Formosa is a true diamond nestling amid wild, wooded landscapes and nature reserves. Must try a local custard tart along with your cocktail.
---
19

Corralejo Beach, Fuerteventura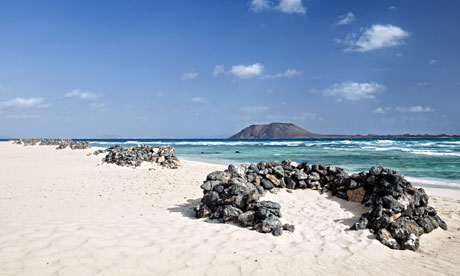 You may be wondering why the picture is of some stone circles on a gorgeous beach. This is Corralejo on the Canary Island of Fuerteventura. The circles serve two purposes: – one as shelter from the wind – the Atlantic breezes make for fantastic surfboarding and kiting, and two – for some privacy to the naturists who love this beach.
---
20

Nungwi Beach, Tanzania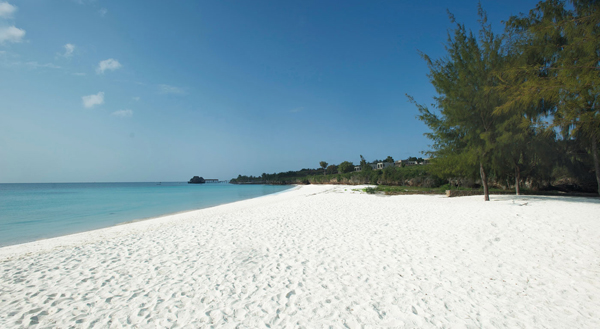 No list of the best beaches for 2013 would be complete without representation from Africa. More associated with safaris across the sweeping Serengeti, Tanzania also has some amazing coastline and fabulous beaches and is also home to Zanzibar – aka The Spice Islands. One of the premier ones is Nungwi, where the sand is so white you can be forgiven for thinking it is snow that is slowly melting into the turquoise ocean.
Do you have beach envy yet? I had so much fun picking out the top beaches for 2013. Have you a favorite among my choices, or maybe you've got your own suggestion?
---
Comments
Popular
Related
Recent