Disabled travel has been made an awful lot easier as the world has become more aware of the challenges non-able body people face in enjoying days out and vacations. Travelling for disabled people is not always the easiest thing as not everywhere has adequate facilities for disabled people despite there being a whole slew of legislation to try and ensure accessibility. The issue of disabled travel has also been made less hassle since the Internet has given us fingertip access to a mass of info. Planning and organizing disabled travel should now be as simple as for able-bodied trips. Here are 7 Extremely Useful Websites for Disabled Travelers:
---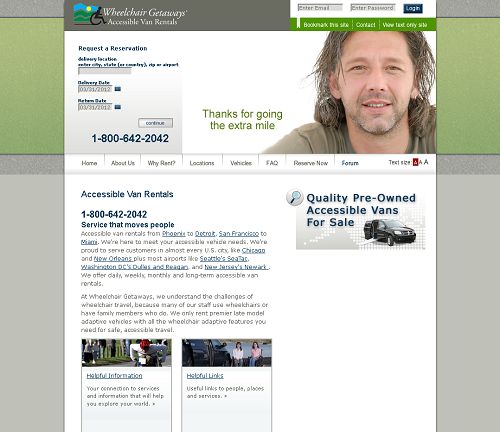 One of the hardest aspects of disabled travel is transport. Public transport is often not the most convenient method of travel as they either won't have any facilities for disabled people or they will have facilities which are sorely inadequate. This website will provide a list of the very best vans for wheelchair users at discount prices.
---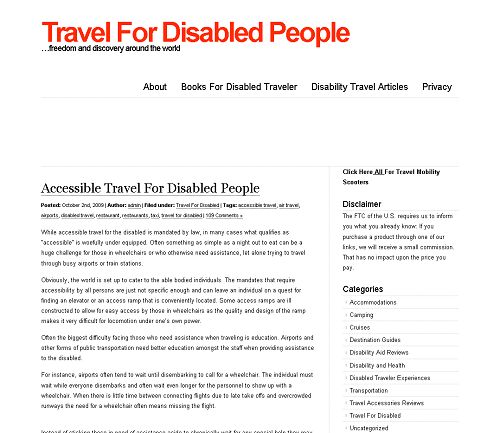 This is the site to go to if you want guides on disabled travel in general. They have lots of guides which will cover any subject anywhere in the world, as they believe that travelling for disabled people should have as few restrictions as possible. For any general guides, this is the site for you.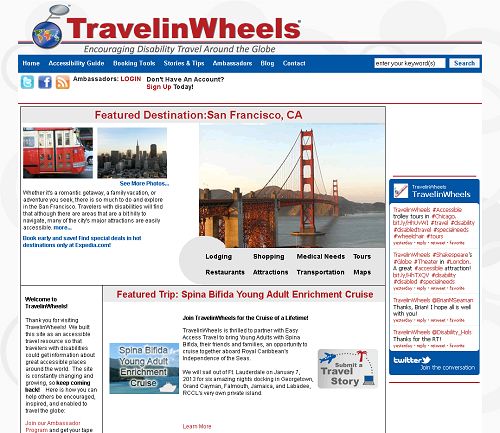 Users who go to this website will find something a little different here. This is because it's actually run by a community of disabled travelers. Granted, some locations may be lacking in some aspects because the amount of information for each destination is largely based on how many community members have traveled there, but for the more popular destinations it's perfect no matter whether you, or someone you know, is blind, deaf, or a wheelchair user.
---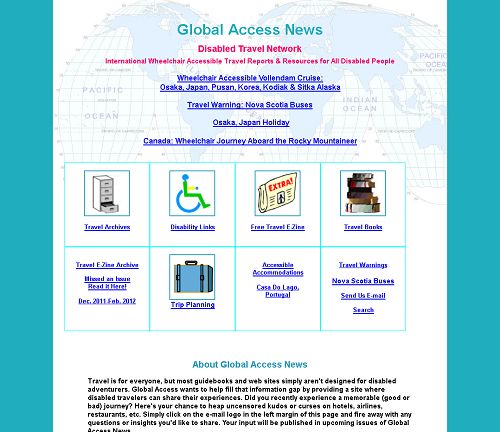 For the most relevant information at the most relevant time this is the place to go for disabled travel reports. Of course, this isn't the only thing they offer because they also have a free e-zine which has the best travel tips for disabled travelers all around the world.
---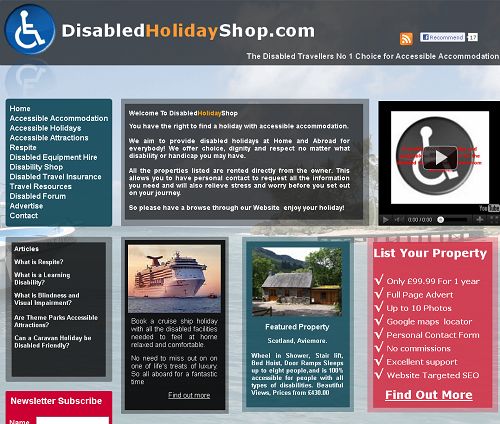 Travelling for disabled people can be difficult in some countries because there are so many hotels, motels, and hostels which simply won't have the facilities to effectively take care of disabled people. This website provides a comprehensive list of places which have the facilities necessary to make a disabled person's visit as trouble-free as possible. This way there won't be any nasty surprises when you turn up at the hotel only to find that there's no way to get a wheelchair up the stairs.
---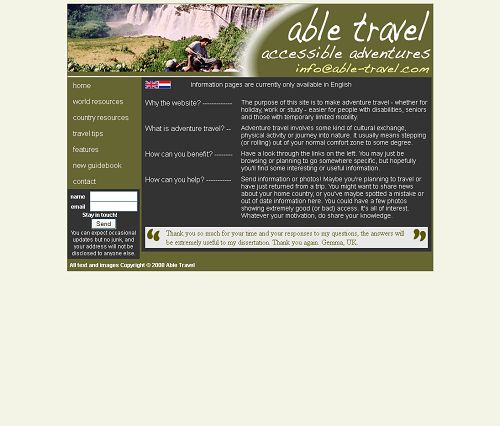 If you're disabled then a nice, relaxing holiday in the sun can be the perfect way to unwind, but what if you want to experience the thrills and spills of adventure holidays? Many people would tell you that this isn't possible, but this website begs to differ. It provides updated and comprehensive information about the many places all around the world where disabled people can enjoy adventure holidays.
---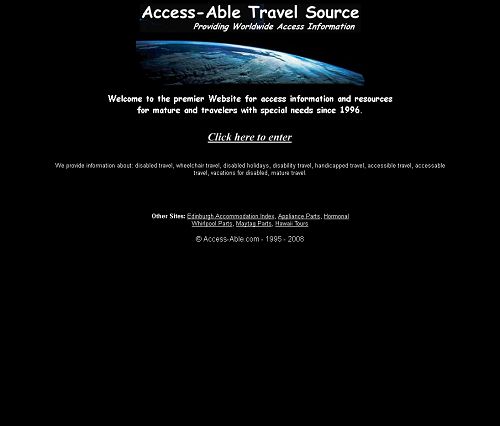 Access Able is one of the oldest websites on this list as it was first launched in 1996, and it deserves a spot because it has clearly had some success or it wouldn't have lasted so long. Taking a quick look at this website will reveal the fact that travelling for disabled people is not as difficult as many people make it out to be. The guides on this website present a list of targeted tips for the disabled traveler.
Travelling for disabled people is not as difficult as it seems when you look at just some of the guides available on these websites. Ok, there's no denying that disabled travel is more difficult than conventional travel, but with these guides everything can be made a whole lot easier. These extremely useful websites for disabled travelers should provide you with a starting point for some great vacations and days out.
Top Image Source: thedisabledshop.com
---
Popular
Related
Recent