Packing for vacation can be tricky, especially if you're picking wardrobe items for a tropical getaway. Your wooden wedges look amazing with a flouncy white sundress, but they are bulky and you only have so much room in your suitcase… le sigh. And, while you'll likely lounge about soaking up the uninterrupted sun rays (piña in hand), tropical weather can also be fickle. Depending on what time of the year you're traveling, there's always a chance you'll get some rain in the tropics, so you want to plan accordingly. Packing a ton of clothes may seem like a smart way to avoid the woes of unexpected weather, but bulky luggage puts a serious damper on the "relaxation" you're meant to have on holiday, especially if you're schlepping it through connecting flights. Here are a few of my go-to wardrobe items for a tropical getaway that will ensure your vacation style is on-trend and prepared for whatever the tide may bring.
Table of contents:
1

Lightweight Kaftan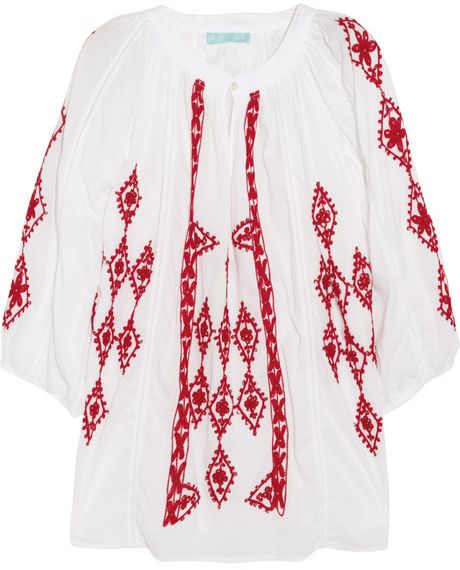 net-a-porter.com
A white cotton embroidered kaftan is at the top of my list of must-have wardrobe items for a tropical getaway. I live in my swimsuit on tropical vacations, but I always like to cover up with something light, especially if the mood strikes me to shop around town in between tanning sessions. This lightweight kaftan has a cool embroidered pattern around the neck that looks amazing with just about any color bathing suit. Plus it's short enough to double as a shirt that you can wear with jean shorts on another day.
2

Brightly Colored Bikinis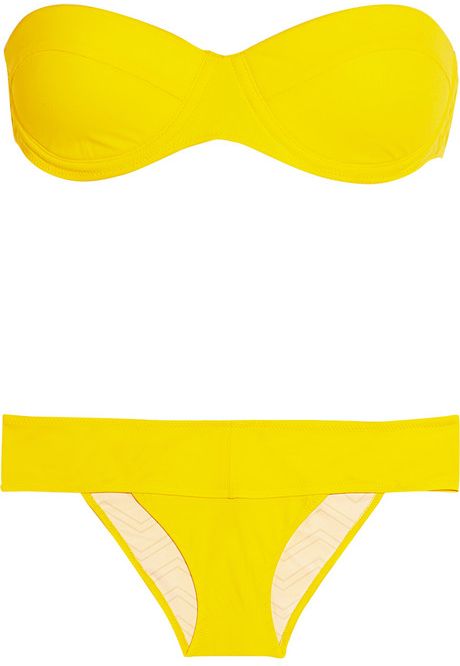 net-a-porter.com
I love my black bikini as much as the next girl, but for a tropical getaway, I'm partial to bright colors. The lighter the color, the more tan your skin will look. For minimizing tan lines, I like to bring a two-piece suit that has detachable straps and can comfortably be worn strapless. Whether it's a solid bright color or a fun whimsical print, you'll be set for tanning on the sand or riding the waves.
3

Floppy Hat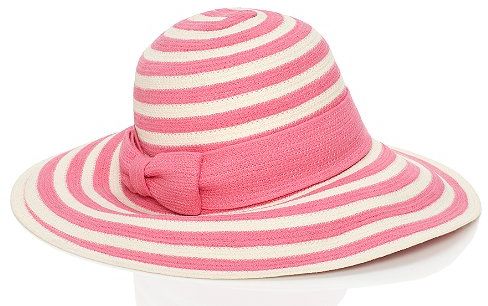 katespade.com
Fashionable and functional, floppy hats are a must anytime you're headed south of the equator. Channel your inner Audrey Hepburn while you keep your skin shaded from the sun with a straw or woven wide brim hat. While you don't have to commit to a wide brim, choose a hat that can easily be folded into a suitcase and reshaped for use on your vacation.
4

Easy Breezy Sundresses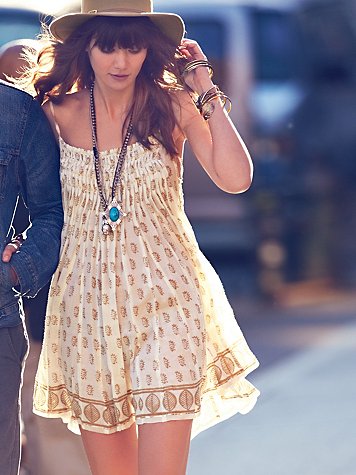 freepeople.com
Ok, we know your booty looks great in that skintight bodycon dress, but it's highly unlikely you are going to want to fuss with it should a sunburn arise on your first day. Opt instead for soft and sexy sundresses in a fabric that won't show the wrinkles (who really wants to iron on their vacation?). Think ethereal like this Free People number in a soft color that can double as a cover up another day.
5

Strappy Sandals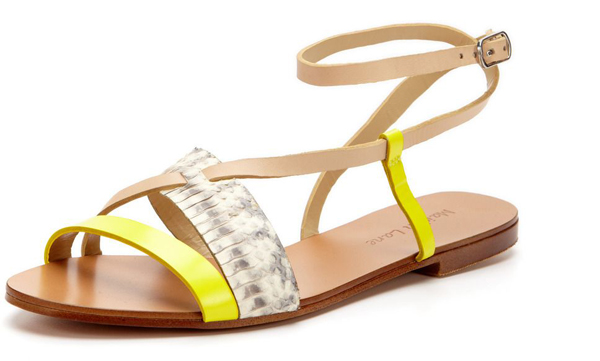 gilt.com
Let's be honest, your 5-inch stilettos are going to take up some prime real estate in your suitcase. Ditch your heels in favor of effortlessly chic dressy sandals that can be worn with shorts and a bathing suit top in the daytime as well as a sundress at night for dinner. For use with multiple outfits, go for a tan or neutral color leather that works with dark, light or bright tones.
6

Printed Shorts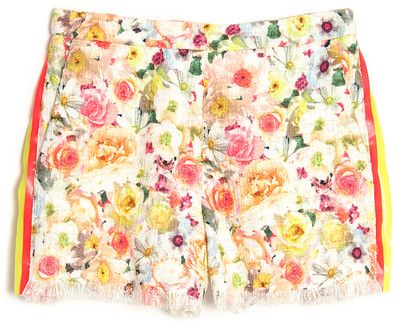 polyvore.com
Floral and novelty prints are high on my fashion agenda this year. Since you'll likely be taking a lot of pictures on your vacation, change up your routine uniform with vibrant floral print denim shorts to match your bikini. You'd be surprised how much it makes a difference in an otherwise simple outfit.
7

Limited Jewelry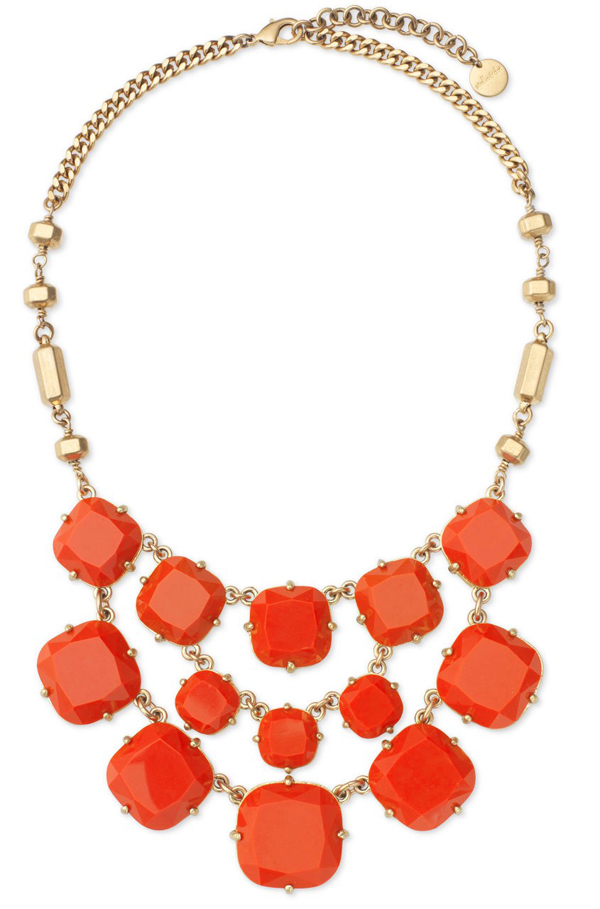 shop.stelladot.com
When it comes to wearing jewelry on vacation, I always recommend keeping it simple. Pick one or two light and colorful statement necklaces to wear with dresses at night. Don't overload your luggage with bangles and layers of necklaces. It ends up killing the simplicity of vacation style. You can always throw a tropical flower in your hair for extra flair!
8

Beach Tote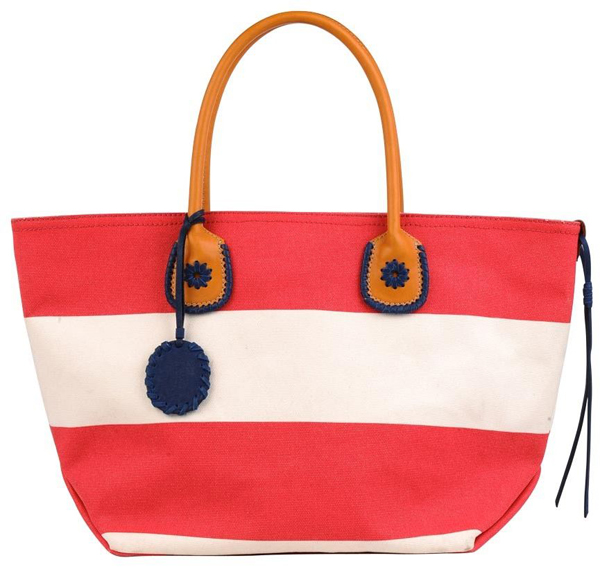 simplysoles.com
Limit yourself to 2 bags while you're traveling; one tote and one clutch or cross body that can be converted into a clutch. Rather than stuff your beach tote into your suitcase, use it as your carry on. You can also use the clutch or smaller bag to tote your cosmetics, jewelry or toiletries on the plane.
9

Lightweight Jacket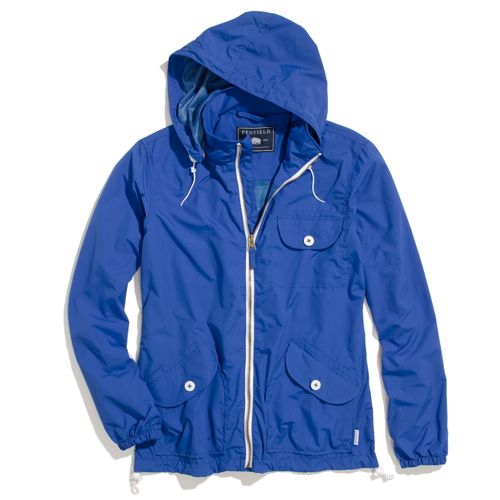 madewell.com
A little rain never hurt anyone, but if you should find yourself caught in a tropical storm with only white tanks and jersey knits in your suitcase, it could be a problem. It's not likely you will have an Old Navy store the next island over, so be prepared. The rain will likely be combined with humidity, so you don't want anything bulky or thick. Choose a lightweight, water-resistant jacket in nylon, preferably with a hood like this Madewell style. It can double as workout wear and you can wear it on the plane ride as it tends to get chilly up in the air.
10

Cotton Tanks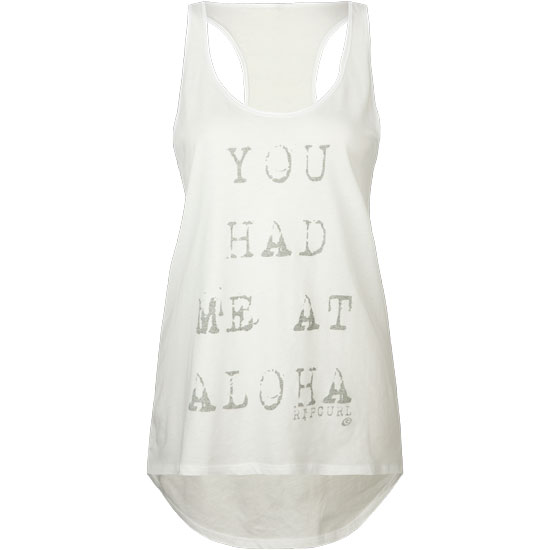 tillys.com
Cotton tank tops are a must for any trip, but especially for vacationing in the tropics. Longer loose tanks are perfect for layering, don't take up a lot of room in your suitcase, and they're super cozy with shorts. For a little added beach chic, knot your tank in the front and wear it as a cover up with your bikini.
Packing the right items for a tropical getaway can make or break your vacation. There's a delicate balance between subtle island trend-setter and over-the-top Bahama mama. What are your go to items for a tropical vacation?
Please rate this article