There are way more things to do in Tibet than view temples and search for spiritual wellness - although of course that's one of the main reasons people travel to the stunning Himalayan country. Tibet is mystical and enigmatic and the scenery is simply breathtaking. It would be quite easy to emulate Brad Pitt's movie and spend 7 years here, but few of us can dream of that luxury, so here are things to do in Tibet in 7 days.
---
1

Potala Palace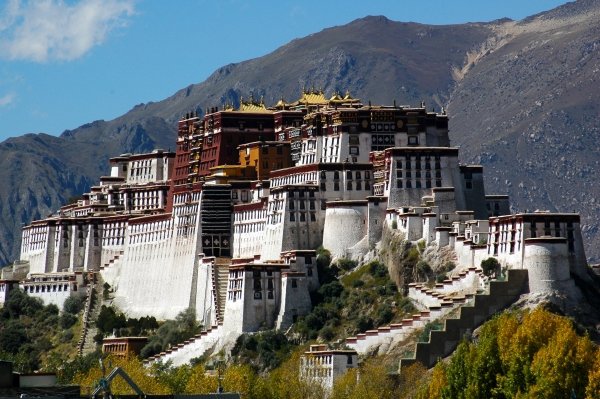 The highest palace in the world can be found in Tibet. Located on the Red Hill of Lhasa, in the Middle Beijing Road, Potala Palace is one of the most renowned architectural wonders of the world. View the palace at dawn from Chakpori Hill and watch the spectacular light from the sunrise over the mountains and the Potala Palace. If you're a photographer, you will not get a better shot of the palace and the surrounding mountains than from this unobstructed elevation. View the palace at night from Tibet Peaceful Liberation Square, when the Potala Palace is alight in the falling darkness. There are even traditional Chinese dances performed regularly at this time in the square. However, whatever time of day you visit, Potala Palace is rich with Tibetan history, culture, art and religion, making the Palace one of the most unforgettable things to do in Tibet.
---
2

Jokhang Temple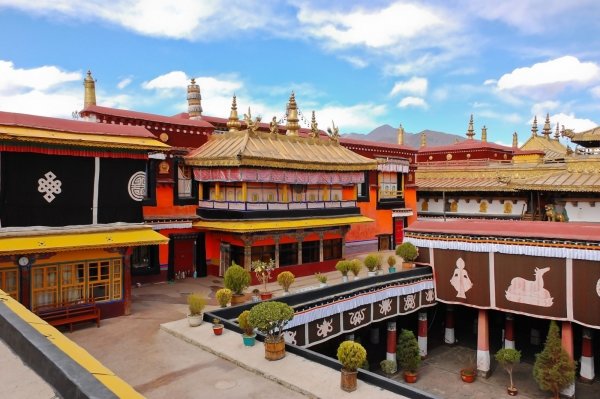 As the spiritual heart of Tibet, Jokhang Temple is a must on your Tibetan bucket list. Tibetan pilgrims from all over the province, near or far, make their way to this temple to worship in the holiest destination of Tibetan Buddhist tradition. Located in old town Lhasa, Jokhang Temple was built by King Songtsan Gambo, Nepalese Princess Bhrikuti, and the Tang Princess Wencheng in the 7th century. This combination of financiers contributes to its architectural style, which is clearly a fused influenced of Nepalese, Tibetan, Han and Indian design.
---
3

Mt. Everest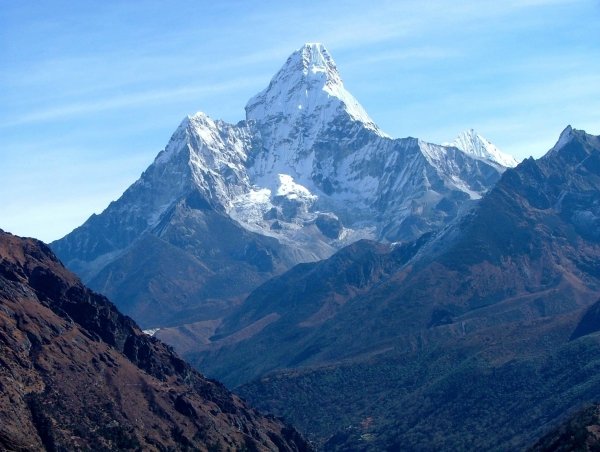 At 29,028 feet, Mt. Everest is not for the faint of heart. The world's highest peak is a Mecca for mountain climbers; although, even if you're not a climber, seeing the majestic Mt. Everest is a surefire must on the things to do in Tibet. The Tibetan name for Everest is Mount Quomolangma, which means Goddess Third, quite suitable as it is a holy and sacred mountain for climbers. Build up your lungs before trekking to Everest Base Camp to take in the breathtaking view. You can also visit Rongbuk Monastery, the world's highest temple, at the foot of the peak.
---
4

Mt. Kailash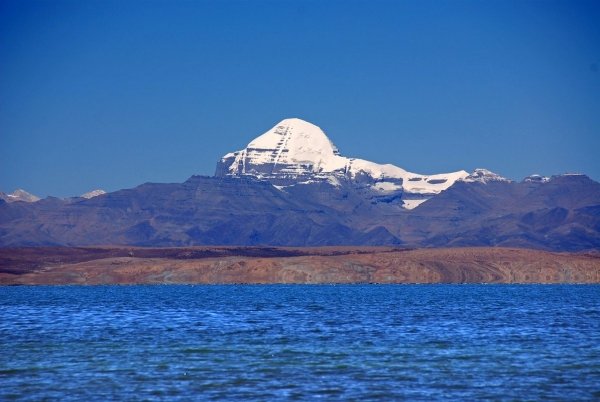 At 22,028 feet, Mt. Kailash means "Treasure or Saint of Snow Mountain"; the name was inspired by the year-round mainstay of snow on its peak, as well as for its religious connections. Kailash is one of the most sacred mountains of Tibet, and every year, thousands of pilgrims of various faiths journey to the mountain. Though the length and terrain make the journey difficult, it is well worth the struggle, as one loop is said to atone for a lifetime's worth of sins, and ten loops around the mountain base will prevent eternal damnation during 500 years of a soul's reincarnations. Though perhaps impossible to accomplish in a single lifetime, a hundred circles will make you one with Buddha...thank Buddha we've got more than a single lifetime to make the rounds.
---
5

Barkhor Street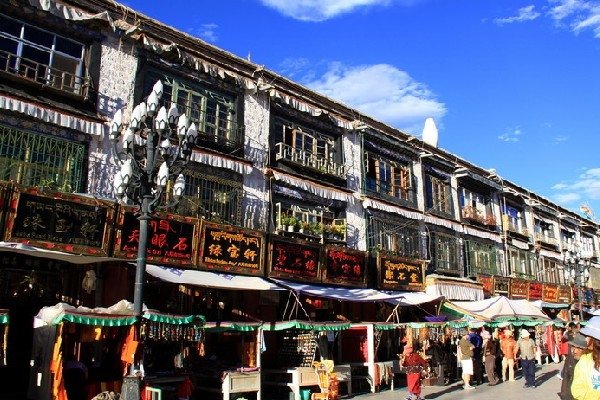 Not to be confused with Sherlock Holmes' "Baker Street," strolling Barkhor Street is a must in the list of things to do in Tibet. Wrapping the Jokhang Temple, Barkhor Street is intro 101 to Tibetan culture, religion, economy, and arts, as it serves as both a trading and religious center for Tibet. Here you can stock up on your souvenirs of local folk art, handicrafts, prayer wheels, Tibetan daily goods, traditional musical instruments, masks, gold, silver, what have you. If you're looking for some Tibetan keepsake, this is the place to find it. If you're looking for the detective schooled in the science of deduction, you're likely to deduce that he's elsewhere.
---
6

Samye Monastery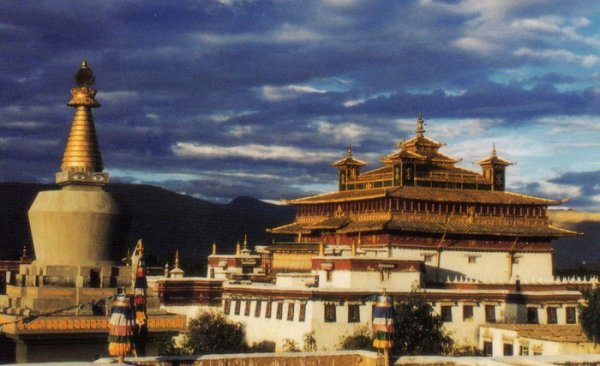 With over a thousand-year-long history, Samye Monastery was constructed during the 8th century, in the midst of the Trisong Detsen's reign. Samye Monastery lays claim to being the very first monastery in Tibet to feature Buddhist monks and laws. As the largest monastery in existence during the Tubo Period, Samye is also where the famous doctrine debate between ancient inland Buddhism and Indian Buddhism occurred.
---
7

Norbulingka Park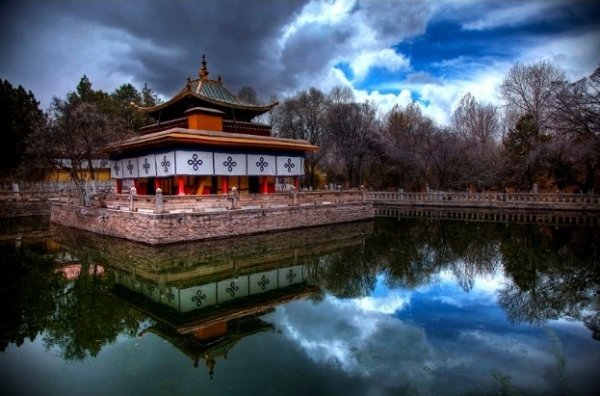 As the Dalai Lama's "summer palace," Norbulingka Park covers around 360,000 square meters, consists of 374 rooms, and is the biggest man-made garden in Tibet. Built in the 1740s by the Qing magistrate, Norbulingka was later used as the residence for the Dalai Lama and is where they would debate political issues and hold elaborate festivals. Norbulingka Park is now open to the public and is a beautiful place to spend a meditative afternoon.
Temples, monasteries, mountain scenery, humble people and a gentle and spiritual culture – what isn't there to love about Tibet? Is it on your wish list of places to go?
More
---
Comments
Popular
Recent