Cancun is one of the hottest party spots on the planet. Spend the day on stunning beaches and then dance the night away in some of the best nightspots anywhere. Here's a pick of some of the best nightclubs in Cancun:
---
1

La Vaquita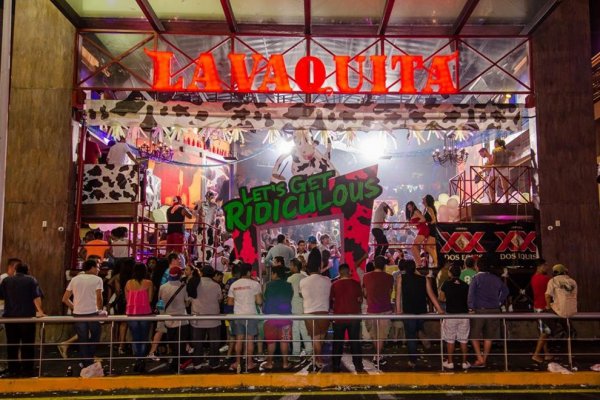 La Vaquita, or the Little Cow, is one of the newest and best clubs in Cancun. Sitting proudly in the middle of the city's Party Center on Boulevard Kukulcan, the open air bar and nightclub boasts a strong red, black and cow print theme and offers some of the best cocktails and go-go dancers that the city possesses.
---
2

Congo Bar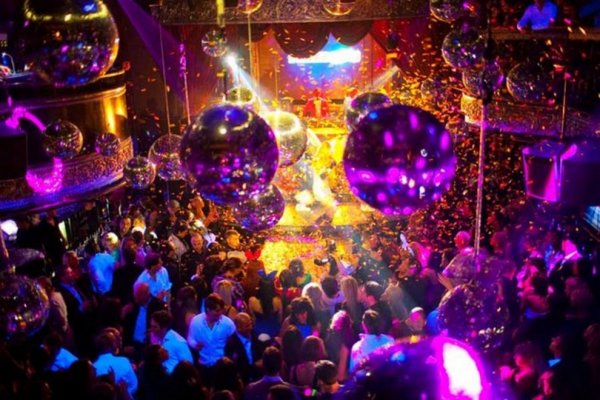 The Congo Bar is a small, laid back open air bar in the middle of Cancun's Party Center that is popular with locals and tourists alike. Compared to some of the larger venues, the drink prices at Congo Bar are great and you can dance the night away with go-go dancers and shot girls who like a strong burst of confetti every now and then!
3

Coco Bongo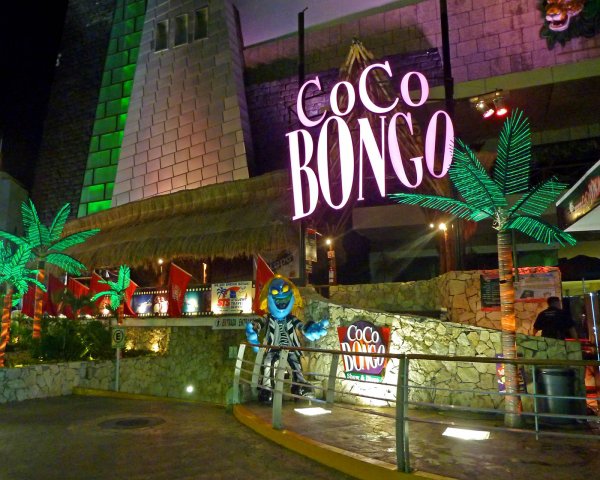 Coco Bongo is arguably Cancun's most popular night time venue and has been the featured on any number of travel programs over the years. The club is renowned for its wacky performances throughout the evening, with iconic features like Spider-man, Beetlejuice and even the best Michael Jackson impersonators making appearances. The bartenders have just as much fun as the party goers at Coco Bongo!
---
4

Palazzo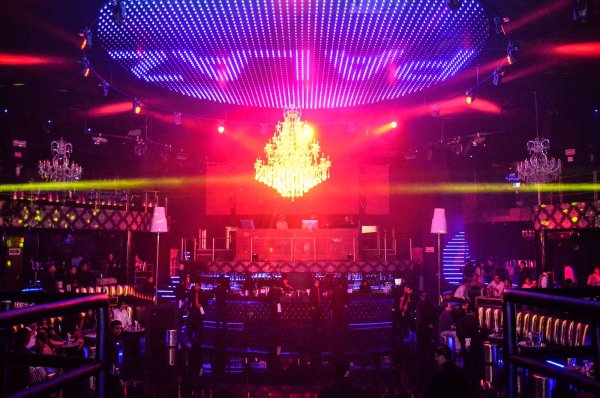 Palazzo is one of the newer clubs on the Cancun scene, but that doesn't mean it can't compete with the more established venues for the title of best club in the city. After receiving a glamorous makeover, Palazzo is now one of the best places to spend the evening, with delicious drinks and plenty of dance floor space to bring out your very best moves.
---
5

Senor Frogs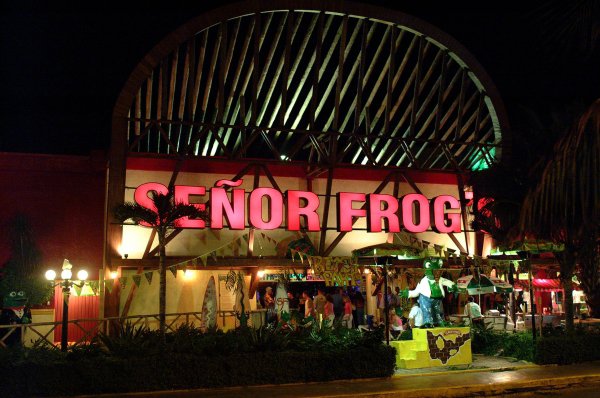 Fun is most definitely the word that comes to mind when trying to describe the atmosphere at Senor Frogs. The open air vibe and saw dust on the floor mean that you can have a relaxed and pretension free evening full of conga lines and confetti. This place is even child friendly and offers 'virgin' style versions of all their most famous cocktails, meaning your younger ones can have just as much fun as you.
---
6

Karamba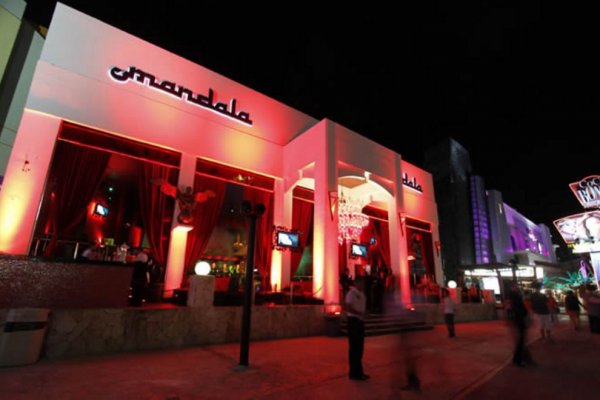 Known as Cancun's oldest and most famous gay dance club, Karamba recently underwent huge renovation and its new high ceilings give it an airy, almost open feel. If you are looking for some camp fun then look no further, as Karamba offers drag shows, go-go boys, karaoke and most importantly regular two for one drink specials! Don't let the gay tag fool you; Karamba is welcoming of all genders and orientations.
---
7

Dady'O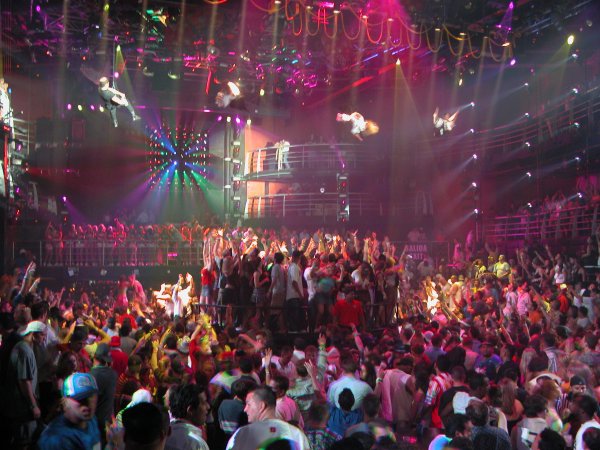 With an exterior that looks like it has been carved out of a huge rock, Dady'O is certainly one of the most attention grabbing night time venues in Cancun. The clubs entrance looks like a fun underground tunnel and once inside the club resembles something from a super slick Bond film set inside a cave. With a large dance floor in the middle of the room and plenty of chairs and tables surrounding it, both those who want to chance and those who just want to chill out will have a great time at Dady'O, and the venue often attracts big names of the music and DJ-ing world who love to perform for live crowds.
Are you heading to Cancun this year? Or did you go for Spring Break? Any clubs you would recommend?
---
Popular
Related
Recent