There are a number of crazy festivals that take place all around the world. Some of the most bizarre festivals involve throwing things. Yep, that's right. Throwing things. From tomatoes to flour to plain old water, there are a range of throwing festivals that people take part in each year. Have you got a mean pitcher's arm? Then check out these crazy festivals where you throw things.
1

La Tomatina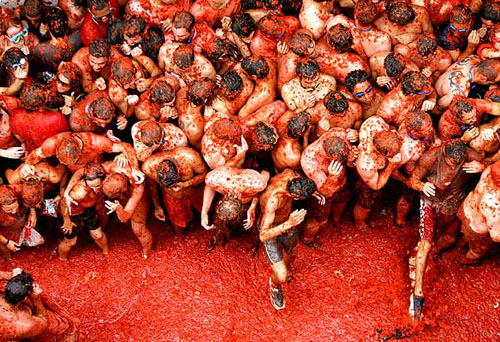 As far as crazy festivals go, La Tomatina is probably one of the most well known. This event takes place on the last Wednesday of August in Bunol, Spain. It's one of the largest throwing festivals in the world and regularly attracts crowds in the tens of thousands. So what do you throw, exactly? Tomatoes. You get to throw lots and lots of tomatoes at friends and complete strangers. Just for fun.
2

The Battle of the Oranges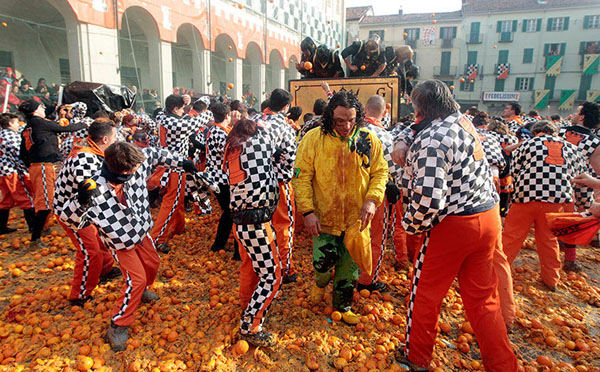 This orange throwing festival takes place in Ivrea, Italy. The competition is team based and can get pretty intense. If you want to be able to throw oranges, however, you have to enlist in one of the local teams. Tourists and spectators aren't actually allowed to throw oranges and if you don't want oranges thrown at you then you're also supposed to wear a red hat.
3

Gulal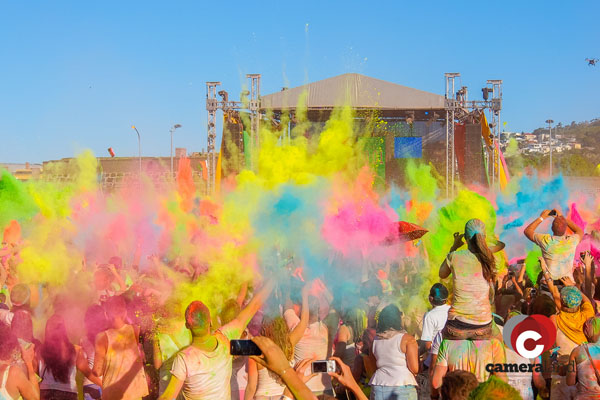 The Gulal throwing festival takes place in India as part of Holi festival. It involves throwing brightly coloured powder into the air. As a result, participants end up covered in a rainbow of colours. If you've ever seen photos from this event, they are nothing short of incredible.
4

Songkran Festival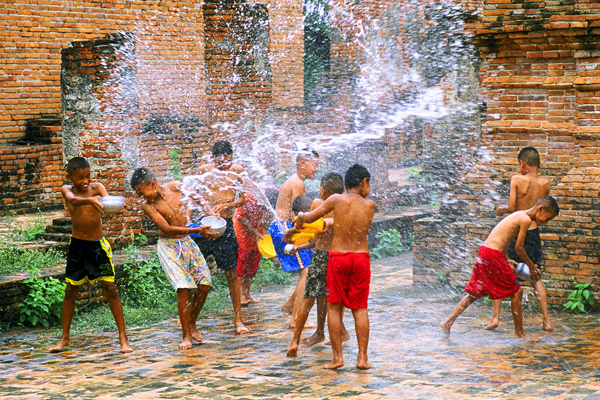 The Songkran Festival takes place throughout Thailand from 13 to 16 April. The festival celebrates the Lunar New Year in Thailand and the most obvious celebration involves the throwing of water. While there are more solemn and traditional ceremonies that take place, it usually ends up as a water throwing free-for-all. This festival takes place during the peak of the hot season so it's also a chance for people to, quite literally, cool off.
5

Els Enfarinats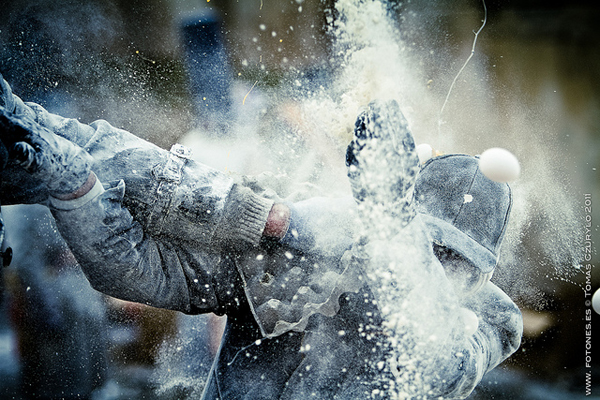 This throwing festival takes place in the town of Ibi in Alicante, Spain. The festival takes place every year on 28 December and kicks off with opposing groups wearing military costumes throwing flour and eggs at each other. Eventually fire crackers come into the mix as well. During the festival, new fictional laws can be made and villagers fined for breaking them. All the money collected is then donated to charity.
6

La Raima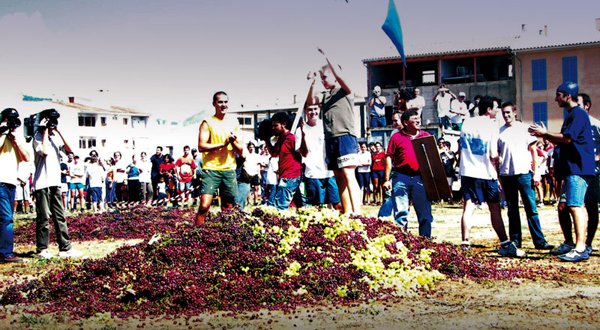 I'm starting to think that Spanish people just really, really like throwing things at each other. Not content with tomatoes and flour, this festival involves throwing grapes at each other. La Raima takes place on the weekend of the last Friday in August in La Pobla del Duc, Spain. At around midday, trucks dump tonnes of grapes in the town centre. It doesn't take a genius to figure out what happens next!
7

Tunarama Festival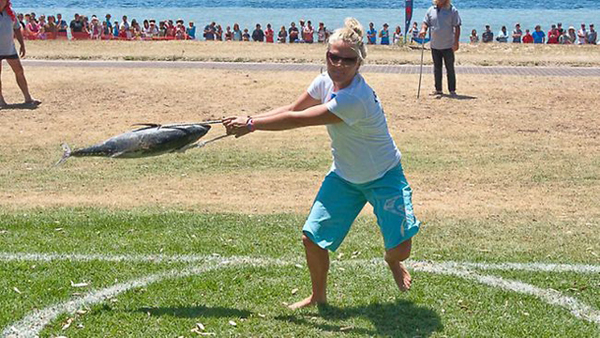 This festival takes place in Port Lincoln, Australia in late January and involves throwing tuna. Luckily though, the aim of the game is to see who can throw their tuna the farthest, and doesn't involve throwing fish at each other! And what do you get if you throw your tuna the farthest? The title of Tuna Toss World Champion, of course!
These are just some crazy throwing festivals you could take part in if you ever find yourself travelling through these locations. Many of them (especially the European ones) are basically just giant food fights, so be ready to get down and dirty! Would you ever take part in any of these throwing festivals?