7 Convincing Reasons to Visit Cumberland Island ...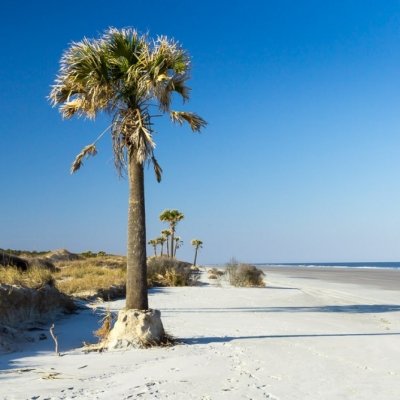 Before you start wondering about the reasons to visit Cumberland Island, you may be asking where on Earth IS Cumberland Island? Well, there's a story in itself. Cumberland Island is a barrier island and is off the coast of Georgia. As well as being the biggest US barrier island, it also marks the westernmost point of shoreline on the Atlantic Ocean in the US. With an area of just 56.25 square miles, you may be wondering just how many reasons to visit Cumberland Island there can be. Hop on the ferry at St. Mary's and find out!
One of the most compelling reasons to visit Cumberland Island is the history, parts of which are still visible. Most prominent of these monuments to the opulent lifestyle once present on the island is site of the Dungeness Ruins. The ruins are the remains of a large mansion built in 1884 by Thomas Carnegie and his wife Lucy, on the site of an even older mansion, built in 1783 by the Revolutionary War hero Nathanael Greene. The mansion burned in 1959. The house comprises a part of the Dungeness Historical District, which includes outbuildings, servant's quarters, cisterns, and other structures, including the Tabby House, a house built for Nathanael Greene's widow, Catherine. Plum Orchard Mansion, a home built by Lucy Carnegie for her son George, the mansion sits intact and has been beautifully restored. Be sure to visit the first African church, a tiny building with pews to support only about 20 or so people.
{{#comments_count}} Show Commnents ({{comments_count}}) {{/comments_count}}