For me, outfits for long haul trips should be comfortably stylish - a wonderful interplay between comfort and style that gives enough room to maneuver through a journey that can last as long as 15 hours in a cramped car seat. I have been traveling a lot this year (the longest one was a 12 hour direct flight from Guangzhou, China to Los Angeles, California) with the twins and my husband. Flying and driving for more than 12 hours taught me that outfits for long haul trips should not be taken for granted. Here are my top picks from H&M:
1

Ballet Flats

I love ballet flats because they are comfortable and so much easier to remove, especially when you are in an airport that requires you to take off your shoes. Ballet flats are the perfect footwear for your outfits for long haul trips because they are kind to your tootsies. I picked the red pair to channel the Dorothy in me, like I am following the Yellow Brick Road.
2

No-Button Cardigan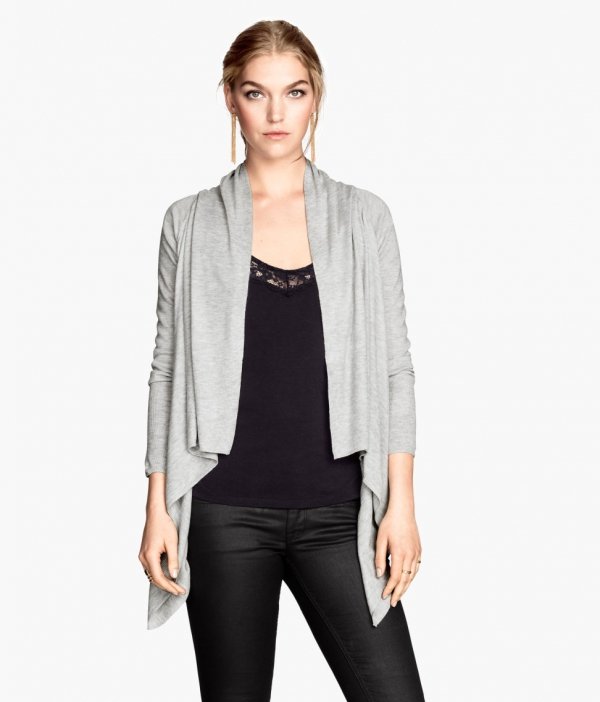 I love cardigans; I'll wear them during the winter if I can. This one is just the perfect combination of style and comfort. I love its shawl collar and its draped front. I had one cardigan that looks like this one that brought me from the airport straight to the conference room (thanks to delayed flight). I felt just fine knowing that I didn't look like "Messy Bessy" who just endured an eight-hour flight plus a four-hour layover.
3

Jersey Shirt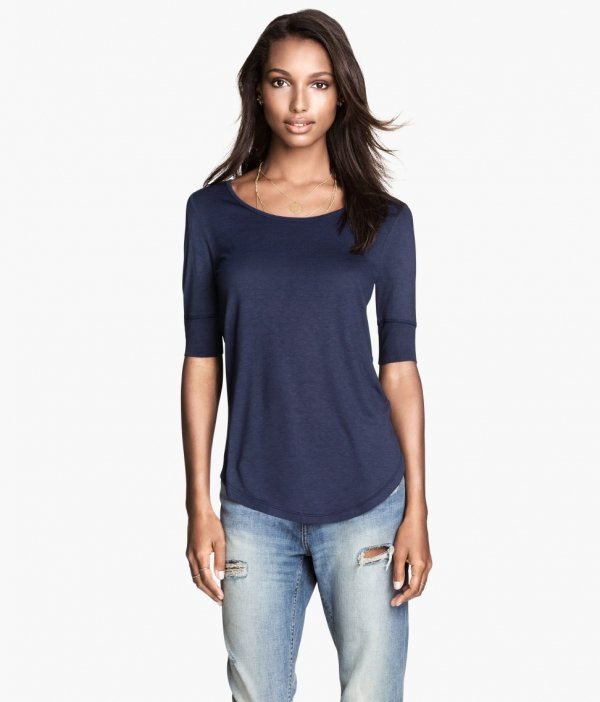 This one goes out to everyone who travels with babies or toddlers. Looking stylish and comfortable at the same time entails so much energy and preparation. I make it work by bringing with me another jersey shirt in the same bag where the twins' extra clothes are. I found this one for $10 and bought two more pieces.
4

Lose-Fit Pants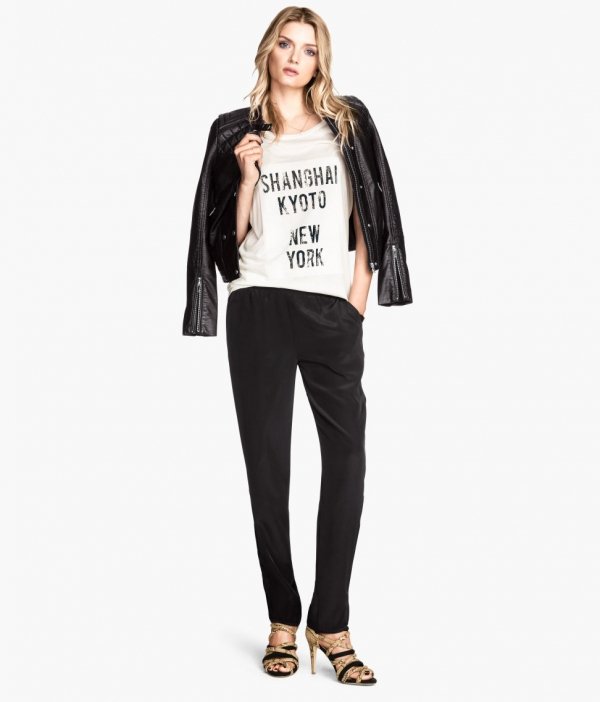 I don't know how others can endure it but really, I can't stand denim jeans on a long haul flight. Five hours into the flight, it just feels tight and itchy. I prefer loose-fit pants, like this pair with elastic waistband. You can go right to sleep wearing this pair because it is comfy enough to pass as your trusted pajama.
5

Double-Breasted Jacket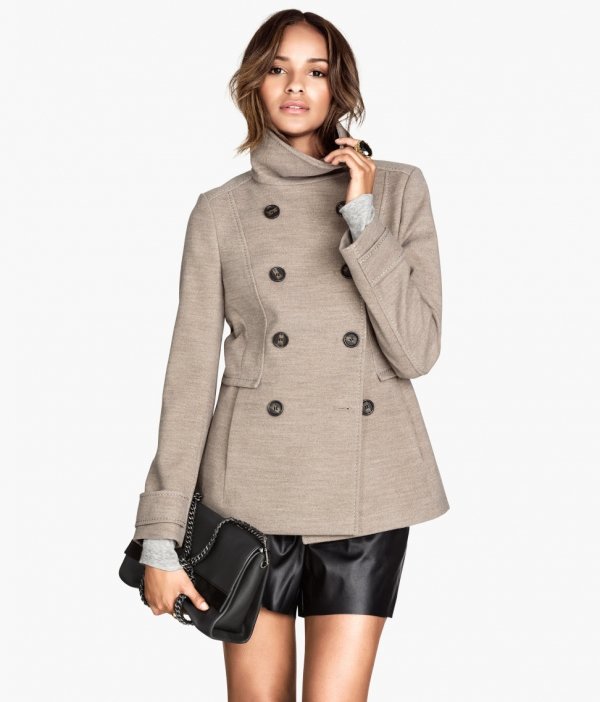 Worried about colder weather than what you expected? Then this jacket is your best buddy. A jacket that makes you look professional even when you feel cold - that's hard to pull off - but with this one, you won't have any problem.
6

Jersey Dress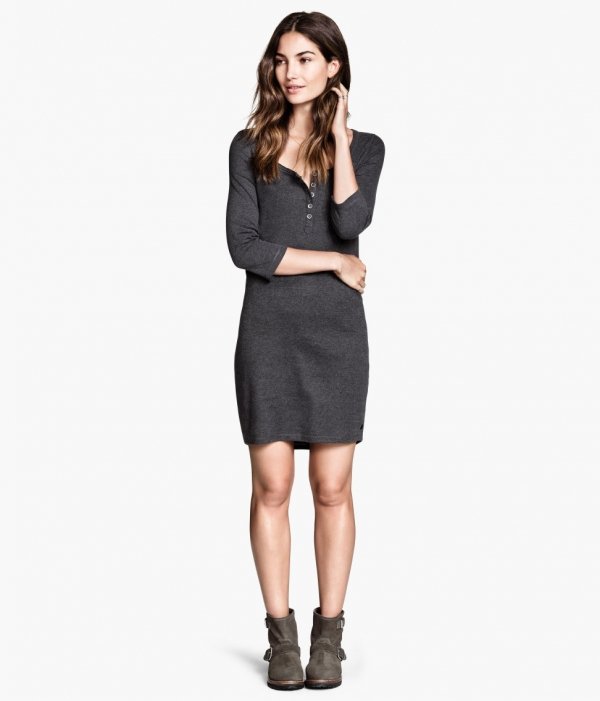 Can you pull off a dress in a long haul flight? Yes you can! Just make sure that it's not too tight and not too short. You'll have problems with bending down and reaching out to the overhead cabin if you go to the extreme. Finish the look with a pair of ankle boots and you're good to go and pound down those frequent flyer miles.
7

Black Backpack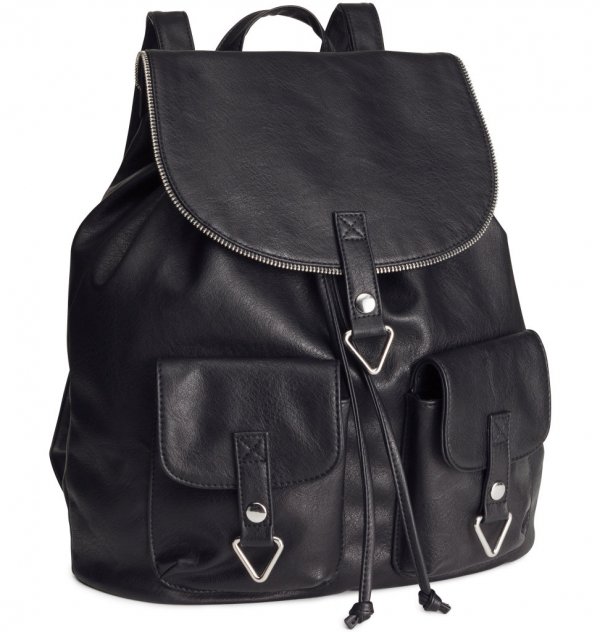 And I really emphasize that it should be black because moving things inside the airport and even the plane can be very nasty to all your things. You will need a trusted bag that can hold your essentials without having to worry if it looks too shabby after undergoing several security checks.
Any outfit suggestions for long haul trips?