10 Best Destinations for 2012 ...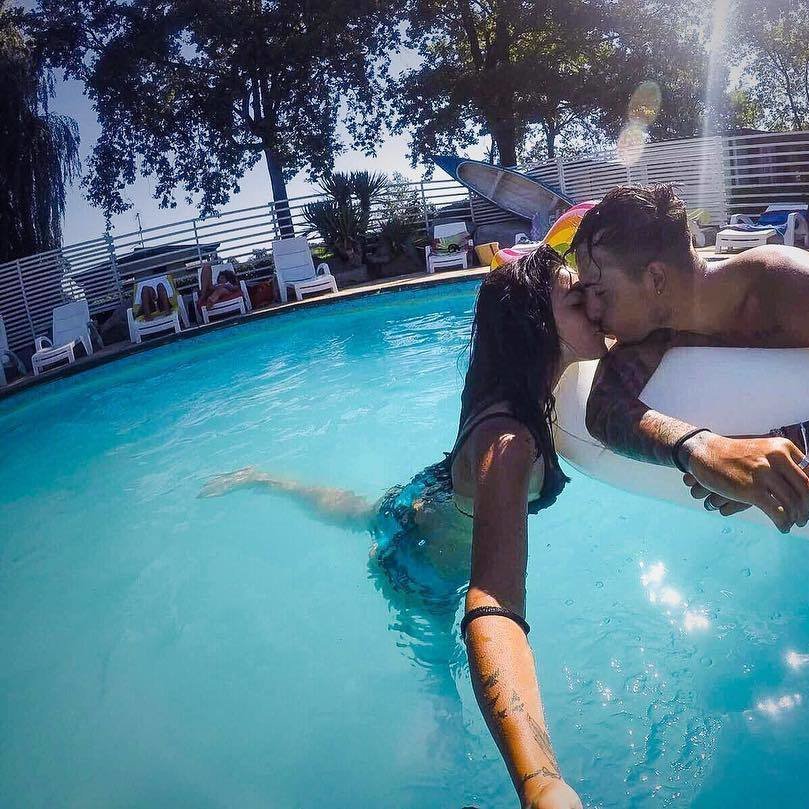 Best Destinations for 2012 are entering our thoughts now that Christmas is over and we give some attention to where we are going to take our vacation this year. There are obviously many places in contention for the best destinations for 2012 lists and we'll all have our own ideas of what makes the perfect holiday location. For some it's golden sandy beaches and gentle lapping surf, for others it's vibrant cities with tons of shopping, for other the best destinations are rustic hideaways in the mountains or wild country. Then again, many of us can only dream because budget constraints curtail how far we can travel. Here is my list of 10 Best Destinations for 2012 so either take your pick or grab a coffee and visit vicariously.
One of the best destinations for 2012 and top of the list for sure, must be the UK because of the Summer Olympics taking place there in July. In this year too, the Queen is celebrating a magnificent sixty years on the throne. So, if it is pomp, ceremony and extreme gamesmanship spectacles that you want, this is the only place to be from June onwards.
The Mayans are known for their calendars and predicting what would befall the human race in the future. Second on the best destinations 2012 list must be Guatemala, Honduras and Mexico because they celebrate the end of the more than five thousand year calendar that the Mayans set up. Will it be the end of the world as we know it? Or will this usher in a new era? Either way, best to be there and join in all the wonderful festivals, ceremonies and exhibitions, just in case! The largest and most popular festival will be held on December 21st, the last day of the calendar.
Los Angeles comes third in the best destinations for 2012 list because it is opening a cool new sixteen acre Civic Park. Also on the agenda should be the new and permanent exhibits in the Natural History Museum after a full seven year restoration. Endeavor, the retired space shuttle, will find a home in the California Science Center come September and, as if all this is not enough; Universal Studios Hollywood is opening the new Transformers attraction. Something for everyone then right here in this bustling metropolis.
Recently lifted travel bans on the country means that travel companies are planning to offer tours here in 2012. Guided trips are being offered by many tour companies already and, as the country gets used to the influx of visitors, more options for lone travelers should be possible sometime in the future.
With new flights coming in from the US, this had to appear on the best destinations 2012 list. Recovering well from the last tsunami, the country is opening Tokyo Sky Tree, the highest free standing tower in the world at more than two thousand feet. Visit the Hikarie tower in Tokyo too for a touch of culture. Try learning about how noodles came into existence at the Cup Noodles Museum and have a go at making some for yourself!
Even the name conjures up thoughts of warm summer breezes across an azure ocean. New options for the intrepid traveler include non-stop flights from several points on the US mainland, and Disney – not to be outdone - have launched their very own fifteen night cruises from Los Angeles. You could tack this onto a stay in Los Angeles (number three on the 10 Best Destinations for 2012 list) and have a mega vacation!
Apart from being known as the city of brotherly love, this place hosts many traveling shows in the coming year. The Rodin Museum and the Barnes Foundation will have many art works on display. Try to look in on the Philadelphia History Museum this year since it has been newly renovated.
There are two main events which should not be missed this coming year. The World Expo in Yeosu from May to August, and the 'Visit Korea' Expo which will be ending in 2012. International visitors can see a giant pipe organ, played by using a smartphone, and, for those that like a touch of frost, there's the Extreme Climate Experience. Here, an Antarctic blizzard is created for the visitor to try out. Over fifty countries are exhibiting so there is plenty to see and do.
This country, best known as the home of the tulip and anything floral is hosting its once in a decade Floriade expo. This is why it is on the best destinations 2012 list but it has much more on show. There is the Holland Dance Festival, more than one hundred workshops and a huge dance parade as well as the TEFAF antique Fair. Art buyers flock here from all over the world to view masterpieces.
10.

Guimares, Portugal and Maribor, Slovenia
This is a double-header to finish the best destinations 2012 list. Both countries are being honored for their cultural status and they will have dance, music, film and art festivals in plenty for the interested traveler. Look out for folklore spectacles and puppetry exhibits too to round off a very interesting trip.
Of course, the 10 Best Destinations for 2012 list is purely subjective and it is all down to personal taste for sure. Which countries would be on your best destinations for 2012 list to visit and try out when vacation time rolls around? And if you have any recommendations for other best destinations for 2012, do tell!
Top Image Source: weheartit.com
{{#comments_count}} Show Commnents ({{comments_count}}) {{/comments_count}}