Anytime you're traveling, you need luggage so knowing the best carry on suitcases is invaluable. The right one allows you to keep important items with you on an airplane and saves you the trouble of having to check your baggage if you can get everything into your carry on. Check out the following best carry on suitcases and you'll be set to fly in no time.
---
1

Samsonite Winfield 2 20"Carry on Hardside Spinner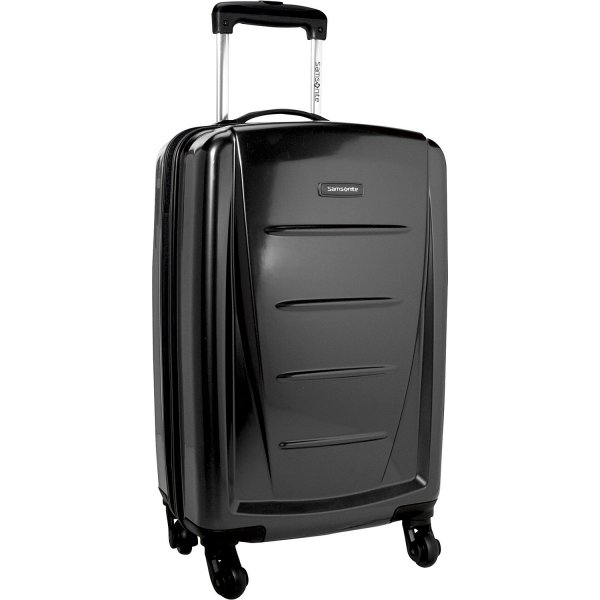 One of the best carry on suitcases is this hard shell version from Samsonite. Not only is it large enough to hold everything you need, but it comes in several fun colors to match your wardrobe or to go with your other luggage.
Price: $90 at ebags.com
---
2

Lipault Plume - 22 4-Wheeled Carry-on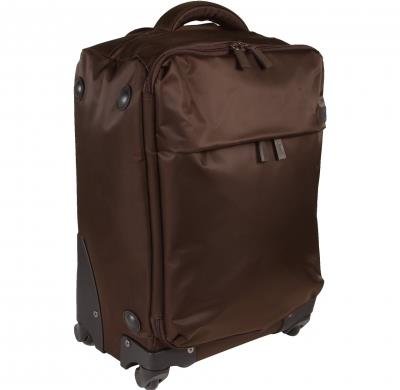 Packing light has never been so stylish. This soft-sided carry on from Lipault comes in lots of color choices and it's easy to stuff full of your clothes and toiletries. The suitcase is made from durable and waterproof fabric and has a handle for easy rolling.
Price: $200 at zappos.com
---
3

Maxlite 2 22" Expandable Rollaboard

The Maxlite 2 22" Expandable Rollaboard expands so you can fit a large amount of items in this carry on bag. It's also got a pull handle as well as convenient straps for carrying. Water-resistant materials and roomy pockets makes this a great bag for all your flying trips.

Price: $240 at zappos.com
---
4

Muji Hard Carry Travel Suitcase 33L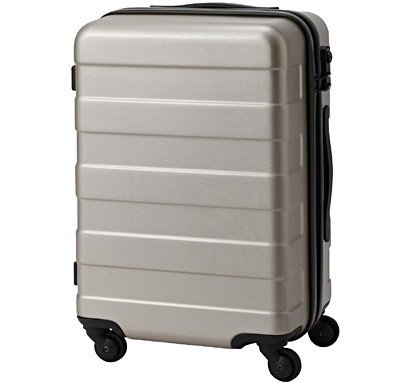 Featuring hard sides, this Muji carry on has 360-degree spinning wheels, a lock mechanism for the wheels and an adjustable handle. That means you can use this suitcase no matter how tall you are!
Price: $190 at muji.us
---
5

Tumi Frequent Traveler Zippered Expandable Carry-on

Tumi Frequent Traveler Zippered Expandable Carry-On is attractive and has all the deluxe features you'd expect from a good carry on. That includes several pockets for storing your stuff and a garment sleeve.

Price: $595 at shop.nordstrom.com
---
6

Samsonite Luggage Hyperspace Spinner 21.5 Expandable Suitcase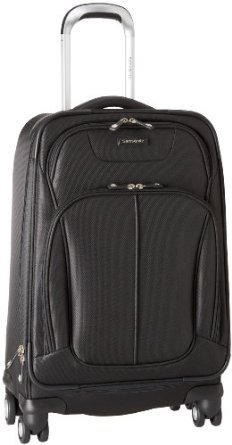 With plenty of space, wheels and a handle, this carry on from Samsonite is a no-brainer. It also has a padded top and a space to store wet clothing. Perhaps this entitles you to a beach vacation!
Price: $255 at sears.com
---
7

Hideo Tarpaulin Trolley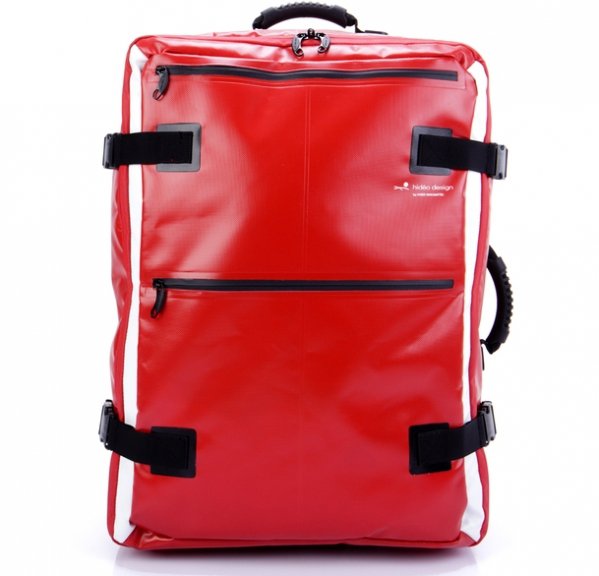 Fun colors and quality materials come together to create the Hideo Tarpaulin Trolley. It's waterproof and you'll definitely have a carry on that no one else does.
Price: $209 at fab.com
---
8

Rimowa Salsa Air Ultralight - Cabin Multiwheel IATA 21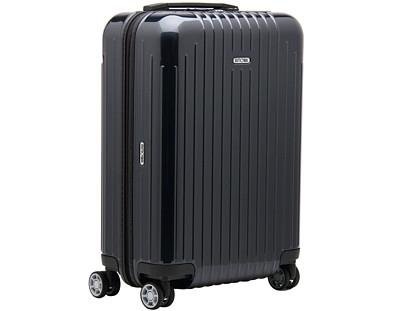 The Rimowa Salsa Air Ultralight - Cabin Multiwheel IATA 21 combines a lightweight load with hard sides to bring you a carry on that stands the test of time, but is also easy to schlep around. Choose from several colors.
Price: $475at zappos.com
---
9

Flight 001 Avionette Carry-on Suitcase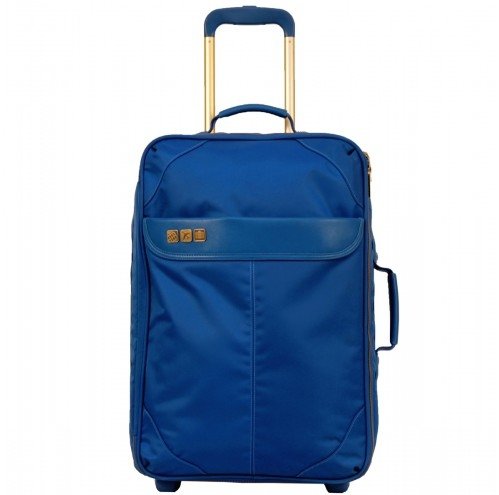 The Flight 001 Avionette Carry-On Suitcase is constructed from lightweight, durable and waterproof nylon and features a strap that you can use to hook your purse, briefcase or make-up case for easy carrying. It's designed to hold no matter how many times you stuff it full and hit the road.
Price: $195 at flight001.com
---
10

Longchamp 'Le Pliage' Wheeled Carry-on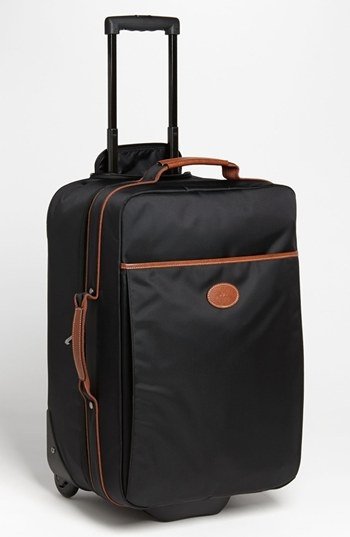 This Longchamp carry on is a splurge, but it's worth it. It's lightweight, has a two-way zip around, features interior and exterior pockets and has luxurious leather trim. Pull it on your trips for the rest of your life.
Price: $355at shop.nordstrom.com
---
11

Delsey Helium Breeze 4.0 Carry on Expandable Spinner Suiter Trolley

If organization is your priority, this is the carry on for you. A padded laptop sleeve and special compartment of dirty clothes makes this a great choice for keeping everything in its own place.

Price: $129 at shop.delsey.us
---
12

Ricardo Rexford 21" Expandable Wheelaboard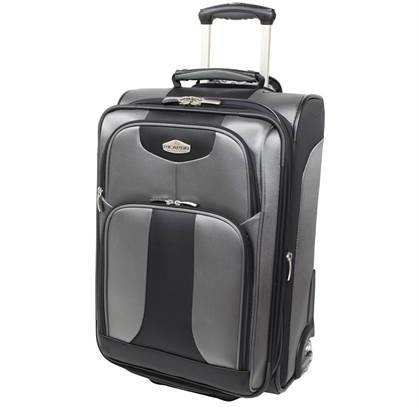 This carry on from Ricardo Rexford features in-line wheels for a smooth ride and a padded top, which protects your valuable items. Zippered pockets allow easy access to stuff you might need while you're in the air. In other words, it's perfect.
Price: $73 at sears.com
---
13

American Tourister Luggage Splash 21" Upright Suitcase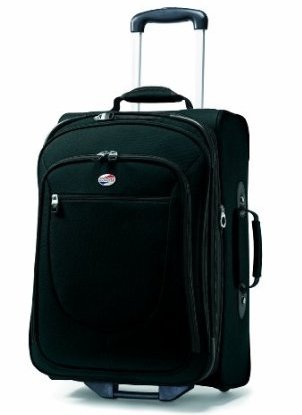 The American Tourister Luggage Splash carry on has everything you need for an affordable price. That includes in-line skate wheels and lots of internal space.
Price: $52 at amazon.com
When you travel it pays to have a good set of luggage. Do you have one of these? Which one is your top pick?
More
Popular
Recent