10 Best Budget Destinations for 2012 ...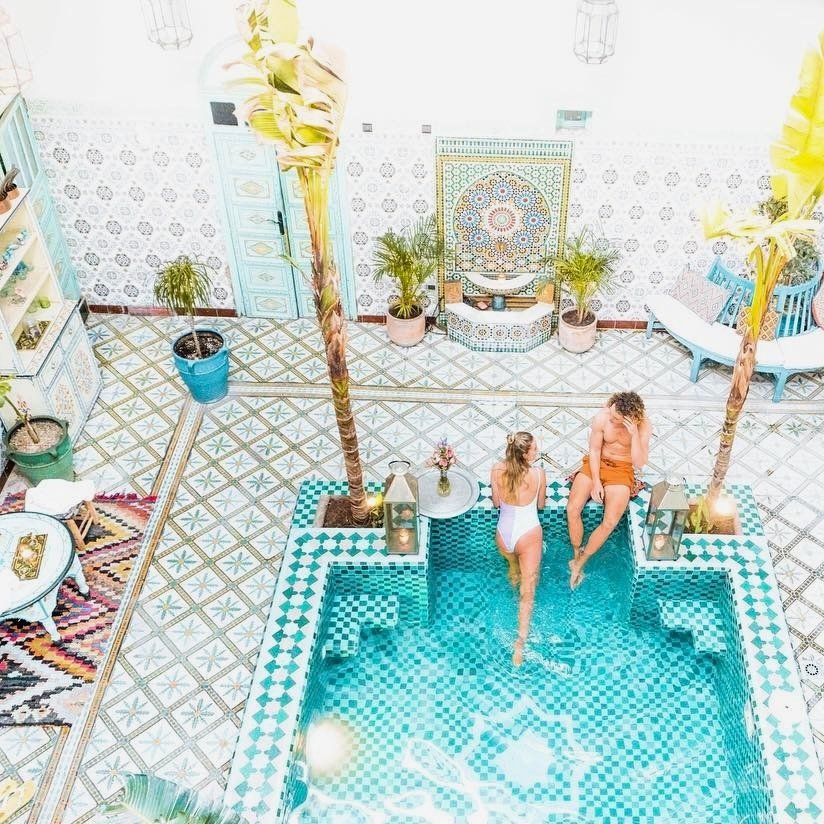 Budget Destinations are great holidays to consider, especially when you don't have a lot of money to spend. With a worldwide recession affecting everybody's lifestyles and pockets, you can be assured that the 5 star resorts in previously out of budget territory are most certainly feeling it too. More so now than ever before, resorts and leisure destinations are not only actively seeking your business, they need it. And some of the best budget destinations are basking in some of the most picturesque holiday locations all around the world, just waiting for you to arrive. Who would have thought that a five star location would make it to a best budget destination list, but they have. Here are the 10 Best Budget Destinations for 2012.
Possibly never have been mentioned as a possible best budget destination, Greece has not been getting good grades in the finance department of late, in fact Greece is faltering under the pressure of a dire financial crisis. However, even in that gloomy shadow, the tourist industry is booming, with hotel prices crashing down a whopping 15% during 2010, suddenly a hotel room at $125 a night has become affordable and tourists from all over the world are taking advantage of the spectacular backdrop, the excellent weather and breathtaking beaches at budget prices.
The surfer's paradise of San Diego is perfectly situated along the pristine Pacific Coastline, along with stretches of postcard perfect white beaches and gorgeous sunny weather. Along with the sunshine and beach fun, the other huge San Diego attractions, such as Lego-Land theme park and Sea World, bring visitors trawling back to the seaside city, again and again. From April to October, the high season is a particular favorite, only now; it has become that much affordable. Huge discounted packages with room rates from only $128 per night, there are serious bargains vacation makers can take advantage of.
3.

BELIZE, Central America
Perhaps not as well known as its more famous neighbors, Costa Rica, Mexico and Guatemala, this exotic and almost unknown location is just a perfect example of a best budget destination. A stunning location that is home to the spectacular Mayan Ruins and the second largest barrier reef on the globe, the Caribbean vibe rubs off on everyone. With the US Dollar exchanging 2 to 1, expect Belize to suddenly hit the hot spot map literally overnight. Those in the know expect the rate of exchange to continue right throughout 2012, so get those flights booked.
4.

CANADA: Eastern Seaboard
The dynamic coastline of Atlantic Canada has some gorgeous locations, wild outdoor walks, whale watching on Prince Edward Island, kayak trips into the wilderness, are just a few of what will get intrepid hikers and those with a love of the outdoors super excited. But in 2012 the 100th anniversary of the sinking of the Titanic will be commemorated right throughout Halifax and surrounding towns. When the Titanic sank off the coast of Newfoundland, the residents of Halifax played a pinnacle role in rescue operations. Bargain hunters will be pleased to know that affordable accommodation packages, such as the Haliburton Hotel in Halifax, are already on offer, starting at $122 a night for a room.
The mild climate of the coastal region of Portugal is now seriously affordable to travelers. The black , sandy coastlines, palm trees and sparking waters that are the back drop to one of the most spectacular destinations in the world. Being able to hop to and fro from any one of the nine volcanic islands just off the coast of the city of Lisbon, now won't actually break the bank. With the cost of hotel rooms plummeting, even the 5 star establishments need to keep up with the times, and prices start at a mere $112 per room per night!
Mystical Egypt, the pyramids, the Red Sea, the tombs and deserts make Egypt one of the most visited destinations in the world. With tourism accounting for more than 11% of the country's income, the travel and leisure industry has been literally knocked off its feet. With more than a 30% decrease in tourists visiting the area, hoteliers have lost up to a whopping 45% in room rates in 2010 alone. Now is the time to take advantage of the lower prices and grab the opportunity to have a more luxurious holiday than perhaps one was able to afford more than a year ago. They need the business as much as you need a holiday.
This dynamic city has been busily coming into its own, while nobody was looking. What with a huge boost in tourism and the booming infrastructure, the Chinese region is hurtling up the popularity list. Although Asian hotel prices have acquired a pricey reputation of late, Taipei accommodation prices have actually come down in the last year, making this a definite budget destination. Get there in October or November and beat the humidity and rain, and check out the hot springs and gorgeous beaches as a start.
The gateway to the arts, Kansas City is home to the Kansas City Ballet, Kansas City Symphony and the Lyric Opera and their new home, The Kauffman Center for the Performing Arts, is already bolstering the cultural community. The Crossoroads Arts District, an arty region of around 70 galleries and other funky warehouses, is expanding at a rate of knots, and little arty boutiques and quirky eateries are popping up all over the place. Although fast becoming a bustling cultural metropolis, the city is still way behind metropolis prices and accommodation bargains are to be had all over, with already affordable prices coming down in 2011. Expect to fork out $137 a night for accommodation.
You may not think that Poland belongs on the best budget destination list for 2012, because of the UEFA Euro 2012 soccer that Poland is co-hosting with the Ukraine, but then you would be wrong. Just as South Africa, who were the 2010 hosts, saw a massive price drop post World Cup Soccer Fever in 2010, as much as 20%, expect much of the same post 2012 festivities. Swoop in on the balmy Baltic Beaches and enjoy the quiet serenity of this beautiful part of the world. To start off with Poland has the lowest 5 star prices for accommodation in the world, and post soccer prices could dip even lower.
Booming infrastructure and big name project redevelopment is changing the landscapes of San Antonio overnight. With its brand new walk and bike routes implemented, roadside cafes and quaint little shopping districts are appearing almost out of nowhere. A cyclist's paradise, the city's first bike rental program was instituted in 2011, and at $10 a day for a bicycle you can work off all that gorgeous sidewalk cafe cake and tea that you will want to stop for. Four star accommodations at $100 a night will be there when you want to rest your weary, cycling legs.
Huge discounts and a weaker exchange rate in some countries mean that travelers may be in a position to get more out of their holiday for less money, so definitely check out some of these budget destinations. Some of the most unlikely places are literally falling over each other to bring in business and visitors and out of the 10 Best Budget Destinations for 2012 list, you can be sure there will be a location that will not break the bank, and you may find that tucked away in the shadows of big name resorts are best budget destination gems, that are just waiting for your patronage. Where are you off to this year? Let us know if any of these big budget destinations interest you!
Top Photo Credit: lazyandcrazy
{{#comments_count}} Show Commnents ({{comments_count}}) {{/comments_count}}