There's nothing quite like a boardwalk for some summer fun. We don't have them in the UK so I'm always envious of the US ones. If I were coming to the US this summer, these are the boardwalks where I would want to strut my stuff.
---
1

Atlantic City Boardwalk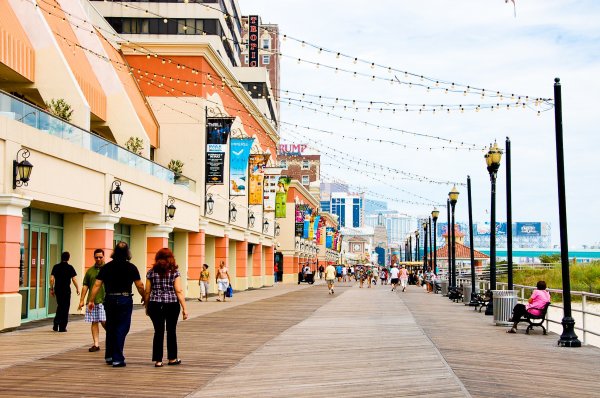 Perhaps internationally the best known of all US boardwalks and most remembered for its casinos and amusement arcades, Atlantic City is one of the best summer boardwalks to visit, especially on weekends, when one can enjoy free Friday and Saturday concerts at Kennedy Plaza or visit the spectacular Boardwalk Hall 3-D Lightshow.
---
2

Santa Monica Pier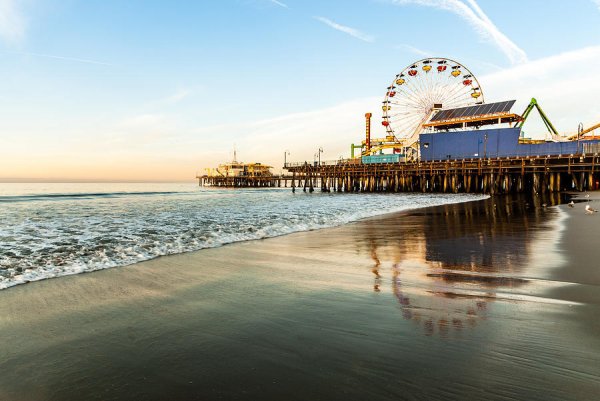 Santa Monica Pier's famous Ferris wheel is just one of many attractions that have tempted generations of families to this stretch of Pacific Ocean shore. A selection of gentle rides designed for the youngest visitors will keep your little ones entertained for hours. Take a nostalgic ride on a painted carousel horse and remember carefree childhood days.
3

Myrtle Beach Boardwalk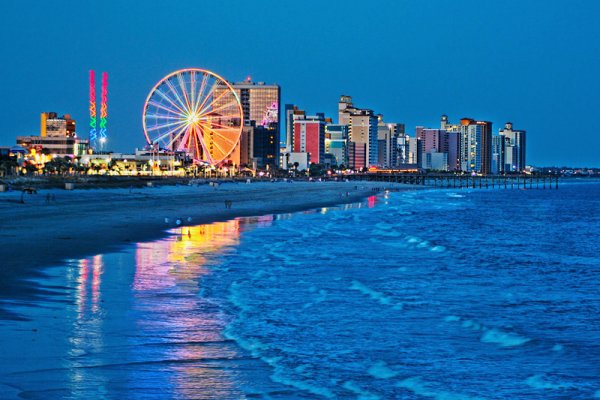 Compared with some of America's historic boardwalks, Myrtle Beach Oceanfront Boardwalk and Promenade is in its infancy. However, it feels as if it's been around forever, receiving millions of visitors since its opening in 2010. And it's hardly surprising with an attraction like the Family Kingdom amusement park, featuring the enormous Skywheel and Slingshot rides and the Twist 'n Shout steel roller coaster that is guaranteed to make you scream and squirm in your seat.
---
4

Ocean City Boardwalk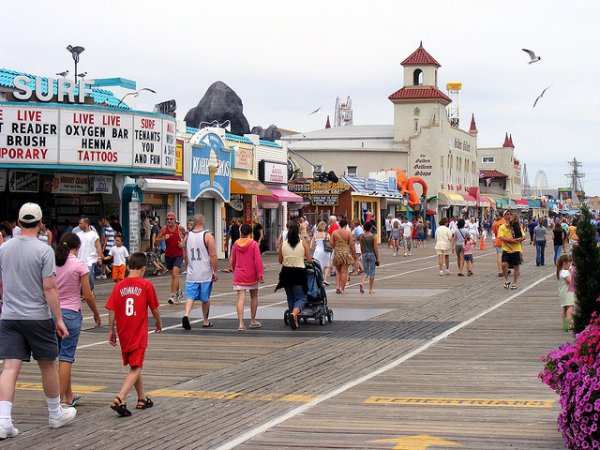 Boasting two huge Ferris wheels, water rides, miniature golf, children's entertainments, amusement and water parks, go-carting and coasters, New Jersey's Ocean City at the Atlantic coast is one of the best summer boardwalks to visit when you're looking for a total relaxation getaway. It's a peaceful family beach resort with ca. 8 miles of unspoiled beachfront where a person can doze in the sun, go for a swim or a stroll, contemplate life or build sand castles with their kids. Every Thursday night in July and August, visitors can look forward to "Family Night" events designed to entertain all ages.
---
5

Venice Beach Boardwalk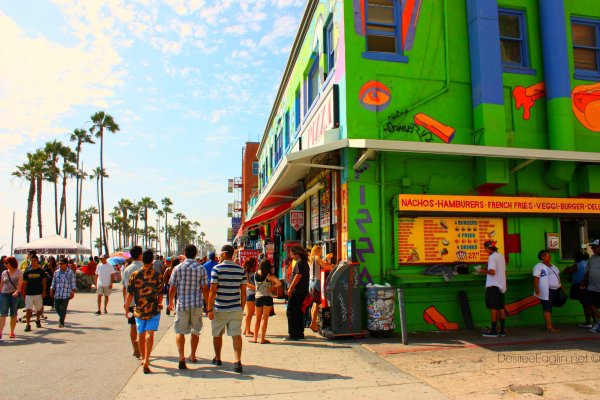 Officially known as Ocean Front Walk, Venice Beach defies most people's color and odor scheme with regard to sea, sand and beach babes. Watch the world go by and you'll see blue rinse hair and candy-apple lipstick and breathe in the aroma of sweaty bodies instead of freshly fried seafood. Still, Venice Beach, with its unique shops, artisans and show-offs performing stunts on rollerskates and skateboards, is a sight to behold and well worth packing a beach bag for.
---
6

Santa Cruz Boardwalk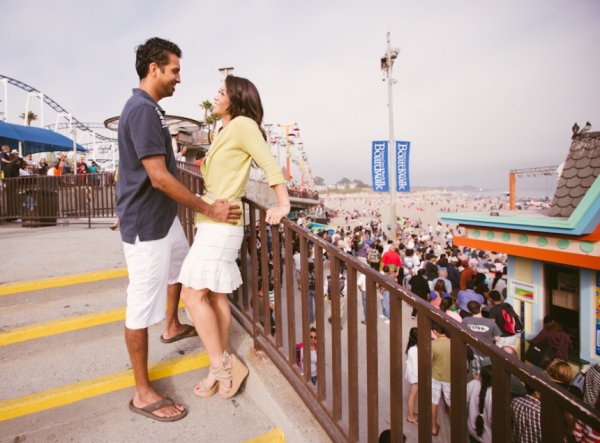 California's Santa Cruz, which perches at the very top of Monterey Bay, benefits from the year-round cold temperatures of the Pacific Ocean, offering a pleasant summer climate when other beaches are far too hot. Santa Cruz Beach Boardwalk provides thrill-seekers with a fabulous opportunity to have their picture taken at the apex of the hair-raising coaster ride. If a picture of you looking a bit green around the gills doesn't appeal, pose with cute sea lions instead. Monterey Bay is a great place to go surfing, too, and to go hiking in the nearby redwood forests.
---
7

Wildwood Boardwalk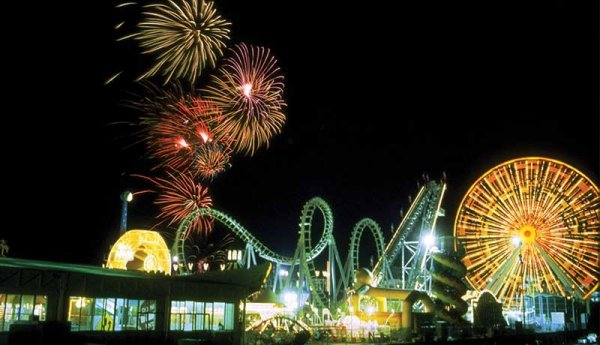 Wildwood is one of the best summer boardwalks to visit in New Jersey, irrespective of whether you're an adrenaline junkie looking for the latest thrilling rides or want to keep your kids amused all day. This traditional island beach resort serves three southern New Jersey towns - Wildwood, Wildwood Crest and North Wildwood - and offers visitors a plethora of restaurants, cafes, retail outlets, historic sights and outdoor family fun.
Was your favorite here? Please let us know of any other great boardwalks. Are there any in other countries we should know about?
---
Comments
Popular
Related
Recent