Africa has a massive coastline (16,000 miles) and a load of islands, which means that the best beaches of Africa are spread over a huge area and shared among a number of countries. This also means that there is something for everyone, with every taste in the best beaches of Africa.
Table of contents:
1

Anse Source D'Argent, Seychelles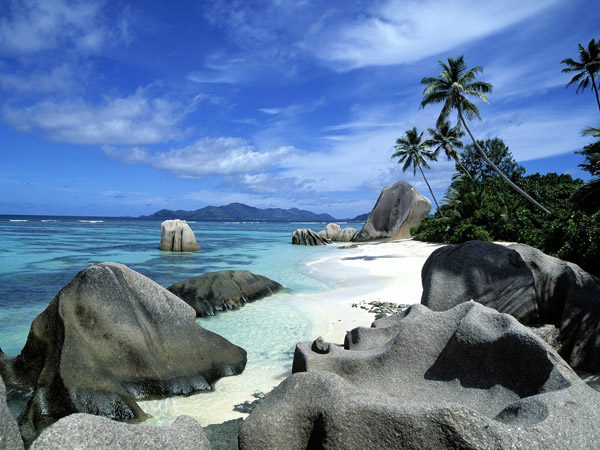 As well as being one of the best beaches in Africa, Anse Source d'Argent in the fabulous Seychelles is one of the most photographed beaches in the world. On the island of La Digue, this absolute gem seduces you with its blinding white sand and glistening turquoise waters. Find your way to the sand through the jungle that clings to the hillside and make a path through the giant boulders. Stunning!
2

Swakopmund, Namibia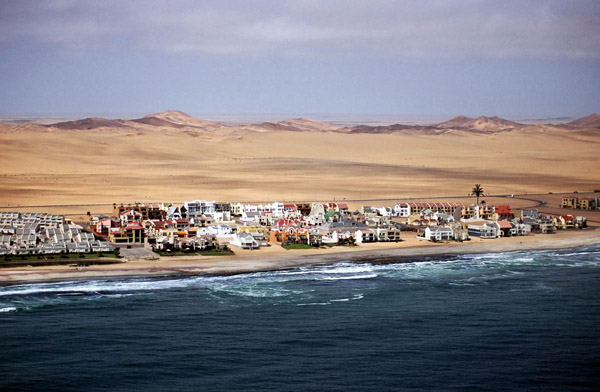 Gorgeous Swakopmund is one of the best beaches in Africa for adventure seekers. There's a large area of the coastal plain of the Namib Desert given over to purpose built low-rise resorts where there's actually quite a Germanic feel. There's plenty to see in the architecture of the town, but more importantly there's a ton of things to do. Sporty types will love this place.
3

Beyin Beach, Ghana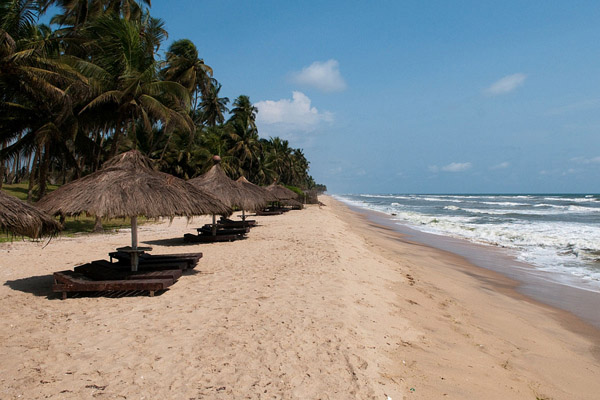 If you like to watch men toil away while you kick back with a cocktail soaking up the beating sun, Beyin Beach is for you. This lovely stretch of sand that is backed by really tall palms is an important fishing beach so it's not the place for finding a quiet place to settle with a book.
4

Kartong Beach, the Gambia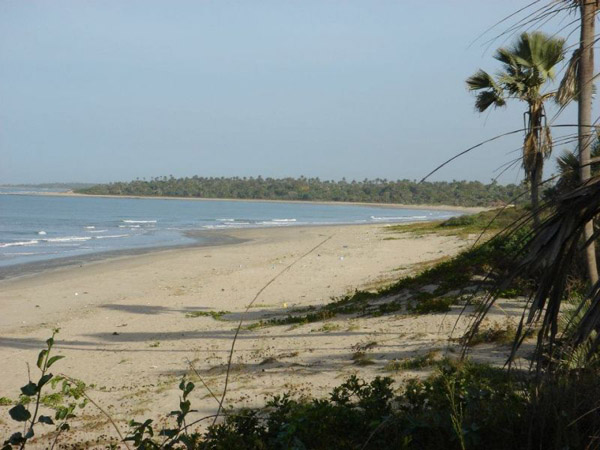 Located in the very south of Gambia, close to the border with Senegal, Kartong is one of those best African beaches where you can be guaranteed a secluded spot. In fact, there's more likelihood of your peace being disturbed by local cattle than other humans. If you chose Kartong, November is a great month because then it's the Kartong Festival – an excellent showcase of West African culture.
5

Watamu Beach, Kenya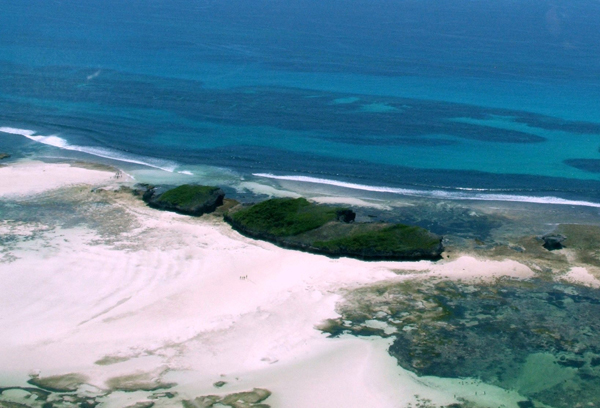 One of the best African beaches for wildlife lovers, Watamu is part of Kenya's Malindi Marine Reserve Park and is an important breeding ground for hawksbill and green turtles. The offshore coral reefs are in shallow water, which makes it a great location for snorkelers as well as divers, and fans say this is the best diving location in East Africa.
6

Chaves Beach, Cape Verde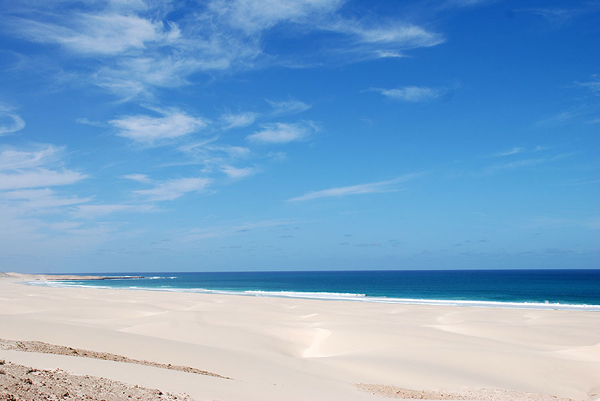 Isolated and completely unspoiled, you'll find Chaves Beach on Boa Vista, one of the Cape Verde Islands. Interestingly, this is one of the few island groups that were uninhabited until they were discovered by the Portuguese in the 15th century, surprising given that the archipelago is only 350 miles off the west coast of Africa. Chaves is the epitome of a tropical island beach where soft sand dunes fall away to meet the crystal clear ocean.
7

Langano Beach, Ethiopia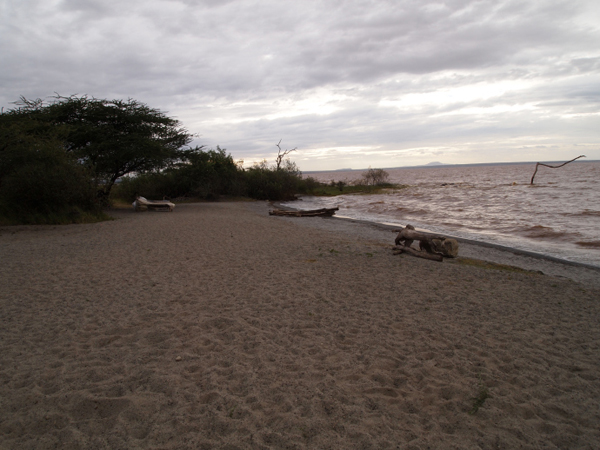 Ethiopia doesn't have a coastline but it has some very large lakes. Unfortunately, all of them have nasty worms called bilharzia, all except Lake Langano. The beaches of Lake Langano therefore are as safe as they are picturesque and a big favorite with water sports enthusiasts. If you're lucky you'll catch sight of baboons, warthogs and maybe even a hippo.
8

Calabar Beach, Nigeria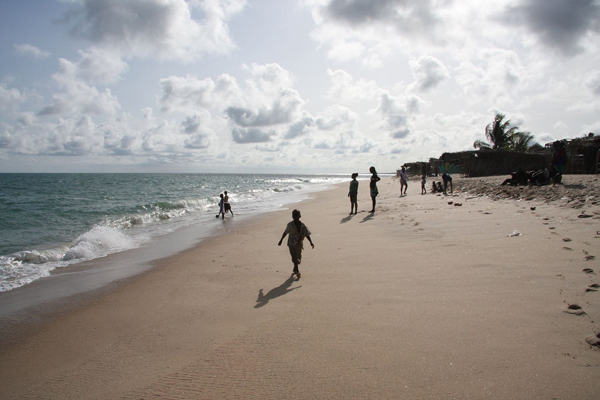 Most of Nigeria's beaches are around Lagos, and while much quieter than the heaving city, if you prefer one of the more secluded African beaches then try Calabar. Only accessible by boat, you can also enjoy the experience of the scenery of the swamp you have to cross to reach it.
9

Dakhla Beach, Western Sahara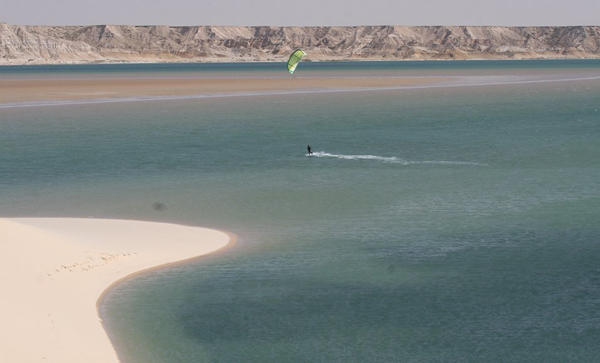 Dakhla is one of the best beaches in Africa for wind sports and is hugely popular with kitesurfers especially. This is a place where the mighty Sahara Desert meets the sea, so you get a wonderful mix of tall shifting dunes and flat sweeps of sand, as well as the deliciously clear waters of the Atlantic on one side and a lovely calm lagoon on the other.
10

Cap Skirring, Senegal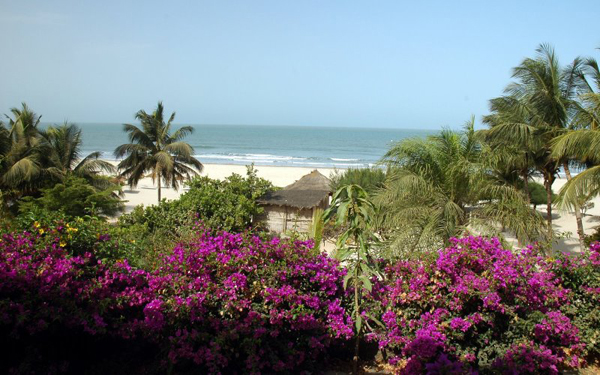 Almost, but not quite, on the very tip of West Africa, Cap Skirring is also not too far from the border between Senegal and Guinea-Bissau. It is a charming wide flat beach in a bay, and naturally, it is fringed by those swaying palms and sand dunes. There are some hotels but it's not very well developed and if you want to get even further away from it all, it's a short taxi ride to the white sands of Boucotte Beach. The Casamance region of Senegal is beautiful and if you fancy your hand at some African drumming, check out the villages of Kafountine and Abéné.
11

Legzira Beach, Morocco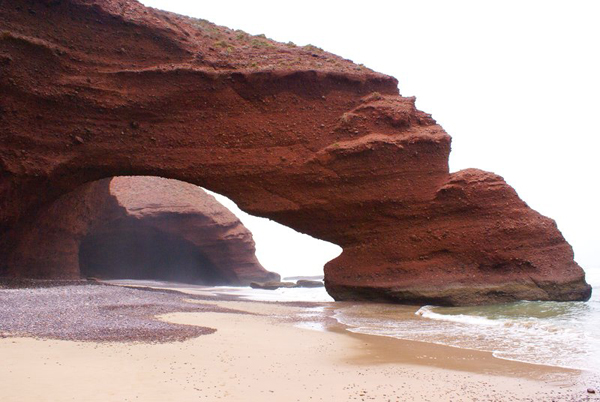 With its stunning natural rock archways and soft golden sands, Legzira in Morocco is one of the most picturesque African beaches. It is overlooked by an old Spanish fort, and the hills above the beach have great thermal currents for hang gliding and paragliding.
12

Bom Bom Islet, Sao Tome and Principe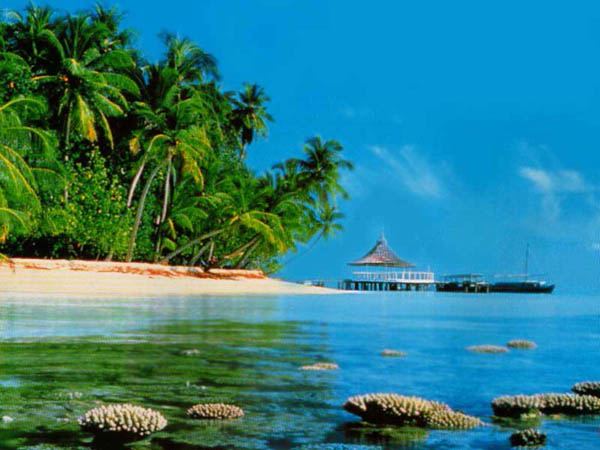 As a nation of tropical islands, Sao tome and Principe is bound to have some of the best beaches in Africa and it certainly does have some terrific ones to choose from. You could choose Banana Beach, which was immortalized in a Bacardi advertisement, or you could go for my choice Bom Bom Islet. This lovely eco-resort area is on the north shore of the island of Principe and is everything you could want in a tropical paradise. There's also plenty of wildlife to see, including whales, turtles and tons of birds species.
13

Trou-aux-biches, Mauritius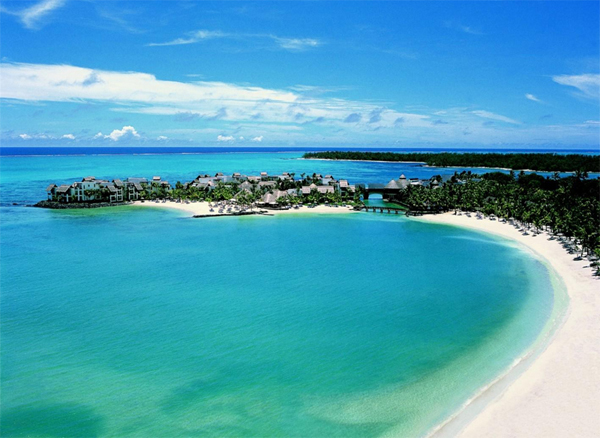 Another island with more than its fair share of the best African beaches is Mauritius. Again, it's hard to pin down the best one, but my choice is Trou-aux-Biches. It's not the biggest but it is stunningly gorgeous with cashmere soft sand, filao trees and blue, blue water, and it is also very interesting thanks to the Hindu Temple Maheshwarath opposite the beach.
14

Matemo Island, Mozambique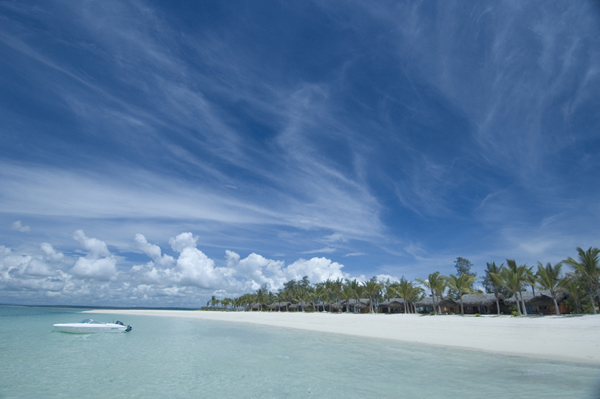 The Quirimbas Archipelago of Mozambique is made up of 32 coral atolls and every one of them would probably shout that they have the best beaches. There's probably not much between any of them but Matemo is a serious contender. You might just have to pinch yourself to be convinced the color of the sand and the water is for real. Sling a hammock between the trees, build a fire and have a true castaway experience.
15

John Obey Beach, Sierra Leone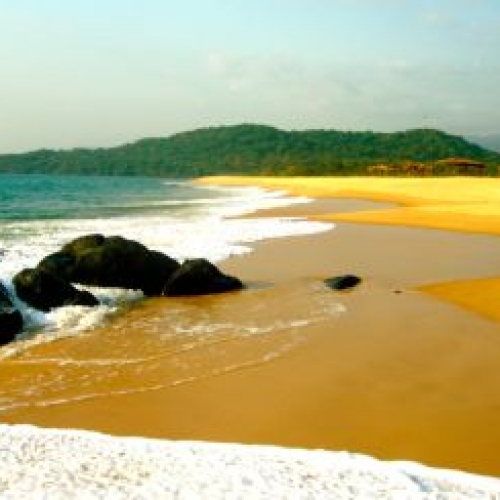 The exciting thing about tourism in Sierra Leone is that it is very much in its infancy. The dreadful war that decimated the country only finished 15 years ago, so SL has a long way to go to entice people to its shores, but you certainly won't be disappointed if you get there. There are some lovely beaches around Freetown but if you want to give back through eco-tourism, and enjoy a special place, head for John Obey Beach.
16

Kelibia Beach, Tunisia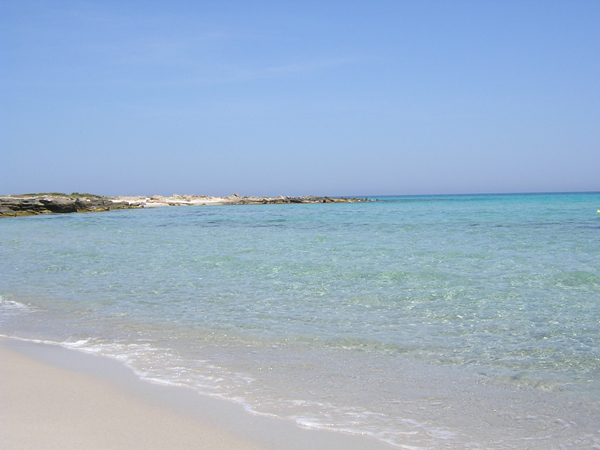 Forget the crowds of Hammamet and Sousse, which although are two of the nicest North African beaches, are very touristy, and head instead to Kelibia. The sand is soft and the waters clear. There's not much development – no major hotels like in the two aforementioned places.
17

Loango National Park, Gabon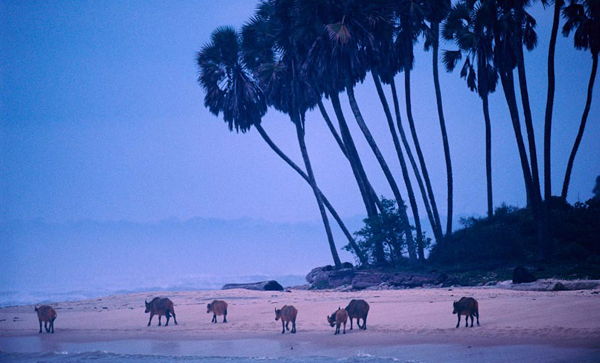 The beaches of Loango National Park don't really have beachy names but the coastal stretch of the reserve is truly something else. Stretching for more than 100 kms, your sunbathing neighbours are not going to be fellow tourists or locals taking a break, but are more likely to be hippos, gorillas, elephants, leopards, turtles and buffalo. And if that's not enough to satisfy your wildlife passions, offshore, you'll probably spot humpback and killer whales and dolphins too.
18

Ile Sainte Marie, Madagascar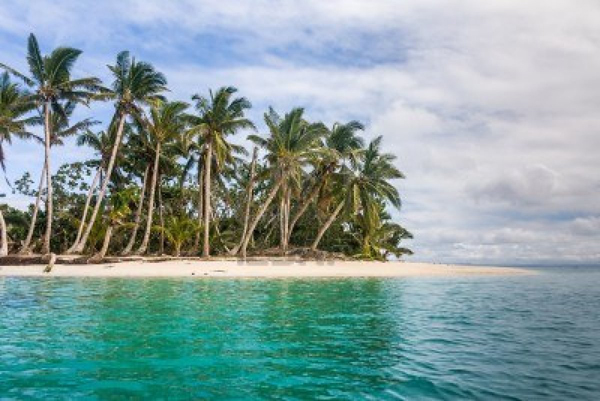 Though the main island of Madagascar boasts some prime examples of pristine tropical beaches, the beaches on Ile Saint Marie trump them because of the surrounding waters. As well as being one of the best beaches in Africa for whale watching, the island is a superb diving and snorkeling location with waters that teem with marine life. There's also a fascinating pirate heritage to be explored.
19

Camps Bay Beach, South Africa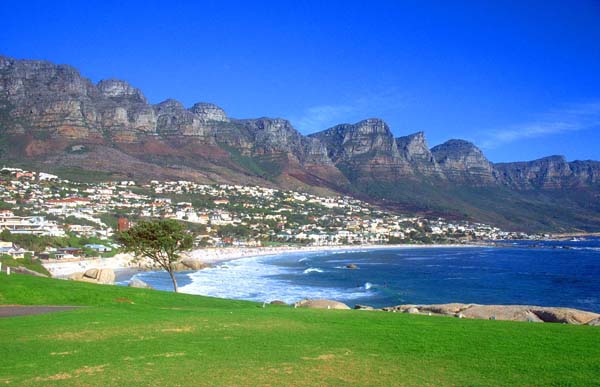 Another country which screams fabulous beaches – indeed, a number of them feature in the 2013 best African beaches awards by Tripadvisor readers – you can put a pin in the map to pick a favorite. Every style of beach exists along the glorious coastline, but I'm going for Camps Bay Beach which is also known as South Africa's St. Tropez. I think I'll let the picture do the talking.
20

Nungwi, Tanzania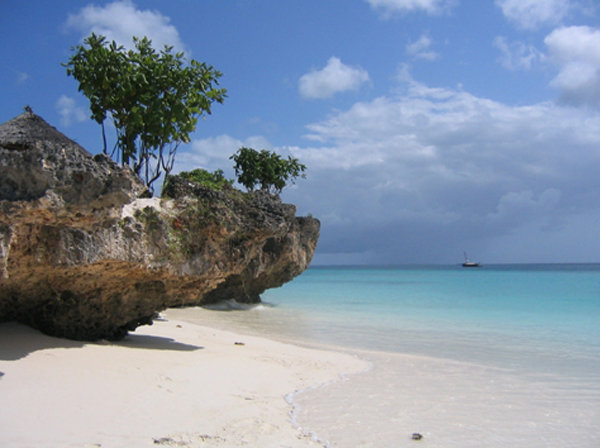 On the northern tip of the wowser island of Zanzibar, off the coast of Tanzania, Nungwi is where the sugar-soft sand gently slopes into sapphire water to meet coral that stretches for miles. Backed by tiny fishing villages where time seems to have stood still, the sublime African beaches of Zanzibar are the perfect island getaway.
So ladies – which would be your pick of the top beaches in Africa?
Please rate this article