Beautiful Islands Where Romance Lives Forever ...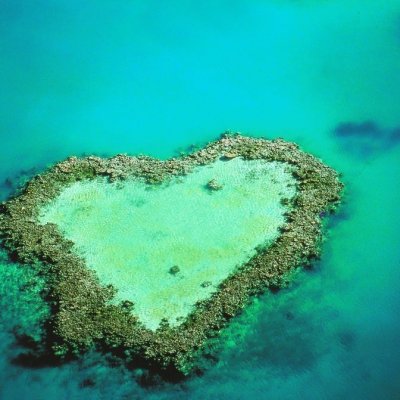 If you are looking to rekindle the flames with a romantic escape, here are 7 most romantic islands in the world They are the perfect destinations if you want to impress your significant other. These islands are suitable for any romantic getaway, no matter if we are talking about your honeymoon, your anniversary or just a couple's trip. The things you will experience there will make your vacation unforgettable, so take them into consideration when you are planning your next couple's trip. Here are 7 most romantic islands in the world that you should consider for your next romantic getaway:
This Caribbean island really is one of the top island destinations for romance. There are plenty of crystal-clear bays there, abundant waterfalls and even two iconic volcanic landforms, Petit Piton and Gros Piton. You can also visit the dormant volcano Sulphur Springs where you'll be able to rub handfuls of mud over each other's bodies and then, you can simply submerge in the Black Pool's legendary healing mineral waters.
This Tahitian island seduces couples with visions of overwater bungalows above a turquoise lagoon and beautiful coral reefs. In its center lies the peak of Mount Otemanu and on its fringes, you can find lots of tiny islets and a beautiful coral reef with very colorful marine life.
If you want to have the perfect romantic getaway, then why not visit this wonderful island since there are so many fun things to do here. You can be amazed by the whitewashed cave houses, you can lie on the relaxing white sand beaches, you can have a taste of extraordinary wines and you can visit archaeological sites from the prehistoric era.
This is the oldest of Hawaii's eight main islands and it's also the one with the most beautiful and impressive scenery that contains lots of photo-ready waterfalls, red-walled canyons, primeval rainforest and wind-eroded mountains. This is the perfect destination if you want to get away from the crowds since you'll be able to enjoy a lot of secluded, natural beaches.
If you are looking for the perfect destination for your next romantic getaway, this tiny island in Thailand can be the perfect choice. It's renowned for its world-class scuba diving and for its quiet beaches. Also, in the evening you can watch spectacular sunsets from lantern-lit restaurants that line the beautiful beaches.
You could even say that The Maldives is the most romantic archipelago in the world. You'll be able to enjoy overwater bungalows strung along the crystal-clear turquoise sea and the white-sand beaches. You and your significant other will definitely have the time of your lives and the vacation will be so romantic that it will strengthen the special bond that you two share.
Fiji has around 322 pristine islands and it's definitely one of the most romantic destinations in the world. You'll be able to enjoy sun-soaked silken sands and sapphire and cerulean waters. You can spend your afternoons scuba diving or snorkeling or even rafting or windsurfing.
There are a lot of beautiful islands that would be perfect for your next romantic getaway. I just mentioned a few in this little article but I'm sure that there are a lot more I could include n this list. Do you know any other romantic islands that would be perfect for a couple's vacation? Please tell us about them in the comments section!
Sources:
budgettravel.com
yahoo.com
travelchannel.com
travelchannel.com
islands.com
islands.com
{{#comments_count}} Show Commnents ({{comments_count}}) {{/comments_count}}