7 BBQ Places in America That Rule ...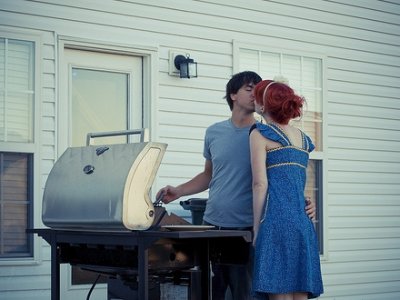 Best BBQ places are going to appeal to everyone who just can't get enough of that chargrill taste. It doesn't get quite more American than the summertime, iced tea and some of the country's best BBQ. Over here you'll find every cut of meat seasoned and marinated and barbecued to perfection, then paired with thick homemade coleslaw and ice cold beer and french fries. The only question is, where are the best BBQ places in the country? Your man may well think it's your back yard; well, let's find out. Here are 7 BBQ Places in America That Rule:
While some argue the south is where BBQ rules, Saint Louis still makes it on the list. Home to several dozen BBQ places, there are some who argue that the city is more partial to grilling than to proper BBQ. However, most customers are not discriminating and there's no doubt whatever St. Louis is cooking, people like it. St. Louis Style BBQ is laden with sauce so be prepared for sticky hands. Pappy's Smokehouse is one of the best places for BBQ in the city and is also considered one of the best overall restaurants in town.
Nashville may be better known for being the capital of country music, but the musically-inclined city also cooks up some great BBQ. The only problem is, unlike other cities, Nashville can't seem to make up its mind on what type of BBQ to adhere too, though some argue that the variety is actually a good thing. One of the best BBQ places in Nashville are Jack's and Hog Heaven, who serve everything from turkey, to beef brisket, chicken and pulled pork.
Austin is another music city which makes the list and serves up some of the best Texas BBQ around. Famous for its tangier flavors, Austin has over 60 BBQ joints featuring ribs, beef, pulled pork all done up Texan style. Expect to eat your BBQ here with a variety of tomato and vinegar-based sauces and don't arrive without an empty stomach. Just like the state, the proportions in Austin are larger than life. The best place for BBQ in the city has got to be Franklin BBQ.
4.

Lexington, North Carolina
North Carolina doesn't always spring to mind when one thinks of BBQ and neither does its tiny town of Lexington, about an hour's drive from its larger neighbor Charlotte. This quaint little town may not be home to many BBQ spots, but what it lacks in quantity it makes up for in quality. Lexington specializes in BBQ North Carolina style which is pork shoulder and a vinegar-based sauce, served up alongside deep fried hush puppies and thick cut french fries. One of the best BBQ places in the little town is the aptly named Lexington BBQ.
Sitting in the heart of the country, Kansas City is a juggernaut in the world of BBQ. With history dating back more than 100 years, the city has had a century to perfect the fine art of smoked meats. What some consider the standard of BBQ, Kansas City offers up meat - namely ribs - coated in a thick, sweet molasses sauce that will make for some extra sticky fingers. Try Oklahoma Joe's for one of the best places for BBQ in the world.
Back in Texas, about an hour's drive outside of the great city of San Antonio, is the small town of Lockhart. Like Lexington, North Carolina, Lockhart is a small-but-mighty BBQ city with two exceptional places where BBQ rules. Lockhart BBQ focuses intensely on the cooking of the meat, so sauces aren't that common. Kreuz Market and Smitty's Market are two of the best BBQ places in Texas and maybe even the world.
Memphis and BBQ are almost synonymous. The city is absolutely cluttered with fabulous BBQ joints. In Memphis, dry rub rules and sticky molasses based sauces are for amateurs. Dry rub recipes include a menagerie of ingredients and are oftentimes closely-guarded family secrets. Instead of a thick BBQ sauce, Memphis BBQ is served with a vinegar-based sauce and a hearty helping of sides such as macaroni and cheese, coleslaw or potato wedges. Smoky, full of flavor, and fall-of-the-bone delicious, Memphis BBQ is one of the country's few delicacies. The best places for BBQ in the city include Corky's BBQ, Central BBQ and A&R BBQ.
Surprised your best place for bbq didn't make it to the list? Tell us about it.
Top Image Source: weheartit.com
{{#comments_count}} Show Commnents ({{comments_count}}) {{/comments_count}}