Having been the first African city to be crowned World Design Capital, there are even more reasons to visit the sights and attractions and eat in the fabulous restaurants in Cape Town than ever before. Not that you really need much of a reason. South Africa's "Mother City" is a joy whichever mantle it wears and is a top class destination on all fronts. Of course this means having a vibrant food scene. From simple shacks selling ethnic food to Michelin Star-quality establishments on the uber-trendy V&A waterfront, the restaurants in Cape Town truly represent the cultural spectrum of this captivating city.
---
1

Gourmet Boerie (Kloof Street)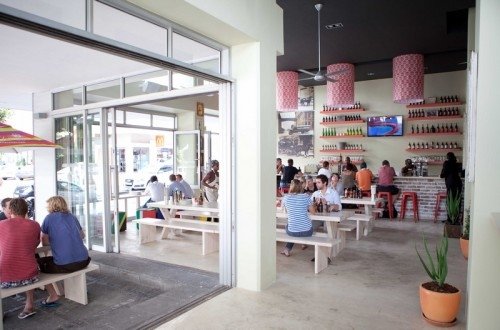 Boerewors is a tasty, local sausage regarded as comfort food but is given gourmet status at the Gourmet Boerie, one of the authentic restaurants in Cape Town. You want to try local treats amongst the locals and this is the spot that delivers. You'll even get to try boerewors made of lamb, chicken or ostrich (there's also a veggie alternative). You'll be seated at long pine tables and benches in a happy and casual atmosphere. They have sides, salads, beer, cider and wine and you must try the local desserts, melktert, malva and koeksisters. Kloof Street is a favourite with trendy South Africans and all who love eating a boerie.
Find out more at gourmetboerie.co.za.
---
2

95 Keerom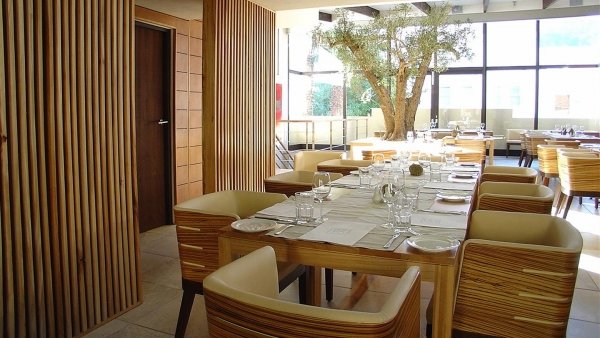 95 Keerom has been called the 'best Italian restaurant in Cape Town.' You get to enjoy fine Italian food in a beautiful historical Cape building that was built in 1862 and was once used as slave quarters and then stables. It's situated in the Company Gardens originally used to grow veggies and fruit for ships stopping at the Cape of Good Hope. The restaurant has a varied menu and wine list and the lamb comes from the chef's own farm. Check out the menu at 95keerom.com.
3

Catharina's at Steenberg (Constantia)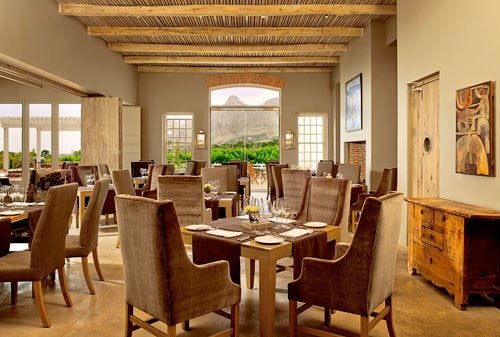 Your first impression is the warmth of the ambiance because the staff is welcoming and helpful in this historical setting. Catharina's is just like Cape Town: cosmopolitan but with an African heart that could only be described as 'contemporary, understated elegance.' You sit on comfortable local wooden furniture covered in African fabrics. The specialty Cape Dutch Cuisine will make your mouth water because it's a mix of European and Eastern ingredients and the fine wines are worthy of the location, i.e. Constantia is one of the world's premier wine growing and making regions. Unlike many other Cape Town restaurants there is also a champagne and cocktail bar. See for yourself at steenberghotel.com.
---
4

The Woodlands Eatery (Vredehoek)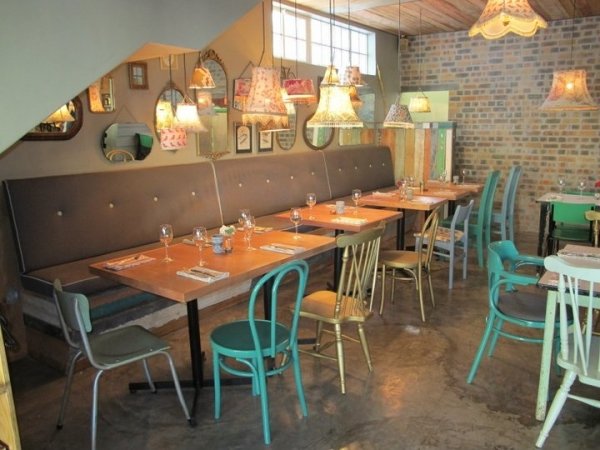 Unusually for restaurants in Cape Town, this is a cabin-like bistro. It's in a quiet part of Vredehoek always buzzing with a hip young crowd. The food is simple but very pretty and prepared by a husband and wife who go to great lengths to make sure their food and décor are as charming as the ambiance. If you love food with a twist this menu will make you very happy; think handmade pizza or slow cooked lamb topped with crème fraiche and all cooked in a smoky wood-burning oven. The Woodlands Eatery has a loyal local following because the food is good and the atmosphere down-to-earth. Learn more at thewoodlandseatery.co.za.
---
5

Gold Restaurant (Green Point)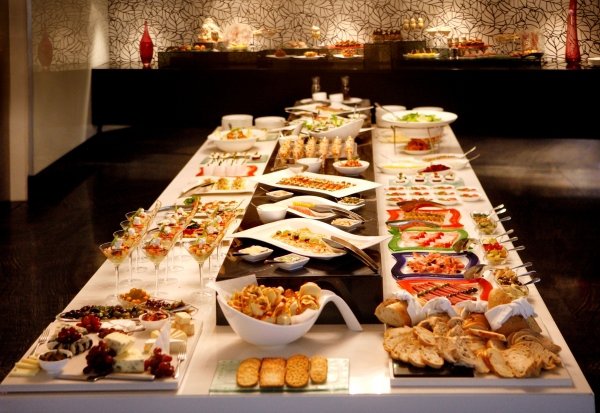 Ask the locals where you should go for an authentic African night out and they'll tell you 'go for the Gold' and they're right. Gold Restaurant is made up of dining areas named after stunning African regions like Timbuktu, Kente and Ashanti and get this - you can take part in interactive drumming. There is a Moroccan courtyard and a gallery displaying African art. You'll be served delicious African and Cape Dutch cuisine in fourteen courses after a customary hand washing ceremony. Visit goldrestaurant.co.za and see if it is something you would enjoy.
---
6

Aubergine (Gardens)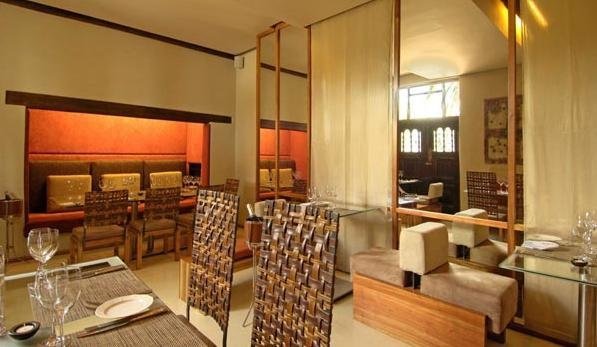 Cape Town restaurants can turn on the sophistication. When you're in the mood for fine dining, then Aubergine should be your choice. Food here is classical while also gently incorporating spices. This is an award winning restaurant that provides excellent service and the menu is prepared by a chef who loves variety and the freshest ingredients. You can have a la carte or the 3, 4 or 5 course menu. The cheese, dessert and wine selection has to be one of the finest anywhere in the world. Signature dishes are praline Chamar beef fillet and olives of ostrich fillet with orange butter. Inside is more formal while the courtyard is more relaxed. Check out the other delicacies at aubergine.co.za.
---
7

Harveys (Sea Point)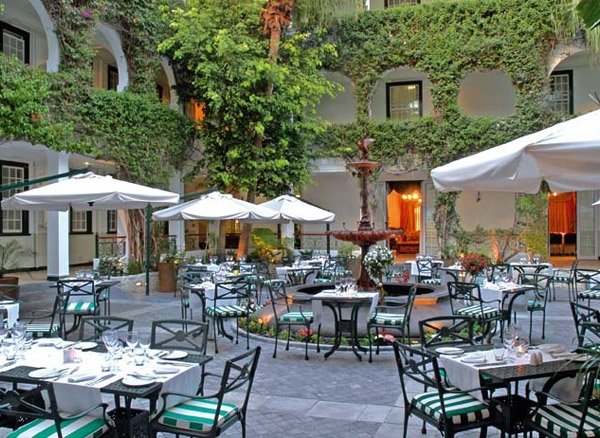 One of the most civilized ways to enjoy restaurants in Cape Town is a brunch at Harveys, part of the Winchester Mansions on the beach front in Sea Point. This is where all the locals hang out on a Sunday. Brunch is served in a delightful courtyard filled with relaxed patrons all reading their complimentary newspaper and quaffing a glass of bubbly while enjoying excellent live jazz. The urbane crowd happily tucks into the sumptuous buffet that includes sushi and pasta. (The same crowd also enjoys cocktails at sunset out on the deck.) It's a great place to become part of the hip and sophisticated Atlantic Seaboard set. Find out more at winchester.co.za.
Does the idea of these awesome restaurants make your mouth water? Mine was as I was writing!
---
Comments
Popular
Related
Recent