The attractions of Aspen in the summer will wipe away any thoughts that you only come here for the snow. During winter, Aspen is somewhat posh, with the glitzy resort attracting the wealthiest skiers. In the summer, however, it's a much more level playing field, with the stunning scenery and picturesque mountain town being enjoyed by all. Learn about the attractions of Aspen and make a resolution to visit one summer. Maybe this year?
1

Aspen Mountain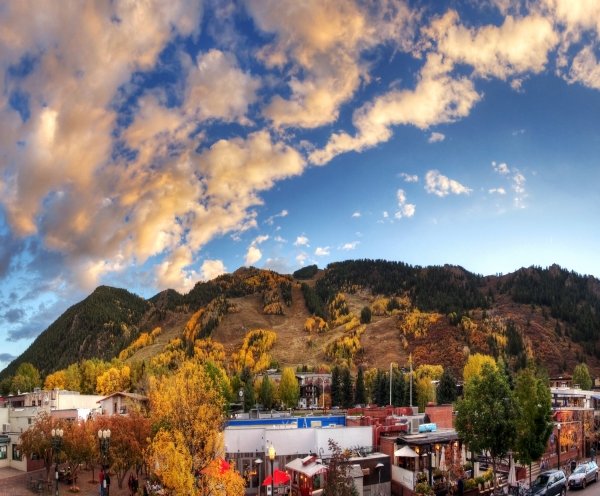 There's more than one way to get to the top of one of the favorite attractions of Aspen - you can hike or run to the top, but if you aren't athletically inclined, take the Silver Queen gondola up for views of the surrounding mountains. Aspen Mountain, also referred to as Ajax, reaches over 11,000 feet and towers above the city of Aspen, which sits at over 7,800 feet in elevation. What are ski slopes in winter become gravity cycling trails in summer. Paragliders jump off the edge of Aspen Mountain and glide over Roaring Fork Valley.
2

Wheeler Opera House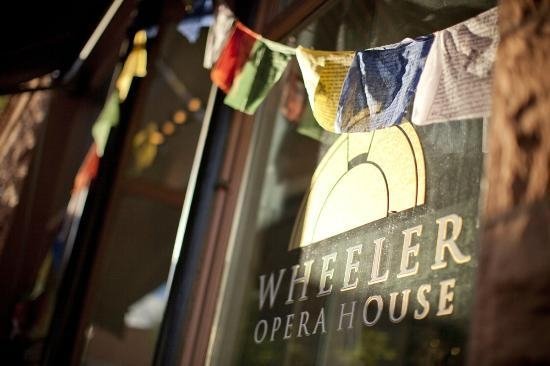 Opening in April of 1889, the Wheeler Opera House was declared "a perfect bijou of a theater" by the Aspen Daily Times. Today, concerts, comedy shows, operas, movie screenings, and other events still take place there. Most of the things that made the opera house great in 1889 were restored to their original splendor. From the second floor you can take in views of Aspen Mountain, and many of the original features add to the luxurious surroundings.
3

John Denver Sanctuary/Aspen Art Museum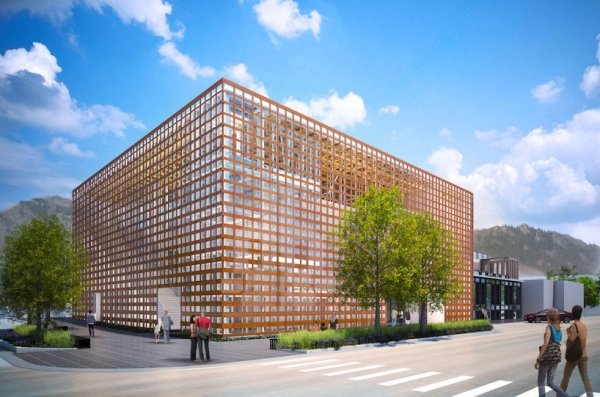 It was no secret that John Denver loved Aspen, in fact he designed and built a house in which he lived for many years. While it's nearly impossible to see the house (it's in a gated community), the sanctuary memorializes John Denver's songs and philosophy. Just across the park from the Rio Grande Visitor's Center, lyrics are etched into numerous rocks, pleasingly arranged near a soothing stream. On the other side of the sanctuary lies the Aspen Art Museum, a non-collecting museum featuring ever-changing exhibits.
4

Aspen Brewing Company
Located on East Hopkins Avenue, the brewery offers regular and bicycle tours. While there isn't a consistent schedule, tours are announced a week or more in advance. The Tap Room opens from noon to late night 7 days a week, with brews on tap or in to-go growlers. Almost every Friday and Saturday night you can enjoy live music. If you're on a budget, you can enjoy your brews a little cheaper during Happy Hour, from 5 to 7 o'clock every day.
5

Roaring Fork River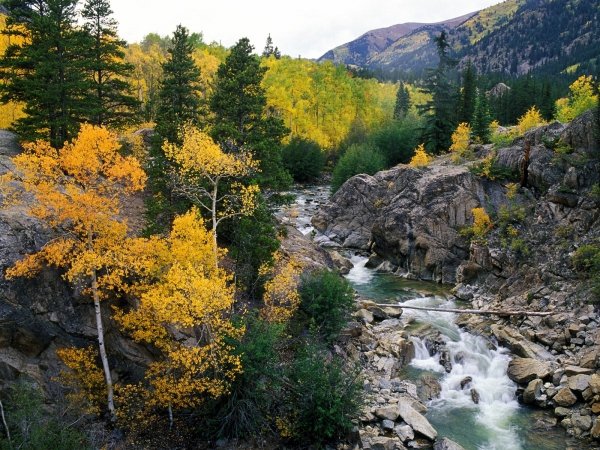 During summer the Roaring Fork River flows with snowmelt, making it ideal for a number of summer sports. Enjoy fishing, kayaking, rafting, or stand-up paddling, along with a little wading or swimming if you don't mind the frigid temperatures. If you're daring, one of the exciting things to do in Aspen is whitewater rafting with one of several experienced guides.
6

Snowmass Ice Age Discovery Center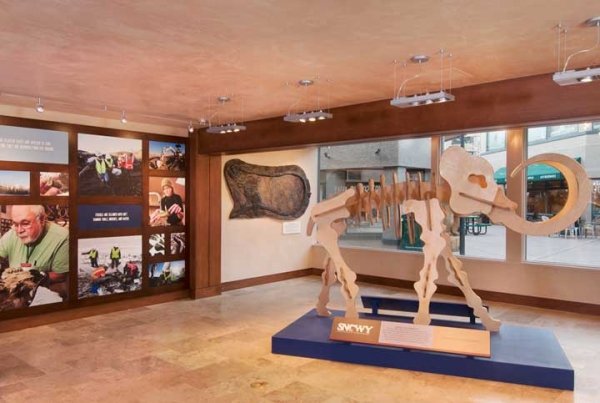 Discover how over 4,500 fossils were dug up at Ziegler Reservoir. The story began when bulldozer driver Jesse Steele uncovered the bones of a 43,500 year old mammoth in October of 2010 while he and his fellow workers were building a reservoir dam. Over the subsequent 6 months, thousands more bones were found. Overall, 26 different Ice Age vertebrates were found, including mammoths, mastodons, bison, camels, a horse, and a sloth. While the bones are being cleaned up at the Denver Museum of Nature and Science, the Discovery Center tells the story of the fossils through videos, displays, and a 1/2 life-size wooden mammoth replica.
7

Namesake Trees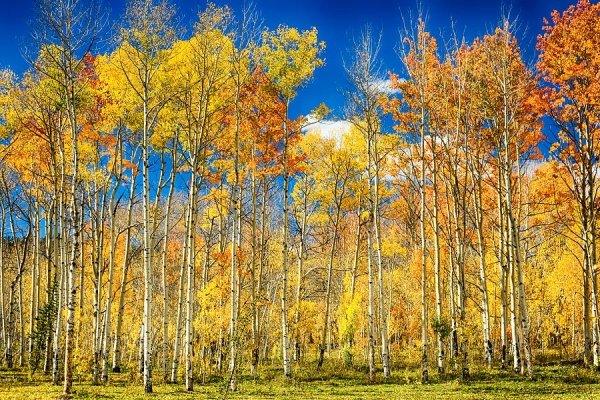 The town of Aspen was named after the aspen tree. The groves, often originating from a single seedling, spread out over much of the area around Aspen. The slender white trunks are often portrayed in art and photography, and the leaves quake at the slightest breeze, making a pleasing and harmonious sound as you go hiking through a grove. In fall, the leaves turn brilliant yellow, and attract numerous visitors to witness swaths of gold across the Aspen landscape.
Although there are plenty of attractions of Aspen, during the summertime your focus will probably be mostly on being outdoors, making the very best of the glorious scenery. Ready to put Aspen on your list of places to visit?