Arty communes are the perfect escape for creative spirits. Generally set in deliciously beautiful surroundings, there is usually everything perfectly set up to find inspiration or a new lease of creative thought. When you need to find your muse or just gorgeous surroundings and likeminded folks, arty communes are the answer.
---
1

Todos Santos, Baja California Sur, Mexico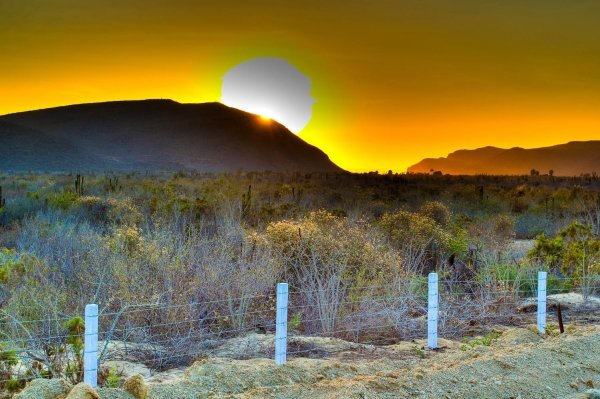 What does an artist need to create? Beautiful surroundings – check. Plenty of gallery space – check. A community of like-artists with whom to collaborate – check. Festivals to celebrate their craft – check, check and check. Todos Santas, Baja California Sur in Mexico has everything an artist needs in spades! Lying an hour north of Cabo San Lucas and set between the sparkling Pacific Ocean and the picturesque Sierra de la Laguna mountains, landscape artists will never fall short of inspiration. It's no surprise that artists seek out one of the best arty communes, which boasts 15 galleries in which to showcase their work. The founder of the art colony owns Charles Stewart Gallery, and Galería de Todos Santos is one of the most popular. If you're shopping for fine art, you can find both local artwork and craftsmanship, as well as works by expatriates. Visit in February, when Todos Santos throws an enthusiastic cultural art festival.
---
2

Carmel-by-the-Sea, California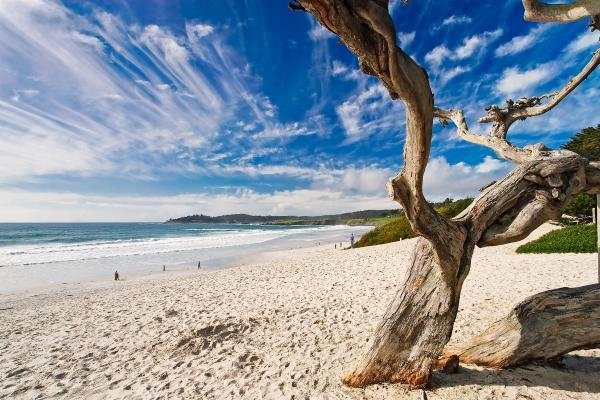 Carmel-by-the-Sea is the ultimate boho beauty of arty communes. Located in the Monterey Peninsula, the Pacific Repertory Theatre and over 100 hip galleries allow culture to grow organically. Reaching back over 80 years, the Carmel Art Association is the second oldest art cooperative in America and showcases work from over 120 local artists. If you're an actor, you can even delve into theatre at the Golden Bough Playhouse, which shows around 175 performances a year.
3

Salt Spring Island, British Columbia, Canada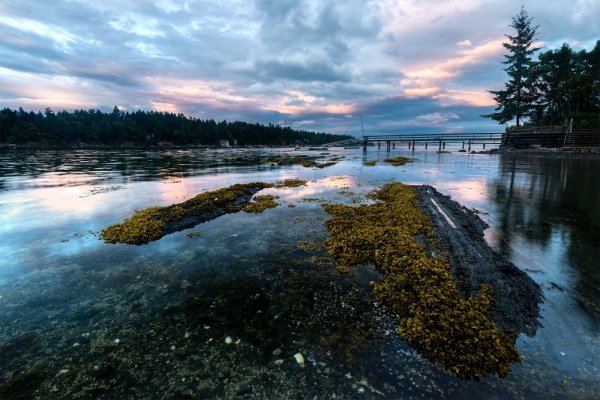 With over 30 studios and galleries, Salt Spring Island is an artist's oasis. You can grab a studio brochure on the ferry ride from Vancouver to Victoria, so you'll be all caught up on the most popular galleries, as well as those that fly under-the-radar but are just as hip (perhaps even more so). Even more popular is the Saturday Market, which runs from mid-April through October. Here, amongst the picture-perfect waterfront, you can pick up some fantastic island food to accompany your piece of island art.
---
4

Zona Imaginaria, Buenos Aires, Argentina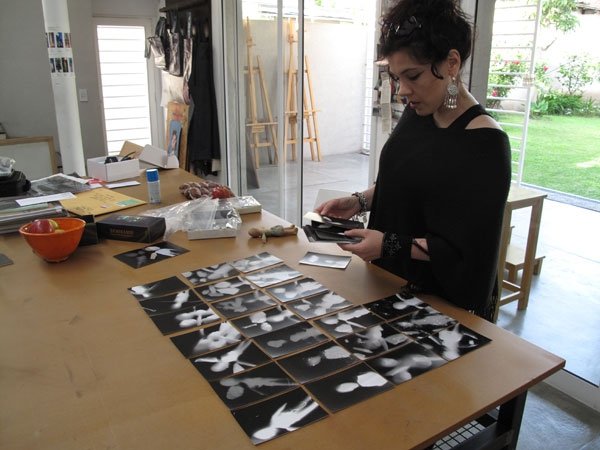 Established in 2008, Buenos Aires' Zona Imaginaria is an open space which encourages cross-cultural exchange. With its ceramics and print-making facilities, resident artists are invited to create within the site. Zona Imaginaria hopes to allow artists to research and train, all while exchanging their experiences with other artists. The Zone is home to the Workshop, which creates courses and seminars, and the House, which is a project of the residency.
---
5

Künstlerhaus Bethanien, Berlin, Germany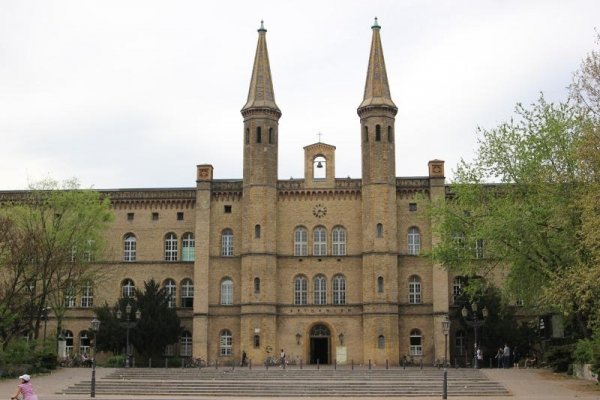 With a goal to enable modern artists to create, Künstlerhaus Bethanien was established in 1974, with a specialty in new electronic art forms. Boasting its own Media Arts Lab, Bethanien was a catalyst for the emerging European media art scene. This arty commune lodges and aids its international guests, runs workshops and discussions about art's practical use, plans and organizes artist events, and has also been a leader in developing cultural and artistic projects inside and outside the city.
---
6

Rijksakademie Van Beeldende Kunsten, Amsterdam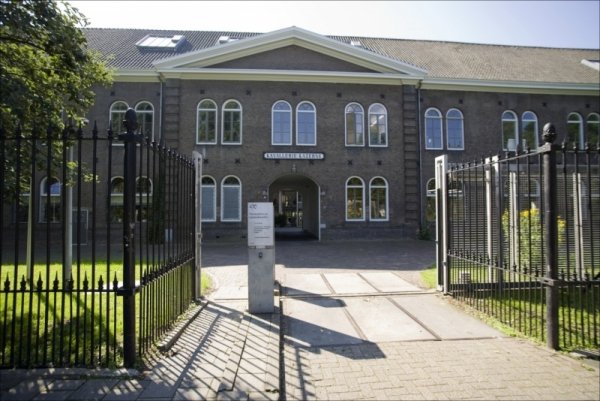 One of the oldest arty communes, this was established by King Willem III in 1870. Rijksakademie succeeded a national academy, Koninklijke Akademie van Beeldende Kunsten, which was founded in 1817 by Royal Decree. The mission of Rijksakademie is to allow talented and professional artists, local and international, a place to research and produce their work. Housing fifty-five studios and four technical workshops, Rijksakademie allows resident artists to stay on for two years. The tech workshops include image and sound (photography, video, electronics, sound and film), graphics (lithography, engraving, silk-screen, letterpress printing and artists' publications), construction (wood, metal, mechanics) and chemicals (plastics, paint, glass, ceramics).
---
7

Tyrone Guthrie Centre at Annaghmakerrig, County Monaghan, Ireland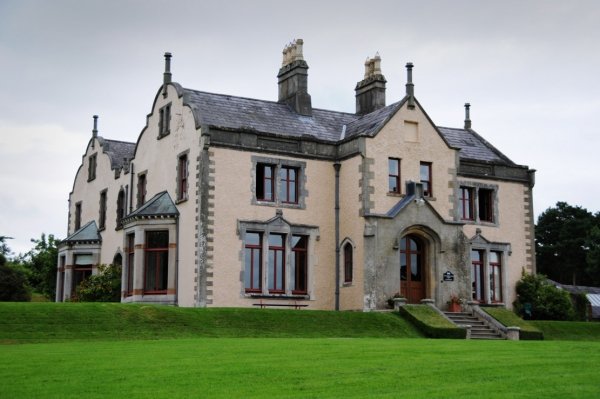 Springing to life in 1981, the founder, Tyrone Guthrie, was a theater manager on a mission. His mission: "...my said dwelling-house, furniture, pictures and chattels and the income of my residuary estate to be used for the purpose of providing a retreat for artists and other like persons.... so as to enable them to do or facilitate them in doing creative work." And residents won't have any trouble being inspired, as Guthrie's land includes 450 acres of garden, lake, parkland forest, equipped with boats and walking trails. Accommodating writers, dancers, musicians, visual artists and composers, the Big House has one artist studio, as well as eight available studio spaces, each with an easel, a sink and tables. Also located in the arty commune are a music room, with a grand piano and acoustic studio, a black and white photo darkroom and a performance space with a piano, two free standing ballet barres and one mirrored wall.
Is an arty commune your idea of a dream vacation? What's your artistic passion?
---
Popular
Related
Recent