8 Amazingly Spectacular Places to Enjoy a Soak ...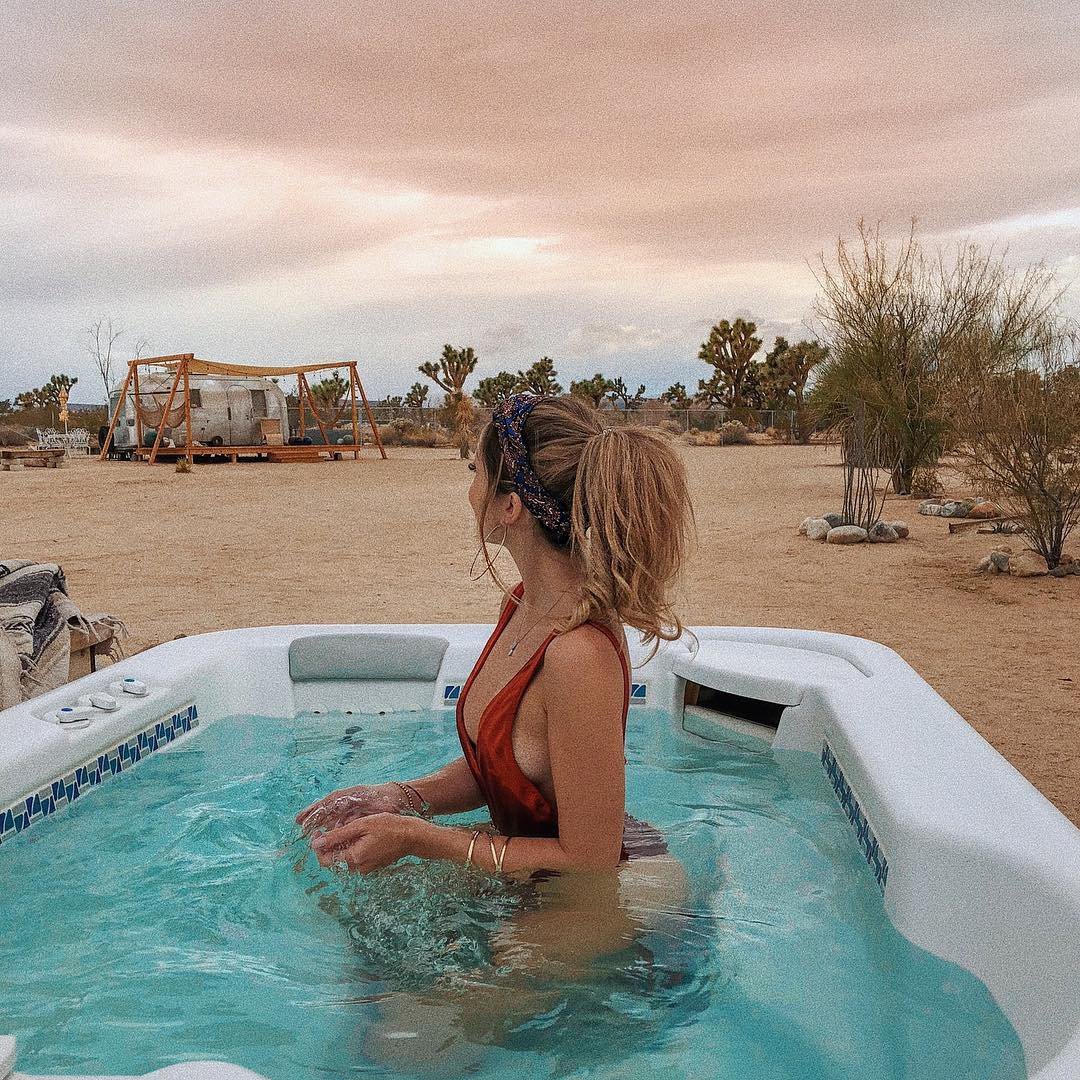 Nothing says relaxation like a lovely, hot soak in the tub; the feeling as your body slips into warm water is without doubt the very best cure for the very modern human condition of stress. To open up the faucet, pour in the bubbles, sink down, lean back and luxuriate whilst the water washes the cares away, is one of life's simple pleasures. So, what if the simple pleasure of enjoying a soak is elevated to another level and that soak is taken in a place of spectacular beauty instead of your stylish but somewhat limited home bathroom. Here I am going to introduce you the 8 Amazingly Spectacular Places to Enjoy a Soak.
The Thermal Spa's pools in Bath are still fed by the same springs that have summoned bathers to this beautiful place for centuries. There are 3 springs in total, Kings, Hetling and Cross. Each is located underground but the best place by far to enjoy a soak is in the thermal rooftop pool which affords a great view of Bath's beautiful, gothic Abbey.
2.

Molori Safari Lodge, South Africa
Long gone are the days when wilderness meant roughing it: This stunning safari lodge has five bungalows which brings elegance to the Veld. This unique accommodation is situated within a game reserve and includes full wall windows to allow visitors to view stunning African panoramic vistas. But to enjoy a soak and an even better view, try the hot tub in the main lodge which over-looks over a busy watering hole. Sit back and wait for the lions, elephants and zebras.
3.

Chena Hot Springs, Alaska
Alaska may initially make you shiver, but America's most northern state does have the ideal place for a relaxing and warm escape. The Chena Hot Springs are located in the middle of a huge geothermal zone. The springs funnel very hot mineral water into the enormous pools in the resort. The water undergoes a cooling process before reaching the pool so that you can enjoy a soak whilst enjoying stunning views of verdant evergreen forests and alpine peaks.
4.

Rome Cavalieri, Rome, Italy
This has got to be one of the most luxurious places to enjoy a soak available to anybody, anywhere. Guests staying in the penthouse suite at the Cavalieri in the heart of Rome have a private whirlpool on the rooftop from where you can watch the city come to life or St. Peter's Basilica illuminating the night time sky.
5.

Hot Water Beach, New Zealand
More active travellers may prefer the natural spa experience which is available on the northern coast of New Zealand. There are 2 underground fissures which leaks water which then bubbles up through the sands to the surface. The best time to visit is a couple of hours prior to low tide. Take a pail and spade so that you can dig your own hole in which to sit and enjoy a soak.
The hot springs at Pamukkale are reported to have beautifying and healing powers. The site itself is stunning and has been created by mineral deposits from 17 hot springs. The landscape is like something out of science fiction where crystal white terraces have formed pools of steaming water perfect for enjoying a soak and the incredible views.
7.

Conrad Maldives, the Maldives
The Conrad Maldives villas are spread across 2 islands and all of them offer magnificent views over the ocean. There isn't a better place to appreciate the landscapes than from the restful waters of a secluded and intimate hot tub. The tubs in these villas are surrounded by white powder sands and sparkling coral reef. Hotel staff will provide even more luxuries to ensure that you enjoy your perfect soak.
8.

Jigokudani Monkey Park, Japan
Primates enjoy bathing just as much as human beings and nowhere is better than Japan's Jigokudani Park in fulfilling these monkey needs. North West of Tokyo, there is a natural park which sits on top of hot, bubbling springs which feed a man-made lake which is attended by Japanese snow monkeys. Even though human guests are not welcomed in the same pools as the monkeys, they can enjoy a soak in the springs at the guest house within the park.
So there you have it, the next time that broken tile or dripping tap spoils the ambience of your soak at home, leave your own bathroom behind and kick back in paradise whilst enjoying a soak in locations that are full of luxury, history and glorious natural beauty.
You'll have to leave your bubble bath at home to visit these Amazingly Spectacular Places to Enjoy a Soak but what is your favorite bath time treat?
Top Photo Credit: pinterest.com
{{#comments_count}} Show Commnents ({{comments_count}}) {{/comments_count}}