Winter is around the corner and if you're looking for places to visit this year, here are a few suggestions by guest contributor Rosella Pollard.
After weeks of quoting the famous 'winter is coming' line from hit television series, Game of Thrones, we have resigned ourselves to the fact that we won't be feeling the sun on our bare skin for a long time! There's only one thing for it then - winter break time! Find out where's hot to visit during the months following Christmas.
---
1

Marrakech, Morocco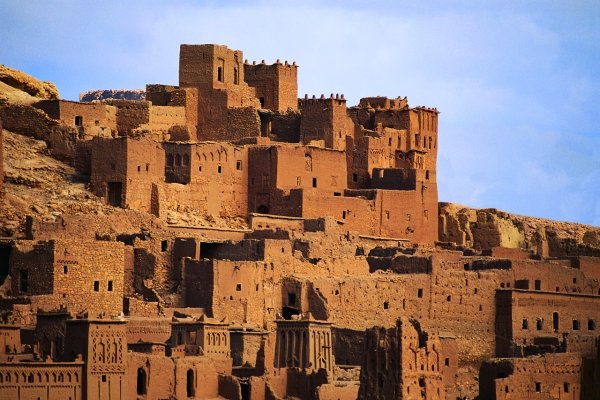 The vibrancy of Marrakech cannot be overestimated. Visitors who enter Jemaa el Fna will instantly be immersed into an energetic kingdom brimming with vitality as fantastic sights, smells and sounds coexist to create an unrivalled atmosphere. Manoeuvre through the labyrinth of the souks where one can observe a craftsman at work, sample fresh saffron or partake in a spot of bartering.
Weather wise, Marrakech benefits from a moderately warm climate during the months of January and February with highs of 20 degrees. Pay a visit to Les Bains de Marrakech for a reasonably priced traditional Hammam massage and complimentary carrot and orange juice in the most sublime setting.
---
2

California, USA

Known as the 'Golden State' for its mild winters, rare rainfall and large helping of annual sunshine, when it comes to winter sun, California is a no-brainer. Tour the Pacific Coast with your girlfriends, enjoy the glitz and glamour of Hollywood and marvel at the magnificent views from the top of the Golden Gate Bridge in San Francisco.
---
3

La Plagne, France

Imagine looking out onto snow topped pine trees and magnolia mountain peaks from the large windows of a homely ski chalet; c'est magnifique n'est-ce pas? Ski chalets in La Plagne come with the added bonus of ski-in, ski-out facilities and are usually fully catered – did somebody say «pain au chocolat»? La Plagne makes up one half of the Paradiski 'dream' skiing area and is connected to Les Arcs by the Vanoise Express – the world's fastest cable car. Travelling in a group? Snowchateaux is one accommodation provider who offers cosy catered chalets in La Plagne with facilities such as Jacuzzis, games room mezzanines and ski-in, ski-out access.
---
4

Bali, Indonesia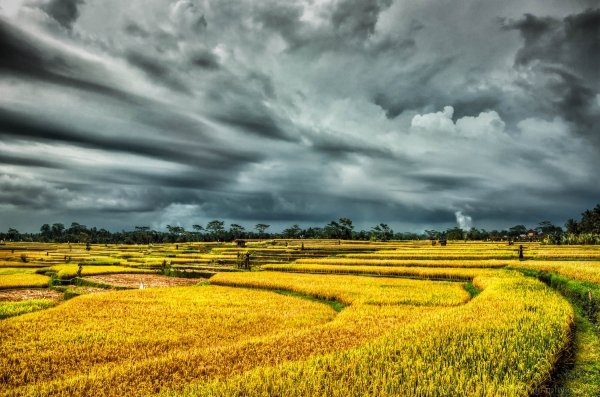 How does sipping rum and coke from a sand bucket as you gaze out into the Indian Ocean with wonder sound? Bali is paradise personified. Proof of this accolade can be determined by the amount of visitors who are apt to return time and time again. Participate in a Balinese cooking class, relax on a hammock with an engrossing read or try your hand at deep sea diving.
---
5

Torrevieja, Costa Blanca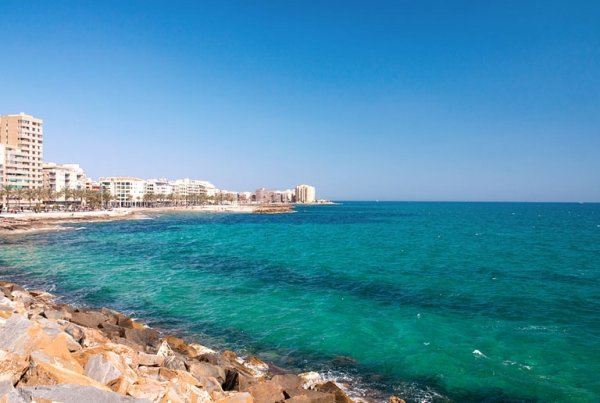 Flanked by the Mediterranean Sea, the Costa Blanca enjoys a pleasant climate all year round and is ideal for those looking for their fair share of mild sun, without sizzling temperatures to contend with. Hailed as 'Costa del Yorkshire' due to the amount of British expats in residence, Torrevieja is a popular winter sun destination for many. Be it nibbling tapas al fresco, browsing the local street markets or enjoying a mid-morning swim in the Los Locos Beach waters, Torrevieja has it all. For accommodation in this beautiful Spanish town, check out the Los Locos Beach sea front apartments.
---
6

Sydney, Australia

During the month of February, Sydney comes alive as the Gay and Lesbian Mardi Gras ignites the city with glittering night-time parades and frequent street parties. February is also a significant month in the Australian calendar. This is the last month of summer and therefore a brilliant time to visit for anyone looking to soak up the last few rays of sunshine. Sydney is a cosmopolitan city which truly does offer everything you could want from a holiday; from the famous Bondi Beach to ample glossy shopping malls, you'll be completely spoilt for choice.
---
7

Dubai, UAE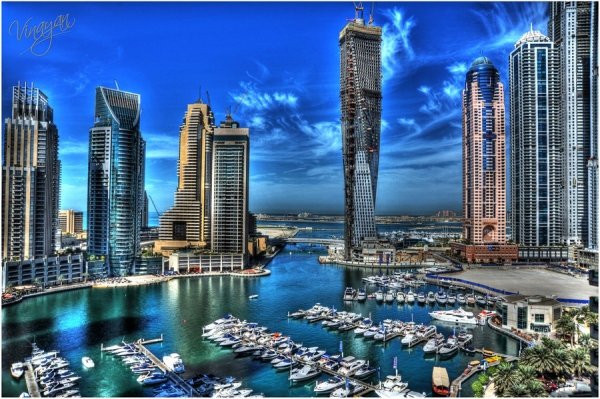 The jewel of the Middle East; Dubai is a city of innovation, impressive architecture and intense decadence. Be it overlooking the ciy's calm, aquamarine waters from a prime sunbathing spot or shopping 'til you drop at one of Dubai's expansive malls, you'll find no shortage of things to do. You'd be forgiven for assuming such a lavish destination would come with an equally lavish price tag, however staying in rented accommodation over a hotel could slash the cost of your trip considerably, particularly during the months of January and February when flight prices plummet. For affordable holiday rentals in Dubai, be sure to check out My Dubai Stay, an accommodation provider offering furnished apartments in 9 key Dubai locations including Dubai Marina and Downtown Burj Dubai.
So, where will you travel to this winter 2013? Will it be the magnolia white haven of La Plagne, or the Mediterranean waters of the Costa Blanca? Wherever you decide to lay your hat, I hope you've enjoyed my guide to 7 amazing winter sun destinations!
More
Comments
Popular
Recent