Whether you are looking to unwind and relax with a Swedish massage, or you are wanting to indulge and pamper yourself with a 'spa experience,' here are some amazing spas around the world to add to your list! These are by no means exclusive, as there are just so many amazing spas around the world to choose from. I have, however, included those spas that are resort/hotel and destination spas, instead of the high street day spas.
---
1

El Secreto - San Pedro, Belize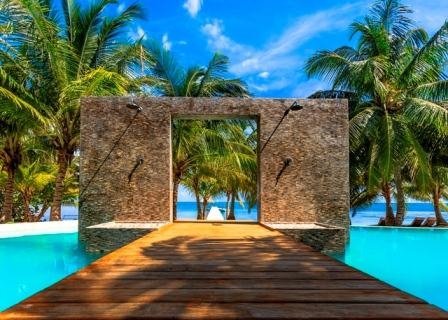 Located 11 miles from the nearest town (and with arrivals via boat only), this is one of those amazing spas around the world that is in such a beautiful destination, it is best shared with someone else. You will be instantly transported to a magical place when you arrive here! This is a relatively new hotel that consists of 13 thatched villas showcasing contemporary and traditional Belizean elements. The spa here will help you to relax, if the scenery doesn't, as the peaceful atmosphere along with their rituals, will transport you to another place. One of their top treatments is a Spiritual Cleansing Ritual; you'll get to bathe your feet in coconut milk, exfoliate your whole body with sea salt and essential oils, and finish off with a massage, using beach shells and an algae shea butter!
---
2

Bulgari - London, UK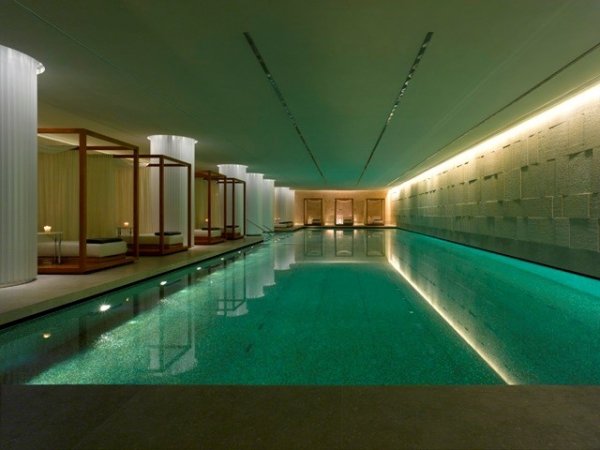 The Bulgari Spa is located inside an exquisitely branded luxury hotel in Knightsbridge, London, that opened in 2012. Their focus is on overall wellness and they offer a program based on treating the outside in order to harmonize the inside. One of their top treatments is the 'Hero' treatment, targeting three main culprit areas, making it perfect for anyone; namely, the back, the face and the scalp. It includes exfoliation, a back massage, a personalized facial, followed by a scalp massage.
Trendinig Stories
More Stories ...
3

Blue Diamond Resort - Playa Del Carmen, Mexico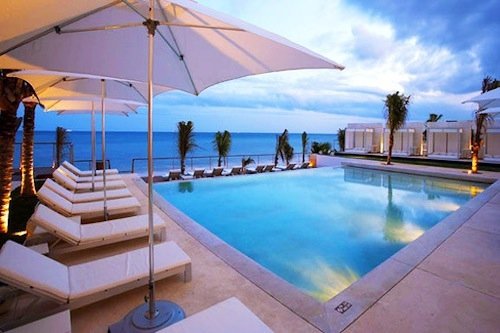 Mexico's Riviera Maya is renowned for its luxury resorts and is gaining traction for its fantastic destination spas too. Blue Diamond is an upscale resort and spa close to Cancun; even if you are partying it up, their full-service spa is definitely worth a visit! I had been staying at Blue Diamond for a friend's wedding and did not visit the spa until the last day. I really wish I had gone every day that I was staying there though, and trust me, you will too, if you visit. A lot of their treatments combine Mayan philosophies with Asian rituals. One of their top treatments is Janzu, a Mexican hydrotherapy spa treatment performed in a shallow pool, while a therapist gently guides you through a series of dance-like movements.
---
4

Encore - Las Vegas, USA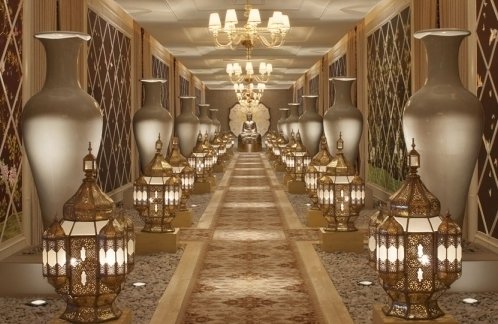 The Encore Spa at the Wynn's Encore Resort in Las Vegas, Nevada, is quite opulent looking and it has made Forbes' Travel Guide Five Star Award as a winning spa for a reason. There are many designer treatment rooms, garden villas, couples' rooms; all to help you escape the hustle and bustle of the Las Vegas strip! One of their top treatments is aptly named the 'Good Luck Ritual.' This includes a fusion massage combining a hand and foot treatment, a body massage and a relaxing botanical scalp massage, all aimed to double-your-luck!
---
5

Monastero Santa Rosa - Amalfi Coast, Italy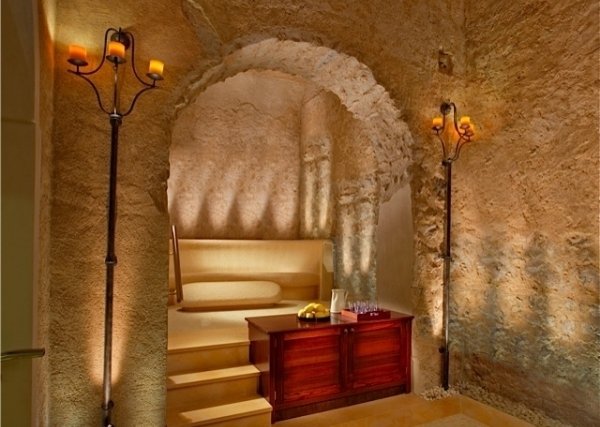 Monastero Santa Rosa's spa embodies tradition and defines an oasis of spirituality unlike any other spa on this list. Originally, it was a 17th century monastery, and the original structure is still intact; each treatment space preserves the old vaulted ceilings, transporting you to another time. The ancient Roman tradition of bathing within a series of thermal rooms (tepidarium, aromatic steam room, sauna with crushed ice fountain, hydro pool and emotion shower), is re-created within this spa. One of their top treatments is outside in a garden that overlooks the Gulf of Salerno, boasting a 180-degree view of Amalfi and Conca dei Marini. Surrounded by the inspirational sights, sounds and scents of the coast—perfumes of wild mint, lemon, and jasmine, the ringing of Duomo's church bells—every sense will be ignited as spa therapists soothe your soul.
---
6

Sabi Sabi Private Game Reserve - Kruger National Park, South Africa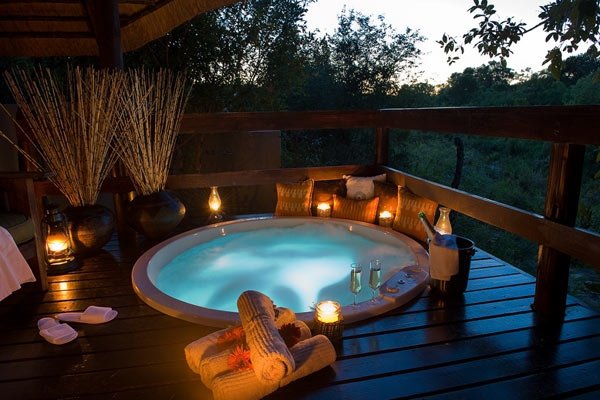 Two Award Winning Spas (Amani Spa at Earth Lodge and Amani Spa at Bush Lodge), have been purposefully designed at this private game reserve just outside the Kruger in South Africa. Safari guests will get to connect even more with nature following their adventures, as they have the option to enjoy their spa treatment outside in the Zen meditation garden, along with the outdoor shower, and the birds calling above. It is the perfect place to rest, rejuvenate and relax after a safari excursion in the sun. One of their top treatments is the 'Jewel of Africa' - a deeply soothing massage combining crystals, warm oils, and massage movements to help release emotional stress, tension and balance the energies of the body.
---
7

COMO Shambhala Estate - Ubud, Bali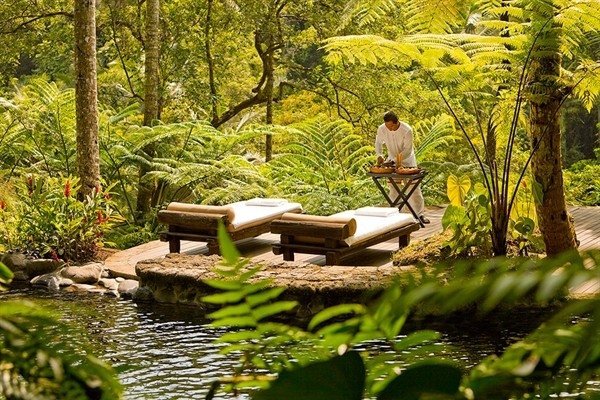 I can't leave a Balinese spa off this list! There must be at least seven amazing spas to choose from in Bali alone. With resident yoga teachers, Ayurvedic doctors and nutritionists located in this wonderful estate-retreat, you can truly engage your mind, body and soul. 'The Source' therapy rooms, for instance, have frontal views of the Ayung river gorge, in the tourist town of Ubud, which are just stunning, and provide an amazing backdrop while you are drifting away to a relaxing massage. One of their top treatments is a hot river stone massage; local on-site stones are collected and warmed, before being used to gently massage those aching knots away.
Have I tempted you, yet? I certainly enjoy being pampered with massages, facials, and exotic treatments, wherever I am in the world. With so many luxurious spas opening up each year around the world, we are spoiled for choice. What are some amazing spas you've been to, and which spas would you recommend visiting?
Sources: elsecretobelize.com, bulgarihotels.com, bluediamond-rivieramaya.com, monasterosantarosa.com, sabisabi.com, and comohotels.com.
---
Comments
Popular
Related
Recent