Alternate Airports That Can save You Buckets of Bucks ...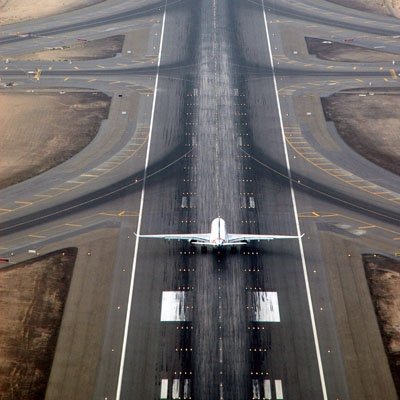 One way to cut down on travel costs is to fly into an airport that isn't a major international hub. While you might have to pay extra transport costs after landing to get to your end destination, you will still save money overall. If you're heading to any of the major US cities, here are alternate airports you might want to check out flight options for.
1.

Washington D.C. Alternates
Most people arrive in Washington DC via the Ronald Reagan Washington National Airport. While The Dulles International Airport is one of the alternate airports available and 28 miles from the city, the Baltimore Washington Airport is only 7 miles farther away and quite a bit cheaper. It's a major hub for Southwest Airlines. While you're there, there are a number of things to keep you entertained – you can rent a bike, walk on the cardio trail, go to the observation gallery, or visit the Thurgood Marshall tribute. It's an easy Amtrak ride to the downtown area.
People often fly into Miami and land at the Miami International Airport. However, there are a couple of airports that are cheaper. The Fort Lauderdale-Hollywood International Airport (28 miles from Miami) or the Palm Beach International Airport (69 miles from Miami) may be cheaper. The Palm Beach International Airport offers a putting green, spa and a play area, while the Fort Lauderdale-Hollywood International Airport has more traditional amenities such as restaurants and shops. Miami is just a Tri-Rail ride away from either airport.
Instead of flying into Dallas and arriving at the Dallas/Fort Worth International Airport, why not arrive at the Dallas Love Field Airport? Not only is it much cheaper, but it's a much shorter trip to Dallas – it's located only 6 miles from the city where Dallas/Fort Worth Airport is 19 miles away. Recently remodeled, this airport is traveler-friendly with beautiful ceiling artwork, a traveler's museum and a food court. It's easily accessible using public transportation.
4.

San Francisco Alternates
Although it's nearly as popular and crowded as San Francisco International Airport, the Oakland International Airport is cheaper and only 8 miles farther away. Additionally, the airport experiences fewer delays due to fog than SFI. It has enough restaurants and shops to keep you busy. Only 20 miles from San Francisco, it's the 12th cheapest airport in the United States, and accessible via a cheap ride on AirBart.
Granted, the Boston Logan International Airport is quite a bit closer to Boston, sitting only 4 miles outside the city. You will have to measure if the distance from Boston is a deal breaker for these two cheap airport alternatives. TF Green in Providence, Rhode Island is 59 miles from Boston, while Manchester-Boston Regional Airport in Manchester, New Hampshire is 52miles away. Both are cheaper and both serve the big airlines. Furthermore, TF Green has an 83% on-time departure rate.
6.

Los Angeles Alternates
Los Angeles International Airport is usually the airport of choice when visiting Los Angeles, and it's 18 miles from the city. However, just 5 miles further is the Long Beach Airport, quite a bit cheaper and it offers an 86% on-time departure rate. With easy access to Amtrak and Metrolink, you'll be on your way to LA in no time. If you land at the Burbank Bob Hope Airport, it's even closer than LAX and car rental form Avis is easy and quick. Furthermore, it's 2 miles closer to LA than LAX!
John F. Kennedy International Airport is one of the best known airports in the world, and only 13 miles from New York City. If you try the Long Island MacArthur Airport you will save money and avoid the massive quantities of people at JFK, although it is 52 miles from New York City. There's a small food court and a couple of gift shops so there's no need to leave without that "I love New York" t-shirt if you forgot someone on the gift list. It's easily accessible by the Long Island Railroad.
This covers the alternates just for major US cities but there's a lesson here for all. It pays to research all airports close to your destination because the most obvious/biggest may not be the cheapest or best option if onward transport is easy. Less money spent on flights means more money to spend on good stuff – right?
{{#comments_count}} Show Commnents ({{comments_count}}) {{/comments_count}}