7 Magnificent French Chateaux ...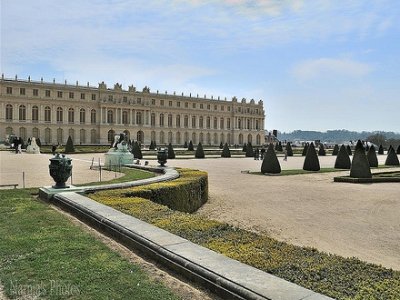 Every little girl dreams of being a princess who lives in a magnificent castle. For every one of us apart from a magical few, this never comes true. Noone builds castles anymore. They were either constructions built in defensive positions or they w ere just a conspicuous statement of wealth. France is full of them and where once they were magnificent homes of the aristocracy, they are now either hotels, converted into apartments or the elegant headquarters of vineyards. Here are 7 magnificent French Châteaux
Photo Credit: V come Viaggiare
The largest castle in the Loire Valley was built in the Renaissance style for King François I but as he had so many other homes he used Chambord only as a hunting lodge.
Photo Credit: Philippa_M
Château d'Amboise was one of the homes of King François I that he actually enjoyed living in. This magnificent French château is one of the earliest examples of the Renaissance style in the Loire.
3.

Château De Plessis-Bourré
Photo Credit: Picture Lille
One of the more unusual of the magnificent French Châteaux, de Plessis-Bourré is built on a moat and includes a drawbridge. It also has dungeons thanks to its history as a defensive structure.
Photo Credit: V come Viaggiare
This wonderful building has a magnificent history. Built in 11540 by Robert d'Estampes it was purchased in 1747 by John Law, a Scottish banker. It was then acquired by notorious revolutionary Charles Maurice de Talleyrand until the time of Napoléon when it was used to imprison King Ferdinand VII of Spain. It was saved Nazi occupation by the ministrations of the Duc de Valençay and during WWII treasures from the Louvre such as the Venus de Milo and the Winged Victory of Samothrace were stored here.
Photo Credit: Vampire count
If I was going to be a kept mistress, then I want someone who would give me a magnificent French château to live and love in. Château de Cheverny is built on lands Henry II gave to his mistress Diane de Poitiers. She didn't think much of the area and sold the property to the original owner King Henry had confiscated it from.
Photo Credit: ∗~Lucryso
The previous château may have associations with a woman of easy virtue but the Château de Blois has links with one of the purest women in history. It was here that Joan of Arc was blessed by the Archbishop of Reims before she departed with her army to fight the English in Orléans.
Photo Credit: ltdan
Now home to various eclectic collections that includes toys, saddles and bone china the Château de Saumur started life as a defensive stronghold and changed hands many times whilst the French and English were fighting for control of Anjou. It was also a prison during Napoleonic times.
After seeing these few examples of magnificent French Châteaux I've decided I couldn't be bothered with all that dusting and vacuuming so I'm quite happy with my little semi detached castle. I do hope you've enjoyed our trip through the Loire Valley and Northern France. Do you still dream of being a fairytale princess?
Top Photo Credit: Narnia's photos
{{#comments_count}} Show Commnents ({{comments_count}}) {{/comments_count}}