7 Amazing Places to Backpack in America ...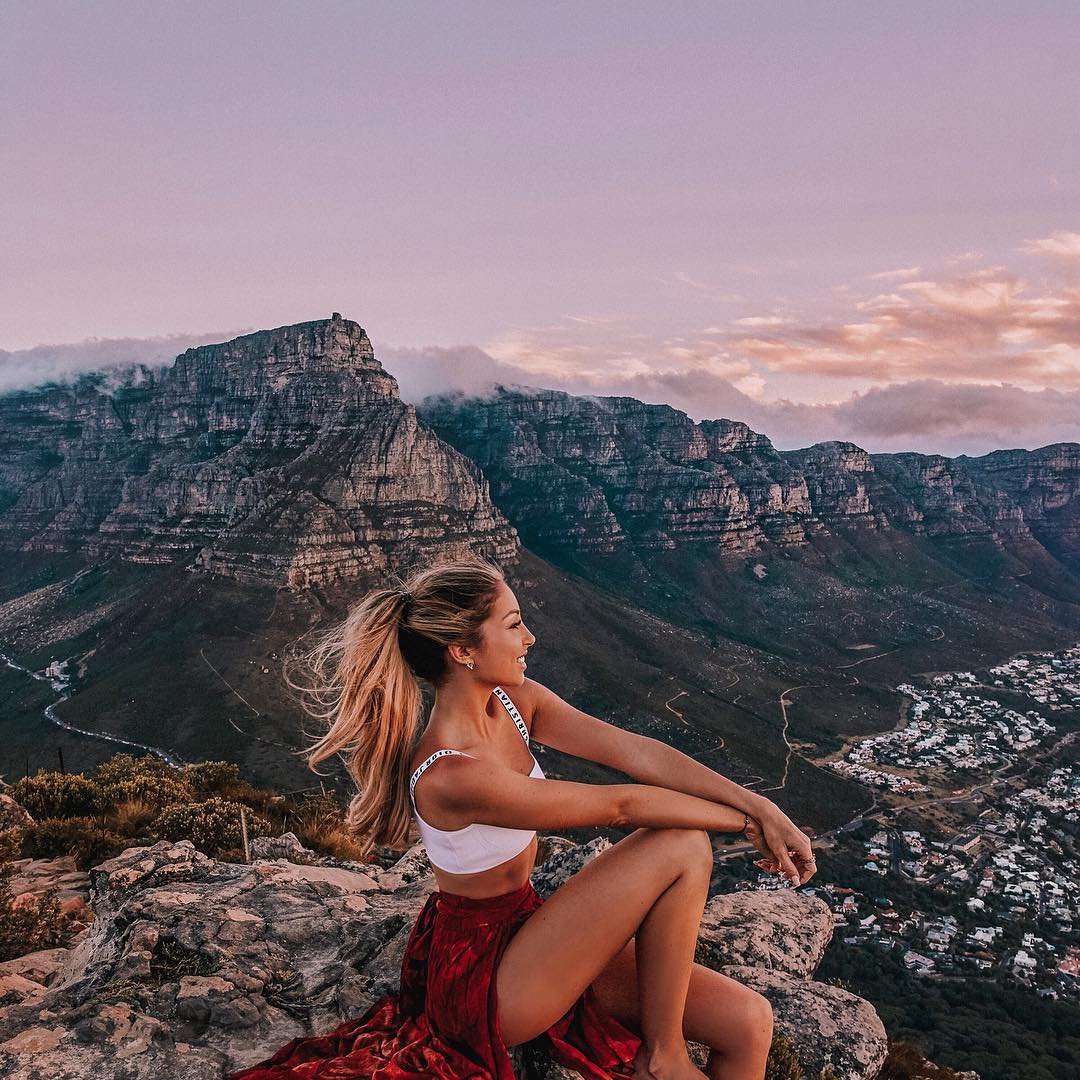 Backpacking IS for everyone. If you don't consider yourself an outdoors person then that just means you haven't gotten out in it enough yet. Here are a few suggestions of places to start, so grab your canteen and dehydrated food while I show you some of my top spots and future conquests.
Sedona, AZ is a truly unique town. I discovered it two years ago on a road trip with a friend while taking a one day detour that turned out to be a five day stay. Sedona is that awesome. It has something for everyone. Beautiful vista, colorful slot canyons, hike from easy to difficult, and a great small town feel without the touristy edge. If I had to describe the town, I would call it a working person's Aspen. It has everything you would want in a vacation spot without the high end prices.
I've always wants to hike a live volcano, and Hawaii's Volcanoes National Park will be the perfect place. There's plenty to see, but for me the top shelf is Puu Oo. It's a 14-mile roundtrip trek out to three live volcanoes. From fuming flows to contorted volcanic remnants, this hike is guaranteed to take your breath away.
If you've read the book or seen the movie Into the Wild then you know the story is Chris McCandless, the college kid who gave up everything in order to achieve his dream of living in nature. The Magic Bus turned out to be his final destination on his journey of self discovery. The bus sits just as he left it with some of his own gear and writing still strewn about. The hike isn't overly amazing, but give the movie a look and I guarantee you'll understand its significance.
This 22-mile trek will land you on top of the highest mountain peak in the contiguous U.S. You will literally be standing on top of the United States. The views are picturesque, but they come at a price. The elevation gain is a lot for one day so stay on the mountain the night before fully ascending, as recommended, to fully prepare your body for the haul.
3.

Conundrum Hot Springs, CO
Nestled between the two highest peaks of Colorado's Rocky Mountains is Conundrum Hot Spring. It's a natural spring hot spring built up from stone pool sitting in the middle of a snow-covered mountaintop. You will never find a more picturesque place to relax. The trailhead is just outside of Aspen, CO so stop in there to gear up and to see where Dumb and Dumber took place, then head just out of town to start this 16 mile roundtrip hike.
Glacier Gorge has something for everyone. From cascading waterfalls to glacier formed lakes it will satisfy the side of you that need relaxation, but also keep busy the side that needs adventure. There are a million beautiful hikes here to choose from so I recommend visiting the Rock Mountain National Park website to tailor your own experiences.
Located on the Havasupai Indian Reservation on the south rim of the Grand Canyon, this is barnone, the most amazing place in America that I have ever visited. To get there you must hike ten miles down into the canyon to reach the reservation, and then another two to reach camp ground. You can stay there and swim in the pools surrounding the stunningly beautiful Havasu Falls or you can venture another three miles down the trail and jump off of the 60-foot drop at Beaver Falls. Either way you should feel a sense of accomplishment as you let the crystal clear waters of the falls take your worries away.
This list is anything but comprehensive. I have given you a good starting point but the question is, when are you going to start your own list?
Top Photo Credit: mrwsierra
{{#comments_count}} Show Commnents ({{comments_count}}) {{/comments_count}}