COMMENT
There are a lot of truly incredible waterfalls on Earth one should definitely see during their lifetime. Waterfalls are some of the most wonderful features of the natural world and they can really leave you breathless every time you admire their beauty. They come in all shapes and sizes, "from cascade to plunge to horsetail," and even if some of them are taller or wider, they are all amazing in their own way, since they truly are one of nature's most wonderful creations. There are so many incredible waterfalls on Earth that it was extremely hard for me to pick just 7 of them, but based on popular demand I've come up with this list:
1. Victoria Falls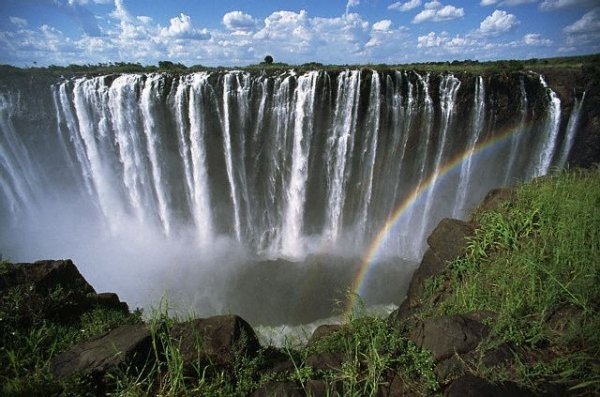 In my opinion, this is definitely one of the most amazing waterfalls on Earth that everyone should visit someday. It lies on the border between Zambia and Zimbabwe, it has a width of 1.7 km and a height of 108m and it's considered to be "the largest sheet of falling water anywhere in the world." It was named after Queen Victoria of England and it has an average flow of 1 million liters per second. This incredible waterfall is considered to be one of the seven natural wonders of the world and it is also called "smoke that thunders" because its resulting spray can be seen from up to 25 miles away. Quite impressive, right?
2. Niagara Falls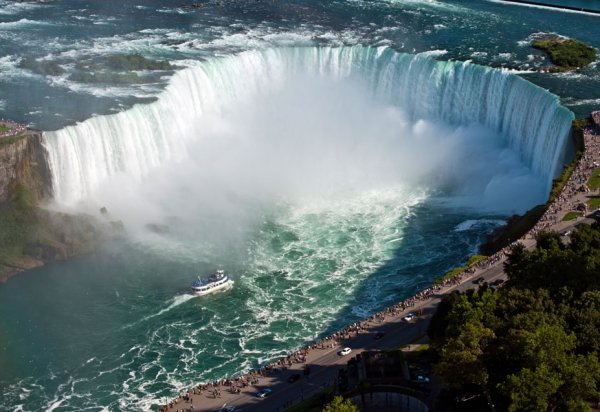 I just had to add this beauty of nature on this list! It lies on the borders between Ontario and New York and it's the most famous waterfall in North America (and maybe even in the entire world). It is truly massive and really impressive, since almost 6 million cubic feet of water flow through it every 60 seconds. This wonderful and incredible waterfall is actually comprised of three waterfalls: the Horseshoe Falls, the American Falls and the Bridal Veil Falls. It's one of the most popular tourist destinations and that's why you've just got to go see it (if you haven't done it already and in this case, I'm sure you'll be more than eager to revisit it).
3. Angel FALLS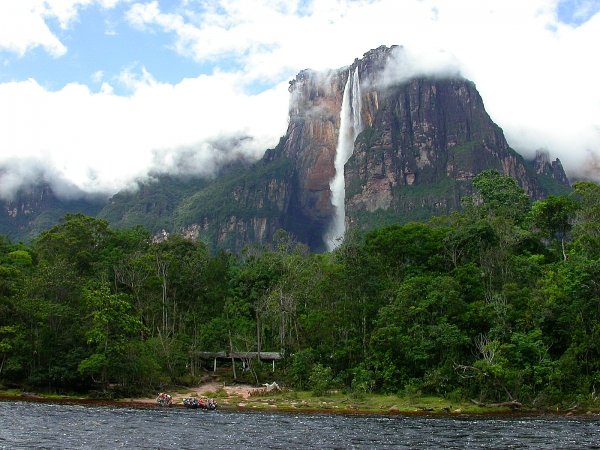 Angel Falls is by far one of the most incredible wonders of nature you absolutely have to visit someday. It is really impressive, it has a total height of 3212 feet and it's the world's highest waterfall. It is located in Venezuela and it's also called "waterfall of the deepest place." The most impressive thing about it is the fact that the water travels down "a sandstone plateau-mountain, and vaporizes into a column of fine mist by the time it reaches the bottom," and that mist can be felt a mile away. A downside to it is the fact that it's pretty difficult to; the best way to see it is by plane during the wet season, or you could embark on a river trip to the base of the falls.
4. Baatara Gorge Falls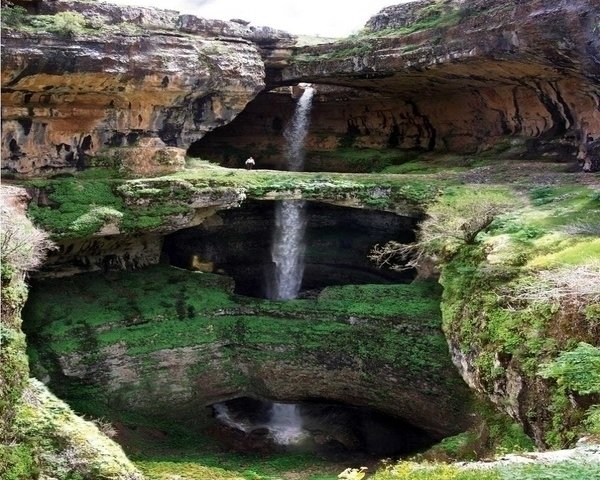 This wonderful place it is also known as "the cave of three bridges" and you can clearly see why. You can find it in Lebanon, where it drops 255 meters into the Baatara Pothole, an enormous cave of Jurassic limestone. It was only discovered in 1952 and it is quite unusual, so you definitely have to go see it for yourselves!
5. Plitvice Waterfalls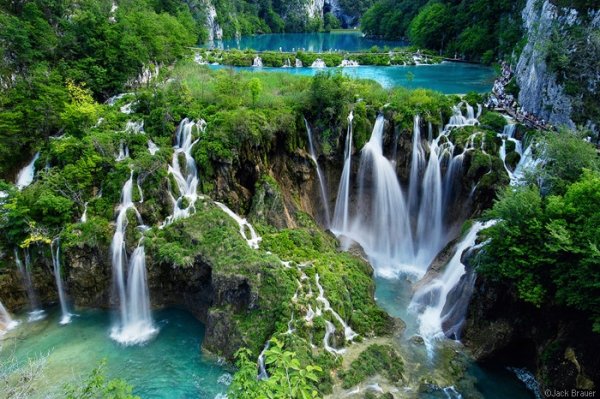 This network of countless amazing waterfalls is located in Croatia in the Plitivice Lake National Park, and it is formed of a series of larger and smaller waterfalls that link 16 lakes. They are really breathtaking because the falls range in color from azure to green, blue or even grey. That's because they are actually formed by natural dams made of travertine, which is deposited by the action of moss, algae and bacteria. In my opinion, these are definitely some of the most beautiful waterfalls on Earth and they are really magnificent, especially during winter when they are frozen.
6. Alamere Falls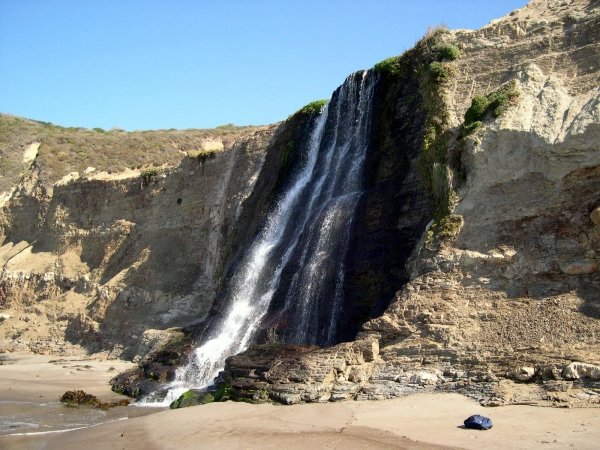 Well, this is not one of the tallest or widest waterfalls on Earth but I think that it's really special, so I had to include it on this list. It is located in California in Pt. Reyes National Seashore near Bolinas and it is actually an extremely rare "tidefall" since it flows right into the Pacific Ocean. This beautiful wonder of nature is active all year round but apparently it is more impressive during the winter months, so what are you waiting for? Go, check it out!
7. Sutherland Falls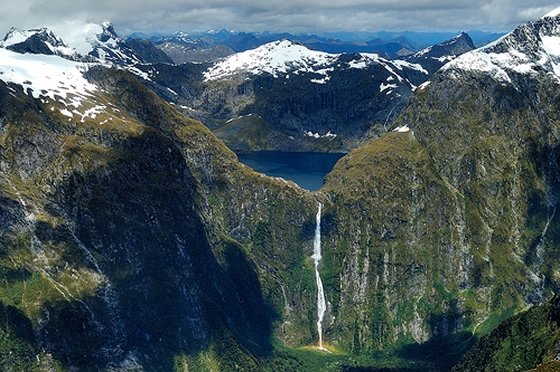 You can find it in Fiorland National Park in New Zealand and it is one of the most spectacular waterfalls in the world. It has three very impressive leaps and it totals 1904 feet. It was named after Donald Sutherland, a prospector who discovered it in 1880. This is definitely one of the must-see waterfalls because it will surely amaze you with its beauty.
In my opinion, these are 7 of the most impressive waterfalls on Earth that I think everyone should visit someday. I'm sure there are a lot of wonderful waterfalls I didn't mention in this little article, so will you please give me a hand and tell me what other incredible waterfalls I should add to this list? Do tell!
17 Best MAC Lipsticks You've Got to Own ...
"7 Most Incredible Waterfalls on Earth You'll Have to Visit Someday ..." localizations: