4. Woodstock, Vermont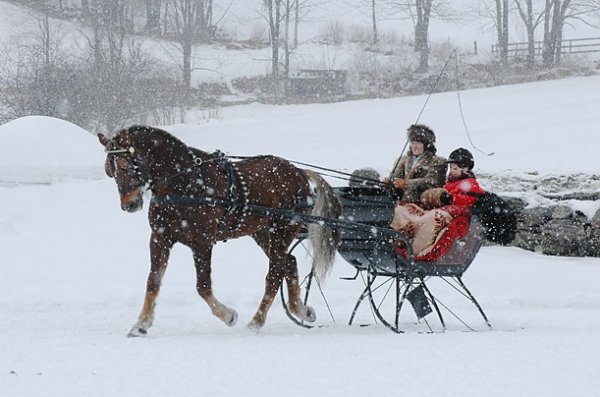 Vermont is the perfect setting for classic Christmas scenery, especially since you're likely to run into at least a light dusting of snow and the scent of pine trees wafting through the air. Woodstock hosts a festival called the Wassail Weekend, rooted in Old Norse traditions.
More than 50 horses and riders march in the parade, all wearing their holiday costumes and dressed in period clothing. Along with the parade, the weekend offers wagon and sleigh rides, a feast, and tours of historic buildings. Shops stay open late all weekend so you can get a little shopping done too!
MCADENVILLe, North Carolina