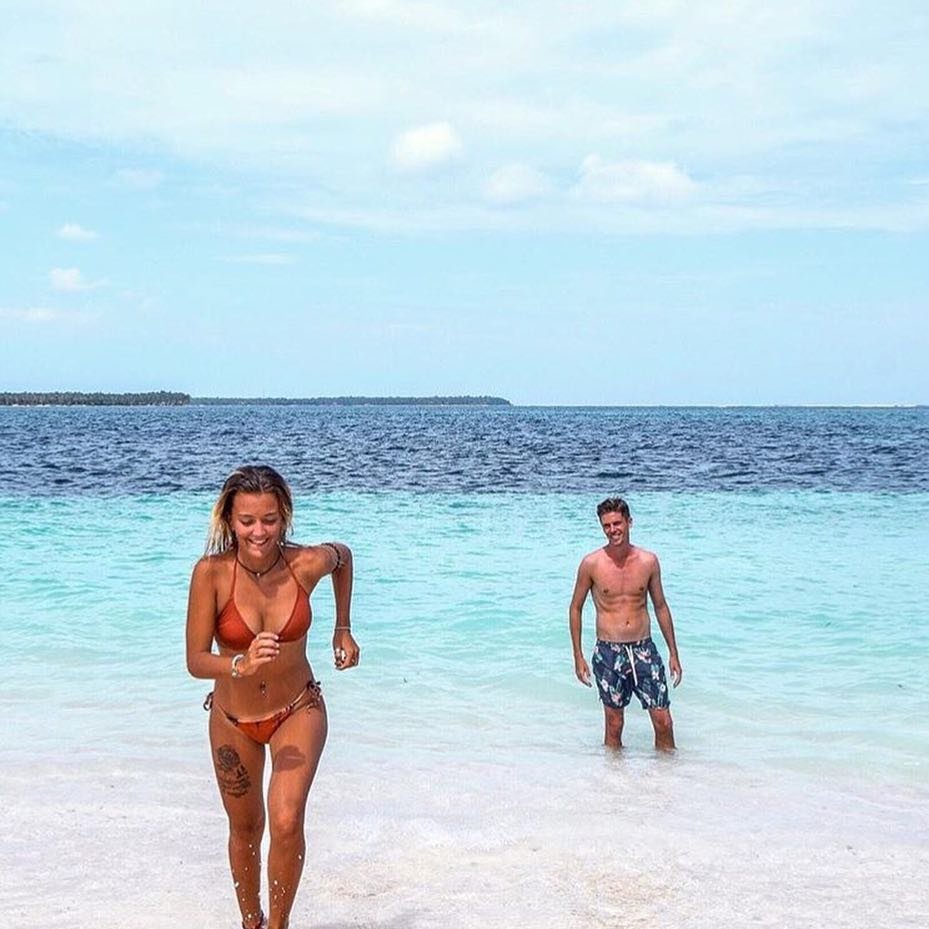 You may have noticed that I have been doing a number of articles on various beaches around the globe, and now, it is time to share with you the beaches of India. I knew that Goa is famed for its beaches, but with such a huge coastline I was sure there'd be more. I was actually surprised though that in all the sources I found for the best beaches of India, in practically every one, 8 out of 10 were a Goan beach. So, I've dug deeper to find beaches all around the country, on the west and east coasts. There are some stunners, so come with me as we whizz around some of the best beaches of India.
1.

ColVa Beach, Goa

Although all the beaches in Goa are stunning and among the best beaches of India, tourism is very developed in this state on the Arabian Sea. If you want the beauty of Goa but prefer to experience nature in its pure form, Colva Beach in the south of the state is one of the few unspoilt beaches of Goa. This is a place of tranquility and serene gorgeousness – a peaceful paradise where the aim is sheer relaxation. It isn't well advertised and there's no proper roads leading to it, and when you get there it's just you, the sand, sea, sun and others who've found this magical place.
2.

Lighthouse Beach, Kerala

Kerala is one of the fast emerging areas for tourism in India as visitors start to appreciate the charms of this southern state, and it boasts some of the loveliest beaches in India. One is Lighthouse Beach in Kovalam, so named for the red and white striped lighthouse at its southern end. The lighthouse is open for a couple of hours each day if you want to climb 142 spiral steps to the observation deck to see the stunning views. The gorgeous beach is backed by shady coconut groves and a busy and lively hotel strip.
3.

Radha Nagar, Andaman Islands

Some of the most glorious Indian beaches are in its islands, but in the case of the Andaman islands, tourism is rarely encouraged by the government. This is not the case on Havelock Island where eco-tourism is avidly promoted. By general consensus, the best beach on the island is number 7, also known as Radha Nagar – which was voted best beach in Asia by Time Magazine in 2004. Although there is development, expect more of a cast away feel as facilities remain basic, and although places to stay might have resort in their name, they don't live up to the name. instead, expect just sheer bliss with stretches of tropical wonderment and not much else to do but indulge in relaxation punctured by a spot of diving, elephant riding and conversing with the local fishermen.
4.

Devka Beach, Daman

Daman is one of the popular beach destinations in India – partly because alcohol consumption is allowed here, unlike in neighboring Gujarat. Offering an unspoilt shoreline and a serene ambience, Devka Beach is lovely. The black sand glistens in the beating sunlight and the water is all shades of blue. The beach is particularly known for the seashells and stones that can be picked up at low tide. Bathing is good as long as you don't wander out too far as the rocks that characterize the beach also feature out past the shallows.
5.

Rishikonda Beach, Andhra Pradesh

Meaning "Sugar loaf Hill", Rushikindo Beach in Vishakhpatnam is one of the best Indian beaches on the east coast. Washed by the azure waters of the Bay of Bengal, its golden sands are perfectly offset by the lush green of the swaying mango and coconut covered hills. This is a ribbon of shore front where you can find a sweet spot to spread your mat out in the sun, or get active with some swimming, water skiing or windsurfing.
6.

Tarkarli Beach, Maharastra

A long narrow stretch of cashmere-soft sand lapped by pristine waters – what more could you want? Well, at Tarkarli, on the west coast of India near Malvan, you also get the benefit of being able to see the sea bed up to 20 feet below because the water is so clear. And let's not forget to mention the beautiful green of the tall Shuru trees as the backdrop and the view of the historic 17 th Century Sindhudurg naval fort. You might even spot a dolphin or two.
7.

Auroville Beach, Tamil Nadu

Puducherry (Pondicherry) on the east coast can claim four lovely beaches – one of them being Auroville. Auroville Beach is about 8 miles from downtown Puducherry and it enjoys soft sands, shallow waters and low waves. The interesting thing about this beach is that you can look out to sea and enjoy the views of the never ending ocean or you can look in the opposite direction to see a huge statue of Mahatma Gandhi. If that isn't enough, there's also a wonderful war memorial, a lighthouse and a new pier.

Presenting just 7 beaches of India doesn't really do justice to the wealth of gorgeous ocean front the sub-continent has, but it gives you a nice little taster. Can you see yourself sunning it up on a beautiful Indian beach?